Manchester United vs Chelsea: match details and results
One of the most anticipated games of Premier League kick-off round was Manchester United vs Chelsea, and the match lived up to all the expectations, as the teams delivered a fantastic show. No matter how hard Chelsea tried, they could not resist the Manchester youth and their desire. The Blues lost this time, and here are all the details of this fantastic game!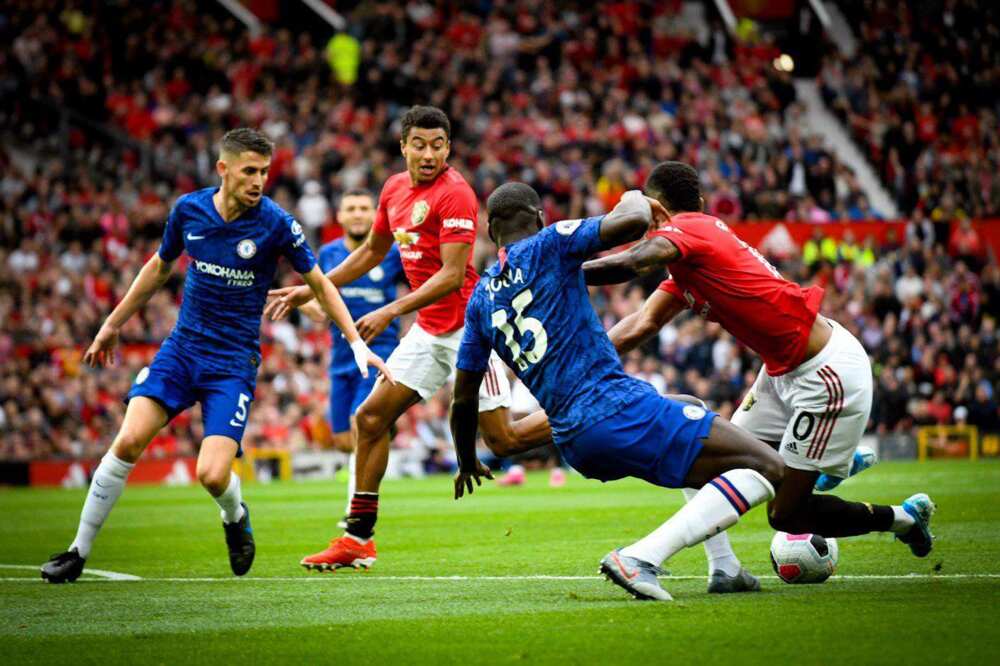 Manchester United surely started their season with a bang by defeating Chelsea in a thrilling opening of the Premier League 2019/2020. They rightfully earned their three points and can celebrate the victory until it is time to prepare for the next game. In the English Premier League, there is no time to rest!
Here are all the details and the result of this mind-blowing game in case you want to relive the experience.
Manchester United vs Chelsea match details
The teams arrived at Old Trafford on Sunday afternoon, ready to face each other. The starting eleven of each team consisted of their most prepared players:
Manchester United: De Gea, Wan-Bissaka, Lindelof, Maguire, Shaw, McTominay, Pogba, Pereira, Lingard, Martial, Rashford.
Chelsea: Kepa, Azpilicueta, Zouma, Christensen, Emerson, Jorginho, Barkley, Kovacic, Mount, Pedro, Abraham.
Some interesting details about the match were the debuts of Manchester United players Aaron Wan-Bissaka and Harry Maguire. As for Chelsea, the debuting boss Frank Lampard decided to include the youngsters Mason Mount and Tammy Abraham, who just came back to the Blues from their respective loans. The average team age of the guest squad was 24 years and 227 days, which was the youngest age out of all the Premier League teams in the first round.
As the game started, both teams kicked off smoothly, with only a few visible mistakes. However, the entire course of the game changed after Manchester United was awarded a penalty in 18th minute, because of the defender Kurt Zouma bringing down their forward Marcus Rashford. The latter successfully scored the penalty kick for his team, making it 1-0 for the Red Devils.
Afterwards, Chelsea's confidence decreased a little bit, as they had to prevent themselves from losing in every possible way. For the rest of the first half, the Blues tried to score an equalizer, but to no avail. The additional pressure for them was the fact that Manchester United have never lost a home game in Premier League where they led at half-time.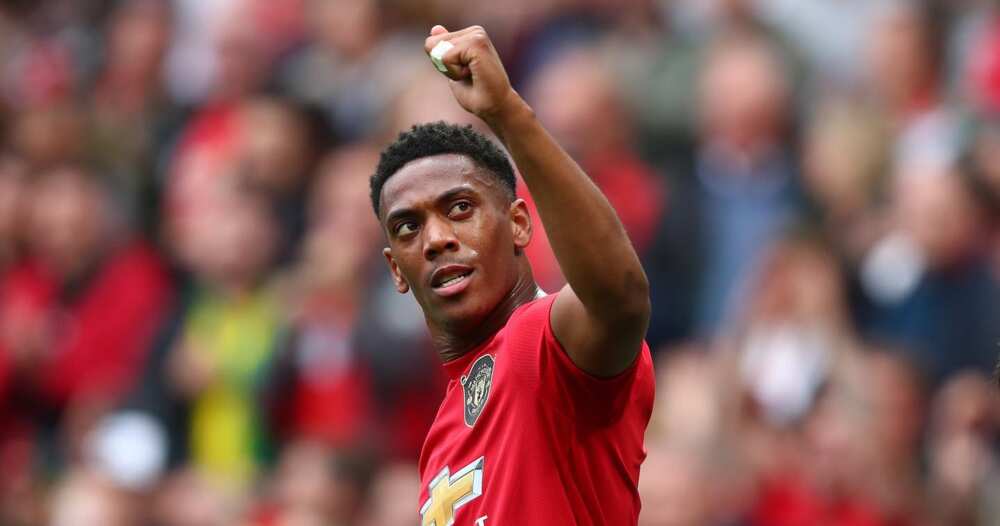 No matter how much the guests tried, the home team buried their hopes with a second and third goal in a row. The second goal was scored by Anthony Martial in 65th minute, and only two minutes later, Marcus Rashford secured another goal in this game from a stunning Paul Pogba pass.
Old Trafford fans were loudly cheering their favourite team while the guests looked defeated. The attacking football by Manchester United indicated that there would be more dangerous actions, and the fourth goal of the game was finally scored in 81st minute. Daniel James, who made a debut in this match, once again finished Paul Pogba's brilliant pass. The fans went wild after that, going as far as singing chants that mock Chelsea manager, Frank Lampard.
For the rest of the game, Chelsea kept making their last attempts to score, but it was simply not their lucky day. There were also a few last-minute substitutions by Manchester United, including the Marcus Rashford one, who was cheered for his spectacular game.
READ ALSO: Premier League results: everything you need to know about week one results
Manchester United vs Chelsea results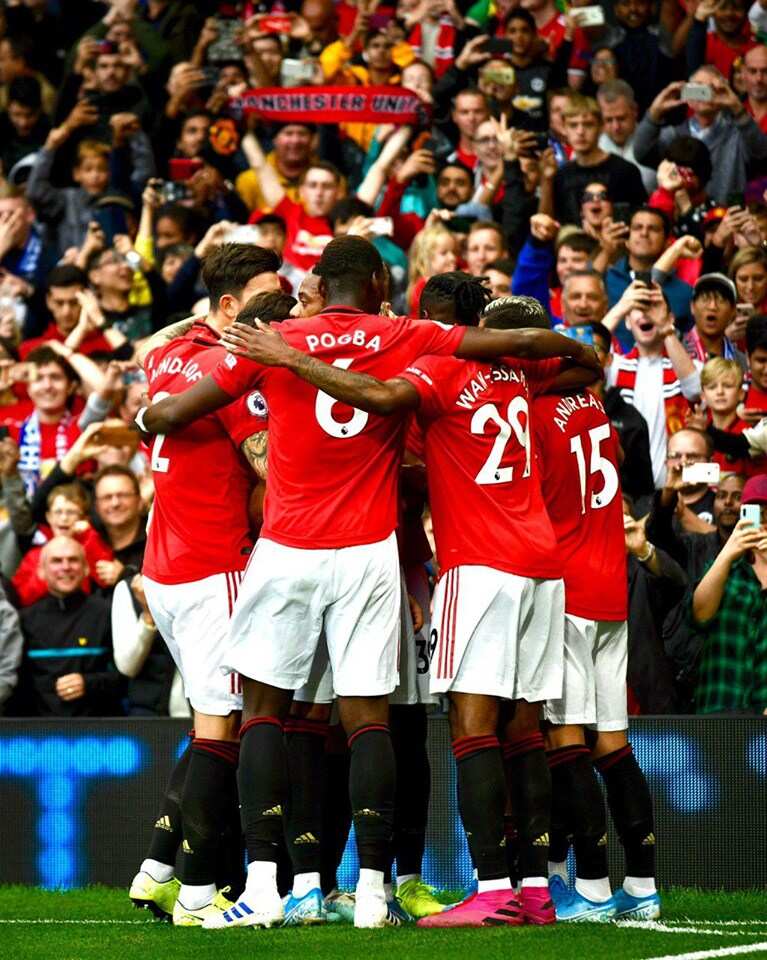 The Red Devils got themselves a big win, which will undoubtedly fill them with confidence ahead of a long season. The Blues, on the other hand, will have to work on their problematic areas. This is only the beginning of this Premier League season, which means everything can change.
Manchester United 4 - 0 Chelsea (Marcus Rashford 18' (P), 67', Anthony Martial 65', Daniel James 81').
Interestingly enough, Chelsea had more shots overall (18 against Manchester's 11), and more shots on target (7 against 5), so many experts felt like the result was a little harsh on them.
Some other statistical aspects also indicated that Chelsea was not defeated by all aspects of this match, and they tried their best to score. For instance, they had 54% ball possession while Red Devils had 46%, had more passes (523 against 449), and had better pass accuracy (84% against 81%). They also had fewer fouls (13 as opposed to Manchester's 15), fewer offsides (0 vs 2), and more corners (5 against 3). However, the Blues had one more yellow card than the Reds (4-3). Chelsea FC needs to work on their accuracy when it comes to completing dangerous moments.
Manchester United vs Chelsea: post-game comments
After the game, a lot of fans took to Twitter to discuss the game. While Manchester United supporters were pleasantly surprised with the dedication and good result of their team, Chelsea fans were quite disappointed.
The famous manager Jose Mourinho, who was once a coach of both Chelsea and Manchester United, said that the Blues were too soft and could have demonstrated more experience in their play. As he stated, some of the players lacked this aspect and should have been more prepared to face the Red Devils.
The boss of Manchester United, Ole Gunnar Solskjaer, was pleased with the performance of his team and especially praised Harry Maguire, who managed to keep a clean sheet and overall looked very confident. The manager called him a true leader and reiterated his confidence in the strong backline, which includes such players as David de Gea and Victor Lindelof.
As for the new Chelsea coach Frank Lampard, he is not exactly in the best position right now: he suffered one of the heaviest defeats in his managerial career. In addition to that, he broke the anti-record for the heaviest defeat as a manager of Chelsea in his debut game since 1978, when Danny Blanchflower suffered a 7-2 loss at Middlesbrough. This means that Frank Lampard will have to work hard to prove his worth as the man who leads the Blues and meet the high expectations of the demanding fans.
Manchester United are now in the second place in the Premier League table, while Chelsea is second-to-last. However, this is only the beginning, and both teams will have many more games where anything can happen.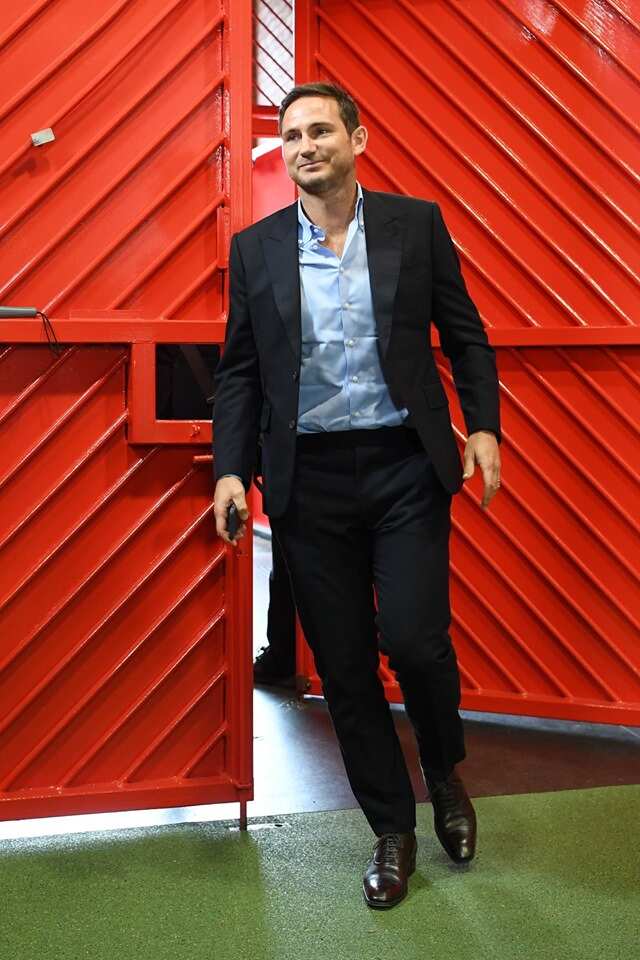 Manchester United vs Chelsea was a thrilling match, which turned out to be more successful for the Red Devils. Now, good luck to both teams in their upcoming big games!
READ ALSO: Premier League schedule 2019/2020 season
Source: Legit.ng