Q Chilla X Eddy Kenzo - Pepeta is the latest hit that you should listen to. The new jam will get you dancing and hitting replay all day long. Q Chilla teams up with Ugandan hit artist Eddy Kenzo on this lovely masterpiece.
Have you listened to the latest bongo song on the block? If not, you do not know what you are missing. Q Chilla's Pepeta is an addictive tune that you will love.
Q Chilla X Eddy Kenzo - Pepeta description
Released: 7th August 2019
Format: Audio
Genre: Bongo flava
Length: 3:27 minutes
Producer: Bonga
Q Chilla X Eddy Kenzo - Pepeta reviews and comments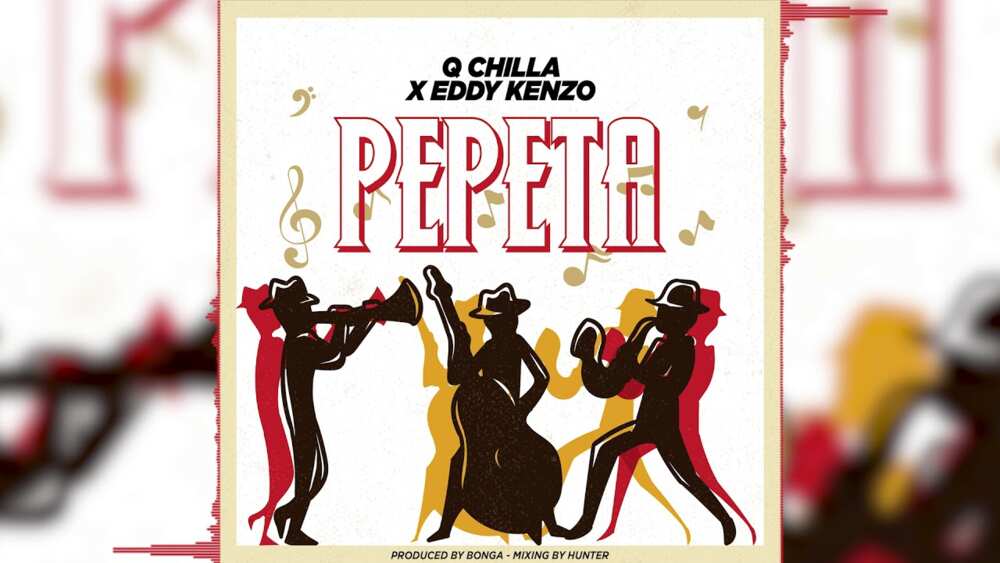 The song has attracted a lot of view. With the return of Q Chilla after a long musical hiatus, you can expect that the results will be fantastic. Fans have had a lot to say about this too. Check out what they have been saying on social media as represented by the following YouTube remarks.
Issa Denga: Bro Umekuwa Moto Kazana Bro!Kurudi Upya ni kazi Ngumu. Usibweteke wala usikate tamaa ushindani nimkubwa!
Deus Nyahenga: Q chief hivi unazani kama ungekuwa unatoa nyimbo za HIV toka zamani ungepoteaga kweli kwenye gemu au unatungiwa na hamo aisee umetisha sana
casto thobias: kama umesikiliza verse y chila zaid ya mara tano weka like yako kwangu
Wiba Boy: Uniweke kwenye kibindo..ayaaa weee aya weeee.. Qchillah you kill dem shaaaa.. Thnks to kenzo..
Akida Kombo: Brother humo humo ngoma qal xana xalut mzimu wa kibondei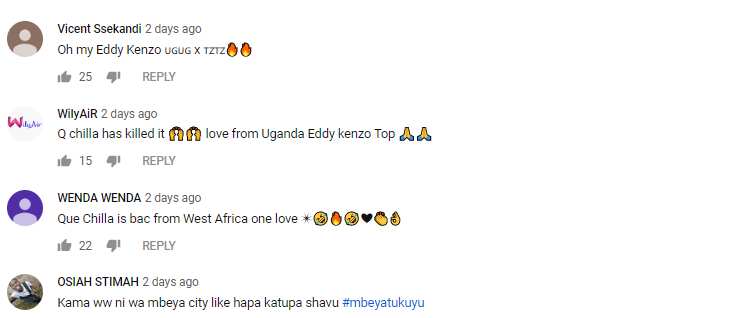 The love is real. It appears as though the combination of Eddy and Q Chilla is a perfect one.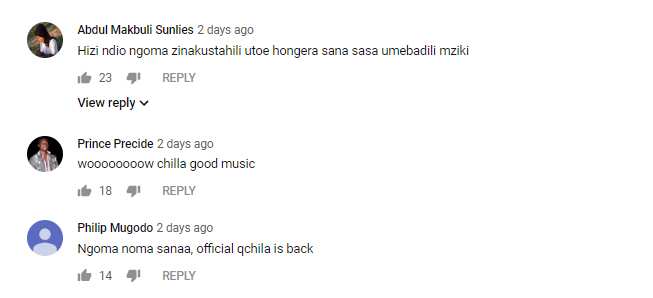 There is no doubt that this is an excellent track.
Listen to the Q Chilla X Eddy Kenzo - Pepeta hit and let us know what you think about it in the comments section below. Is the song a hit or a miss? Would it be one of those you recommend to your friends?
READ ALSO: