Art is a special gift that most artists enjoy sharing with the world. Different forms of art make life more exciting and enjoyable. David Berman made life better through various types of art. His death took the world by surprise, but his legacy lives on through the pieces of art he left behind. Who was he and what accomplishments did he have to his name?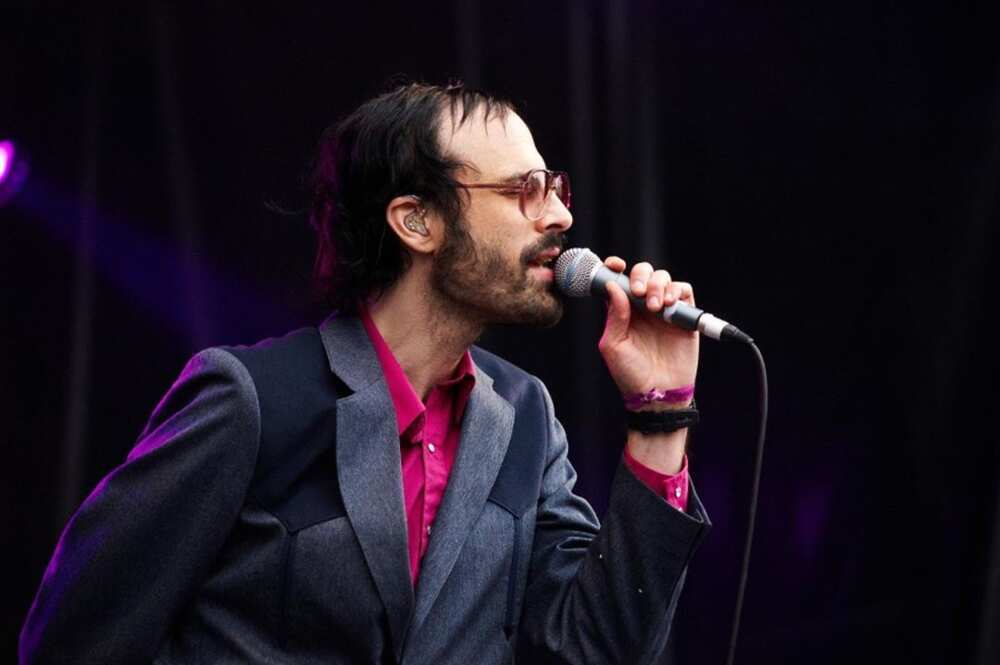 David Cloud Berman, commonly known as David Berman, was a poet, cartoonist and musician who was given the name David Craig Berman at birth. He was born on the 4th of January 1967 in Williamsburg, Virginia, United States of America. His Zodiac sign was Capricorn, his ethnicity was White, and his nationality was American. His father's name was Richard Berman. David died on the 7th of August 2019 at the age of 52 years in Chicago, Illinois.
David Berman profile summary
Name: David Berman (also known as David Cloud Berman/ David Craig Berman)
Date of birth: 4th of January 1967
Place of birth: Williamsburg, Virginia, United States of America
Date of death: 7th of August 2019
Place of death: Chicago, Illinois
Zodiac sign: Capricorn
Ethnicity: White
Nationality: American
Father: Richard Berman
Spouse: Cassie Berman (seperated)
Alma mater: Greenhill School, Addison, Texas; University of Virginia, Charlottesville, Virginia; University of Massachusetts Amherst
Profession: Poet, cartoonist, and musician
Early life and education
David was the son of Richard Berman, the controversial man who lobbied for firearms, alcohol and other questionable industries. His parents divorced when he was only six years old.
He attended Greenhill School, Addison, Texas, for his high school education. The then proceeded to the University of Virginia, Charlottesville, Virginia where he matriculated. He started writing and performing music during his time at the university. He also formed a music band, Ectoslavia, which comprised of his fellow university students, Bob Nastanovich and Stephen Malkmus.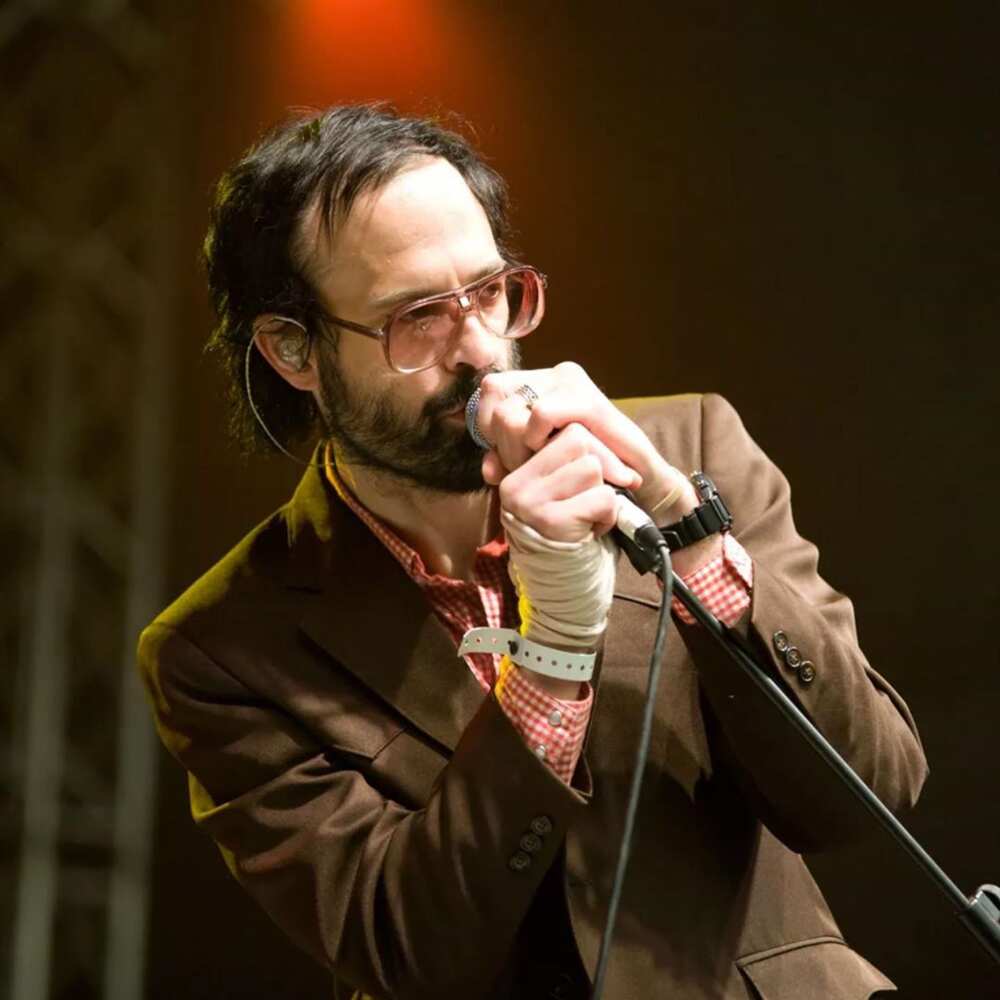 Career
After graduating from University of Virginia, David, Bob and Stephen relocated to Hoboken, New Jersey. The three young men lived in the same apartment where they recorded tapes. They also assumed the alias, Silver Jews. At the time, David was working as a security guard at the Whitney Museum of American Arts in New York. The museum environment inspired him to become an artist. He learned a lot about conceptual art.
Before Silver Jews moved to Hoboken, David had started another band with his friend from childhood, Scott Kannberg. The duo was known as Pavement. Pavement had gained popularity, so when Silver Jews began, many people thought it was Pavement's side project. In Silver Jews, David wrote music, sang and played the guitar. When Silver Jews was recording some of its first works, Bob and Stephen were listed as aliases to protect their individuality. However, fans soon discovered that Bobby N. and Hazel Figurine were their nicknames.
Pavement released its debut album, Slanted and Enchanted, which become a success. The title of the album was named after a cartoon character that David had created. During one of Pavement's show, David met Dan Koretzky who founded the indie label, Drag City. The label is located in Chicago. Soon after the meeting, Dan listened to Silver Jews' tapes and decided to assist the band in releasing them.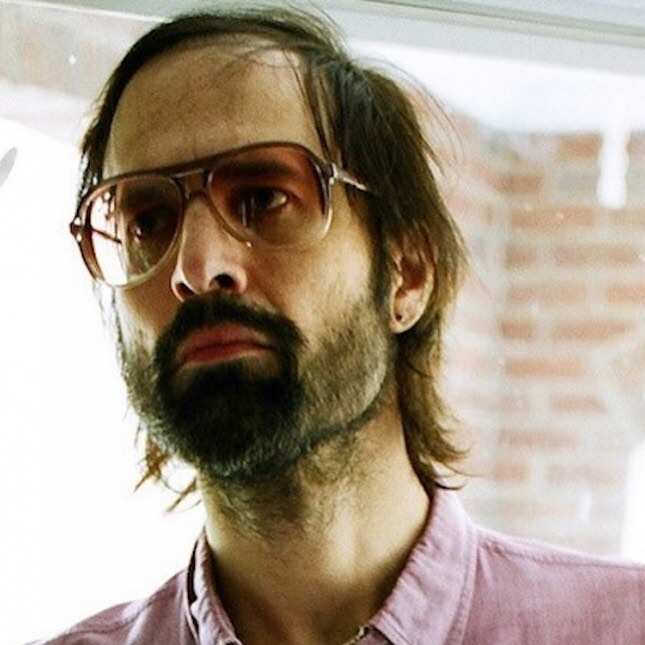 The first Silver Jews' EP and single, Dime Map of the Reef, was released in 1992. The second, The Arizona Record, was released in 1993. In both releases, the band recorded mostly on a Walkman. They also used the ultra-lo-fi aesthetic. After these releases, David joined the University of Massachusetts Amherst for a graduate-level course in writing.
During his time at the University of Massachusetts Amherst, David got the chance to interact with members of different local bands who were like-minded. These included New Radiant Storm King and Scud Mountain Boys who made indie-rock or alt-country hybrid music. During his free time at the university, he wrote many songs that became part of his band's next release.
In 1994, Silver Jews released Starlite Walker, which was made of 24 tracks that David wrote. In this album, Bob and Stephen used their real names in the credits section. Easley Recording Studios produced the album, so it was more polished and lyrical compared to their previous releases. David also worked with other artists.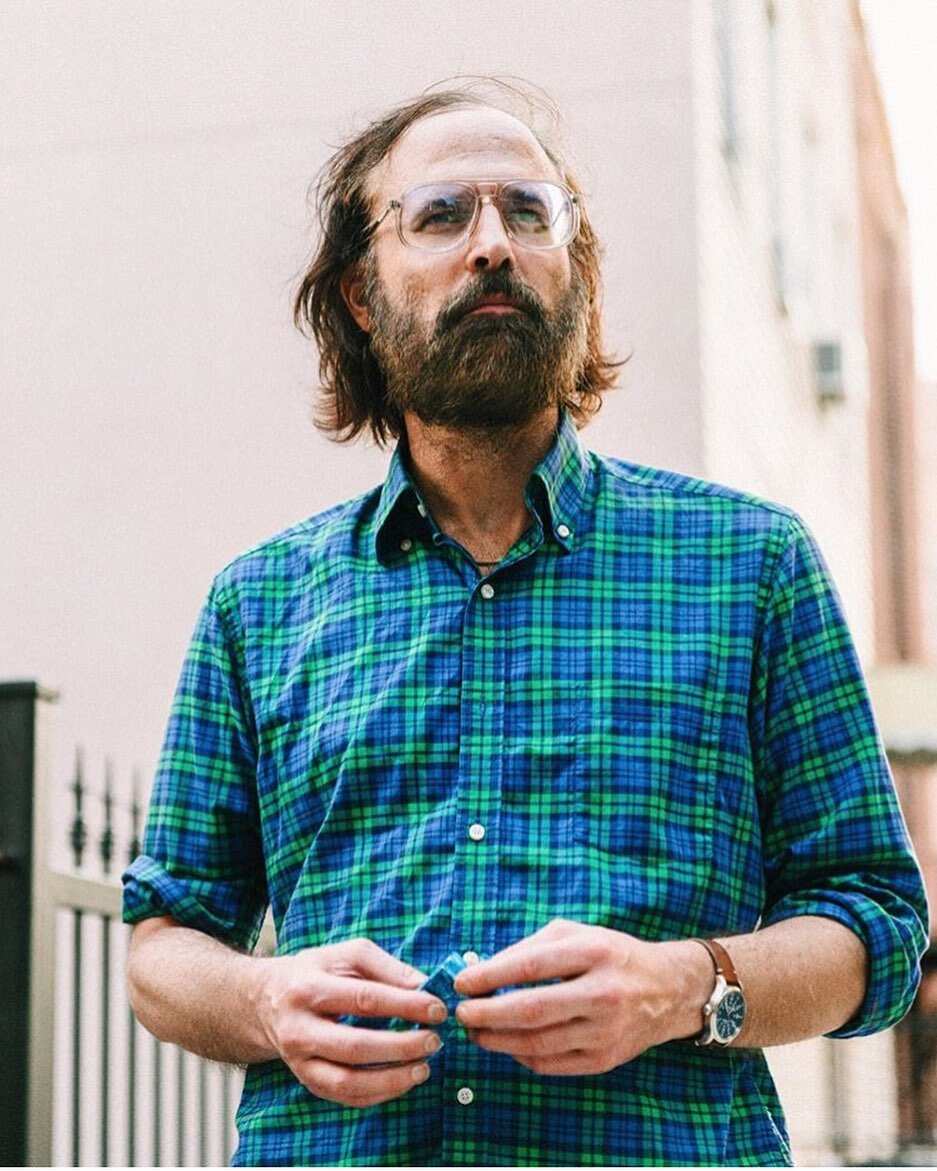 Through a collaboration with War Comet, David recorded the 1996 album, The Natural Bridge. The Natural Bridge was Silver Jews' second album which was produced by Rian Murphy. Initially, he intended for the album to be recorded with Bob, Stephen and Scud Mountain Boys, but this failed. Instead, he recorded the album with members of Drag City and New Radiant Storm King. The album still featured Silver Jews' sound. David's vocals took centre stage.
Stephen returned to Silver Jews in 1998 when American Water was released. He played the guitar and his vocals interplayed with those of David. This was one of the best works of Silver Jews. American Water was received with love and support from fans.
David first released his collection of poetry in 1999. The title of the collection was Actual Air, which was published by Open City Books. In 2001, the Silver Jews made a comeback with Bright Flight. They also released the EP, Tennessee. The release featured Cassie, David's then-wife, in some of the tracks.
In 2003, David gave his blessing for the theatre artists, Infernal Bridegroom Productions, to stage a theatrical version of Actual Air. The Houston, Texas-based theatre group featured poems from his published collection, Actual Air. The group also featured some of Silver Jews' songs.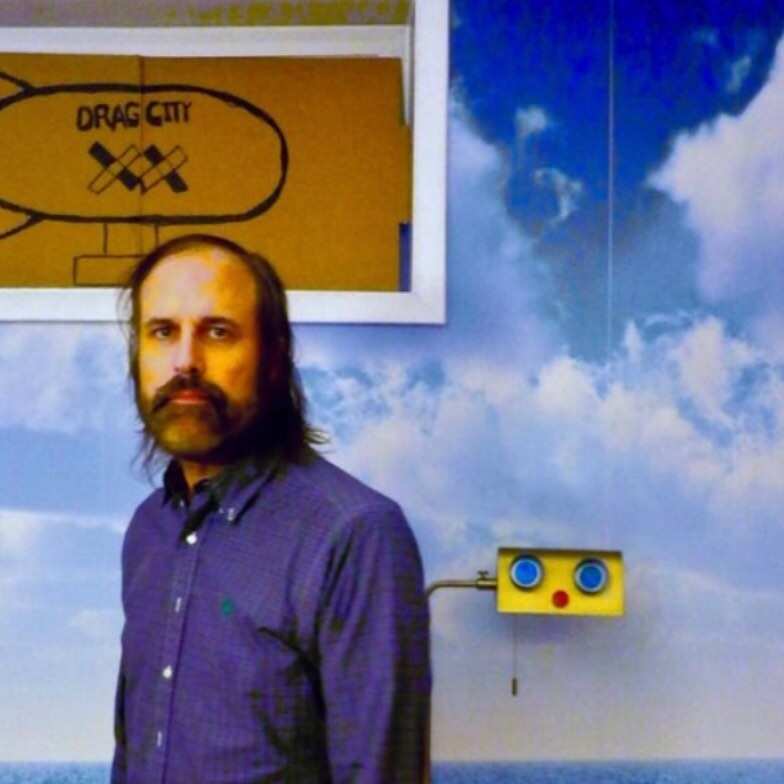 In 2005, David reunited with Silver Jews for a new album. The album also featured his wife Cassie, Azita Youssefi, Will Oldham, among other talented artists. The album was recorded in Nashville and was titled, Tanglewood Numbers. The album almost got destroyed after a massive fire engulfed the Easley-McCain Studio in Memphis where it was to be mastered. Tanglewood Numbers was released by Drag City.
In 2005, David announced Silver Jews' first tour, a move that surprised most of his fans because the group had never made a tour before. David, although a talented musician and poet, was reluctant to do live performances. Occasionally, however, he read his poems and short stories in both the United Kingdom and the United States of America. Most of his fans knew him for his cynical lyrics and the funny juxtapositions in his poetry.
On the 17th of June 2018, Silver Jews released its sixth studio album, Lookout Mountain, Lookout Sea. The album was recorded at the Lexington, Virginia- based Marble Valley and the Nashville, Tennessee- based Lake Fever Productions. Silver Jews did an American tour after this release. The group had toured the United Kingdom and Ireland just before the release of Lookout Mountain, Lookout Sea.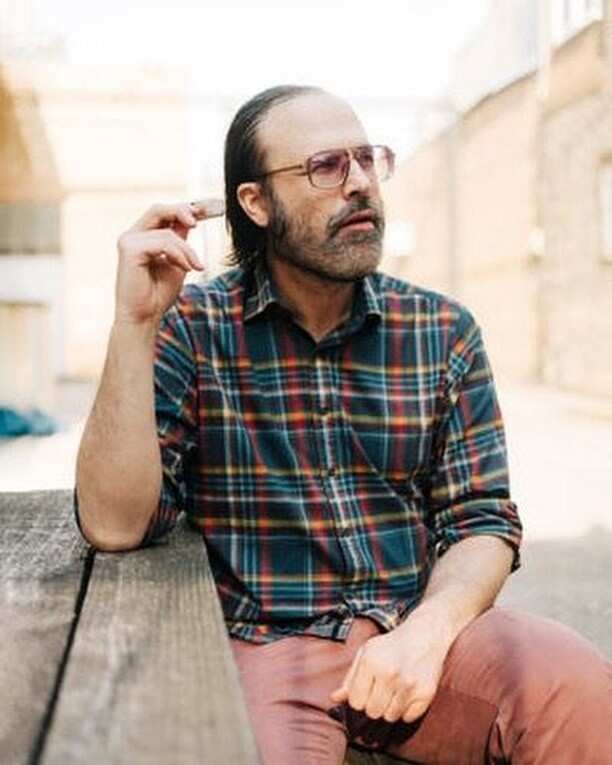 Break from music and the comeback
On the 22nd of January 2009, David announced that he and his band, Silver Jews, would soon retire from music. The announcement was made through the official Drag City message board. The message further stated that the group would host the last concert at Cumberland Caverns, McMinnville, Tennessee on the 31st of January that year. A total of 300 tickets were up for grabs, and David promised to play his best 15 songs from Silver Jews' releases.
The Cumberland Caverns concert was aired on WSM AM radio. Some fans also streamed it from the group's website. After this last show, David indicated he would be shifting his attention to muckraking or screenwriting. He also asserted that it was better to stop music at that point because if he did not, he would spoil things.
After the announcement on the official Drag City message board, David posted another message. He revealed to the world that the controversial lobbyist, Richard Berman, was his father and that the two were estranged. Their relationship had become strained in 2006 after David asked Richard to stop advocating for guns, alcohol, and other controversial issues. Richard declined his son's request, so the father and son stopped communicating.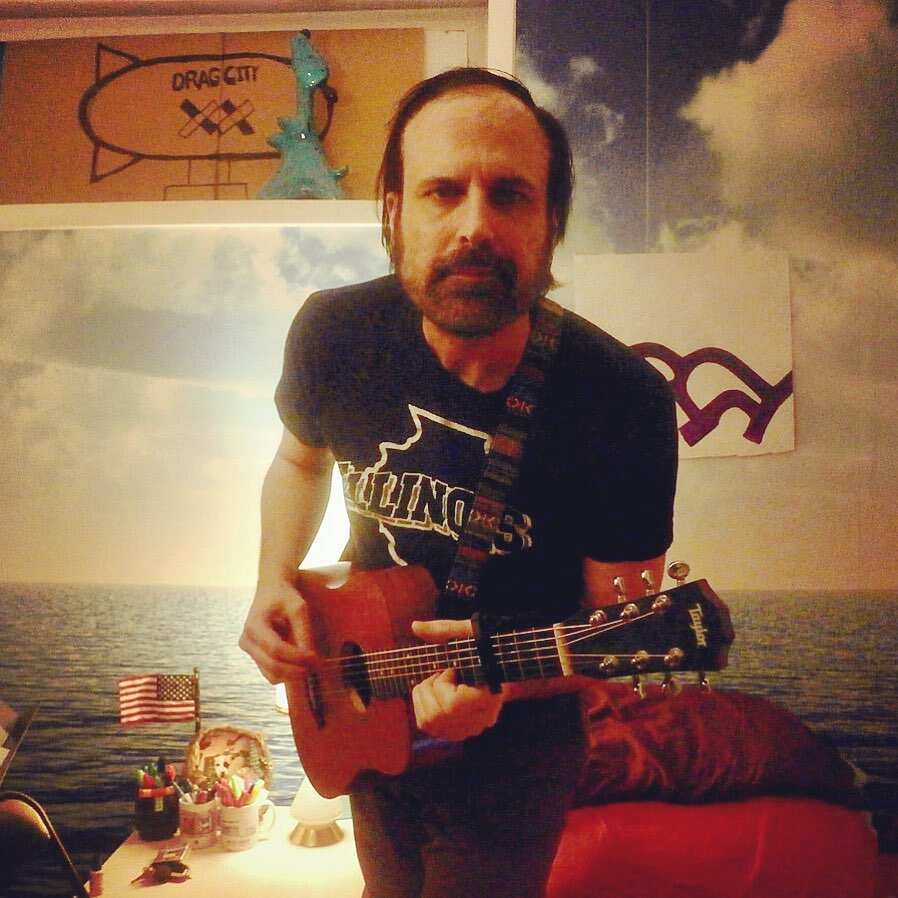 In the second board message, David said his father was"evil, an exploiter, a human molester, a scoundrel and a world-historical motherfucking son of a b**h." He ended the post with the sad words, "I am the son of a demon come to make good the damage." In 2009, he released his second book, The Portable February.
During the 2010 Open City Summer Writer's Conference, David expressed his struggle with a book that he wanted to write about Richard. He also admitted that HBO was interested in turning the work into a one-hour-long series. All the preparation measures were in place, including the script, but he opted out the last minute. He asserted that he did not want to glamorise his father.
In early 2011, David launched his blog, Menthol Mountains. He posted essays, poetry and photos on the blog. The following year, he collaborated with The Avalanches in two songs, Saturday Night Inside Out and A Cowboy Overflow of the Heart. The latter was released as an online standalone track while the other featured in the 2016 album, Wildflower.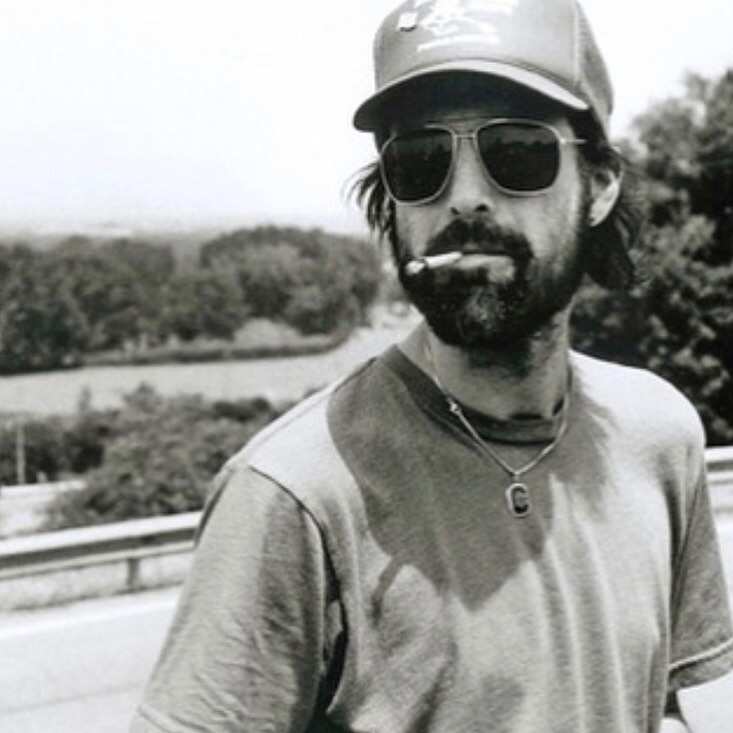 After a long break, David made a comeback in music. In 2018, he co-produced the popular album, Universalists by Yonatan Gat. In May 2019, he also released the single, All My Happiness Is Gone. He made his comeback under the moniker, Purple Mountains. Purple Mountains released an eponymous debut album in July 2019. David was scheduled for a tour, but he died before doing it.
READ ALSO: The life and death of Sushma Swaraj
Marriage
David was married to his wife, Cassie, but the couple had already separated at the time of his death. He was living in Chicago, Illinois, but he and Cassie still co-owned a property in Nashville, Tennessee.
Personal struggles
David started abusing substances from a young age. He frequently used heroin, cocaine and methamphetamine in the 2000s. On two occasions, he unintentionally overdosed on drugs. One of the two incidents occurred during the party that followed the release of Bright Flight.
David went through a troubled period after the release of Tennessee. He struggled with substance abuse and depression. His condition worsened and prompted him to attempt suicide in 2003. He tried to kill himself by ingesting crack cocaine, Xanax, which is a prescription drug, and alcohol. Fortunately, his wife Cassie found him. Initially, he refused to be taken to hospital and claimed he wanted to die in the Loews Vanderbilt Hotel suite where Vice President Al Gore died. Eventually, he was taken to Vanderbilt University Medical Centre for medical care.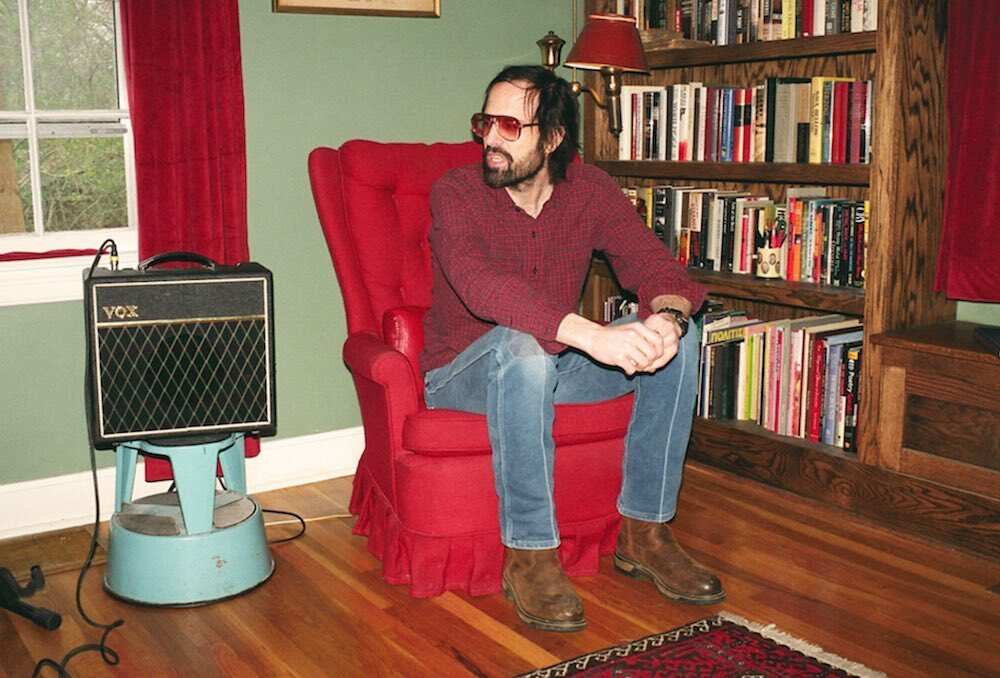 A year later, the musician checked in at Hazelden Foundation, a drug rehabilitation centre. Later, he asserted that his struggle was a blessing in disguise because it allowed him to become deeply involved with Judaism. In 2019, David revealed that he had credit card debts and loans worth over $100,000. He said that his financial situation was draining to think about. He also revealed that he smoked pot daily from 2006 to 2009.
READ ALSO: The life and death of Toni Morrison
Fun fact
David's middle name was Craig. In 2015, his friend Dave Cloud passed away. David changed his middle name from Craig to Cloud in Dave's honour.
Demise
David died on the 7th of August 2019. Drag City made an official announcement of his passing via Twitter, but the cause of his death was not given. He was 52 years old. After the news of his death was announced, fans took to social media to mourn the fallen artist. Some of the condolence posts from Instagram were;
@45revolutionsper: Such a hugely important record for me. David was not only the best lyric writer but the best writer in general. The world has lost one of it's truest advocates for good and I am shattered.
@safeinsoundofficial: David Berman had a sensational way with words and though he had his demons he could also find glimmers of beauty in the little things and this excerpt from 'The Charm Of 5.30' is such a magical example. Life can be so hard, but it can be so precious and those are the moments we need to appreciate and embrace. #StaySafeInSound. Rest easy David.
@saxonius: I'm gonna shine out in the wild silence, and spurn the sin of giving in #ripdavidberman
@daddy_long_legs_ii: Rest in peace to one of the greatest songwriters and poets to have done it #ripdavidberman
@momehboutique: My heart is broken. One of the best musicians and songwriters to ever have lived has left us. Rest In Peace David Berman. Beep beep
David Berman was a talented poet, musician,and cartoonist who was commonly recognised for his work with Silver Jews. Despite his personal struggles, he accomplished many things in his lifetime. His fans will remember him for boldly disagreeing with his father's ideas and notions and for his amazing vocals. May he rest in eternal peace.
READ ALSO: