Victor AD – Doh: audio, reactions
From his Red Eye album, Victor AD has released another big tune. Victor AD – Doh talks about the artist's life journey. Doh is gaining popularity faster than anticipated.
Doh, which features in the Red Eye album, is a reflection based on the true-life story of the musician, portraying the struggles and pain that he has endured. If you need motivation, then Victor AD – Doh is the best song to uplift your spirit.
Victor AD – Doh description
Released: 02 August 2019
Format: Audio
Length: 3:26 min
Genre: AfroBeat
Producer: Jaysynths Beatz
Victor AD – Doh reviews and comments
With barely several days since its release, Doh has gained reactions all over. Some of the comments from his fans on YouTube are as follows:
Wilzy OBJ: My favorite track, AD for life.
Chimezie Daniel: Wow nice ep bro, you have proved to the world that you're gifted and born talented too.
Boygene Rabura: I love your music, Victor.Simple and clear.Much love from Kenya.
David Dennis: No food for lazy man, no be for person wey get a restaurant. Inspired. Dope track boss.
READ ALSO: Victor AD - Red Eye: audio, lyrics, reactions
godspowerMarvis: Music wey make sense, nice lyrics of wisdom.
Slimpaul Vevo: Great lyrics more wisdom and winnings brother.
Wizflash Vevo: I like this jam personally.
Emmanuel Osarenkhoe: @1:17 minutes "you carry Elephant for neck and you say my small goat they oppress you" message to all the enemies of progress.
Black wizzy Naija: Nice song E clear like that.
If the song has motivated you, feel free to comment on the YouTube comment section. Share this article with your friends in need of motivation and encouragement.
Victor AD – Doh download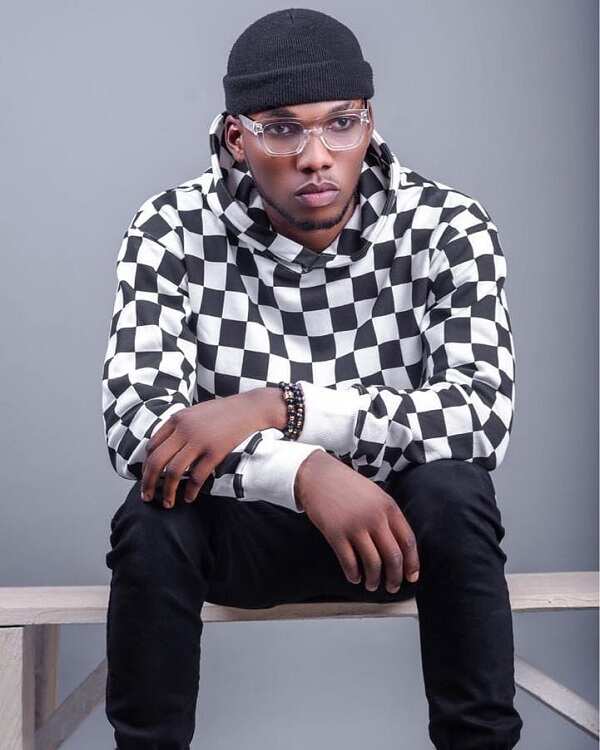 To download the audio format of the song, kindly use the following sites:
From the catchy beats to the sensible lyrics, the artist has delivered yet another life-changing and encouraging song. Victor AD – Doh, will surely keep you motivated to persevere life and its challenges. Feel free to share the new hit.
READ ALSO: L.A.X – Body: audio, lyrics, reactions
Source: Legit.ng