Having enjoyed the basic amenities abroad, many Nigerians come back home to see the kind of conditions under which the less privileged are living. This has made many of them to comeback to give decent lives to people in their country of birth.
US-based Nigerian pharmacist, Yemi Olawaiye, through his charity organisation, Yeloto African Children Foundation (YelotoACF), does charity work, offsets surgery/medical bills of children in need, awards scholarships to indigent/brilliant students across Africa and more.
Legit.ng had an exclusive interview with him and he spoke about why he went into doing this plus the impact schooling in Nigeria Mayflower School Ikenne, Ogun state, under the late educationist and philanthropist Dr Tai Solarin have on him. Excerpts:
Why the name Yeloto for your charity and what does it stand for?
Since the organization had to do with children, my wife and I brainstormed as to how to connect it with our children. We ultimately came up with the name Yeloto. It's an acronym formed from the first two letters of our children's names, whom we see as the index children. Their names are Yemi, Lolade and Tobi.
PAY ATTENTION: Install our latest app for Android and read the best news about Nigeria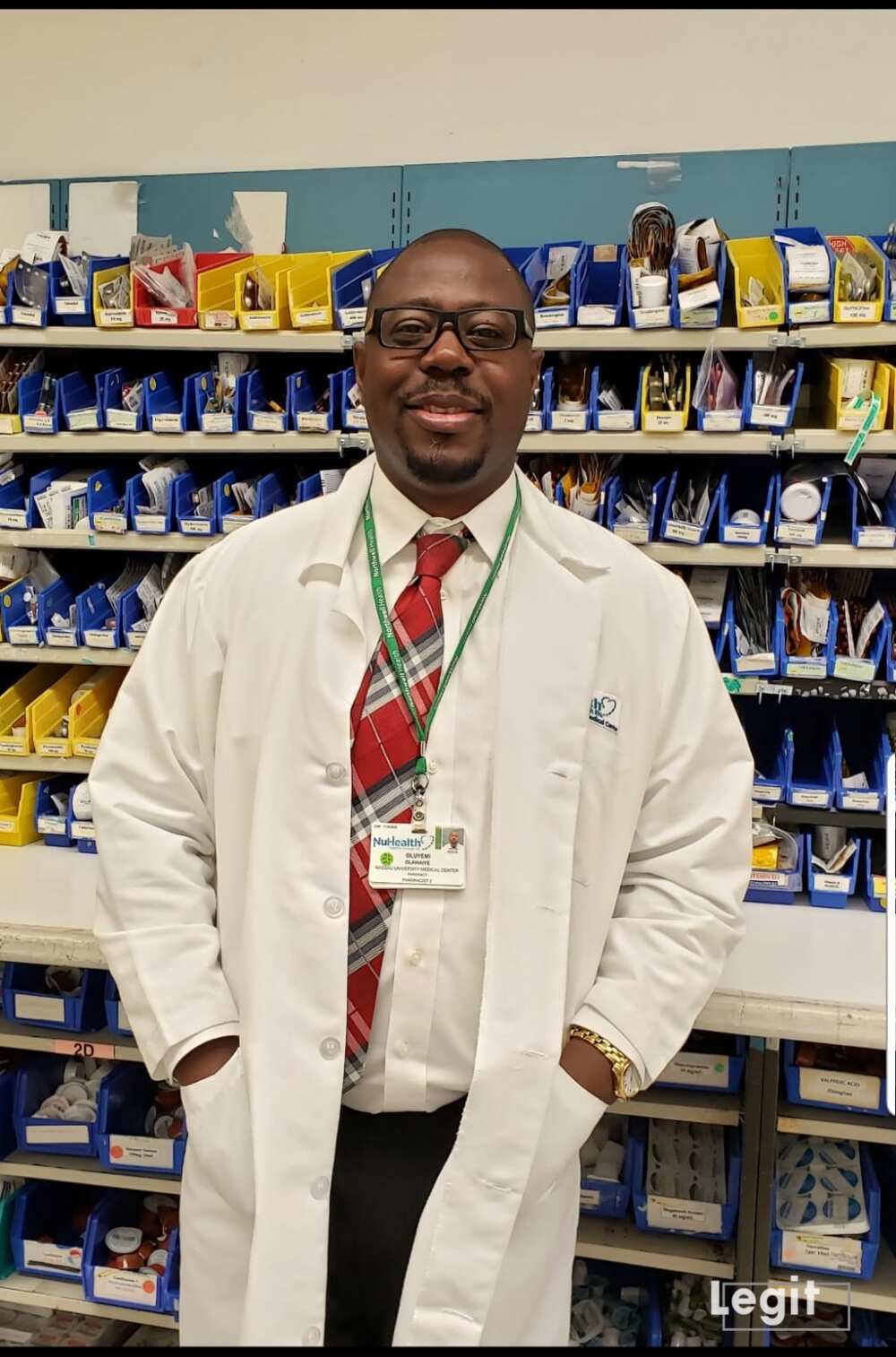 What brought about the idea of empowering children?
In 2010, when I was fortunate to be invited to a charitable event into an area of Lagos, Nigeria called Makoko, I saw people living in conditions I didn't know was humanly possible. What was most amazing was the spirit of these children, you have never seen children, more full of life and oblivious to the dangers that surround them and imperil their lives. Then I thought to myself, what if someone could give some of these children a chance at a better life? Yeloto was born at that very moment unbeknownst me. I was a changed man by that experience. The issue of empowering the children was a no brainer, because the children and their parents were living on a dumpster. Through the provision of healthcare needs, education and nutrition, Yeloto seeks to mold young minds into productive and confident agents of global change. The Pulitzer Prize winning playwright Archibald Mccleash in his play "The Secret of Freedom" wrote the only thing about a man that is a man is his MIND; everything else you can find in a pig or a horse. Those are very strong words. The key to every man's success lies in his or her mind.
READ ALSO: All-girl engineer team builds solar-powered tent
Was starting a charity linked to your profession as a pharmacist? Seeing that both involve helping people or does it have anything to do with your upbringing?
Not really, being a pharmacist connection is a mere coincidence. However, I spent most of my formative years at Mayflower School Ikenne, in Ogun state, under the tutelage of a world renowned philanthropist and educator Tai Solarin. It is safe to say I was greatly influenced by him and my father Chief A.J Olawaiye.
It is well known that running a charity is time consuming; some even say it is a full time job! How do you manage both?
It is extremely time consuming, and definitely feels like a second job sometimes. The fact of the matter is, I do have a good team around me. I don't do it alone. Having said that there is a famous saying by the ancient Chinese sage Confucius who said "choose a job you love, and you will never have to work a day in your life". I do very much enjoy helping children and saving lives in some cases. Yeloto Inc. has become a part and parcel of me; it is no longer a job but a passion of mine.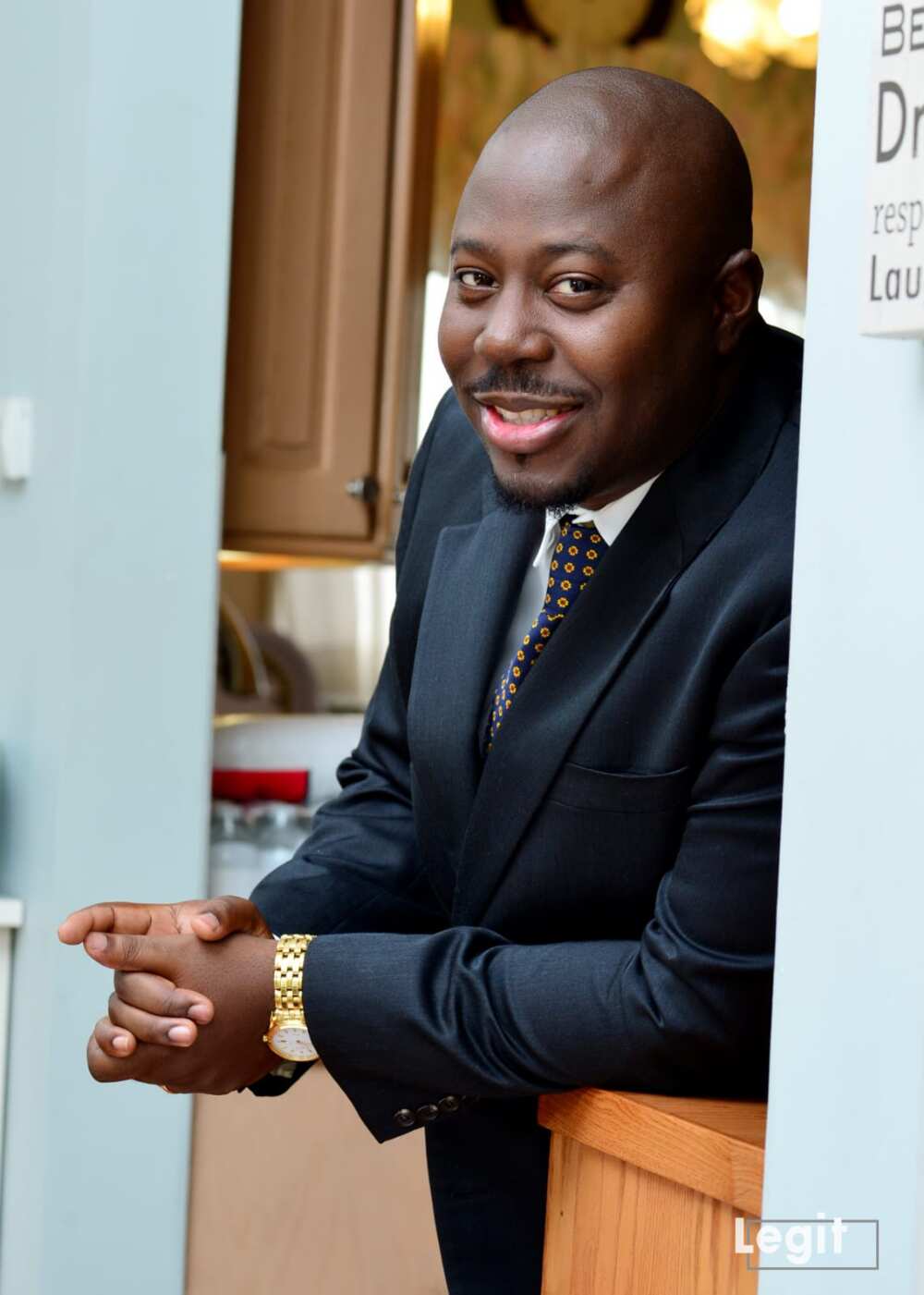 READ ALSO: Akinwunmi Adesina: Beautiful transformation photos of boy from Madagascar adopted by ADB president
What challenges have you faced in the pursuit of achieving Yeloto's dream?
The list of challenges is inexhaustible, the pinnacle of which is funding. Funding is the life line of any charity organization without which nothing can be done. We have been blessed with some very good friends of our organization who donate to us religiously annually. Our board members and our chairman have been instrumental in our funding as well. In the beginning it was very tough to raise money, but as the years have gone bye, and people see the impact of our work and the lives we have touched along the way, it has gotten much better. I also use a lot of personal funds as well. We received our 501 (c) charitable status from the US government this year, this also should ease fund raising in an ideal world.
What is the aim of Yeloto, what do you hope to achieve?
In the spirit of "it takes a global village to raise a child" and the motivation to give back, it is our aim at Yeloto Inc. to improve the education for the world's children and highlight crucial role that each individual plays as part of the community at large who can provide support and bring forth their success. Projected goals are met through orphanages and educational programs. Our programs will enable the children to achieve their maximum potential in life through educational success and increased self-esteem. Ultimately, Yeloto Inc. would like to build. We will build an urgent care center for children in the foreseeable future.
READ ALSO: Olawale Sulaiman: US-based Nigerian neurosurgeon who flies home monthly to perform free surgery
What does the Nigerian government need to do about state of orphanages in the country?
Nigerian government must apply stricter standards to our adoption process, maintaining an ethical, transparent, and safe environment for children who have been orphaned and are in the process of been adopted. Government must hold orphanages to higher standards of care and accountable for the wards in their care through properly designed policies. The powers that be can also facilitate and encourage partnership with organizations like Yeloto Inc who are hands on with local organizations. Lastly, government can use its national and overreaching access to educate the masses regarding issues pertinent to orphans.
Hypothetically speaking, if Yeloto has all the funds it needed, where do you see the organization in the nearest future?
It is my hope that through our Yeloto Inc. urgent care center/10 bed children's hospital; we hope to be able to interphase with doctor's in the diaspora to improve the healthcare access for the African child. Using currently available technologies it is our hope to communicate with live physicians abroad and consult with them regarding complicated cases. It is my hope that we will have a specific unit for children with hydrocephalus. I have to say the future looks very bright and I am quite optimistic about the possibilities.
In how many countries does Yeloto operate?
So far, we are in Nigeria, South Africa, Ghana, and currently we are planning a charity event to Jamaica and Rwanda.
In all, how many children lives have Yeloto touched?
Over 500 children have been helped in one way or the other either with scholarships like we do yearly at Mayflower School, Ikenne, or through our healthcare program at LASUTH where we assuage medical bills for families on an annual basis since 2011. The orphanage in Ghana had about 150 children.
HELLO! NAIJ.com (naija.ng) upgrades to Legit.ng We keep evolving to serve our readers better.
How we fed, clothed over 17,000 widows with about N60million | Legit TV