- 64-year-old Nigeria preacher arrested for public disturbance gets compensation
- Oluwole Ilesanmi was arrested in February and held for disturbing the peace and accused of Islamophobia
- It was gathered that the preacher was recently compensated with N1.1 million after wrongful arrest and humiliating treatment
Legit.ng earlier shared details of the case of a street preacher who was arrested for public disturbance in Southgate station, London.
It was gathered that the 64-year-old preacher, Oluwole Ilesanmi, was picked up by two police officers in North London in February and accused of Islamophobia.
Ilesanmi argued that his remarks were simply his views as a Christian rather than words to denigrate Islam or its believers. Following the analysis of his case, the Meteroplitan Police has been order to compensate the aged man with N1.1 million for wrongful arrest and for his humiliating and distressing treatment.
READ ALSO: American singer Tamar Braxton visits Nigeria with boyfriend David Adefeso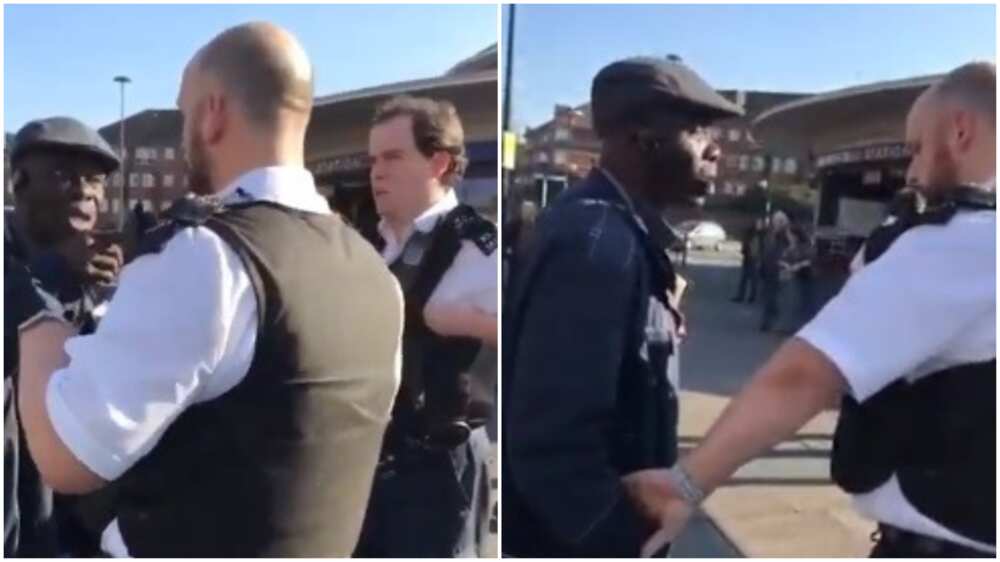 The preacher whose freedom of speech rights were trampled will now be compensated by the police. While speaking to UK's The Mail, Ilesanmi said: "I believe God loves everyone, including Muslims, but I have the right to say I that I don't agree with Islam we are living in a Christian country, after all. I was upset when they took away my Bible. They just threw it in the police car. They would never have done that if it had been the Koran. Whatever happened to freedom of speech?"
Meanwhile, Kenyan preacher Wilfred Lai of Jesus Celebration Centre (JCC) once ignited controversy after claiming Sunday is not God's Sabbath but a day for worship initiated by the devil. The pastor condemned those who embrace this day as a holy time.
In a viral video, the man of God affirmed that the faithfuls of Seventh Day Adventist (SDA) will be happy with his sermon. Following these words, he went on to blast his congregants for embracing the Sunday worship saying their action was not only satanic but also a direct affront to the gospel.
PAY ATTENTION: Read best news on Nigeria's #1 news app
Do you have news to share? Contact Legit.ng instantly
Nigerian Pastor Reveals How He Got the Gift of Prophecy at a Young Age on Legit TV