Expensive dog breeds 2019
The friendship between a human and a dog is one of its kind and can hardly compare with other animals. It is no surprise that some people would not mind spending thousands of dollars on buying this pet. Nowadays, they come with different price tags, from the most expensive dog breeds 2019 to the cheapest. Anyone can afford one depending on what their budget is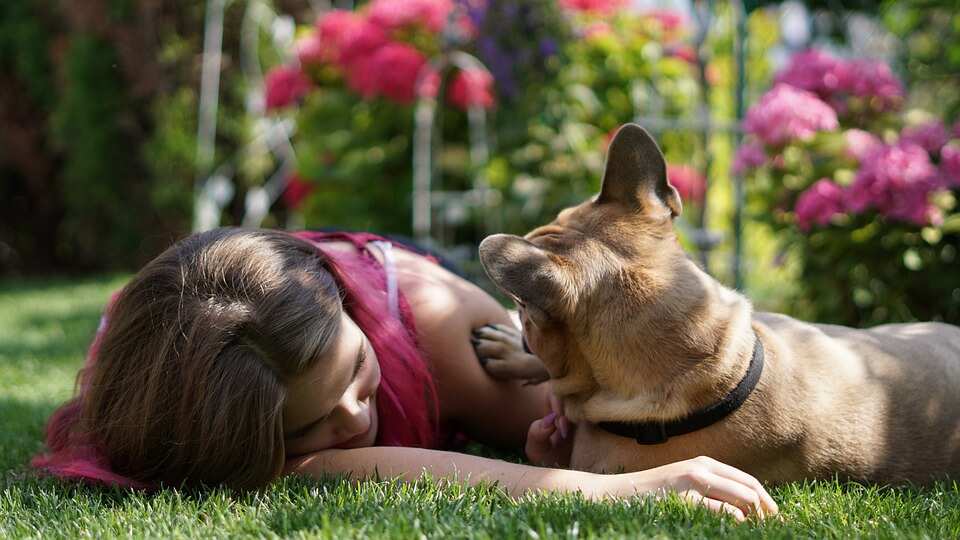 Cars, houses, electronics, and fashion are some of people's obsessions, but some dogs cost more than these luxuries. Generally, dogs are classified into breeds valued at different prices. When selecting the best type you want to buy, ensure you have the best environment that it can live in and that it can fit into your lifestyle. Just like human beings, dogs also need a proper feeding program and proper hygiene to maintain good health.
Expensive dog breeds 2019
How much are you willing to spend when purchasing one of your best dog breeds? The love for the four-legged friend can make one sacrifice their time and money to have one. They are lovely creatures that anyone would cherish to have around. You will find it enjoyable to scroll through the list of the top 10 most valuable dogs on earth.
10. Afghan Hound – $7,000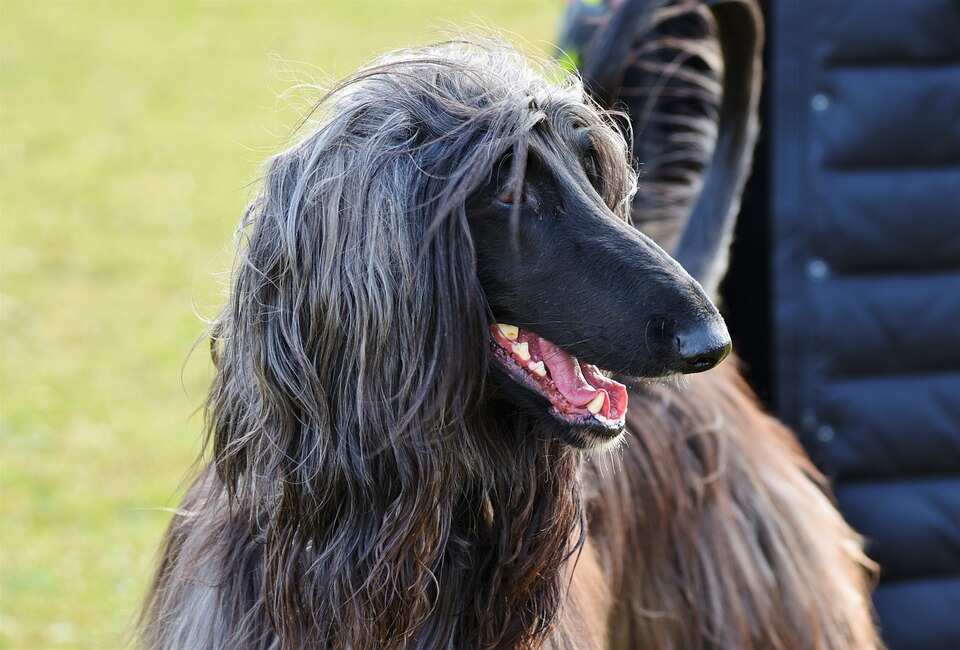 The Afghan Hound, as the name suggests, is bred in Afghanistan. It is one of the most beautiful hounds and can easily be distinguished from others by its thick silky smooth long hair, thin curl tail, and long nose. Afghan Hounds usually measure 64-69 cm in height and 23-27 kg in weight. Another exciting thing about the mountain dog is they do not share the same coat colour. They vary from fawn, gold, to cream with a black facial mask.
9. Pharaoh Hound – $7,500
Next on the list is the National dog of Malta, the Pharaoh Hound, a traditionally trained breed used for hunting rabbits in the Maltese islands. This is why it is referred to us the Kelb tal-Fenek in Maltese, which means "rabbit dog."
What about its weight and height? The Pharaoh Hounds weighs between 45-55 pounds. In terms of height, the males are usually 23-25 inches tall, while females are 21-24 inches tall.
8. Dogo Argentino – $8,000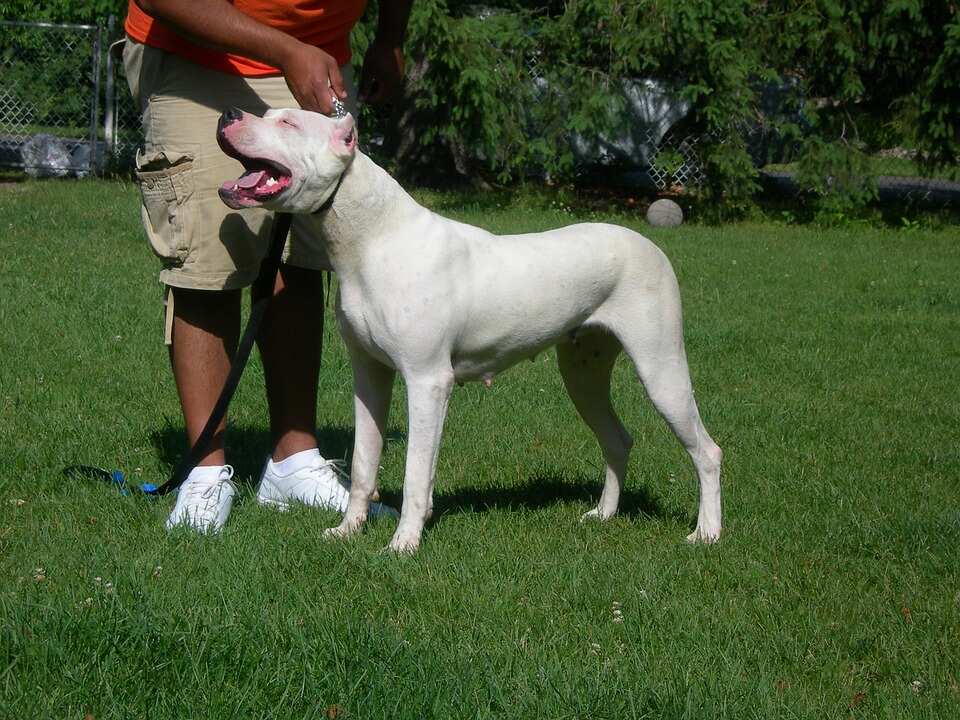 First bred in 1928, the Dodo Argentino has increased in value, perhaps due to its hunting and fighting skills. It has a short coat and a deep thick chest.
It was traditionally used for big game hunting, thanks to its muscular body shape. It is also sturdy and aggressive and can easily scare someone. You can always count on it to safeguard your home from intruders. Its puppy goes for as much as $8,000.
7. The Canadian Eskimo – $8,750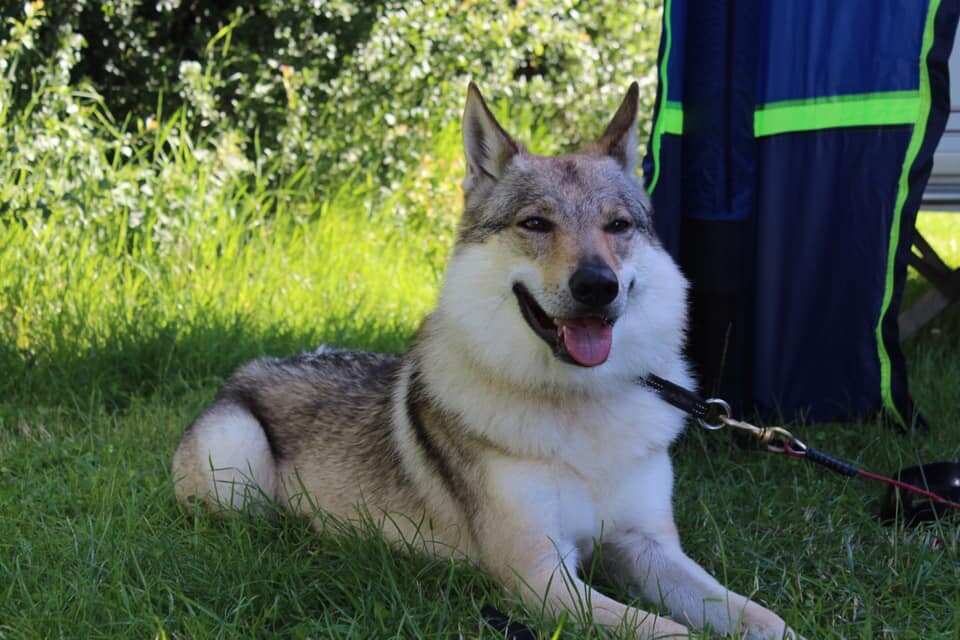 The Canadian Eskimo falls among the oldest dogs from the Arctic, and it is rare to find them nowadays. It also has a close resemblance to a wolf. The breed has Siberian roots dating back to 1,000 years ago. The Thule people were responsible for bringing the dog to North America during those early days, and it was used by the Inuit people to pull sledges on ice. It also offers protection and is used in hunting by the community.
The Canadian Eskimo faces extinction in the current generation due to canine infectious diseases. Significance increase in snowmobiles has also contributed to their low numbers. Most North America people have abandoned their traditional sledges, therefore, reducing the demand for the Canadian Eskimo. Despite the extinction threats, they remain among the world's most valuable dogs in the market.
6. Rottweiler – $9,000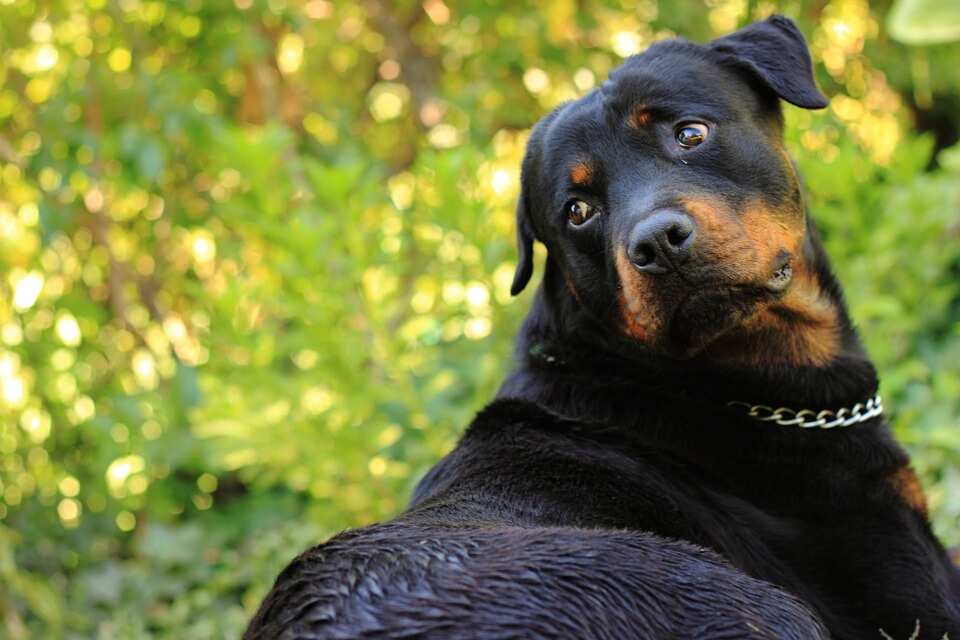 What about the German pulling dog? Previously known as "Rottweiler Metzgerhund", meaning Rottweil butchers' dogs, Rottweiler breeds were used to pull carts full of meat to the market. They are reliable and always ready to protect their masters from harm. Some people also used them for rescue or search operations.
They have a lifespan of 8-10 years, and they range from 24–27 inches in height. They weigh between 50-60 kg. That enough should scare any person or animal that wants to challenge them.
5. Azawakh – $9,500
Making into the top 5 most expensive dog breeds is Azawakh from West Africa. You can easily distinguish the rare breed by its slender body and attractive almond eyes. It has an average life expectancy of 10-12 years and stands at 25–29″ tall. It weighs 15-25 kg. The Azawakh exist in various colours and also ranks among the most expensive dog breeds in the USA and Canada.
4. Tibetan Mastiff – $10,000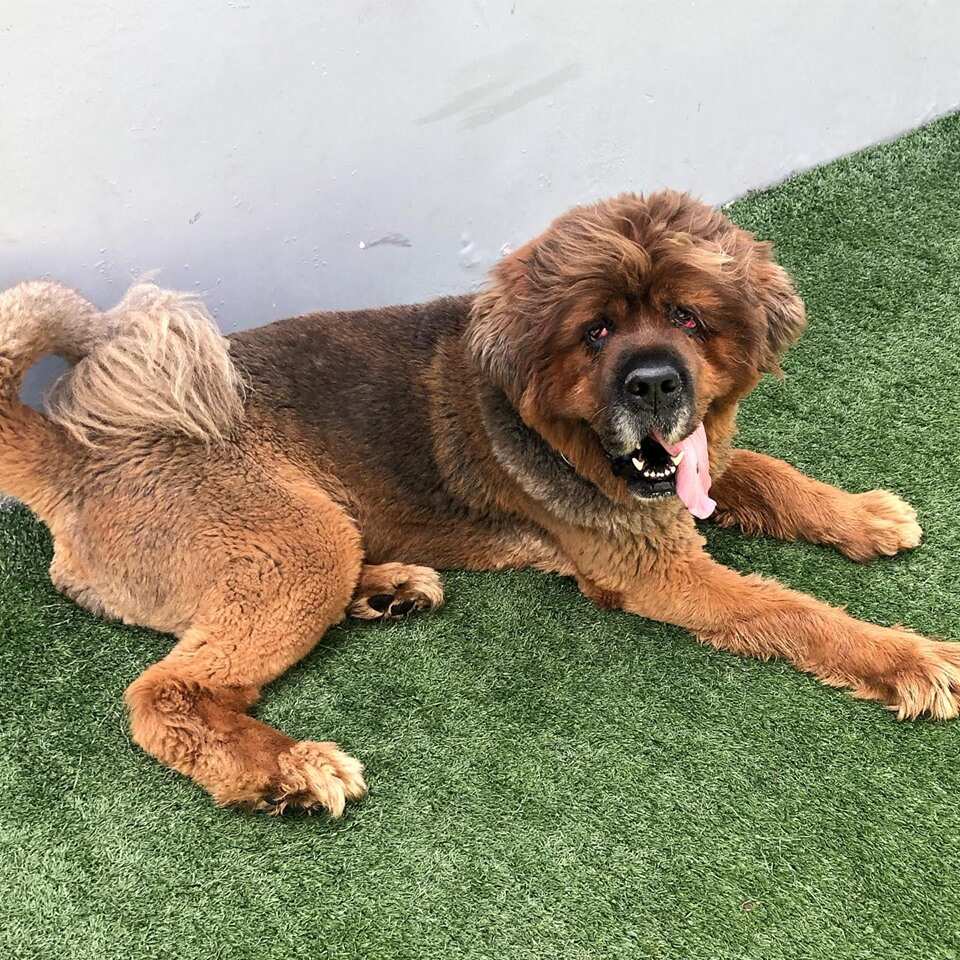 If you have not seen a gigantic dog in your life, then the Tibetan Mastiff is a perfect example. It originates from several countries, including Tibet, Nepal, India, and China. It is of the Mastiff family and formally served as guardians. It is used to protect sheep from predators like wolves, leopards and bears.
The rare breed weighs 55–90 kg and can be as tall as 33 inches. Some people consider the Tibetan Mastiff to be one of the most expensive dog breeds in India, if not among the top three most luxurious in the country. The most expensive dog in India is the Red Nose Pit Bull Terrier, and the price for a puppy is estimated to be INR 75,000–1,500,000 ($1,088–21,757).
3. Chow Chow – $11,000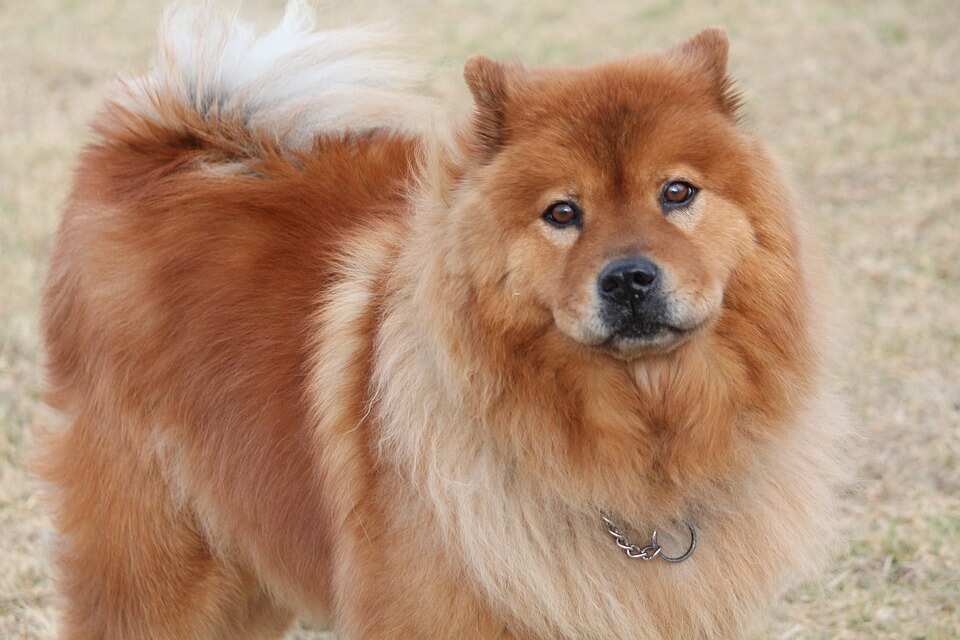 Chow Chow is one of the oldest dog breeds in China. It resembles a lion with its unique fur coat. It also has a teddy-bear appearance and a unique black tongue. It is a rare breed that is always loyal to its master. You will need to spend more money on its food and necessities to maintain its health. It is the fourth most expensive dog breed in the UK market.
Chow Chow may not be the best at hunting, but it is the perfect dog for socializing and taking out for a walk. A good example is Genghis Khan, a famous Chow Chow owned by Martha Stewart. The award-winning dog lived a high standard lifestyle, feeding on a special diet and always accompanying its master in hotels and events.
2. Löwchen – $12,000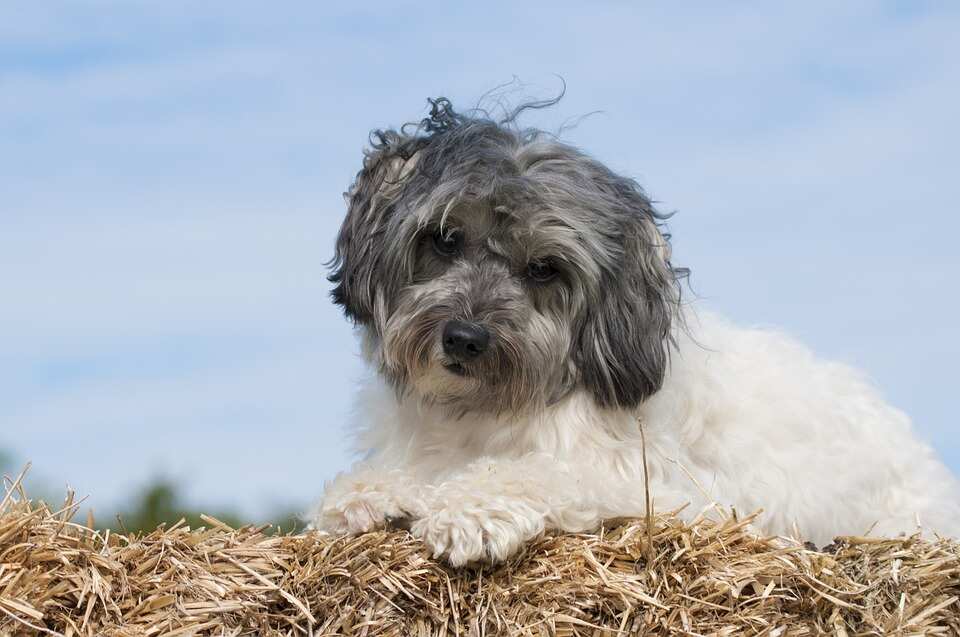 Known as the little lion in Germany, Löwchen is probably among the smallest dog breeds globally. It is cute and generally happy and friendly. Another exciting thing about the small and short little lion dog breed is their intelligence, although they are rare to find. You can see why it is ranked the second among the most expensive breeds on the planet.
1. Samoyed – $14,000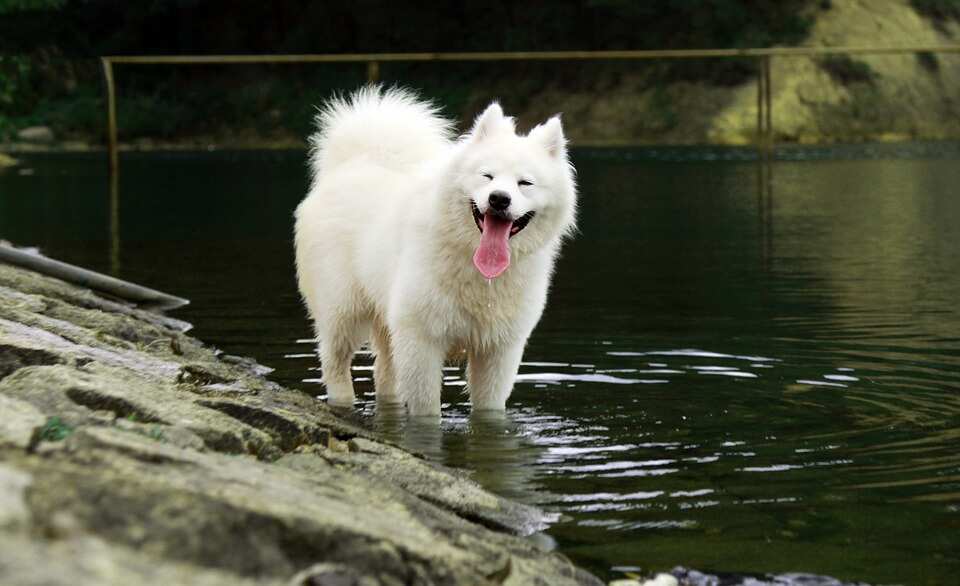 Finally, we have the most precious dog on earth. Beating the other 9 to top the list is the cute, fluffy Samoyed from Siberia. You can quickly identify it by its beautiful thick, white, double-layer coat. The Samoyed breed has a life span of 12-13 years on average. A fully grown male weighs 45-65 pounds, while a female weighs around 35-50 pounds. Like the Löwchen, the most wanted Samoyed breed is also famous for its intelligence, friendly and inquisitive nature.
READ MORE: Expensive car logos 2019
Most expensive dog ever sold
You may be shocked by the skyrocketing price of the Löwchen and Samoyed breeds, but still, they are far below the value of the most costly dog ever sold. The world record is held by a Chinese Tibetan Mastiff puppy that was sold for $1.95 million in China. Yes! You read that correctly.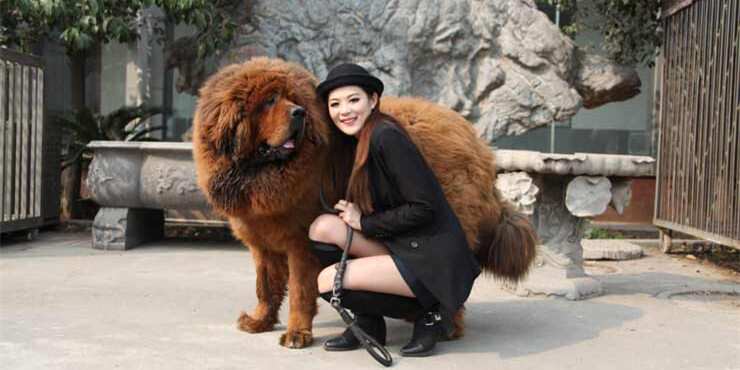 A Chinese businessman bought the unique dog at a luxury pet fair in the eastern province of Zhejiang (China) in 2014. The breeder of the puppy, Zhang Gengyun, once claimed the hound had lion's blood in it. No dog has matched the price of the most expensive Mastiff in the world.
Other notable Mastiff breeds include Bullmastiff, Neapolitan Mastiff, Bordeaux, English, German, Italian, Japanese, and American Mastiffs. They are also among the rarest beautiful dogs in the world, alongside the beautiful Siberian Husky, world's endowed breed with beautiful, blue, green, brown or yellow eyes.
How much do designer dogs cost?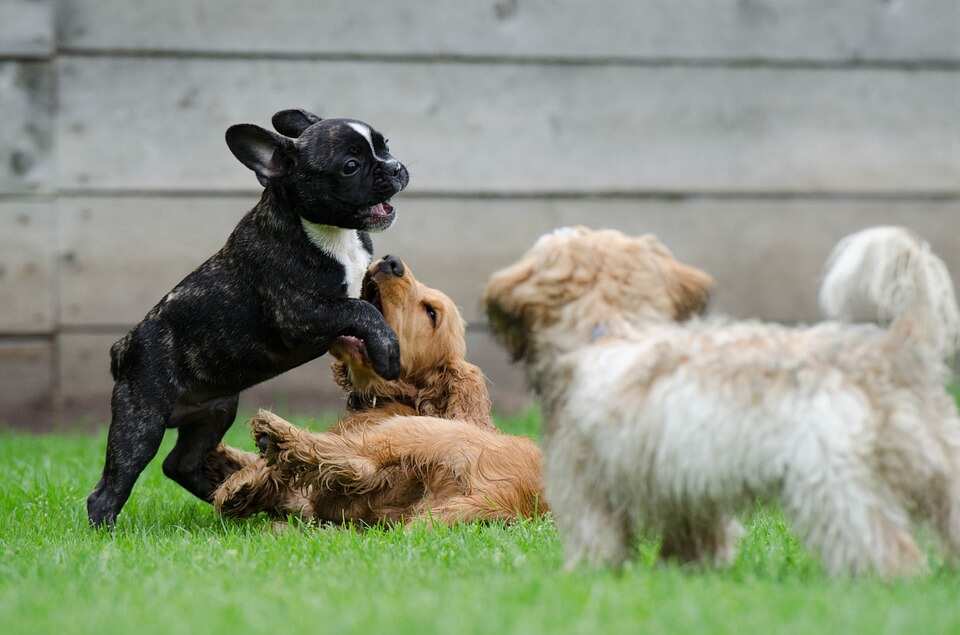 What are designer dogs, and how much do they cost? A designer dog is a unique mixed breed or a crossbreed of two purebred dogs. You can call it an experiment, but for breeders, mating two purebred dogs together produce an exceptional outcome known as a designer dog. They need a well-established feeding and breeding program to maintain their health.
The value of designer dogs has increased over the years, and they are among the most wanted breeds in the world. One of the best producers of designer dogs is the Mastiffs breed. The resulting mix of purebred Mastiff and other pure breeds has yield famous dogs like the Mastahoula, Irish Mastiff, and the Bernese mountain dog that can fetch up to 2,000 dollars. Cockapoo is one of the renowned designer dogs in the world. It is a crossbreed of a Cocker Spaniel and a Poodle. To own a Cockapoo puppy, you need to part with $900 – $2,500.
Why are dogs so expensive?
The cost of buying puppies has increased tremendously over the past few years. Try to compare the value of the most expensive dog breeds 2018 to those of 2019, and you will note there is a significant increase in the prices.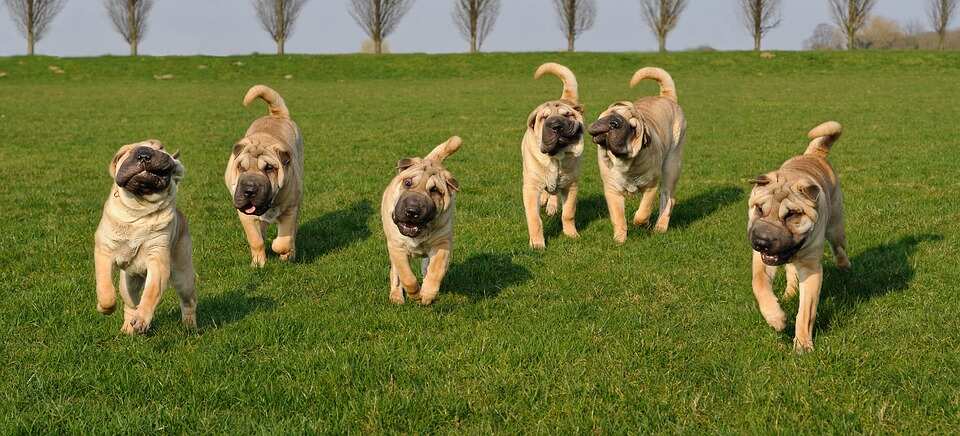 Some of the things that determine the pricing of dogs include their genetic condition, size, structure, uniqueness, intelligence, and the cost of breeding. Dogs with unique features are likely to be more costly than the normal ones. The increase in intelligence level among fancy dogs also increases their worth. Some can be trained to communicate with people as well as think and reason like human beings.
The masculine, well-built, and healthy ones would cost more money because they can provide better security services. The cost of breeding dogs is also high, which also affect their market prices. From providing its food to hygiene and health, it is worth hundreds or thousands of dollars in expense. The good news is that you can still own a good hound without spending much money.
Cheapest dog breeds
For those who are worried about the cost of dogs, there are also less expensive breeds at reasonable prices. You can easily afford one. $100 can fetch you a simple one that may not cost much to maintain. Have a look at the top 5 cheapest dog breeds in the world.
5. Pug – $350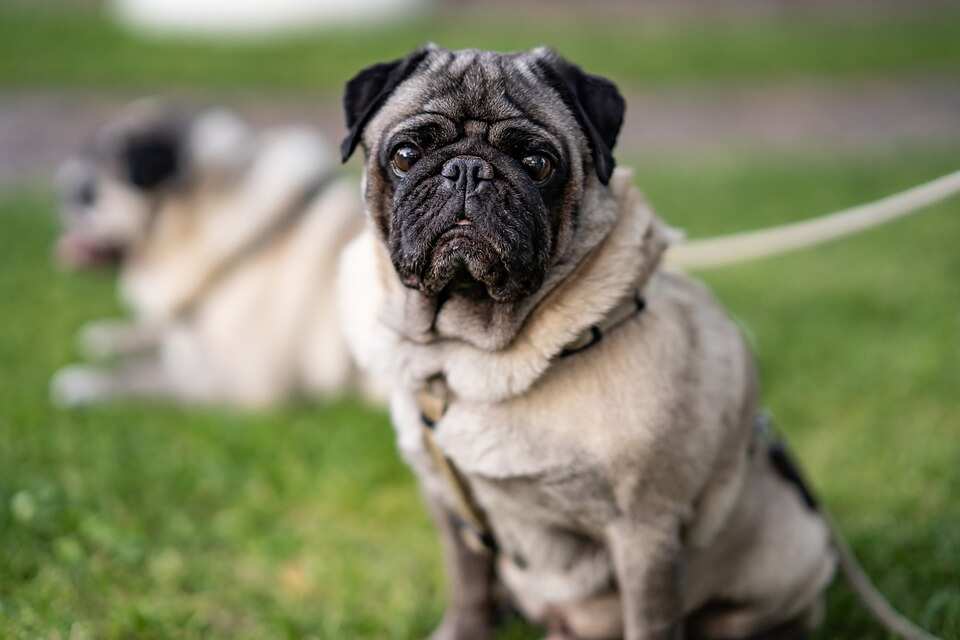 Buying one of the Pug breeds would not cost you that much. The life expectancy of the wrinkled faced dog is 12-15 years.
4. Black and Tan Coonhound – $350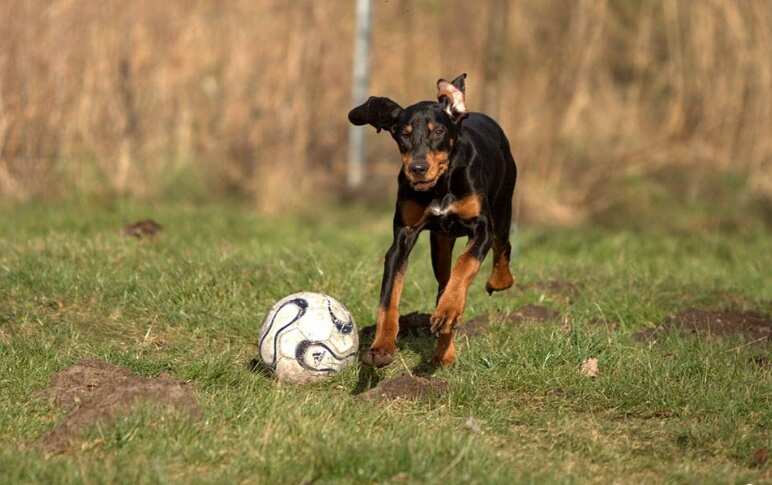 If you do not like the Pug, why not try the American hunting dog? The Black and Tan Coonhound is one of the pocket-friendly dogs, born and bred in the USA. It is generally friendly, happy and perhaps the calmest breed on the list. The Black and Tan Coonhound has black and tan colouring with a life expectancy of 10-12 years.
3. English Setter – $350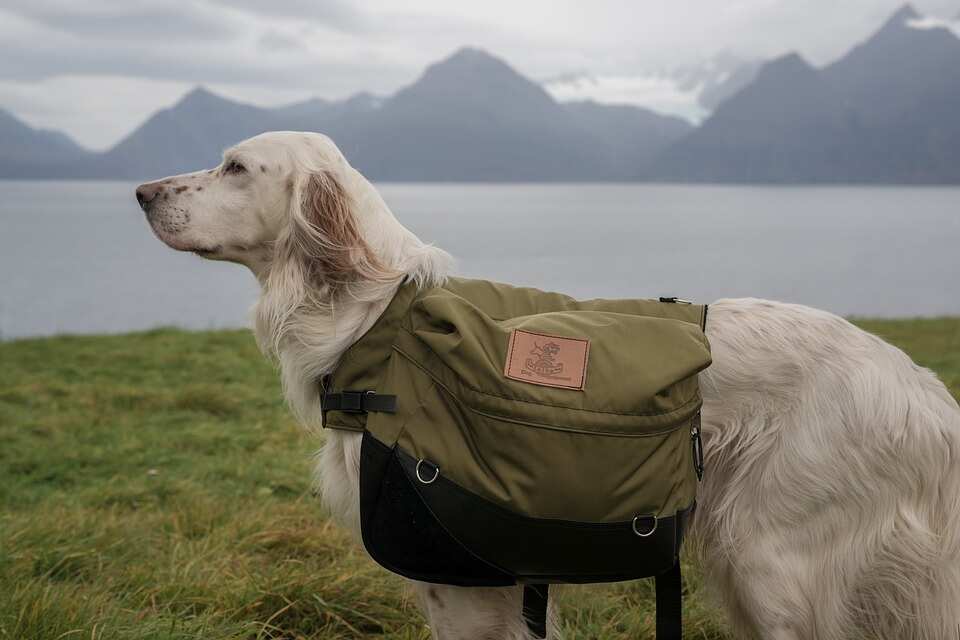 Instead of purchasing the Black and Tan Coonhound or the Pug, you can go for the English Setter at nearly the same price. The English Setter is good at hunting. It can easily be distinguished from other breeds by its feathered coat. The English Setter also makes a great companion and has a life expectancy of 10-12 years.
2. Harrier – $300
Close to the cheapest dog on earth is the Harrier breed. It is also among the rarest breeds in the world. It is sweet, loving, and always full of energy. People also use it for hunting. Harrier has a lifespan of 12-15 years.
1. Plott Hound – $275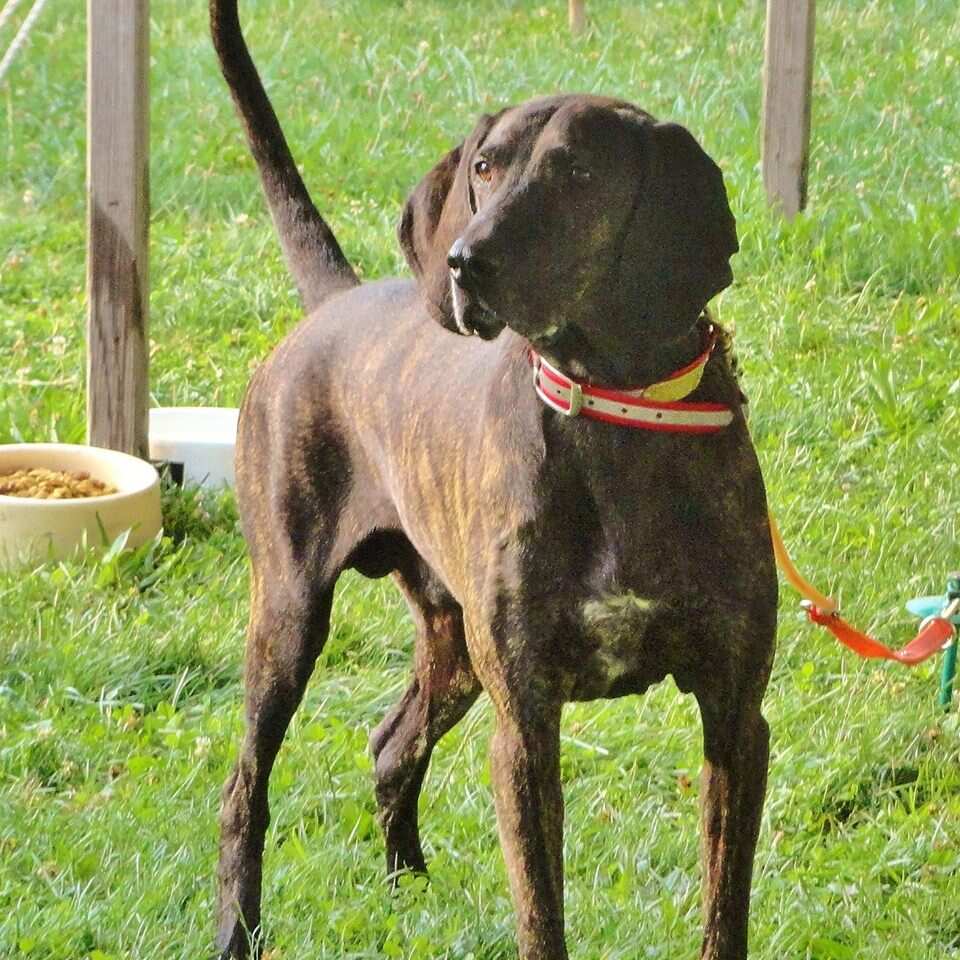 The most affordable dog is none other than the Plott Hound. It has excellent hunting skills and the ability to sniff out any animal. The breed has a lifespan of 12 to 14 years and lists among dogs with the least feeding and management budget.
Looking at the figures in the latest list of most expensive dog breeds 2019 ranking, you are probably are shocked with the values. How some of the pets cost more than the luxuries we own is just another wonder of the world. Well, this may be is a sign of the increasing strong bond and friendship between a human and a dog.
READ MORE: Top 12 common types of noses (with chart)
Source: Legit.ng