Monet Mazur is an American television and film actress best known for her role as Laura Fine-Baker in the 2018 television show All American. Monet has spent quite some time in the entertainment industry, having landed her first professional roles in the 1990s. Most fans might also remember her singing in three Gap commercials in 1999, namely Everybody in Vests, Everybody in Cords and Everybody in Leather. What do you know about this multi-talented actress beyond her splendid on-screen life?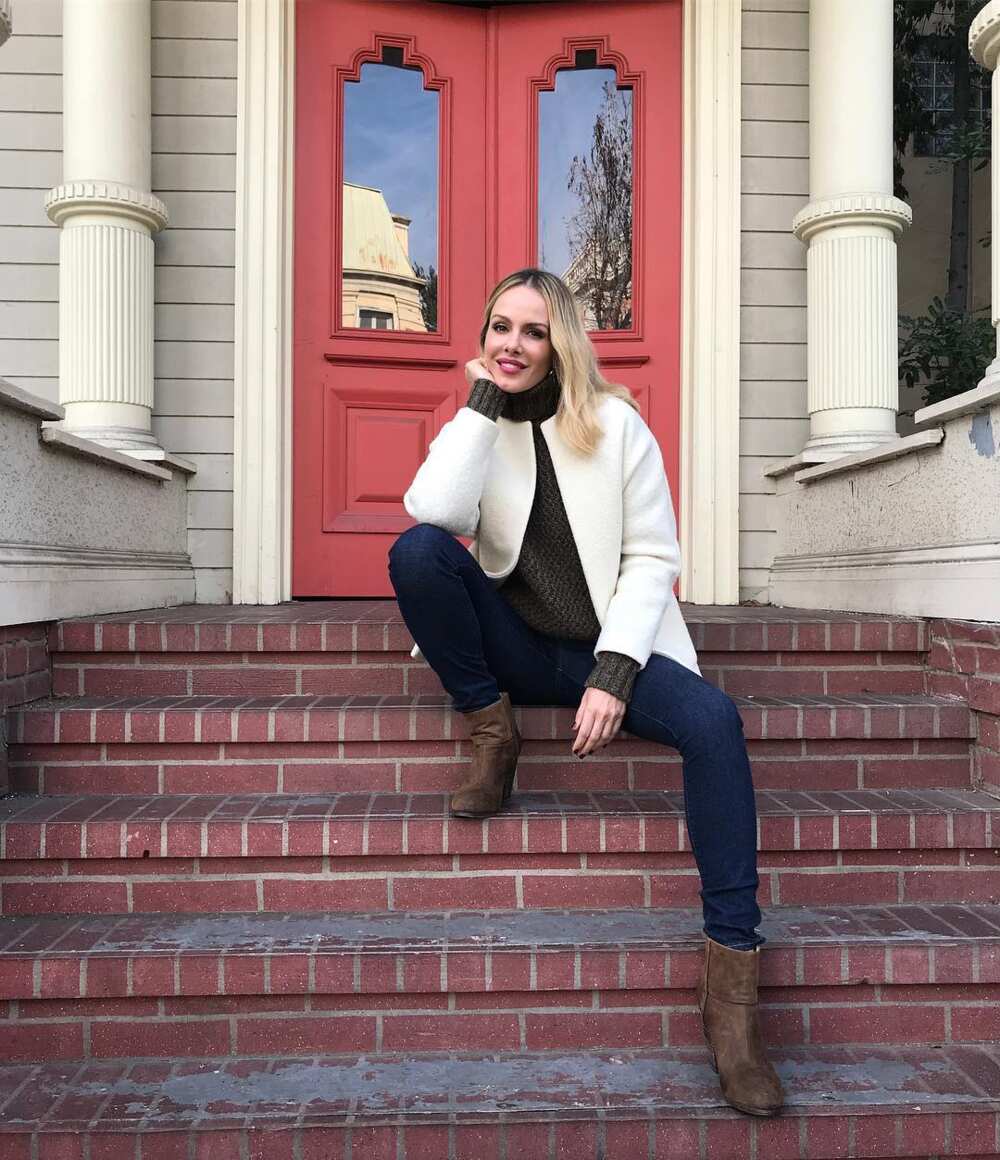 One common point of interest among the actress's fans concerns her date of birth. Monet Mazur age is currently 43 years. She was born on 17th April 1976 to parents Ruby Mazur and Valerie Chasin. Her father was a famous illustrator who is best known for creating the tongue logo for The Rolling Stones. Monet's mother, on the other hand, was a model. The actress grew up alongside three brothers who were all named after famous artists (Matisse, Miro and Cezanne).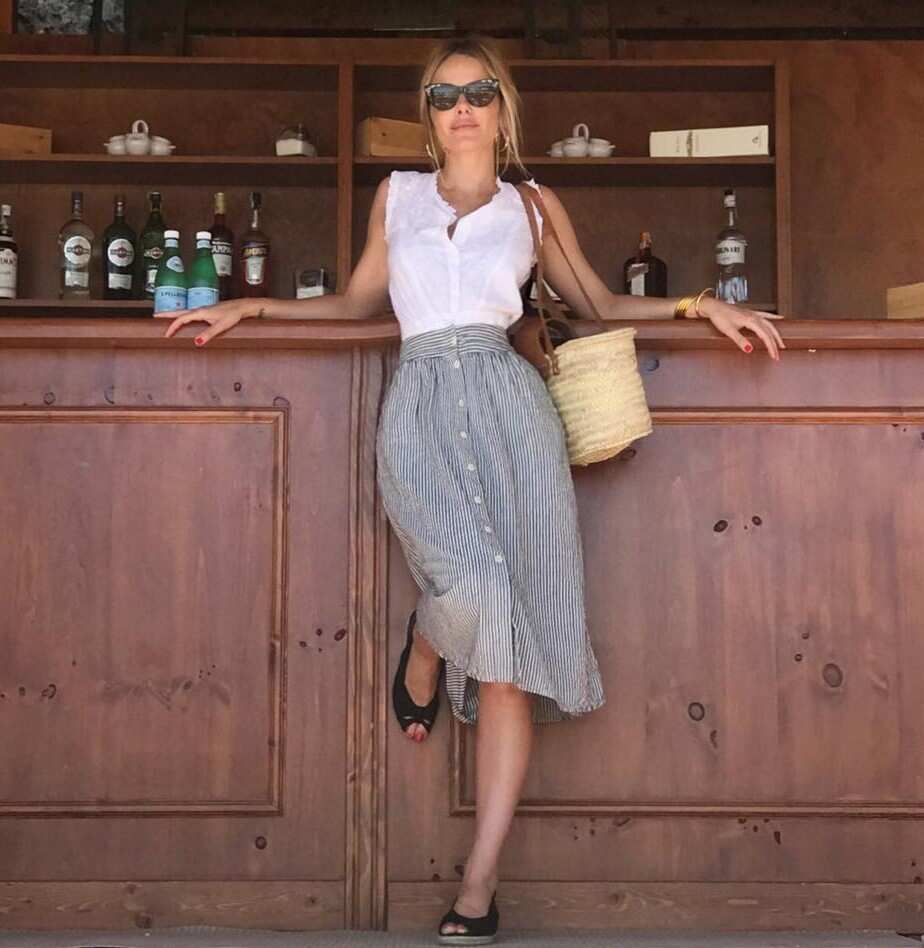 Monet Mazur profile summary
Name: Monet Happy Mazur
Date of birth: 17th April 1976
Place of birth: Los Angeles, California
Ethnicity: White
Nationality: American
Profession: Actress
Net worth: $2 million
Marital status: Divorced
Children: Marlon De Rakoff and Luciano Cy De Rakoff
Height: 5 feet 9 inches
Monet Mazur movies and television shows
Monet began her professional career as a model before transitioning into acting. In her teenage years, she landed a role to sing in a Gap advertising campaign directed by Adam Daelay. The actress first appeared in a film role in the 1993 film Addams Family Values. She then landed a role as Becky Beaner in the 1999 film Mystery Men.
In 2001, she appeared as Maria in the movie Blow. This was followed by appearances in The Learning Curve (2001), 40 Days and 40 Nights (2002) and Comic Book Villains in 2002. One of the most significant roles for the actress was playing Anita Pallenberg in the 2005 film Stoned. The actress would go on to appear in other films such as Dead Man Running, The Last International Playboy and Live!
In 2014, Mazur voiced Astraea in the video game Transformers Universe. Her most recent role involves playing Laura Fine-Baker in the television show All American which she has done since 2018. Besides acting, the bubbly television star also appeared in a 2001 music video by American band Crazy Town named Revolving Door. Mazur was nominated for and awarded the Rising Star Award in 2005 as well as the Young Hollywood Award for the New Style Maker category earlier in 2002.
READ ALSO: Billie Eilish bio: age, family, songs, style, boyfriend
Husband, divorce, and children
The actress got married to her now ex-husband Alex De Rakoff in 2005. De Rakoff is a British actor, writer and director. One of his notable roles included directing the film Dead Man Walking. After being married for thirteen years, the couple filed for divorce and separated on 6th July 2018. Neither Monet nor Rakoff came clean regarding the reasons behind the divorce.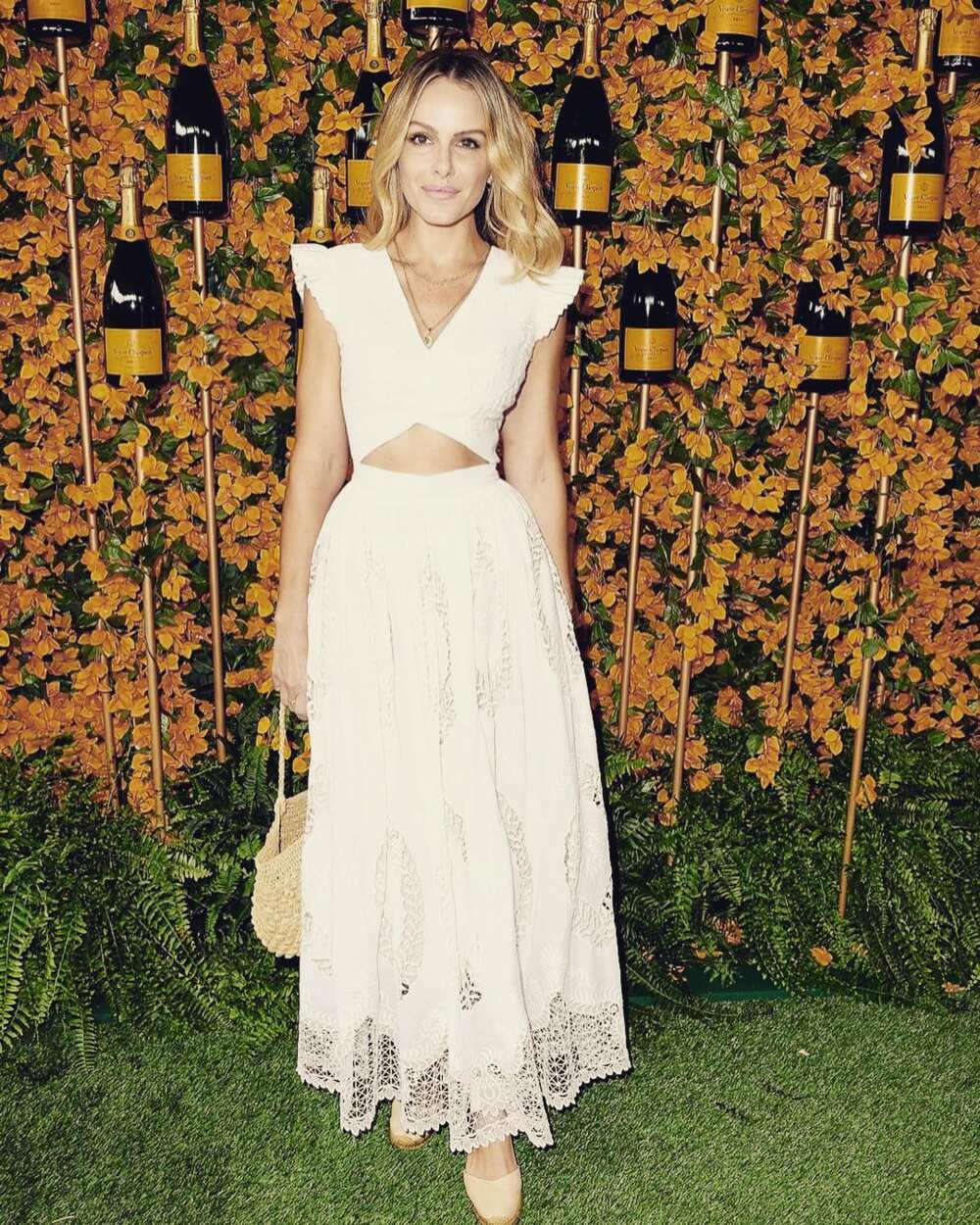 The couple was blessed with two children, namely Marlon De Rakoff (13 years old) and Luciano Cy De Rakoff (7 years old). Before getting married, Mazur is alleged to have dated Ashton Kutcher.
Monet Mazur net worth
Mazur has appeared in numerous television shows and films throughout her acting career. Within this time, she has earned a significant fortune currently estimated at $2 million. There are barely any details regarding the properties she owns. The actress is relatively active on social media. The official Monet Mazur Instagram handle is @monetmazur.
READ ALSO: Juliana Harkavy bio: age, height, ethnicity, husband
Monet Mazur height and other body measurements
How tall is Monet Mazur? The beautiful actress is relatively tall, standing at 5 feet 9 inches tall. She weighs fifty-five kilograms. The measurements are completed by a lovely 30-20-30 size for her bust, waist and hips respectively.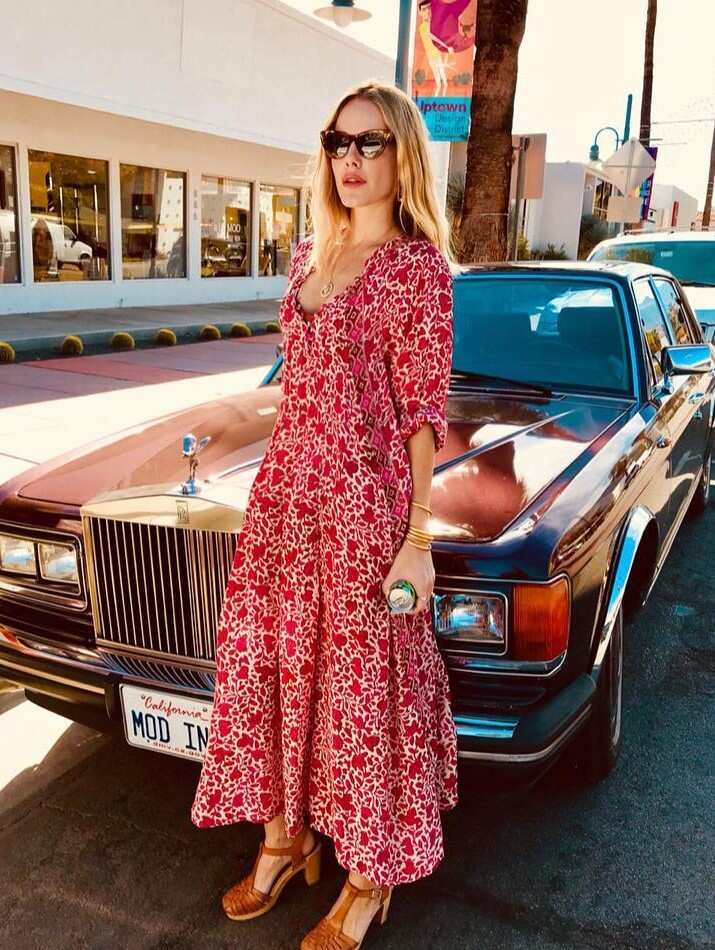 This Monet Mazur bio sheds some light into the life of the laid-back actress who has been in the entertainment industry for relatively long. Mazur has been in numerous film and television show projects. For her fans, the actress is an excellent source of inspiration for making it to the top of one's chosen career.
READ ALSO: Michael Ealy bio: age, movies, does he have kids?