El Chapo gets the life sentence: everything you need to know about the trial
On Wednesday 17th July 2019, Joaquin Guzman Loera, better known as El Chapo, was sentenced to life in prison plus thirty years. The notorious drug kingpin was convicted in early 2019 of presiding over the Sinaloa cartel, a vast criminal network, which shipped immense quantities of narcotics into the United States. El Chapo had previously escaped Mexican maximum-security prisons on two occasions.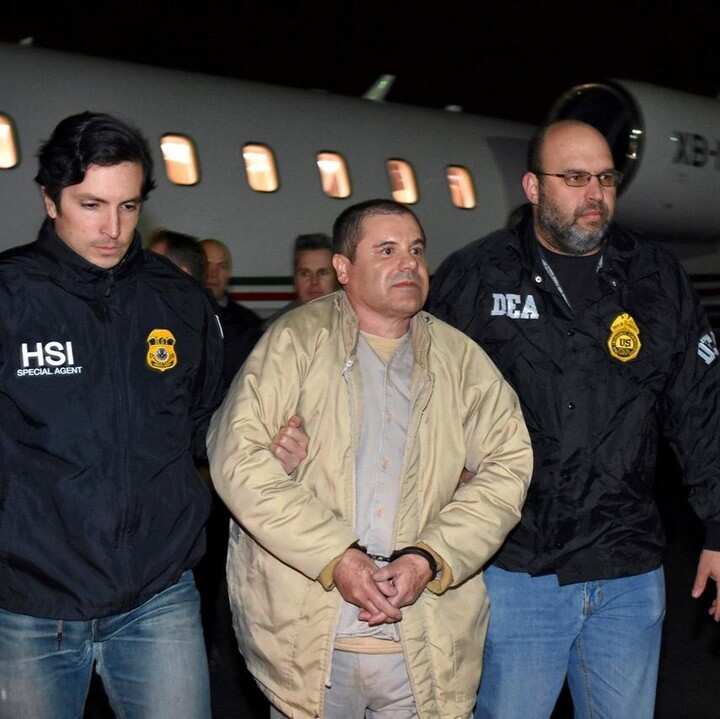 During the sentencing, the drug lord was ordered to forfeit $12.6 billion with the judge yet to determine what El Chapo will pay as restitution. The trial ran for eleven weeks during which numerous testimonies from witnesses were heard. The evidence showed that during his twenty-five-year reign as head of the Sinaloa cartel, El Chapo smuggled vast quantities of cocaine and other narcotics into the United States. The defence attorneys, on the other hand, argued that Guzman had been framed by competing drug traffickers for their gain.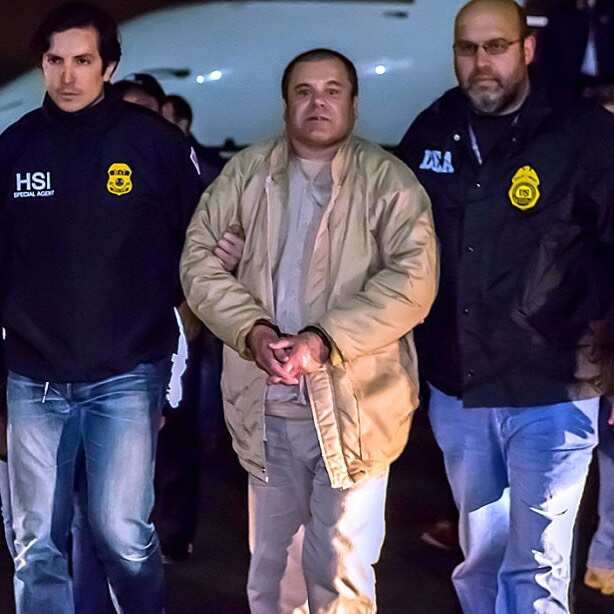 The jury appointed to the case deliberated for six days before finding the drug kingpin guilty on all ten counts of his indictment. The ten counts included:
Count one: Engaging in a Continuing Criminal Enterprise
Abbreviated as CCE (Continuing Criminal Enterprise) in court, this is one of the most popular charges in drug-related cases. Part of its popularity stems from its mandatory minimum sentences which range from twenty to thirty years behind bars. For Guzman, the criminal enterprise charge was comprised of twenty-seven violations. The jury had to agree that El Chapo conspired to funnel drugs into the United States, during what time, with whom and what drugs were involved. Other violations in the first count were dependent on different subsequent variations of the charges.
Count two: International methamphetamine, heroin, cocaine and marijuana manufacture, and distribution conspiracy
The first CCE charge required the jury to itemize the drug-related convictions in hundreds of tons. The second count, however, required minimum quantities to prove. The numbers included five kilos of cocaine, one kilo of heroin, half a kilo of methamphetamine, and a thousand kilos of bhang. This second charge was relatively easy to prove since Guzman's associates told the jury of the vast amounts of each substance they had trafficked.
The transactions involving substance trafficking were recorded in intercepted calls, spreadsheets, debt disputes, and halted shipments. The prosecution attorneys treated the jury to an unboxing of cocaine and evidence bags full of powder.
Counts three to eight: Assorted conspiracy
Count three through eight were substantially similar involving charges for international distribution, importation and distribution of cocaine. Each of the charges carries an unforgiving mandatory minimum sentencing.
Count nine: Use of a firearm
Count nine required much more proof for the jury to convict. The jurors had to agree that El Chapo brandished and discharged at least one of his weapons presented before them. These included a rocket-propelled grenade, diamond-plated pistol, and a gold-plated rifle. The jurors also had to agree that at least one of the weapons used by Guzman was a machine gun. Similar to other charges facing the drug kingpin, the jurors agreed on all the issues.
Count ten: Conspiracy to launder narcotics proceeds
After being convicted on the first nine charges, a forfeiture judgment was almost certainly coming. The kingpin was asked to forfeit almost twice the amount he was accused of laundering throughout his career. It remains to be seen whether Guzman's assets will be recovered, but the last verdict implies that the narcotics legend's case is still far from over.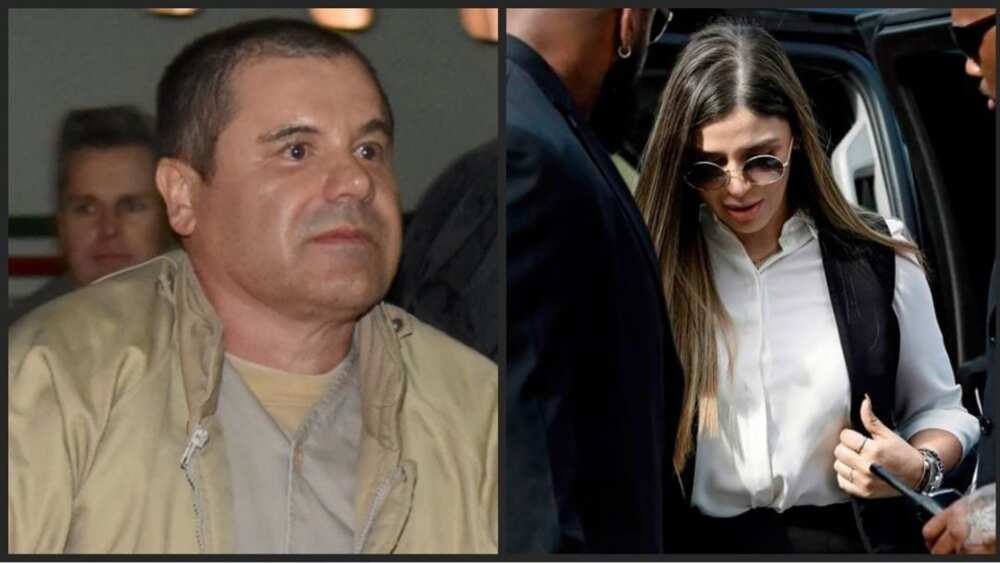 Witness testimonies against El Chapo
Since El Chapo's high-profile trial began, there have been numerous disturbing testimonies by star witnesses. Here are some of the bizarre allegations that came up.
A technologically-advanced murder room
One of Guzman's hit-men kept a murder room in his house near the American border. The room featured a drain built on the floor to make cleaning up easy after killing people. As Edgar Galvan testified, the room had a white tile flooring and was fully soundproof so that no noise came out. Galvan's role in the Sinaloa cartel was to smuggle guns into the USA. He is now in jail on firearm-related charges.
READ ALSO: El Chapo found guilty, faces life imprisonment
Raping girls 'gave El Chapo life'
Before the jurors began their six-day deliberations, some documents from Alex Cifuentes containing disturbing information were unsealed. Cifuentes was a Colombian drug kingpin who was allegedly Guzman's right-hand operative. According to Cifuentes, Guzman raped girls as young as thirteen years old. It is claimed that a woman named Comadre Maria sent El Chapo and his crew pictures of girls to pick from. For about five thousand dollars, Maria sent the selected girls to the mountain camps where Guzman resided. The girls then were drugged and raped.
Interestingly, Guzman's lawyer said that his client denied these allegations terming them 'too unreliable and prejudicial to be admitted at the trial'. It is alleged that Maria also acted as the intermediary between Guzman and the Mexican president.
The $100 million presidential payoff
Allegations of a possible payoff to the former Mexican president caught everyone by surprise. As reported by bbc.com, Cifuentes claimed that President Enrique Nieto took a $100 million bribe from El Chapo to end a man-hunt targeting the drug kingpin. According to Cifuentes, the former president had asked for $250 million, a request to which Guzman responded with the $100 million counter-offer.
READ ALSO: Alleged drug trafficking: Ganduje gives N6m to Zainab, Abubakar
Burying enemies alive
Isaias Valdez, one of the witnesses in the case against Guzman, gave the most ghastly testimony. He described seeing Guzman beating up three men before shooting them dead. Two of the men had defected from the Sinaloa cartel to the Los Zetas cartel and were labelled traitors. They would later be rounded up by El Chapo's men. According to Valdez, Guzman brutally beat up the men for three hours, broke their bones, and kept beating them till they could no longer move.
Guzman went on to shoot them and had them thrown into a bonfire asking his men to 'make sure that not even their bones remained'. The third man was from the Arellano Felix cartel and had burns on his back from hot irons and car lighters. He was later shot and buried alive.
Prison escape
El Chapo's famous prison escape from a Mexican prison in 2015 was explained in detail. Former associate Damaso Lopez explained how a tunnel was built to get the kingpin out of jail. The plan involved smuggling a GPS watch into the prison to give the tunnel diggers an exact location of Guzman's cell. The 1.6-mile tunnel took several months to complete.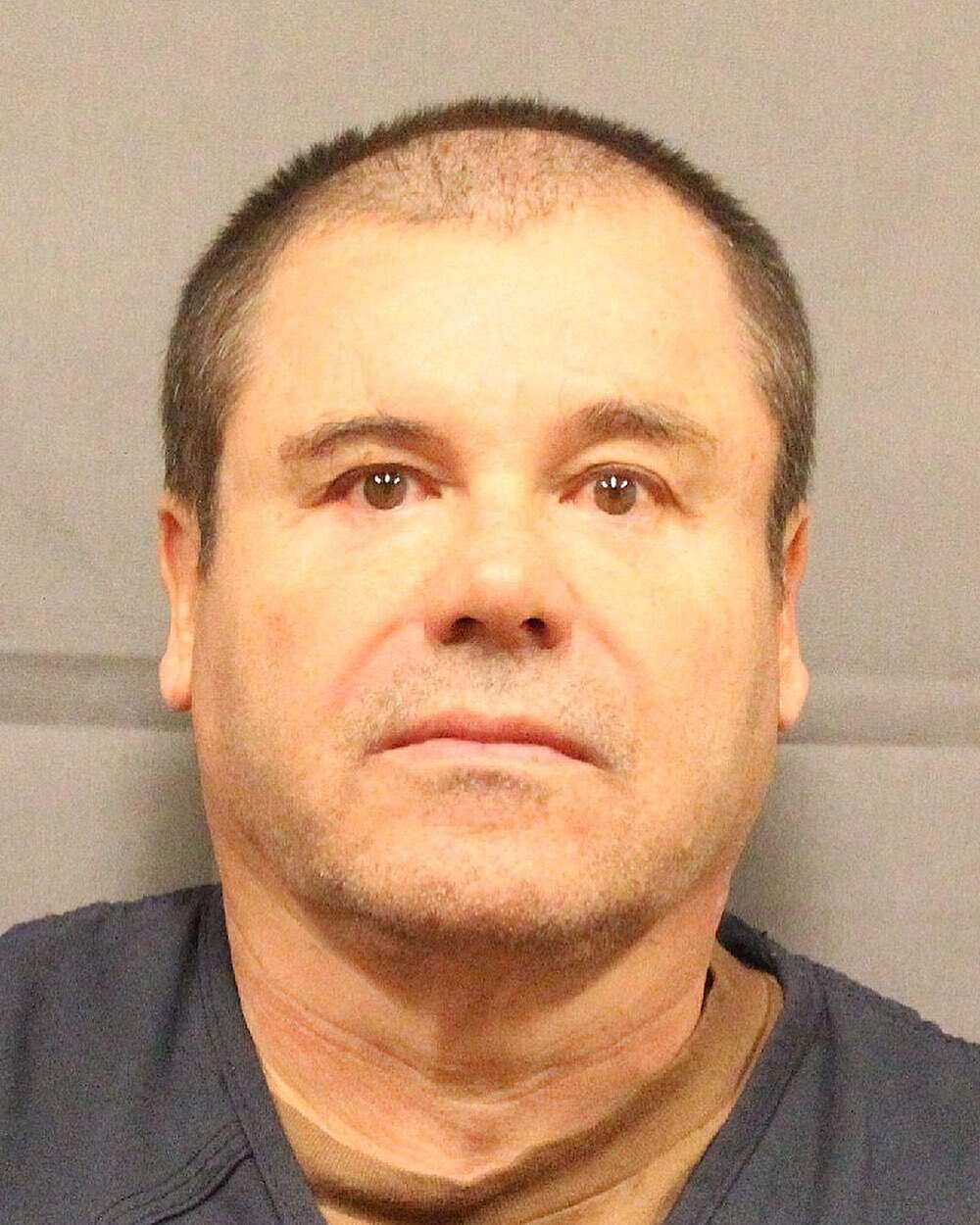 The El Chapo story is one of the most intriguing drug kingpin tales in the modern era. On Friday 19th July, Guzman was locked up at the ADX maximum security prison in Colorado where will serve a life sentence plus thirty years. His deeds and tainted legacy will outlive him as one of the most notorious narcotics cartel leaders to ever walk the face of the earth.
READ ALSO: I'll intensify action against drug traffickers - Buhari vows
Source: Legit.ng