Words of affirmation love language explained
Words of affirmation is one of the five basic love languages. When two people get into a romantic relationship, they get to learn more about each other's character, behaviours, and personality. During this period, most people can differentiate what their partner likes from what they do not, as well as understand how the other thinks.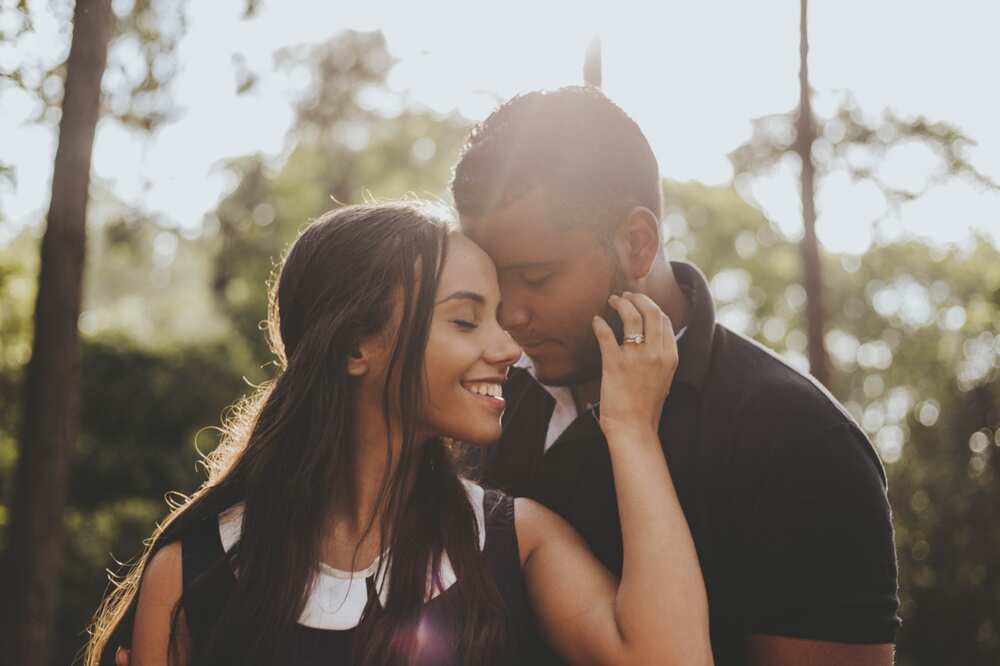 The concept behind love languages is identifying what ignites your partner's spirit. As each person expresses and feels love differently, understanding the underlying differences is believed to strengthen relationships. For instance, if your partner's love language is words of affirmation, constantly using the right affirmation words will keep them happy as they will feel loved and appreciated.
Words of affirmation as one of the love languages
In Gary Chapman's book, The Five Love Languages, he expounds on the existing languages of love, which are words of affirmation, quality time, receiving gifts, acts of services, and physical touch. For the words of affirmation love language, knowing how and when to use your words could be the turning point in your relationship, allowing you to sow happiness and love in abundance.
How to choose the right affirmations for loved ones
If you may be experiencing a hard time finding something positive to say about your significant other, you need to take some time and reflect on the impact they have on your life. It is essential that you notice and acknowledge the small things done for you, despite how insignificant they may appear to be. Ensure that you are also thankful for the routine activities done as your partner uses their effort and time to make sure that everything is okay.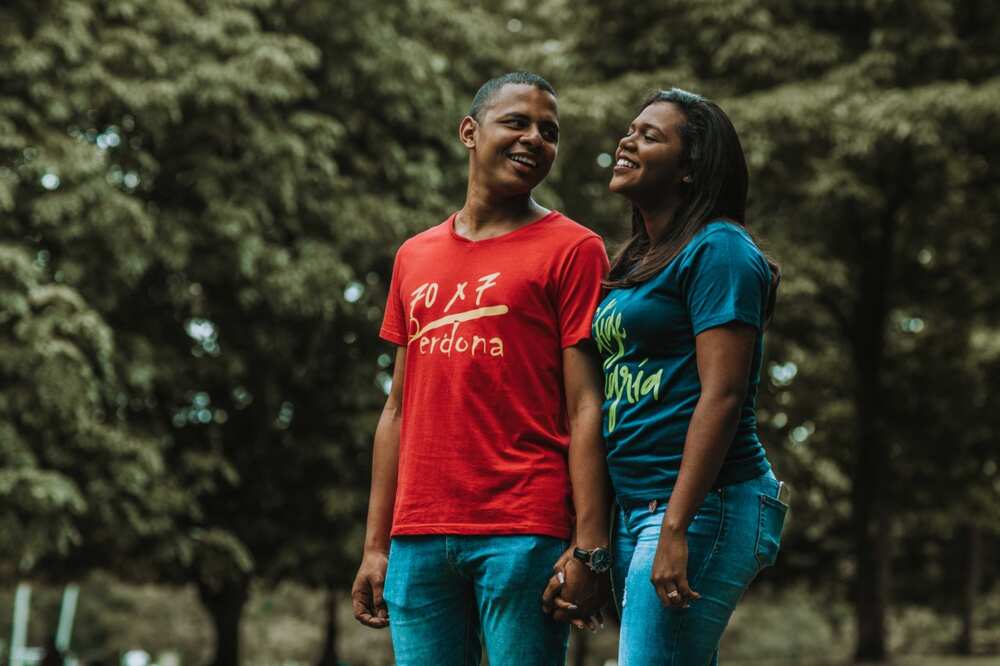 A good relationship involves the enrichment of the lives of others, including your children, friends, extended family, colleagues, and the community at large. Whatever they do to better the lives of other people, ensure that you show appreciation and offer them words of encouragement.
Ways to convey love affirmations to your partner
It is important for you to know the best ways to properly express love language words of affirmation to your loved one. You could use:
The spoken word, face to face
A short love note kept in an unexpected place
An email
A handmade or bought card
A text message
A hand-written letter
These methods are applicable to:
Offer encouragement
Speak kind words
Show that their efforts are appreciated and valued
Give compliments
Acknowledge a job well done
Offer emotional support
Themes to consider when choosing words of affirmation
If you want to identify more meaningful ways to express your feelings, learn the themes to put into consideration, and your words might speak louder than your actions.
Gratitude and appreciation
Simple, heartfelt gratitude goes a long as it gives extra purpose and meaning to our daily actions. When someone thanks you for doing something for them, you feel motivated to do even more. Similarly, appreciating others for the unique roles they play in our lives motivates them to be better. This also applies to your parents, colleagues, and friends.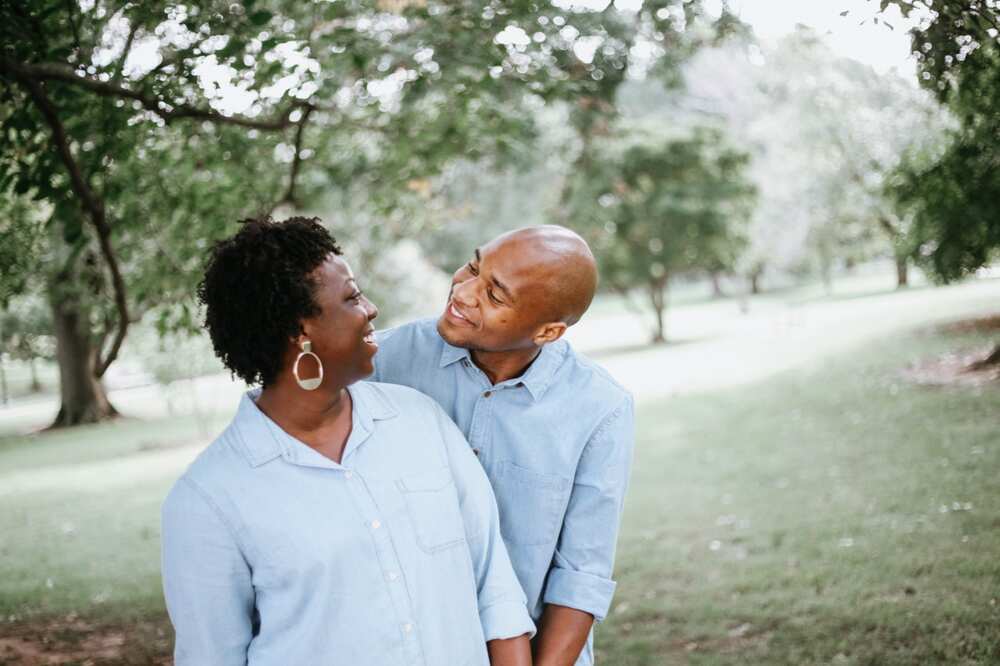 Words of affirmation examples include:
I am thankful that you made such a delicious meal for the family.
I am glad to have you as my husband, wife, mother, father, friend, etc.
I appreciate that you go out of your way to run an errand for me.
Empathy
The best way to empathize with someone's emotions is to reflect on what they may be thinking or feeling. This way, you will be able to view things from their perspective, thus helping you to determine the right words to use for that specific situation.
READ ALSO: 75 sweet husband quotes to show your love
Examples include:
I can see why you are feeling that way, but things will get better.
It must be tough that you have to go all the way, but I am sure it will eventually pay off.
I cannot imagine how hard it must be for you to have lost your colleague, but I am sure you put a smile on his/her face every day, and that is what matters.
Humility
You could opt to write an apology note to your partner. Humility makes it easier to break down a wall to bring two people back in harmony.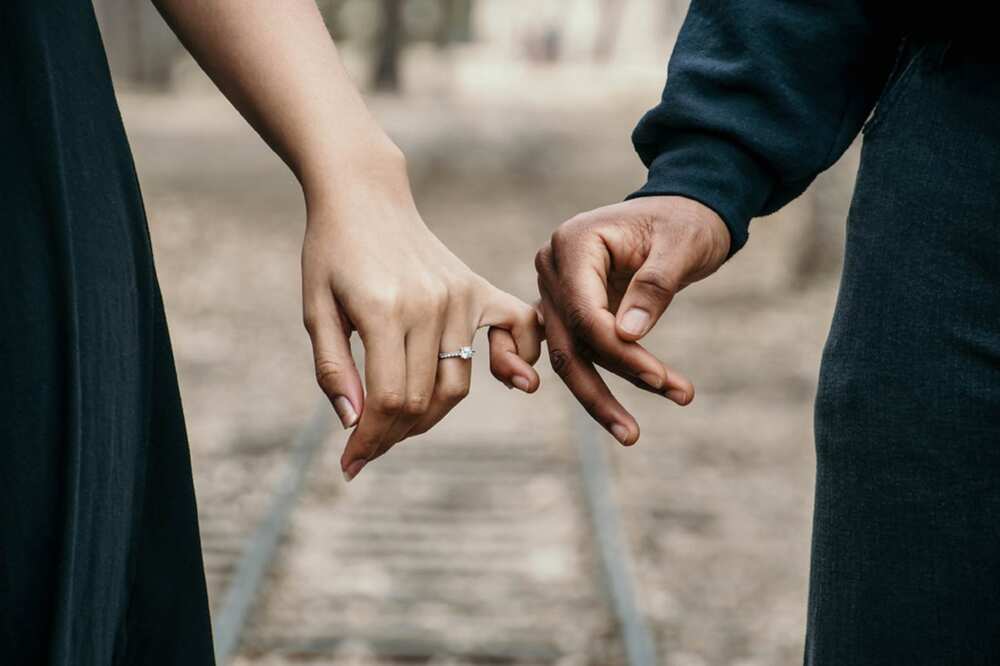 Examples include:
I regret coming home late. I should have communicated earlier.
Next time, I will try to be more punctual.
You must have been upset when I did not introduce you to my friends. I am truly sorry.
Respect and admiration
When speaking to your loved one, show them respect by using polite language and giving sincere compliments. Avoid using judgmental statements when you are not in agreement with their opinions. Instead, calmly give your opinion and show openness to feedback. You can also ask questions regarding the matter to gain more knowledge and understanding. Also, any actions done should not go unappreciated.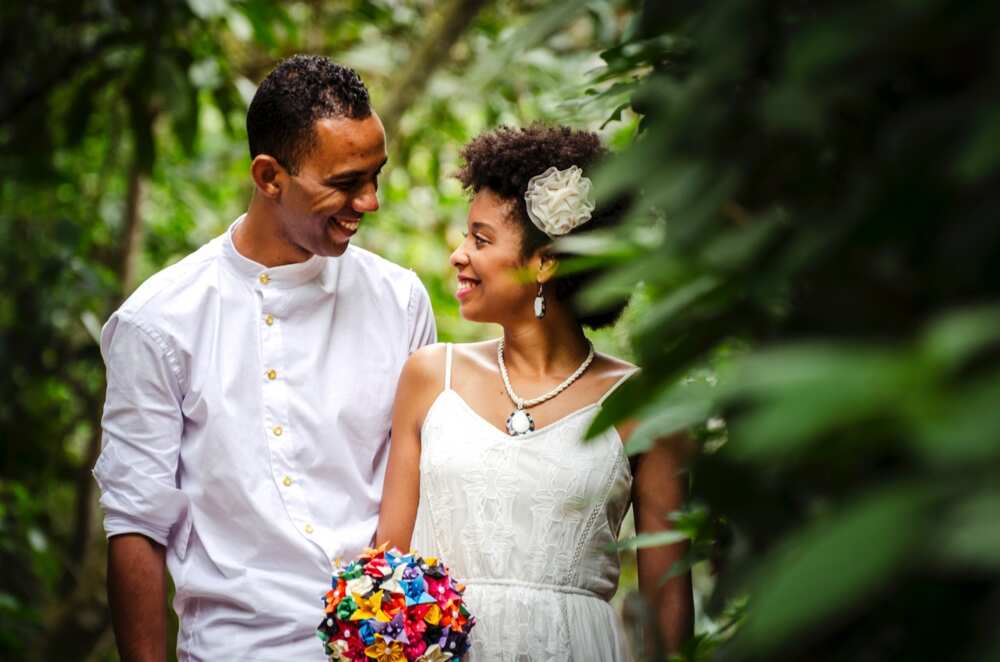 Examples include:
I am so proud of you for being the employee of the month.
It makes me happy when you pick the kids from school when I am running late.
I wish I could paint the way you do. Your work is so good.
Encouragement
As there are times when responsibilities become too much, or someone has a bad day, it is crucial to encourage your partner regularly.
READ ALSO: How to tell if a girl likes you
Examples are such as:
When you need someone to lift your spirits, remember that I am always here for you.
I believe in you because you are a great and loving person, and there is nothing in this world you cannot overcome.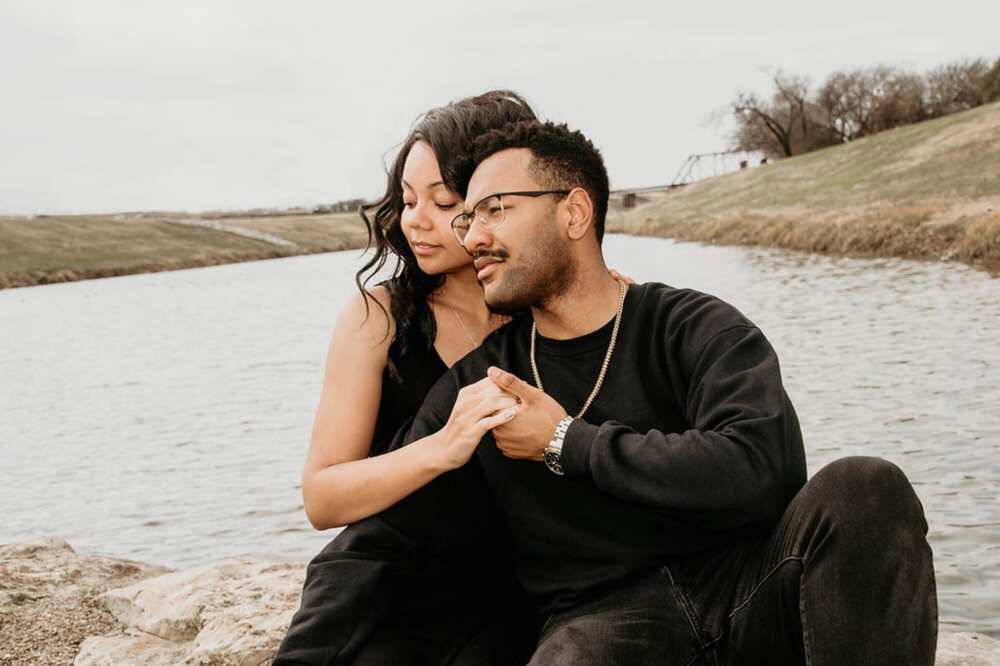 Words of affirmation for her
Take some time every day to appreciate the special girl or woman in your life using words such as:
You are so beautiful.
I love your unique giggle.
I cannot get enough of you.
I love being in love with you.
I wish to be lucky enough to wake up next you every day of my life.
You have the cutest features ever.
I appreciate that I can always rely on you.
You are a blessing to my life.
I will always be here for you.
Your support and care mean so much.
Even if I tried, I could never let you go.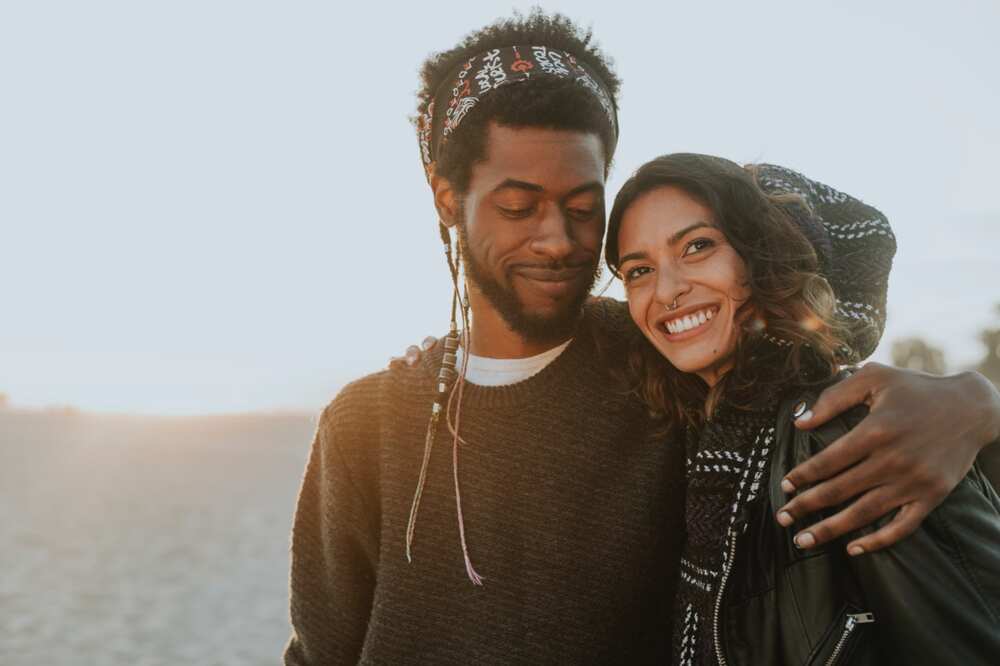 Words of affirmation for him
Utilize every chance you get to put a smile on your man's face using words such as:
Thank you for always being there for me.
Thank you for looking after me.
Thinking of you always puts a smile on my face.
I love being addicted to you.
You smell delicious.
Thank you for being a great listener.
I love the way you pay attention to details.
I admire the way you protect me.
Your ambition is so inspiring.
I am so glad you chose me.
You mean the world to me.
I could not have chosen a better partner.
The best way to respond to words of affirmation is to show appreciation. You can do this by saying thank you, giving them a kiss, a hug, or saying that you are pleased they noticed. It is important that you graciously receive compliments and positive remarks as negative responses could discourage further affirmations.
READ ALSO: Best birthday wishes for girlfriend that will melt her heart
Source: Legit.ng