What to write in the wedding thank you cards: Best ideas
How many wedding thank you cards have you received in your lifetime? It has become a tradition for newlyweds to write to friends and relatives acknowledging their kindness and support during their wedding. The most important part here is the message and the wording which should be well planned to avoid passing the wrong information and ruining everything.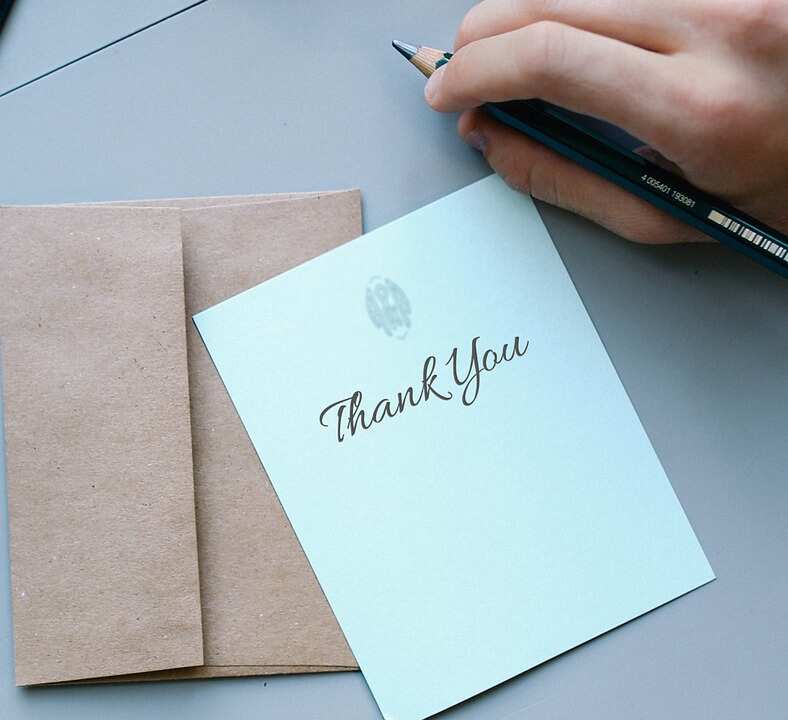 Writing wedding thank you cards should be simple but can turn out to be a daunting task. Some newlyweds would prefer to have an expert to do the wording for them and save them the time of thinking about the message to write. You can also save the money of hiring someone by learning how to write the best wedding thank you cards messages with your spouse.
Wedding thank you cards
There are different ways you can write a wedding thank you card to appreciate people who attended your ceremony and those who sent you gifts. One of the simplest methods is writing a general message but with a personal touch. Alternatively, you can address individual guests who were behind your success with a warm message of gratitude. You may also decide to write to a select group of friends who helped you with the preparations for the event.
As you deliberate about what to write to friends and how best to put it in words, the following tips will help you relieve the stress: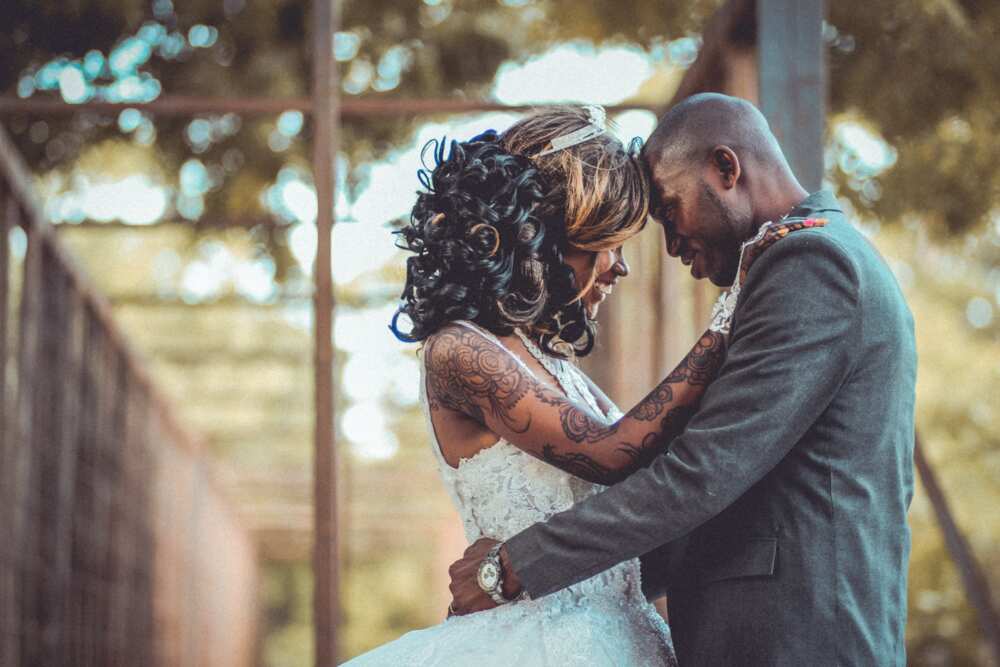 Wedding thank you card wording should be short, simple, and straight to the point. You do not want to waste people's time with a lengthy message.
It should bring back beautiful memories. If the event was a success, friends can relieve the happy moments and always feel privileged to be part of your life.
Treat the guests and friends with love and respect. Use kind and grateful words that will make them feel special. Write the name of the receiver before the message.
Do not be selfish but include them in your plans. You cannot forget to invite them to any future event you have lined up.
Remember to apologize to those you offended during the wedding. In this case, it is preferable to use personalized thank you wedding cards.
Conclude with a short and clear salutation, using kind words like, God bless, sincerely, lots of love, among others.
When signing at the end, include both your names as a couple below the message and the date. You may write one name for each of you or use a name both of you share after the initials, Mr. & Mrs.
Send the wedding thank you notes as soon as possible, around three months or less after the ceremony. You risk losing the meaning and timeliness of your message if you send them very late.
It is also advisable to handwrite the thank you notes for wedding guests and friends as a show of etiquette and originality.
Use of correct grammar is another wedding thank you wording technique you should have in mind when writing in the card. Avoid grammatical mistakes that may damage your image and ruin everything.
READ ALSO: How to start a personal statement for a job
Samples of good appreciation cards
So far, you have a clue on how to write captivating appreciation cards. Perhaps you can now form a picture in your mind of one as we look at the few sampled ones.
Writing to attendees
Wedding thank you cards wording for friends or guests for attending the ceremony is simple. All you need to do here is to appreciate them for sacrificing their time and travelling to be there for you.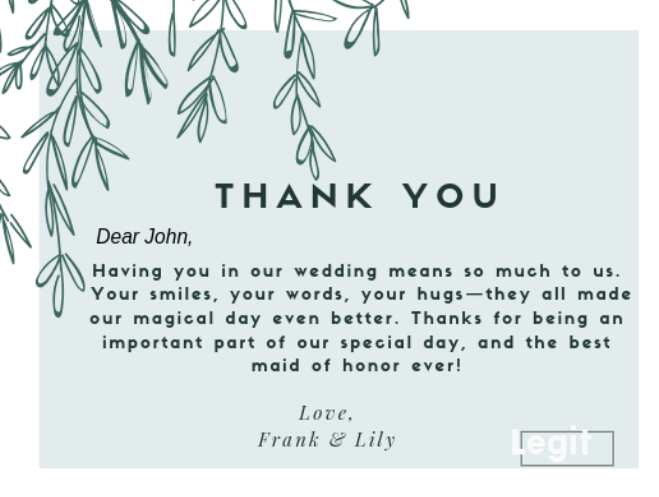 Appreciating those who helped in planning
People who played a part in preparation also deserve commendation. Their efforts and sacrifices of setting up and arranging things perfectly made the event a success. They include the catering team, photographer, receptionists, and stylist. You can mention some of the specific roles they played in the preparation of the ceremony.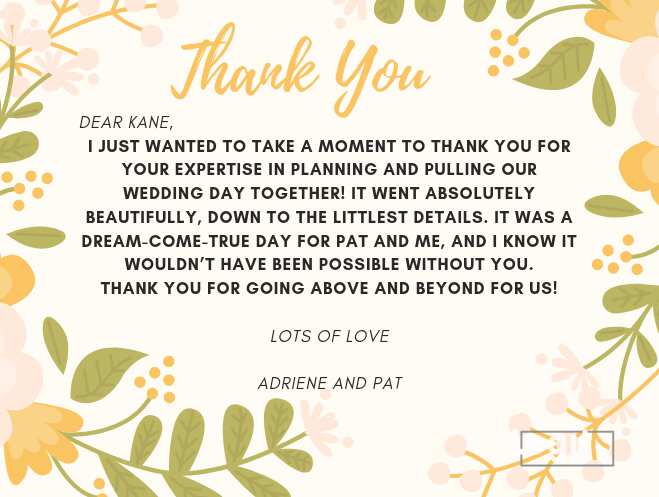 Acknowledging a gift
Accepting gifts may not be enough to show gratitude, but following it up with some writing would add more weight to your acknowledgement. It is nice to name the present and maybe mention your plan for it; however, there is no need to quote numbers or figures when it comes to money.
Dear Mike and Mercy,
Thank you so much for the beautiful coffee table. It will look good when we serve morning drinks. We were so happy to celebrate with you and hope to see you again soon.
Lots of love,
Mr. & Mrs Dale
Thank you note to parents
Most newlyweds would see it needless to thank their parents in writing, perhaps they have done it many times in person.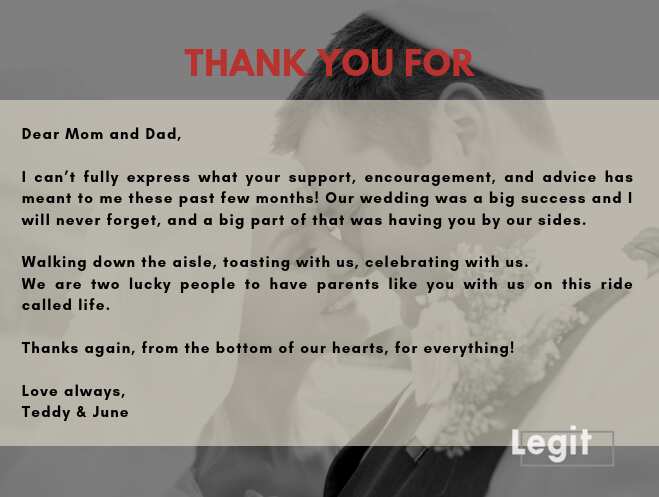 Guests who did not attend
Some friends or guests may have failed to come to the ceremony due to some unavoidable circumstances. Whether they sent their gifts or apologies for not joining the party, they also deserve a card.
Dear Cousin Dan,
I am humbled and grateful for the set of wine glasses. It was so kind of you to think of us! Brat and I wish you could have been there on our big day. It was not the same without you.
We are looking forward to more opportunities to celebrate together in the future!
Love, Kate.
Having learnt all the tips to guide you in writing wedding thank you cards, you should now be in a position to write a good one.
READ ALSO: How to write an invoice (with templates and samples)
Source: Legit.ng