75 sweet husband quotes to show your love
The world would be a very dull place if love did not exist. The gift and blessing of deep affection should be celebrated each day. Although many people assume that females are emotional creatures who need to be smothered with affectionate messages and quotes, men and husbands also enjoy knowing that someone cherishes them. A husband is an extraordinary human being who ought to be loved and appreciated every moment. With these husband quotes, the special man in your life will feel and appreciate your profound affection.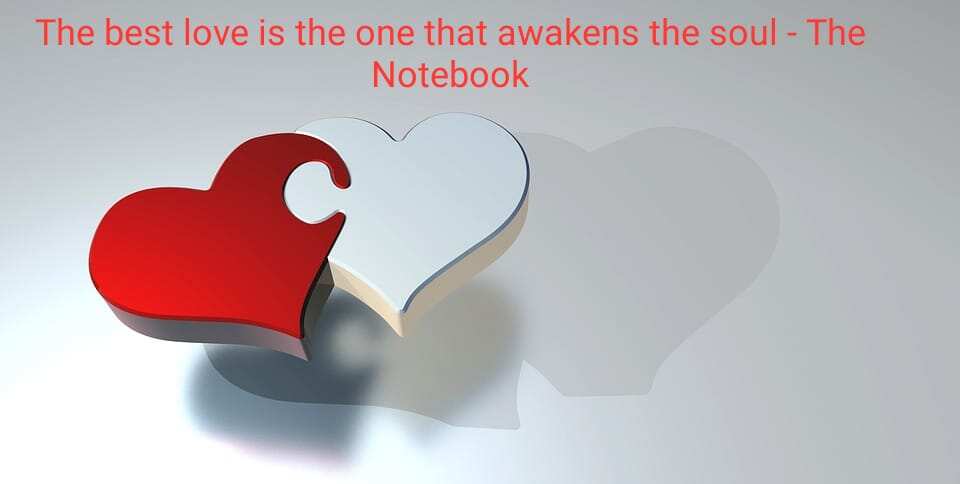 Husband quotes that show affection are the simplest way of showing your man that he is indeed special. They connect you to your spouse and create an aura that allows intimacy and friendship to blossom. The feeling of deep affection pushes husbands to become better providers, protectors and guardians of their households. Send one of these quotes to your special man, and make his day better.
Top love quotes for husband
A husband is happy and at peace when their better half feels cherished and appreciated. It is the spouse's duty to remind the husband that all their efforts towards keeping the family happy are cherished and appreciated. These top my husband quotes are the perfect way of telling him that he is a valuable person in your life!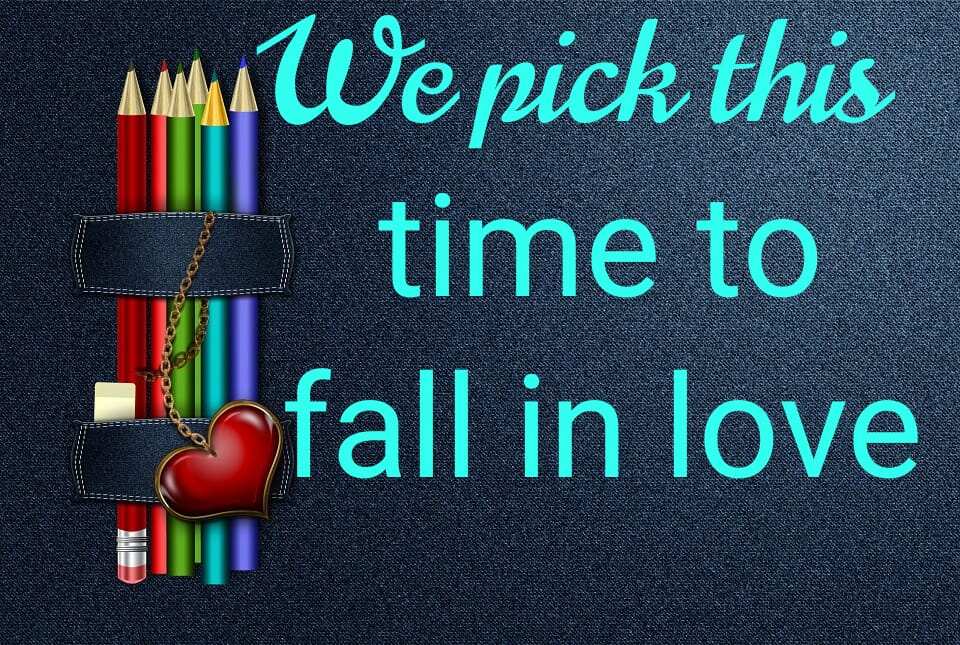 "The best love is the one that awakens the soul, that makes us reach for more, that plants the fire in our hearts, and brings peace to our minds. That's what I hope to give you forever." - The Notebook
"Love is like a beautiful flower which I may not touch, but whose fragrance makes the garden a place of delight just the same." - Helen Keller
"Maybe the only vow we ever need to offer the one we love is this: I will never, not for a sliver of a second, make you feel alone." -Tyler Knott Gregson
"Remember, we're madly in love, so it's all right to kiss me anytime you feel like it." – Peeta, The Hunger Games
"Being deeply loved by someone gives you strength, while loving someone deeply gives you courage." - Lao-Tzu
"With the whole world crumbling, we pick this time to fall in love."- Ilsa Lund, Casablanca
"I hope you know that every time I tell you to get home safe, stay warm, have a good day, or sleep well what I am really saying is I love you. I love you so damn much that it is starting to steal other words' meanings." - Open-365
"I know of no greater happiness than to be with you all the time, without interruption, without end." - Franz Kafka
Good morning husband quotes and messages
When a husband wakes up to a special love message from his partner, he feels appreciated . You should make it a habit to send him pleasant and affectionate good morning messages that will brighten his day. Some of the best I love my husband good morning messages have been compiled for you below;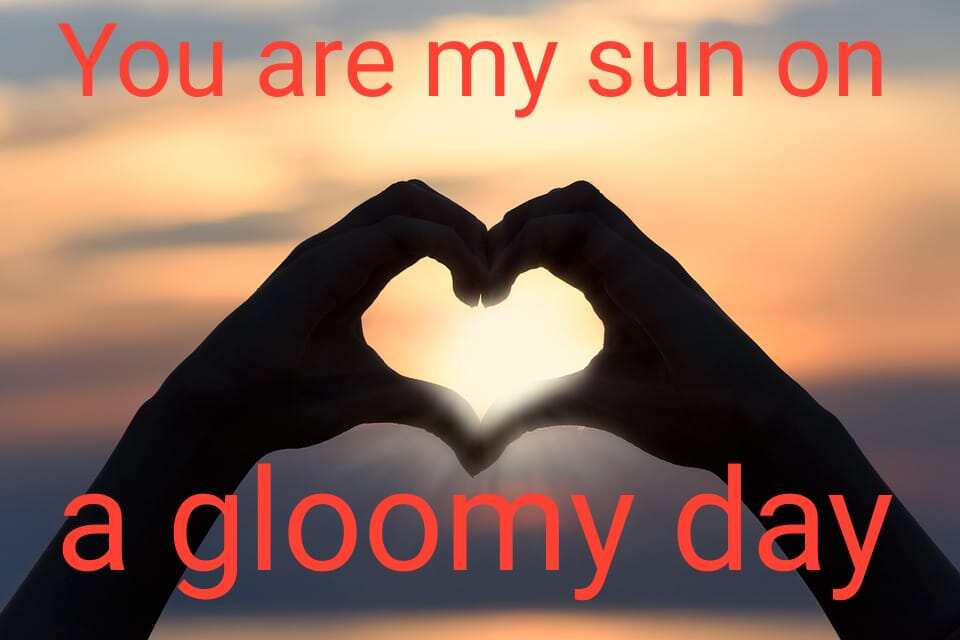 "There is no mystery - that's the beauty of it. We are entirely explicable to each other, and yet we stay. What a miracle that is." - Kamila Shamsie
Your kisses make my heart beat, your hugs help me feel, and your love energizes my soul. Good morning.
"I ask you to pass through life at my side—to be my second self, and best earthly companion." - Charlotte Brontë. Good morning love!
What does a woman need to be extremely happy? She needs a handsome husband, who will light her heart and beautify her life. I am one happy woman!! I love you my husband.
You are my sun on a gloomy day, like a lighthouse in a stormy sea. Thanks for all your care for me, good morning, my love, time to get up.
You have replaced my nightmares with dreams, my worries with happiness and my fears with love. Good morning!
Everything I am is because of you. You are my strength, you are my inspiration. Seeing your face in the morning is what keeps me going.
A smile opens up a heart faster than any key in the world can unlock a door. Open your eyes this cool morning and brighten the world with your handsome smile. Good morning baby!
"The secret of a happy marriage remains a secret." - Henry Youngman
READ ALSO: Top 25 love quotes for him from the heart
Funny love quotes for him
A life that is devoid of humour is boring. Married couples know the joy and special connection that comes with being able to laugh at each other's little jokes. These funny messages are the perfect way of adding some laughter and spice into your marriage. Send him one of these today;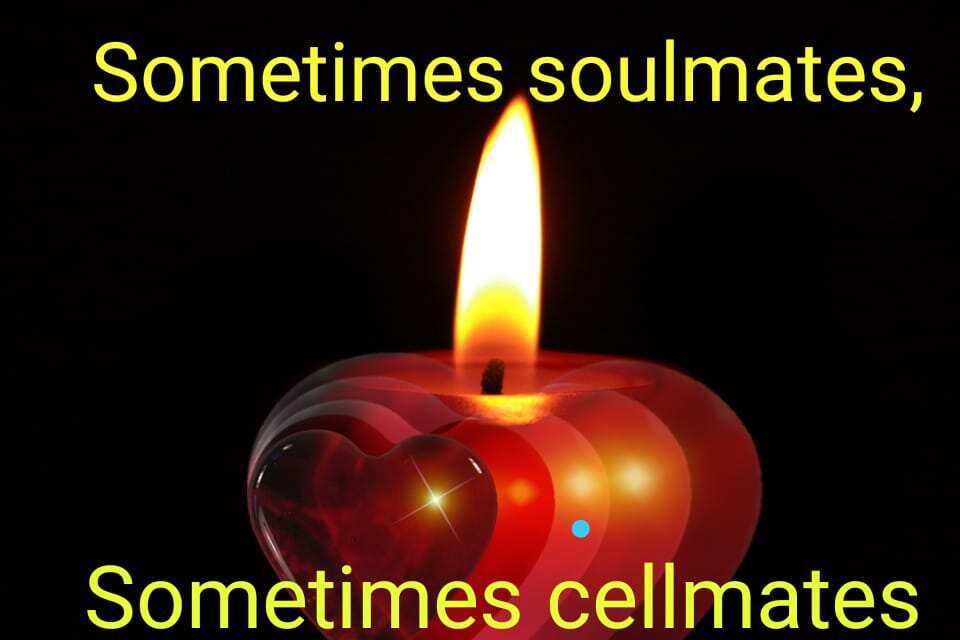 "I love being married. It's so great to find that one special person you want to annoy for the rest of your life." - Rita Rudner
"Marriage is the bond between a person who never remembers anniversaries and another who never forgets them." - Ogden Nash
"Marriage: sometimes soulmates, sometimes cellmates." - Rory Elder
"If you love 'em in the morning with their eyes full of crust; If you love 'em at night with their hair full of rollers, chances are, you're in love." – Miles Davis
"Love is a lot like a backache; It doesn't show up on X-Rays, But you know it's there." – George Burns
"We always hold hands. If I let go, she shops" – Henry Youngman
Short love quotes for him
Sometimes, all it takes is one brief statement to rekindle affection and intimacy. Short messages may have only a few words, but usually, these words are profound and express what the heart truly feels. Check out some fantastic short messages for your beloved spouse;
"Love doesn't make the world go round. Love is what makes the ride worthwhile." - Elizabeth Barrett Browning
"Where there is love, there is life." - Mahatma Gandhi
"Love, in its essence, is spiritual fire." – Seneca
"Lost with you, in you, and without you." - K. Towne, Jr.
"Love is but the discovery of ourselves in others, and the delight in the recognition." - Alexander Smith
"I know I am in love with you because my reality is finally better than my dreams." - Dr. Seuss
"Love is the answer to everything. It's the only reason to do anything." - Ray Bradbury
"The water shines only by the sun. And it is you who are my sun." - Charles de Leusse
Romantic husband love quotes
Marriage thrives on deep friendship and romance. Getting your sexy back and rekindling the passion in your marriage is often as easy as a sending a romantic and affectionate message to your partner. You have no excuse not to, so go ahead and add the spice you need in your union by sending him one of these messages;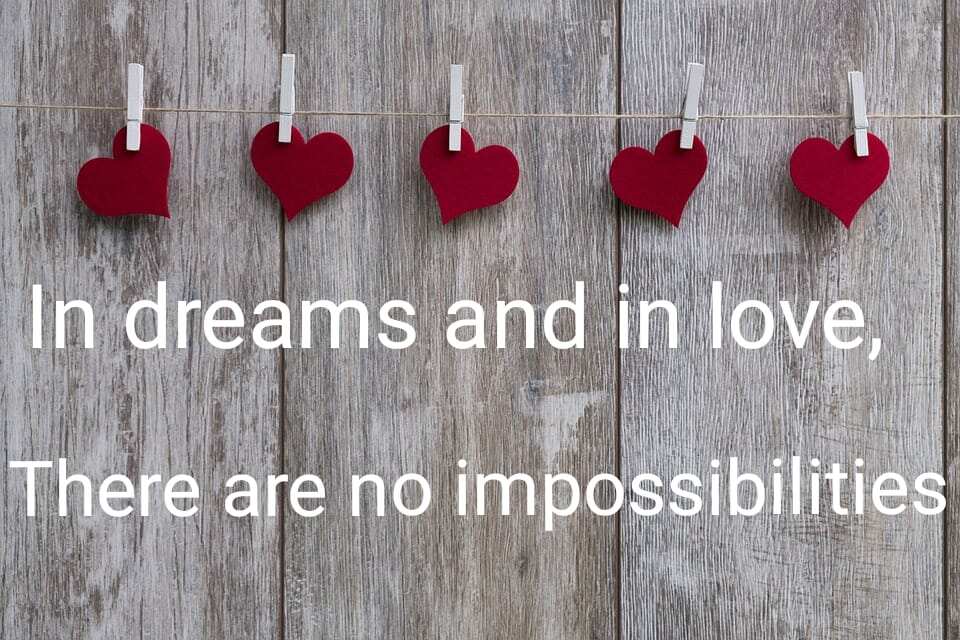 "I wanted to tell you that wherever I am, whatever happens, I'll always think of you, and the time we spent together, as my happiest time. I'd do it all over again, if I had the choice. No regrets." - Boundless by Cynthia Hand
"If I had a flower for every time I thought of you… I could walk through my garden forever." - Alfred Tennyson
"There is my heart, and then there is you, and I'm not sure there is a difference." - A.R. Asher
"A kiss is a lovely trick designed by nature to stop speech when words become superfluous." - Ingrid Bergman
"To love is nothing. To be loved is something. But to love and be loved, that's everything." - T. Tolis
"It was love at first sight, at last sight, at ever and ever sight." - Vladimir Nabokov
"Better than I was, more than I am, and all of this happened by taking your hand." - Tim McGraw
"In dreams and in love, there are no impossibilities." - János Arnay
Cute love quotes for him
Deep affection is beautiful. It is sweet and pretty. Send him a charming message today.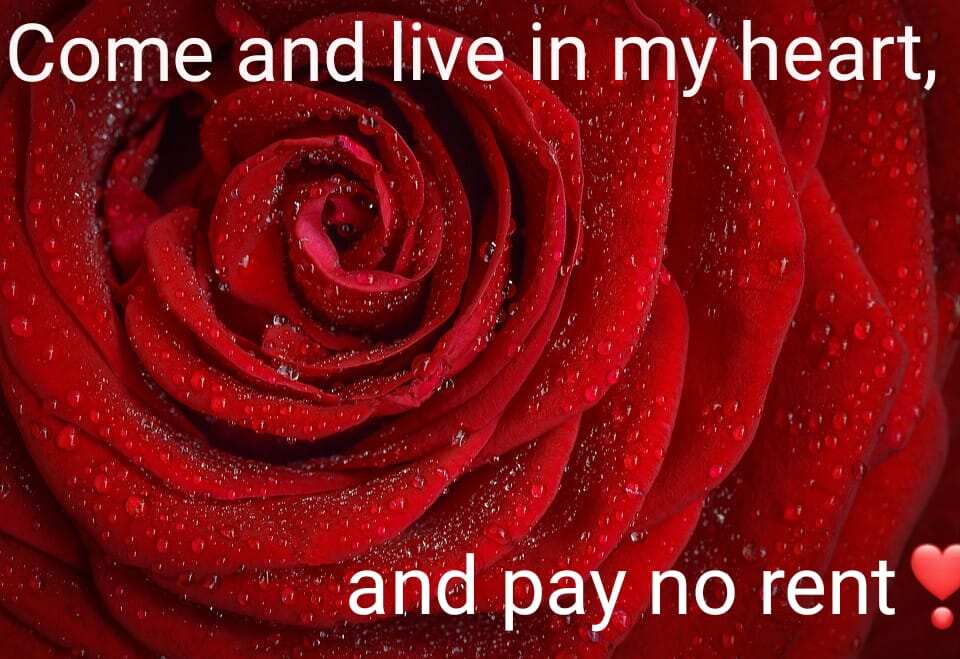 "To the world, you may be one person, but to one person, you are the world." — Theodor Seuss Geisel (Dr. Seuss)
"Come live in my heart and pay no rent." – Samuel Lover
"When I saw you, I fell in love, and you smiled because you knew." - Arrigo Boito, Falstaff
"I love that you are my person and I am yours, that whatever door we come to, we will open it together." - A.R. Asher
"In case you ever foolishly forget: I am never not thinking of you." - Virginia Woolf
"I'm in love with you, and I'm not in the business of denying myself the simple pleasure of saying true things. I'm in love with you, and I know that love is just a shout into the void, and that oblivion is inevitable, and that we're all doomed and that there will come a day when all our labour has been returned to dust, and I know the sun will swallow the only earth we'll ever have, and I am in love with you." - John Green
"To lose balance sometimes for love is part of living a balanced life." - Elizabeth Gilbert
"Loving you never was an option. It was a necessity." – Truth Devour
Biblical husband quotes
Many Christian marriages are founded on Biblical teachings. When God is placed first in a marriage, the couple will enjoy a fruitful union.
"And remember, as it was written, to love another person is to see the face of God." - Victor Huge
"Love is patient, love is kind. It does not envy, it does not boast, it is not proud. It does not dishonour others, it is not self-seeking, it is not easily angered, it keeps no record of wrongs. Love does not delight in evil but rejoices with the truth. It always protects, always trusts, always hopes, always perseveres. Love never fails. But where there are prophecies, they will cease; where there are tongues, they will be stilled; where there is knowledge, it will pass away." - 1 Corinthians 13:4-8
"There is no fear in love. But perfect love drives out fear, because fear has to do with punishment. The one who fears is not made perfect in love. We love because he first loved us." - 1 John 4: 18-19
"But Ruth said, "Do not urge me to leave you or to return from following you. For where you go I will go, and where you lodge, I will lodge. Your people shall be my people, and your God my God. Where you die, I will die, and there will I be buried. May the LORD do so to me and more also if anything but death parts me from you." - Ruth 1:16-17
"Two are better than one, because they have a good return for their labour: If either of them falls down, one can help the other up. But pity anyone who falls and has no one to help them up. Also, if two lie down together, they will keep warm. But how can one keep warm alone?" - Ecclesiastes 4:9
"Let love and faithfulness never leave you; bind them around your neck, write them on the tablet of your heart." - Proverbs 3:3
"And above all these put on love, which binds everything together in perfect harmony." - Colossians 3:14
Best husband quotes for marriage anniversary
Witnessing and experiencing life together every year is a blessing. These carefully selected love my husband quotes are a quick and thoughtful way to remind him of the deep affection you share on your anniversary. As you celebrate your special day today, we hope that you and your husband enjoy many more happy years together!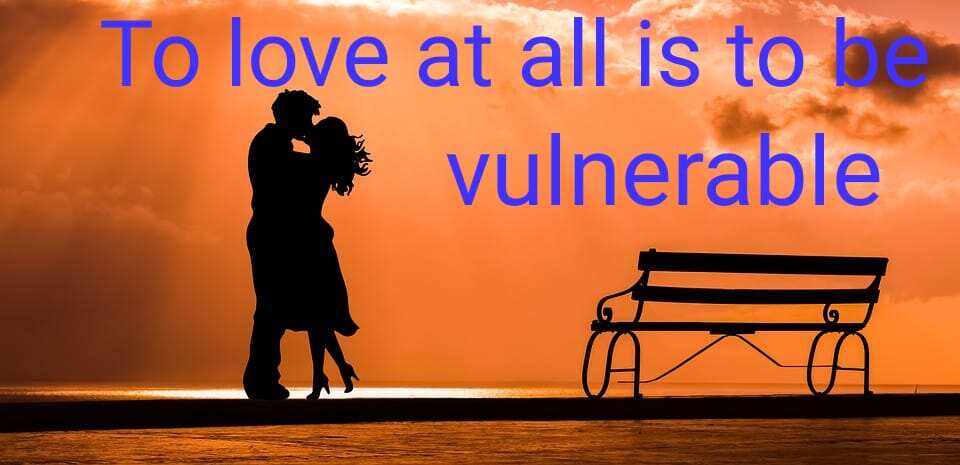 "For the two of us, home isn't a place. It is a person. And we are finally home." - Stephanie Perkins
"Love is when the other person's happiness is more important than your own." – H. Jackson Brown, Jr.
"If my love were an ocean, there would be no more land. If my love were a desert, you would see only sand. If my love were a star–late at night, only light. And if my love could grow wings, I'd be soaring in flight." - Thirteen Reasons Why by Jay Asher
"To love at all is to be vulnerable. Love anything and your heart will be wrung and possibly broken. If you want to make sure of keeping it intact you must give it to no one, not even an animal. Wrap it carefully round with hobbies and little luxuries; avoid all entanglements. Lock it up safe in the casket or coffin of your selfishness. But in that casket, safe, dark, motionless, airless, it will change. It will not be broken; it will become unbreakable, impenetrable, irredeemable. To love is to be vulnerable and I am vulnerable to your love." - C.S. Lewis
"I love you, with no beginning, no end. I love you as you have become an extra necessary organ in my body. I love you as only a girl could love a boy. Without fear. Without expectations. Wanting nothing in return, except that you allow me to keep you here in my heart, that I may always know your strength, your eyes, and your spirit that gave me freedom and let me fly."- Coco J. Ginger
"So it's not gonna be easy. It's going to be really hard; we're gonna have to work at this every day, but I want to do that because I want you. I want all of you, forever, every day. You and me… everyday." - Nicholas Sparks
"Ask me to define my love for you and I'll say it's captured in every beautiful memory of our past, detailed out in vivid visions of our dreams and future plans, but most of all it's right now, in the moment where everything I've ever wanted in my life is standing right in front of me." - Leo Christopher
Motivational and thought-provoking quotes for your husband
Husbands go through many struggles in life as does every human being. These I love my husband quotes remind him that he is cherished. They motivate him to become a better partner. Send him one of these amazing quotes now. It will make his day better.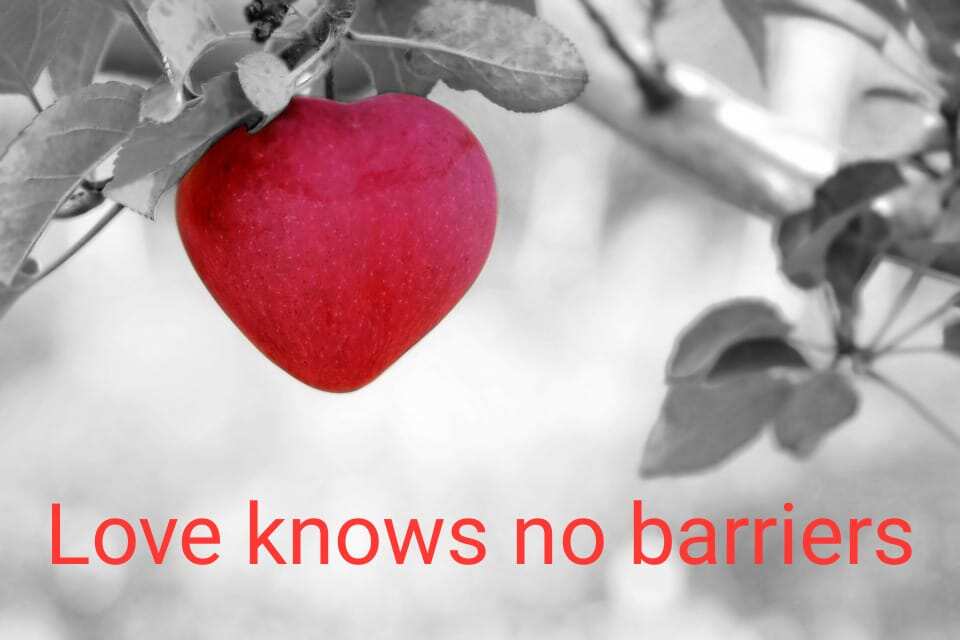 "Love recognizes no barriers. It jumps hurdles, leaps fences, penetrates walls to arrive at its destination full of hope."- Maya Angelou
"Love is that condition in which the happiness of another person is essential to your own." - Robert A. Heinlein
"Love is friendship that has caught fire. It is a quiet understanding, mutual confidence, sharing and forgiving. It is loyalty through good and bad times. It settles for less than perfection and makes allowances for human weaknesses." - Ann Landers
"Love is a force more formidable than any other. It is invisible—it cannot be seen or measured, yet it is powerful enough to transform you in a moment, and offer you more joy than any material possession could."- Barbara de Angelis
"There are two basic motivating forces: fear and love. When we are afraid, we pull back from life. When we are in love, we open to all that life has to offer with passion, excitement, and acceptance." - John Lennon
"I have found the paradox, that if you love until it hurts, there can be no more hurt, only more love." - Mother Teresa
"Love is a promise; love is a souvenir, once given never forgotten, never let it disappear." - John Lennon
Husband quotes and messages of appreciation
Husbands need appreciation in life. They deserve to hear kind words that show gratefulness for all they do for their families. These I love my husband quotes and messages show a deep appreciation to husbands. They motivate them to continue steering the family in the right direction.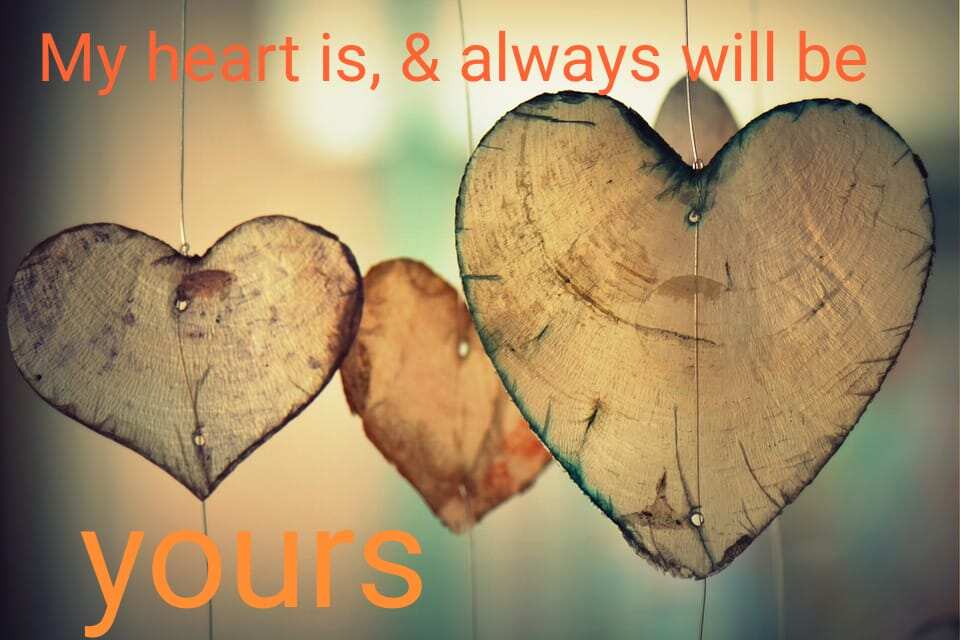 "A simple 'I love you' means more than money." Frank Sinatra
"It was a million tiny little things that, when you added them all up, they meant we were supposed to be together… and I knew it." Tom Hanks, Sleepless In Seattle
I'm having one of those days that make me realize how lost I'd be without you… Just wanted to let you know I don't say it enough, but I want you to know that I love you husband.
God sent you into my life to show me there is love in this world, to bring me all pleasure… you are a gift for me from heaven. I love you husband!
I did right anything in my life it was when I gave my heart to you….thank you for being in my life. To my husband, I appreciate you.
As kings rule gorgeously in palaces and lions rule royally in the forest, your love will forever rule in my heart. We will be together forever but won't depart. I love you, my crown. You are everything to me, my lovely husband.
"My heart is, and always will be, yours." - Sense and Sensibility
Anyone who has found the perfect husband should be grateful each day. They should strive to become better spouses to these extraordinary human beings. Romance, motivation and appreciation can be expressed through amazing husband quotes. If you can say, "my husband is the best," let him know right away by sending him a love message.
READ ALSO:
70 best emotional quotes and sayings
Top 30 motivational scriptures and quotes
Source: Legit.ng