This year, the NBA summer has just been crazy. This was expected as so many high profile NBA players were going to be free agents come the end of the recently concluded season that saw Toronto Raptors win their first chip. The league is in dismay because of the trades going on. To add to the already evident disbelief around the NBA, Russel Westbrook has been traded to the Houston Rockets.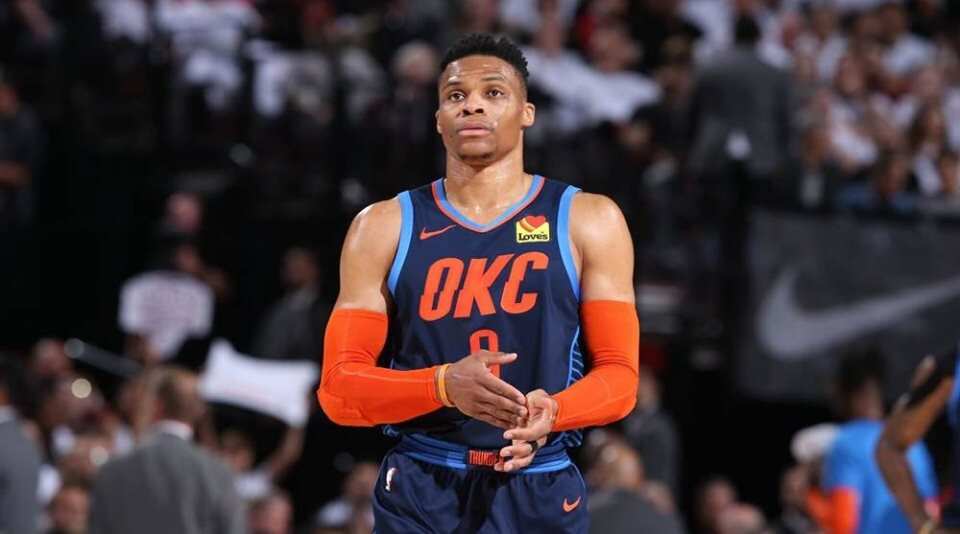 As NBA fans cannot wait for the start of the league because of all the excitement and expectations we have for the next season. The league, and mainly the west, has never been as competitive as it is going to be. If you have no idea of I am talking about, let me get you up to speed.
Russ Westbrook is traded to the Rockets
How did this come to be? This all started when the free market was opened, and we started seeing deals that we never thought possible. We have seen stars pairing up, teams breaking up and some things remain completely the same. Of course, in any trade-off, there are winners and losers.
AD to the Lakers
This actually took longer to happen than we expected. Last season, the Lakers were almost signing AD, but the Pelicans declined their offer. This time around, the New Orleans Pelicans were pleased with what the Lakers offered. The LA Lakers offered Lonzo Ball, Brandon Ingram, Josh Hart and three first-round picks to the Pelicans for Anthony Davis. This now means AD is teaming up with LBJ. Yes, Anthony Davis and Lebron James. By now, there is already so much tension in the league.
KD and Kyrie to Brooklyn Nets
Long before this even happened, there were rumours about a possible Kyrie Irving and Kevin Durant pairing. People were definitely sure that KD would not resign from the Golden State Warriors. Kyrie was hesitant to resign from the Celtics. This led to the two superstars teaming up in Brooklyn Nets. The Nets also acquired Deandre Jordan while losing the services of last season's break out star, D'Angelo Russell to Golden State Warriors.
Kawhi Leonard and Paul George to the LA Clippers
Even before the dust could settle, we heard of a possible Kawhi and PG13 pairing in the Clippers. Kawhi was last season's finals MVP while Paul George was a finalist for the MVP of the regular season and also a finalist for the Defensive Player of the Season Award. This means war. The battle for LA just became harder. These trades leave teams like the Raptors and OKC without the necessary stars to compete.
The league is already shaping up in a certain way. Now we have started hearing people saying that the Lakers will take it all next year, and others saying that it is all going to the Clippers. People believe that the GSW era is over and from all this, people are starting to see how this could be a problem for Houston in the hunt for a championship during the James Harden era.
READ ALSO: James Harden bio: age, height, net worth, stats, who is he dating
Houston, we have a problem, I repeat, we have a problem Houston. The Rockets knew they needed to do something and they needed to do something fast. They had been inactive during the whole free agency. Yes, they have the pairing of James Harden and Chris Paul, but will this be enough to stop the LA teams and a still strong GSW in the west?
News of a possible trade for Russ were all over. It was clear the star was not going to stay in Oklahoma City Thunder. The Miami Heats, the Detroit Pistons, and the Rockets were in talks with OKC for him. The Heats were the clear favourites. Out of nowhere, the Rockets were able to bag him. Daryl Morey surely pulled a bunny from his hat with this trade.
Details of the Russel Westbrook-Chris Paul trade
The Houston Rockets offered Chris Paul, two first-round picks in 2024 and 2026 and first rounds swaps in 2021 and 2025 for Russel Westbrook. Who were the winners of this trade?
Russ posted a picture with this message on his Instagram after the news broke:
I can't even begin to put into words all of the emotions I have right now. It's been one heck of a journey Oklahoma! When I came here, I was 18 years old, bright eyed, and completely unaware of all the amazing things that would soon take place. I grew up in Oklahoma with an amazing bunch of people. The people here are what makes this place so special. From the fans, my coaches, my teammates, the entire Thunder organization, Mr. Bennett, Sam Presti, my friends, and everyone in the entire community. You are all what makes Oklahoma such a beautiful place, and the reason I've loved playing here all of this time. You have supported me through all of the ups and the downs, and stood by me through the good times, and tough times. For that I am eternally grateful to you. I've met so many amazing people who have helped shape me into the man that I am today. I hope I have impacted the Oklahoma community as much as Oklahoma has made an impact on me and my family. I'm leaving Oklahoma with so many friends and so much gratitude. I could never thank you all enough for sticking with me. It's been a dream and a whirlwind. #WHYNOT
Things that might have caused the Russel Westbrook trade
These are some of the factors that played a role to push for this trade.
1. James Harden's desire to reunite with Russ
The Beard and Brodie have known each other as they grew up together in California. The two also played together in OKC for three years. James Harden had this to say about the trade,
"When I left Oklahoma City, I was sad. But then Houston made a home for me. ...And now the opportunity came available to where Russ wasn't happy. Now we're back. And it's going to be a lot of fun this year."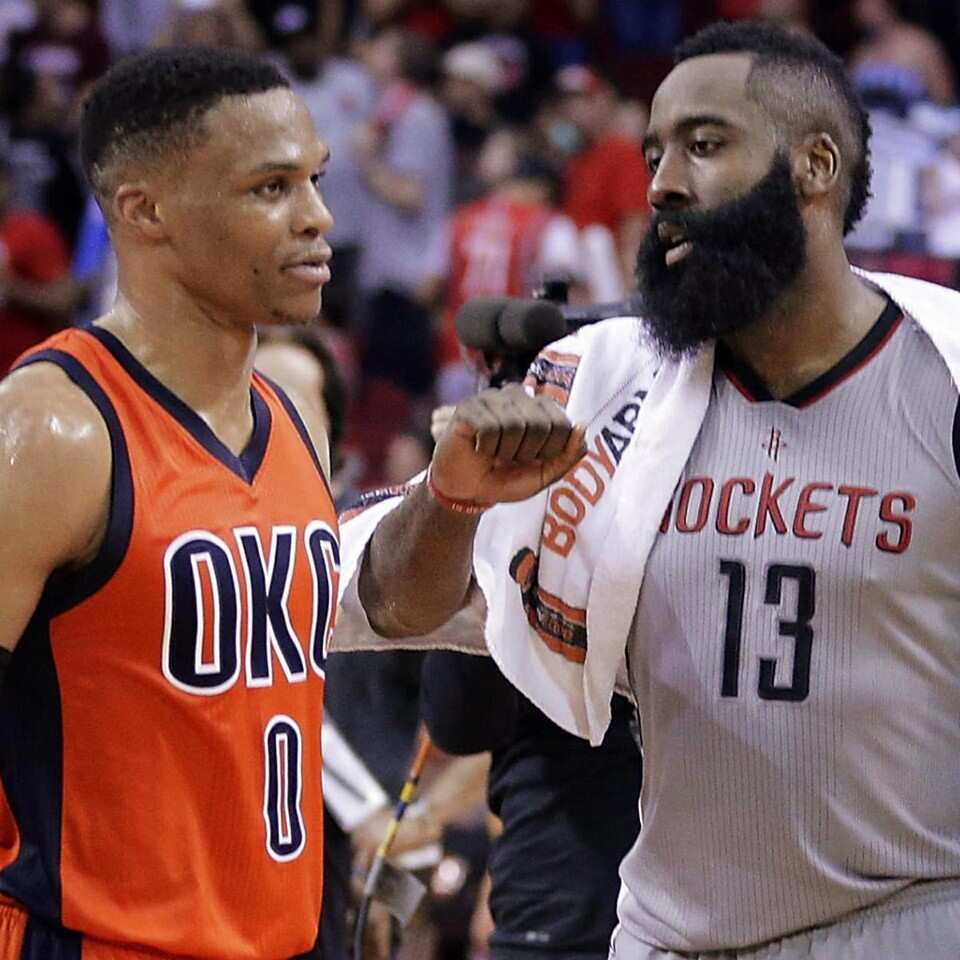 2. The rumoured friction between James Harden and Chris Paul
We all thought they were just rumours, but after that trade, we are not so convinced there were no underlying matters. It was said that there was a time when Chris Paul went to Houston's top office and said it was either him or Harden. Chris Paul also dismissed all the rumours that were going around that he had requested for a trade. We are not sure if any of this was true or not, but what we know is that this was a big factor.
How does getting Russ affect the Houston Rockets?
Will the Rockets really enjoy the benefits of the trade?
The good of the Russ trade
Here are some of the advantages the Rockets will enjoy by signing Westbrook
1. Putting the other team in foul trouble
Harden is the most unguardable player in the NBA at the moment. His trickery when with the ball is unmatched. He goes to the free-throw line more than anybody in the league. Russel Westbrook's style of play which sees him drive to the bucket also leads to him being fouled a lot. By the way the two play, we are sure we will see so many teams getting into foul trouble next season.
2. Relationship between James Harden and Russel Westbrook
These two superstars have known each other for a long time. Apart from knowing each other, they are also friends. This good relationship between the two might just be the one thing the Rockets needed. This is also an added advantage as CP3 and The Beard were not so close, and we all know where that led to.
3. Houston got the better player
Russ is bigger, unstoppable in one on one situations, lethal offensively and more athletic than Chris Paul. As the years have started catching up on Chris Paul, we have seen his numbers drop. He is nothing compared to his former self. Adding Westbrook to the squad will see Houston become title contenders yet again.
The bad of the Russ trade
Well, everything must have cons as well. These are some of the disadvantages of the trade:
1. Injury-prone
This is not because Russel Westbrook is weak or anything but it is because of his contact type of play. He has had surgery on his knee a couple of times. We just hope this does not cause problems for him in the future
2. Turnovers
Both The Beard and Brodie have led the NBA in turnovers in the past five years. This could then mean that with them teaming up, we could see Houston losing the ball a bit more this coming season.
3. Russ is a poor three-point shooter
Mike D'Antoni's system of play consists of a lot of three-point plays. Compared to Chris Paul, Russ is a poor three-point shooter. This may force either the Rockets to change their style of play or Russ to improve his three-point shooting.
4. Ball dominant feature
Both James and Westbrook share this feature. They have the two highest usage percentages in the league. They are both better with the ball than without the ball. What will happen? Who will have to step down and take the role of the helper instead of the main guy? We will have to wait and see how this will turn out.
How is this trade good for Russel Westbrook?
Looking at the Rockets, this is why we think the trade will be good for Russ:
1. He is in a title-contending team
After Paul George leaving OKC, there was no way he was going to lead them to the title on his own. First of all, even making out of the west would have been nearly impossible due to how strong the other teams are.
2. He is in a better shooting team
With the likes of James Harden, Eric Gordon, PJ Tucker, Austin Rivers and Gerald Green, he is in a better shooting team. This will work better for his style of play as when he drives and gives the ball back to these lethal three-point shooters, they are more likely to convert the shots. This also enables both him and Harden to have enough space to operate.
What next for Chris Paul?
OKC has no use for Chris Paul as they are in their rebuilding era and Chris Paul is a veteran point guard. At this time in Chris Paul's career, he needs to be in a team that has a shot at winning the championship. From those reasons, we might see Chris Paul being traded. Rumours are that we could see Chris Paul in a Miami Heats Jersey or even a Lakers one.
That is all we had for you on the Russel Westbrook trade to Houston Rockets. Who do you think won this trade? Can we now say that Houston Rockets are title contenders? How will the two ball-dominant players in this team be able to play together? Leave your views and comments about all this in the comments section below.
READ ALSO: