A selfless friend is a rare gem in the present-day world. Francia Raisa is a young actress who proved to be a loyal and reliable friend when her best friend needed her. Her act of kindness and selflessness makes her one of the most admired Hollywood stars. Her calm and collected demeanour, and the grace with which she carries herself inspire and challenge many people worldwide to be loyal to their friends.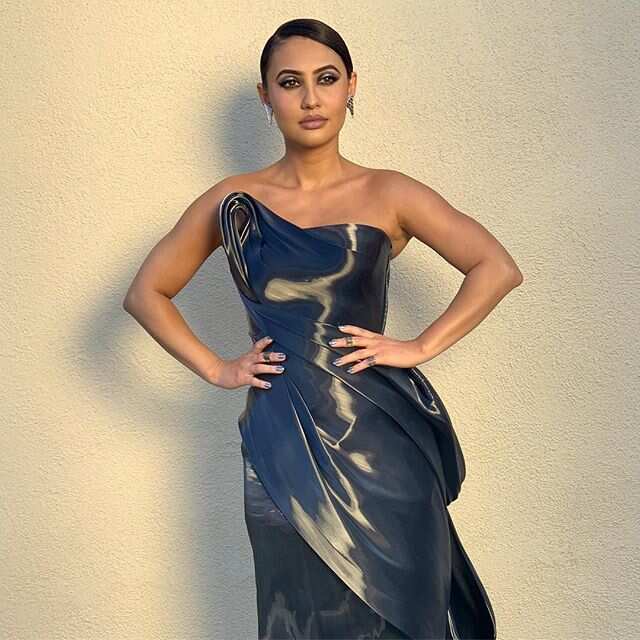 Francia Raisa Almendarez, commonly known in the public eye as Francia Raisa, is a beautiful American actress. She was born on the 26th of July 1988 in Los Angeles, California, United States of America. Today, Francia Raisa age is 30 years. She will be turning 31 years old towards the end of July 2019. Her star sign is Leo, and she comes from a mixed background. Her ethnicity is Honduran- Mexican. Her father, Renán Almendárez Coello, is a radio personality in Los Angeles. He goes by the alias El Cucuy. Her mother's name is Virginia Almendárez.
Profile summary
Name: Francia Raisa Almendárez (commonly known as Francia Raisa)
Date of birth: 26th of July 1988
Place of birth: Los Angeles, California, United States of America
Star sign: Leo
Nationality: American
Ethnicity: Honduran-Mexican
Father: Renán Almendárez Coello (commonly known as El Cucuy)
Mother: Virginia Almendárez
Sisters: Irlanda Almendárez and Italia Almendárez
Best Friend: Selena Gomez
Height: 5 feet 3 inches tall (160 centimetres/ 1.60 metres)
Weight: 52 kilogrammes (114.6 pounds)
Eye colour: Dark brown
Hair colour: Black
Marital status: Single
Alma mater: Bishop Alemany High School, Mission Hills, California
Profession: Actress, model, dancer
Francia Raisa childhood and education
Raisa was raised by both her parents in Los Angeles, California. She has two sisters, Irlanda Almendárez and Italia Almendárez. Her first name, Francia, is Italian for France. In the same fashion, Irlanda is Ireland in Italian and Italia is the Italian word for Italy. Her mother, Virginia Almendárez has Mexican roots while her father, Renán, has roots in Honduras. Renán adopted the name El Cucuy not very long after Francia's birth. He is a famous radio personality and a top Latino DJ in Los Angeles. Francia and her sisters, therefore, grew up in a house with a celebrity father. She is fluent in both Spanish and English.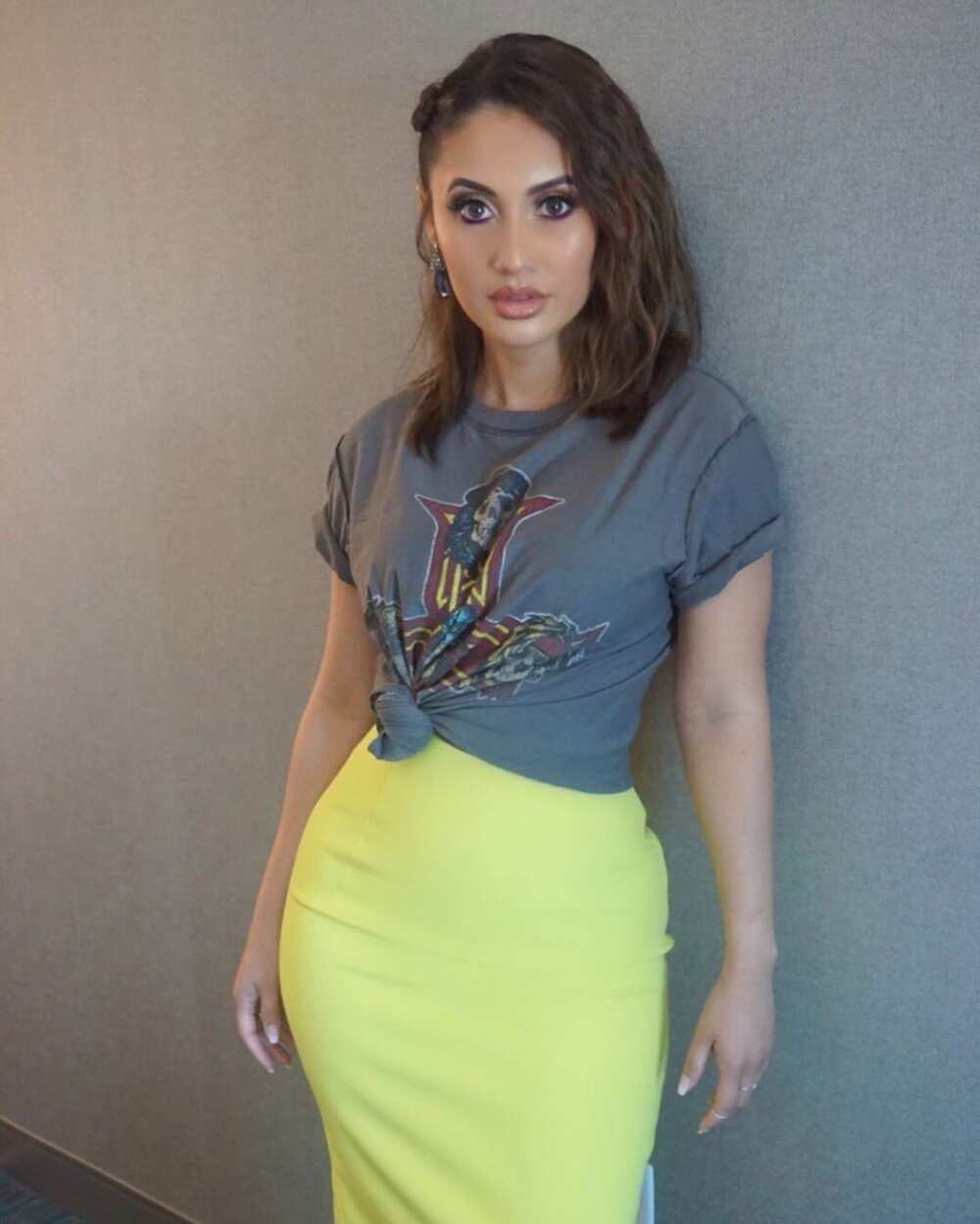 When she was five years old, Francia was enrolled for dance lessons by her parents. The classes were not limited to one style of dance. Instead, they included all dance styles ranging from acrobatics to tap-dancing, jazz, Polynesian and hip-hop. She also took classes in athletic hobbies such as karate and ice-skating. During her last year of junior high school, the young lady also took classes in modelling and acting.
For her high school education, Francia attended Bishop Alemany High School, Mission Hills, California. She was part of the cheerleading team in the school. While she was still in school, she attracted the attention of people in the modelling industry. She became a model for both national and print commercials. She featured in commercials for companies such as JCPenney and Walmart. Before being recognised as a model and actor, she was a dancer.
Francia Raisa got her first lead role in a movie during her final year of high school. Even after scoring her lead role at a young age, Raisa did not give up dancing. She took weekly dance classes at an advanced level. Her classes were in a Hollywood-based dance studio.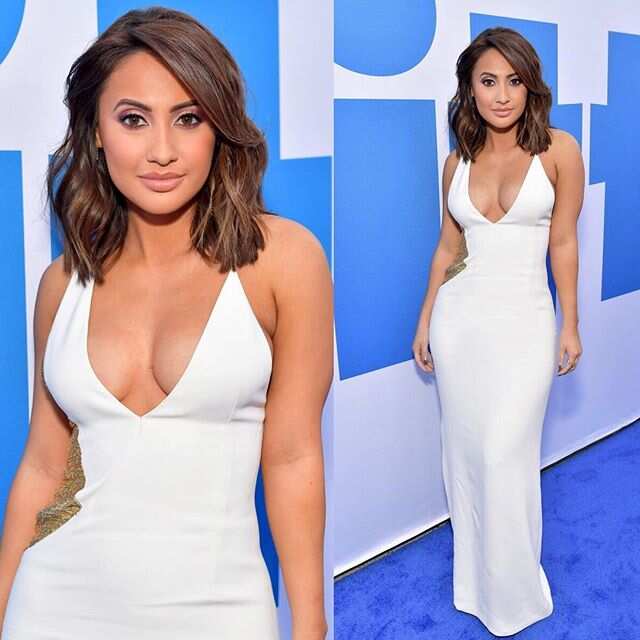 Francia Raisa height and weight
Francia is an attractive young woman. She is 5 feet 3 inches tall (160 centimetres/ 1.60 metres) and weighs about 52 kilograms (114.6 pounds.) The actress has dark brown eyes and black hair. She wears bra size 32C and finds a perfect fit in size 7 and 6 for shoes and dresses, respectively. Her chest measures 35 inches.
READ ALSO: Alyson Hannigan bio: age, height, is she married?
Francia Raisa movies and TV shows
Francia started her career at a young age. She started as a model for both print advertisements and commercials. Afterwards, she kick-started her career as an actress. She has since featured in many films and television shows.
Movies
Francia Raisa has, over the years, executed her roles in films with passion and prowess. She has featured in several films so far. These are:
Bring It On: All or Nothing — In this 2006 film, she starred as Leti.
Fired Up! — This film was released in 2009, and the actress portrayed the character of Marly.
Bulletface — In this 2010 movie, she starred as Maria.
Chastity Bites — The movie was released in 2013, and Raisa acted as Katharine.
Beyond Paradise — In 2018, the actress starred as Shahrzad.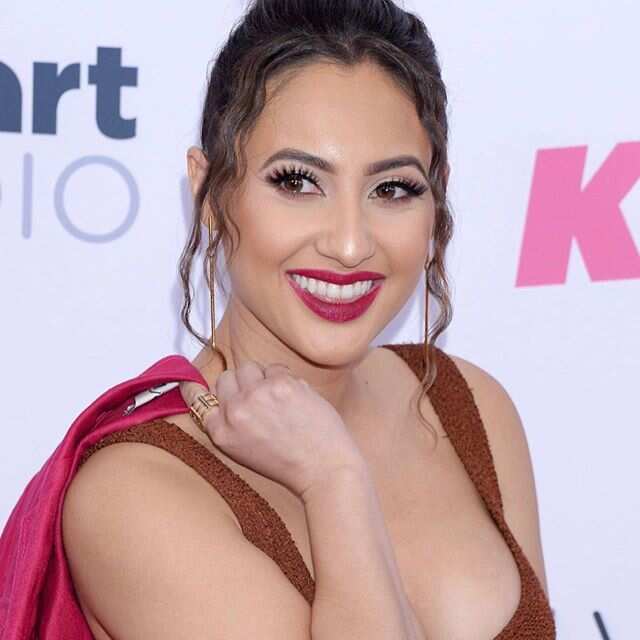 Television shows
Francia Raisa has featured in numerous television shows since 2005. Which shows has she been part of so far? Find out now!
In 2005, she appeared in the episode, "The Prisoner" in the show, Over There. She acted as Sawa.
In 2007, she was Isabel Lopez in the television film, Shredderman Rules.
The following year she was in The Cutting Edge: Chasing the Dream, a television film, as Alexandra "Alex" Delgado.
Between 2008 and 2013, she held the leading role as Adrian Lee in The Secret Life of the American Teenager.
In 2009, she was Olivia Moreno / Olivia Morales in the episode, "Jailbait," in the show, In Plain Sight.
Raisa acted as Alexandra "Alex" Delgado in the 2010 television film, The Cutting Edge: Fire and Ice.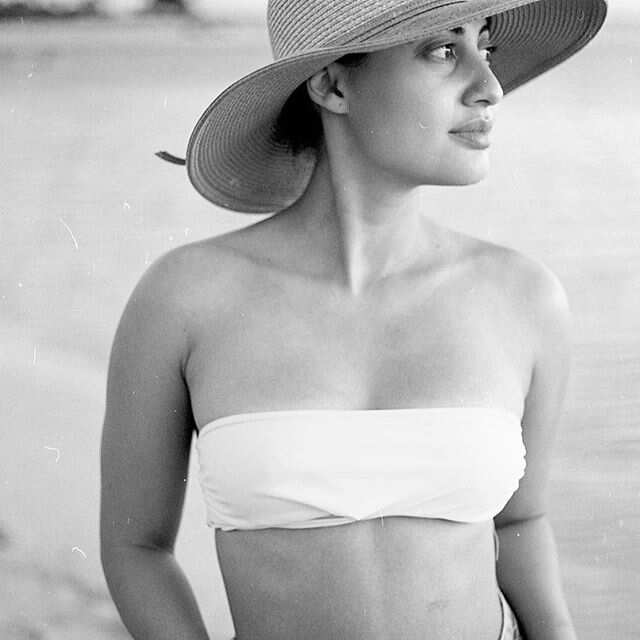 In 2013, the actress featured in five shows. She was the character Grace in the television film, Company Town. She also appeared as herself in Massholes, in the episode, "Catfish and Coldcuts." In The Mindy Project, she was Katie in the episode, "Frat Party." Additionally, she was Penny in the television films, A Snow Globe Christmas, and Christmas Bounty. She acted as Torri Bell in the latter.
2016 saw the gifted actress appearing in two shows. She was Gretchen in The Wrong Car, and Rennae in Hit the Floor. She appeared in two episodes of the latter.
In 2017, Raisa held roles in three shows. She featured in two episodes, "Chapter VI" and "Chapter X," in Dear White People. She played the character of Vanessa. She also starred as Sam in Tiny House of Terror, and as Izzy Flores in Once Upon a Date.
In 2018, she played the character of Ana in the episode, "Don't You Be My Neighbor" in Black-ish. She also featured in the television film, Life-Size 2, as Grace Manning. From 2018 to date, she has been holding the leading role of Ana Torres in Grown-ish. Kenya Barris is the executive producer of Grown-ish.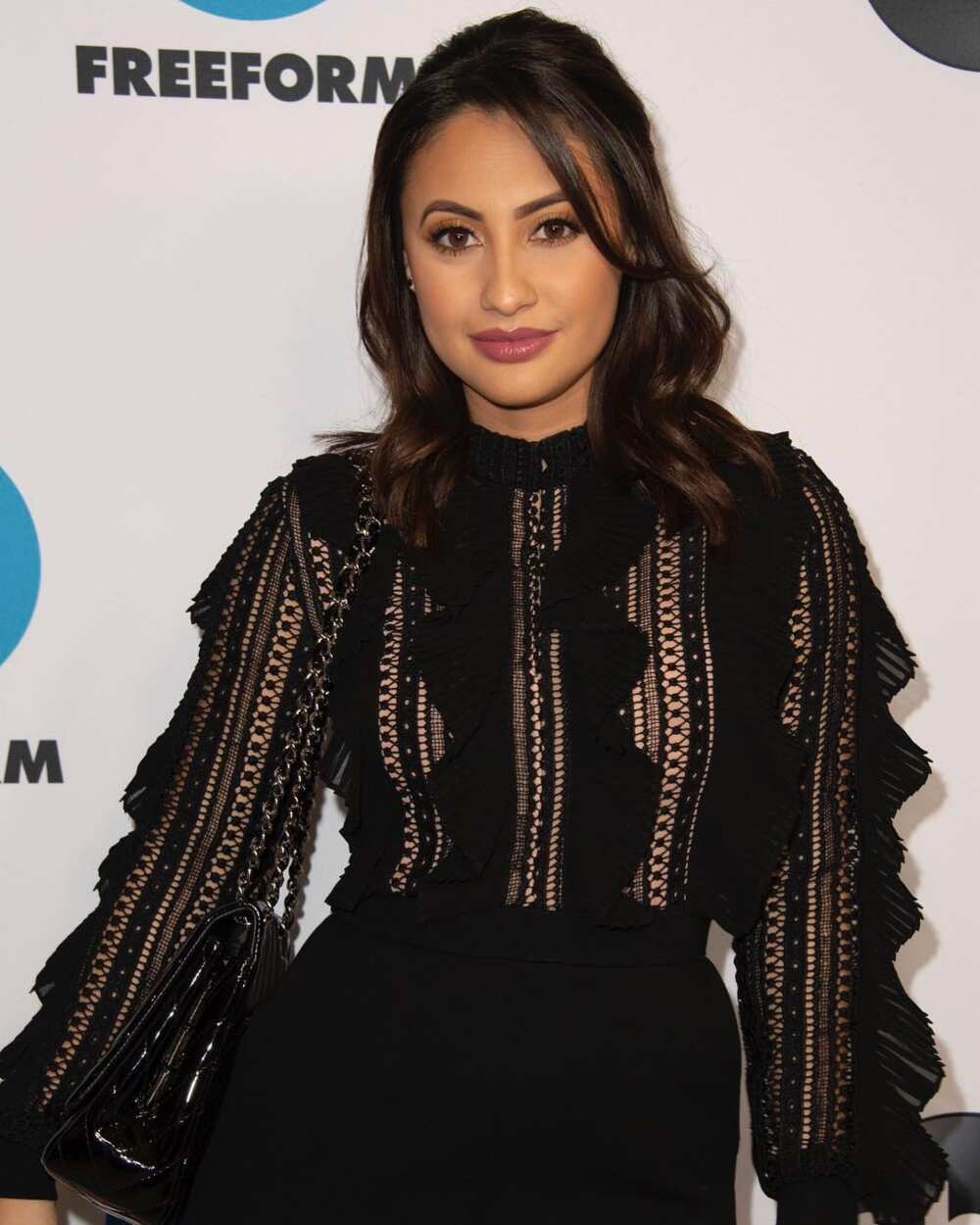 Appearances as herself
In addition to character roles in different movies and television shows, Raisa has appeared in series, videos, award shows and television specials as herself. These appearances include:
In 2008, she made an appearance in the series, Good Day L.A. and featured in the short documentary, Making of the Cutting Edge 3: Chasing the Dream.
She appeared as herself in the series, Kathy Griffin: My Life on the D-List, in 2009. She also made an appearance on Good Morning America, The Tyra Banks Show and Straight from the Horse's Mouth.
In 2010, she was a guest on Piper's QUICK Picks and Piper's Picks TV.
In 2011, she appeared in the series, American Latino TV.
She was a panellist in the 2012 series, Hollywood Uncensored with Sam Rubin.
In 2013, she featured in the television series, WWE Raw.
She was a guest judge on the series, Halloween Wars, in 2014.
In 2017, she was guest on the television series, Today.
In 2018, she appeared in the television series, Entertainment Tonight Canada, and in the television special, Harry. She was also the presenter during the 10th Annual Shorty Awards. She also appeared in the series, Steve.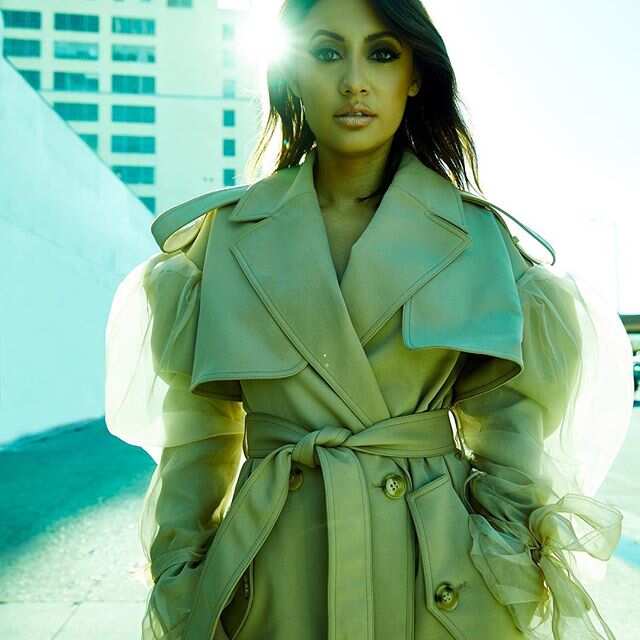 Music video appearances
Raisa featured in the song, So Big, by British Virgin Islands singer, Iyaz. The single was released on the 10th of September 2010 in the United Kingdom. In 2015, the actress featured alongside Hoodie Allen in MAX's song, Gibberish. She also starred as Tamy in the video of Lil' Romeo's song, My Girlfriend.
Other career interests and passions
Raisa is actively involved in the creation of awareness on important issues that affect society. These include domestic violence, hunger, female empowerment and sex trafficking. One of the organisations she supports is Unlikely Heroes. The organisation helps in freeing children who have been captured for sex slavery. For her 29th birthday, the actress requested her family and friends to donate to the organisation. The proceeds were used to rescue five children from sex slavery.
Francia Raisa net worth
The actress and model is yet to discuss her net worth in public. Nonetheless, she is an accomplished actress and model who has earned a fortune throughout her career. Her estimated net worth is $3 million.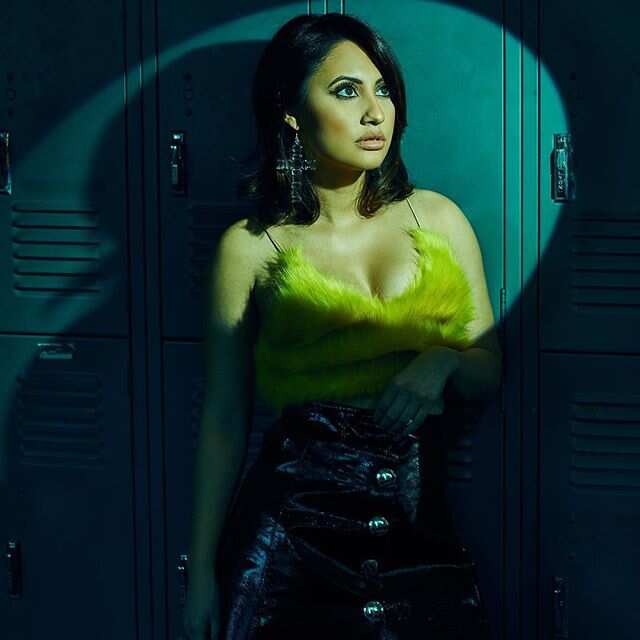 Nominations and awards
For her acting roles, Raisa has received several nominations and awards. These are the following:
2009 nominee to the ALMA Awards for Outstanding Actress in a Drama Series for her role in The Secret Life of the American Teenager.
2011 nominee to the ALMA Awards for the award of Outstanding Actress in a Drama Television Series for her role in The Secret Life of the American Teenager.
2012 nominee to the Imagen Foundation Awards for Best Young Actress – Television for her role in The Secret Life of the American Teenager.
2012 winner of the Rising Star Award during the LA Femme International Film Festival.
2012 nominee to the Teen Choice Awards for her role in The Secret Life of the American Teenager. The nomination was for the Choice TV: Female Scene Stealer award.
2016 nominee to the Imagen Foundation Awards for Best Actress - Feature Film for her role in Beyond Paradise.
2018 nominee to the Imagen Foundation Awards for Best Supporting Actress – Television for her role in Grown-ish.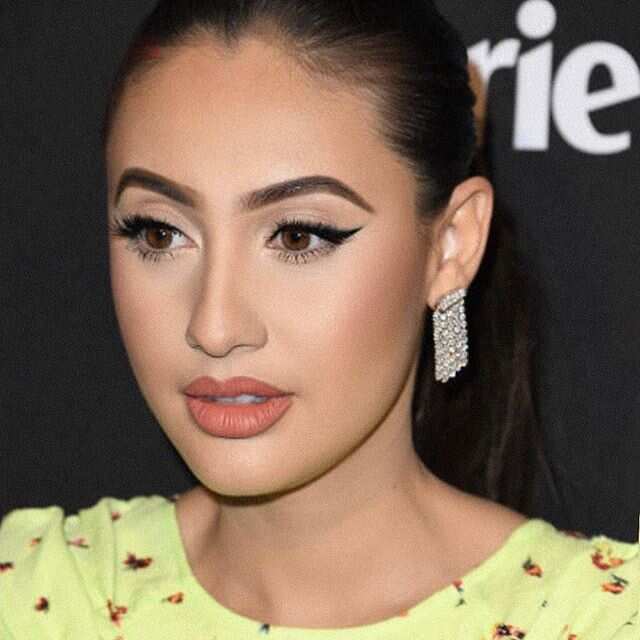 Romantic relationships
Raisa is yet to get married. In the past, she was in a relationship with Shane Sparks, a hip-hop choreographer. The relationship started in 2006. After a three year relationship, the couple broke up in 2009. The actress then became the girlfriend of rapper Romeo Miller. Their relationship began in September 2010 and lasted for about two years. In August 2012, she broke up with the rapper.
There were rumours that Raisa was engaged to fellow actor Hosea Chanchez. Neither she nor the actor confirmed nor disputed the allegations. The engagement is said to have been called off after a few months. Since then, the actress has kept her love life under wraps. She is yet to disclose whether she is single or in a relationship in 2019.
Friendship with Selena Gomez
Raisa is Selena Gomez best friend. The two have been close friends since 2008. Selena, a renowned musician and actress, had Lupus. It is an autoimmune condition. The singer has openly discussed her health condition. In 2015 and 2016, Selena exited the public eye to get treatment for the disease. Part of the treatment was chemotherapy. Unfortunately, the disease caused the failure of one of her kidneys. Raisa did the selfless act of donating one kidney to the singer.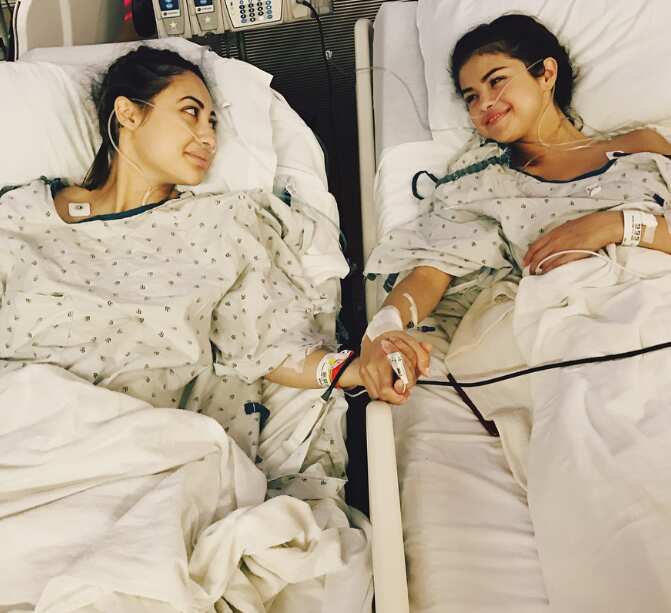 The two best friends underwent surgery together in May 2017. The procedures were done quietly and only became news months later when she and Selena opened up about it. The procedure saved Selena's life, but the recovery period after the surgeries was rough for both of them. Selena Gomez and Francia Raisa friendship has since grown stronger. The two share a deep bond, and Raisa has been supporting her friend in her recovery process. After news of the kidney donation broke out, many people praised and lauded the actress for being a loyal and selfless friend.
Presence on social media
Raisa is active on various social media platforms. Francia Raisa Instagram account has over 1.1m followers. Her Twitter account has over 215k followers, while her Facebook page has over 110k followers. She uses her social media accounts to connect with her fans who are spread out across the world. She often updates them about any new and significant developments in her career. Sometimes, she posts pictures of herself together with her friends.
Francia Raisa is a gorgeous actress and model who is best known for her role as Ana Torres in Grown-ish that has been airing since 2018. Many people also adore her for donating one of her kidneys to her best friend, singer Selena Gomez. The actress continues to wow people across the world due to her selflessness and loyalty to her best friend. In the future, her fans can anticipate to see her in new movies and television shows.
READ ALSO: