The talented rapper Kida Kudz has just released his most anticipated single which people are already talking about. The new hit track by Kida Kudz - Moonwalk has a music video that will lift your spirit and give you energy for the day.
Kida Kudz made headlines with his debut release for the year 'Jiggy Bop' and has not slowed down since then. This time, his second release of the year comes with a sparkling new vibe and an exciting music video that made it go viral shortly after its release.
Kida Kudz - Moonwalk description
Release date: 10th July 2019
Format: mp3, video
Genre: Afropop
Length: 3 minutes 21 seconds
Videography: Visionnaire Pictures
Label: Disturbing London Records
Producer: Mikey (Son of Sonix)
There are many reasons to love the musician's performance in the new track, one of them being the energy it gives its listeners. His latest release is nothing but a teasing and playful jam that will take you to a different wavelength. In the Kida Kudz - Moonwalk video song, the UK based Nigerian-born rapper thrills with his Michael Jackson's signature dance. He also pulls off an impressive moonwalk at the end that makes it even more exciting to watch.
People will be wondering how the rapper managed to meet the demands of his audience just a few days after releasing his first single song of the year. It is difficult to doubt his talent, and it is this kind of creativity that we all need to get moving on a dull day.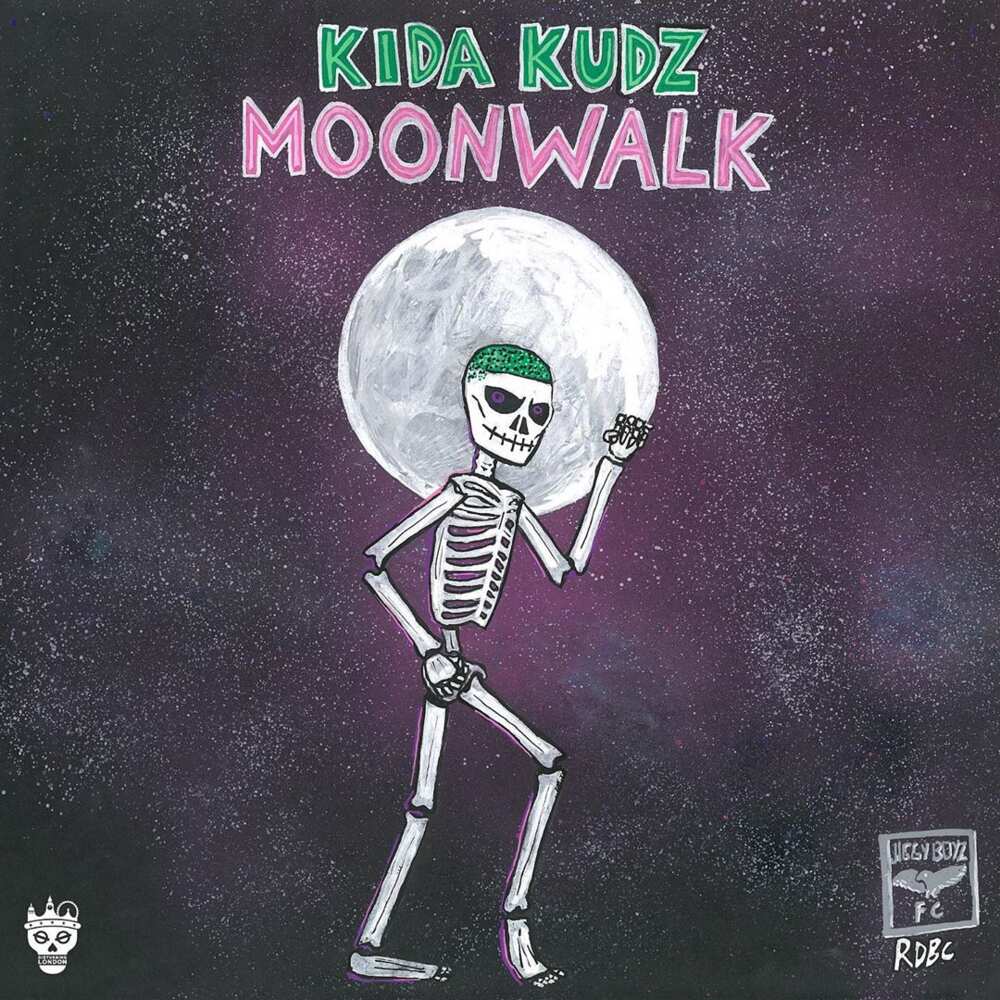 Kida Kudz - Moonwalk reviews and comments
The song has attracted a good number of reactions from fans across the globe. Here are some of the comments on YouTube:
The videography is next level una. — @D Camz
Every tune he releases is a banger. — @Ishon O'Connor
My g good song keep up the work. — @Lisa Bell
READ ALSO: Niniola - Boda Sodiq: video, lyrics, reactions
This guy doesn't get enough views as he should. — @Ricardo Erblon
Nice e eeeeeeèèeeeeeeeeeèeeeeeeeee. — @storm ali slayer yt best
If this song doesn't blow, then the industry is fixed! Beat drop is so nasty. — @Maximum
This is fire. — @ Taco Dicc
Tune is harrddddd. — @ Kyy Vlogs
Thought it was j hus for a second. — @JawZz
Kida Kudz - Moonwalk song download
Use the sources below to download the song:
If you have probably have not seen the best of the rapper, then this is the right moment to enjoy his work. The new video song, Kida Kudz – Moonwalk, is what you need to discover how gifted the musician is. What do you think about the jam? Can you compare it with his previous tracks?
READ ALSO: Fameye – Mati: audio, lyrics, reactions