Are you one of those people who get tired of smelly insects and are wondering how to get rid of stink bugs? These crawling insects can be a nuisance and can even make your home have an unpleasant smell.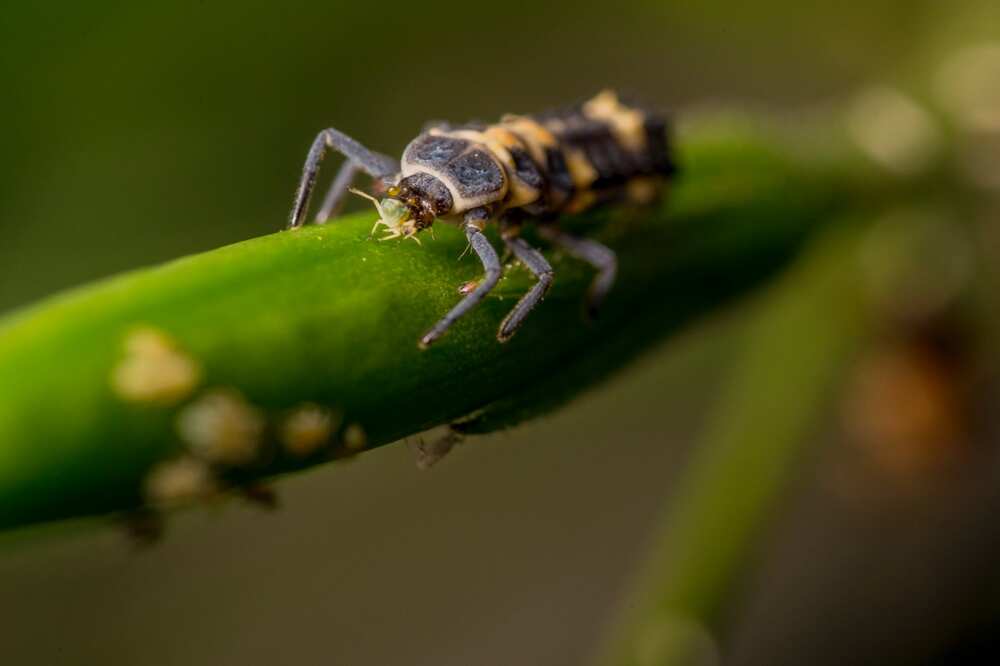 Having stink bugs in your home can be frustrating and deny you the comfort you need to enjoy a good life. The fact that you cannot relax in your own house because stink bugs keep releasing their stench is very annoying. Here are some of the best solutions to your problems.
How to get rid of stink bugs and prevent their appearance
Having stink bugs in your house is displeasing. Fortunately, there is a good number of easy to follow tricks that work to get rid of them. Check out the suggestions below to restore things back to normal. The good news is that stink bugs are herbivores and will not bite a person unless provoked. They tend to release the stench as a protective mechanism. Here are a few ways through which you can keep them at bay.
Even before you get to removing the bugs from your home, the first thing you ought to learn is how to protect your home from these insect intrusions. If you are successful in making the insects stay away from your house, then you do not have to worry about them completely. To prevent them, consider the following points: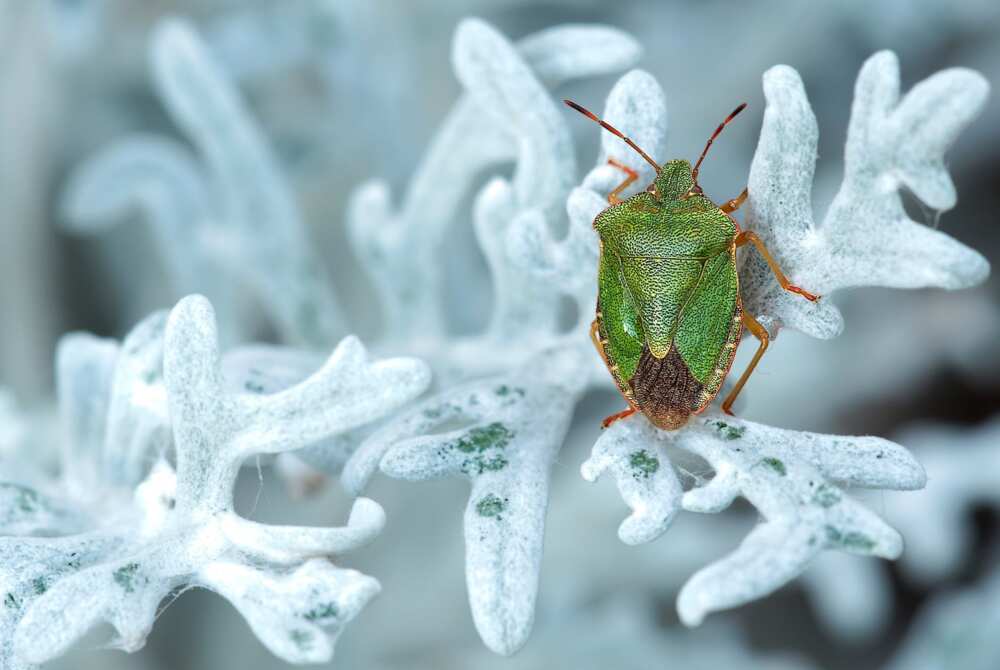 Make use of wire mesh screening.
Consider sealing all entry points using caulk.
You should make a point of wiping your windowsills regularly without forgetting the doorways. Utilize scented dryer sheets whenever necessary.
Make it a habit to keep weeding your garden to eliminate any bushes where the insects could hide or forage.
Kill the bugs outside as a way of discouraging others from getting in.
You should plant wildflowers as a way of attracting other types of insects, wasps to be precise. The wasps will chase the stink bugs away.
The above techniques will ensure that there are no loopholes through which the insects can creep in and become a menace in your home. It is better to keep them away rather than deal with them.
How do you get rid of stink bugs? Top methods
In case you have tried your best to keep the smelly beetles away, as they are often called, then you should consider these points:
1. Release the bugs
Make sure that you never agitate the insects while they are still inside your house. Make use of plastic bottles or plastic paper bags to scoop them up and throw them outside. The bottle option is better since it allows you to quickly trap the beetle inside the bottle just in case the insect panics and releases its odour unexpectedly. It is the easiest and most harmless way of getting rid of the bugs. Avoid swatting them at all costs.
READ ALSO: How to keep mice away: best tips and remedies
2. Make use of stink bug traps
Use easily available components in your house to get rid of the numerous stink bugs in your home. Consider the following methods:
Making use of a razor blade, cut the top side of a plastic bottle. You need to cut it in measurements that are approximately 1/3 of the bottle's size. Put the bottle's top aside, and make use of it later.
Wrapping its bottom, make use of a black electrical tape.
Place a LED light at the bottle's bottom.
Your bottle top, the one from before, can then be placed in the bottle facing upside-down. This will then create a funnel.
You will note that the bottle's sides are slippery, which means that the stink bugs would not make it climbing out. Place strips of masking tapes on the bottle's outside. The bugs then climb to the sides and fall through the funnel. The moment they are in, it is impossible for them to climb out.
Using a long item, switch the LED light on.
Let the trap burn out overnight. This LED light attracts stinking bugs. When morning comes, you will then have them disposed.
3. Use insecticides
Have you heard about stink bug spray? Using sprays may not be the best remedy. They are not safe for the household because of the chemicals they contain, moreover, they may be shaken off, and their effect wears off, especially when dealing with bigger bugs. If possible, stick to natural methods of removing the stinking bugs.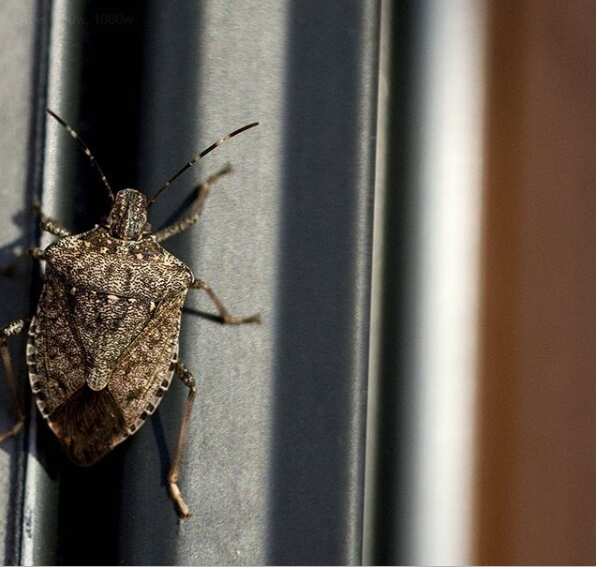 4. Use garlic spray
Just like stink bug traps, this is a natural way of getting rid of the bugs. You should have 4 teaspoons of smashed garlic, a spray bottle and some water. mix garlic and water to make your spray, which you then can spray on the clothing around the house to serve as an insect repellent. Alternatively, chop the garlic into small sizes and leave them on entry points that the insects use to get into your house.
5. Vacuum your house
It is sometimes the simplest and best way to get rid of stinking bugs. Just in case you are wondering, 'How do you get rid of stink bugs?' then this is one of the easiest ways. Make sure you use a bagged vacuum cleaner if you do not want the stench to linger for days on end. Once you use a vacuum, the insects instantly get threatened and are bound to release their smell. The bag will help contain the smell.
6. Use soapy water spray
There are numerous easy ways on how to get rid of stink bugs in house. You do not have to worry yourself overthinking when you can go for a remedy that works fast. Use 3/4 of detergent and mix it with some water in a spray bottle and then spray it around. The soapy water is effective since it breaks the exterior cover of the bugs and leaves them dehydrated. This means that anyone can go for this option. It is a safe and effective method that does not require much as the ingredients are readily available.
7. Use hair spray
Have you considered how to keep stink bugs away with little effort? Hairspray can paralyze them and allow you to pick them and put them in soapy water. Alternatively, you can throw them in the toilet and flush them.
8. Neem oil spray
Being a natural insecticide means that it works on most, if not all insects. It is an effective and natural way of dealing with the bugs. Neem disrupts their digestion, which means that the insect starves and will not be able to lay eggs. You can then apply neem in areas that you have noticed the bugs accumulate.
With all these methods to try, you now know how to get rid of stink bugs. It does not have to be a complicated technique.
DISCLAIMER: This article is intended for general informational purposes only and does not address individual circumstances. It is not a substitute for professional advice or help and should not be relied on to make decisions of any kind. Any action you take upon the information presented in this article is strictly at your own risk and responsibility!
READ ALSO: