Have you ever listened to a song and thought to yourself that the only problem is that it comes to an end? Well, this is exactly what you will feel when you listen to the latest banger by Dj Maphorisa x Kabza De Small- Koko featuring Mhaw Keys. The tune Koko is soft and soothing. It is one of the excellent ways of showcasing African talent and diversity.
When excellent talents come together, then you can expect nothing short of the best. Even if you are not a house genre lover, you will still enjoy this song. It comes out with an old school soul vibe that is both soothing and exciting. Even without planning it, you will get yourself moving to the beats.
Dj Maphorisa x Kabza De Small- Koko description
Released: 5th July 2019
Genre: House music
Length: 3:16 minutes
Format: Audio and video
When a tune as hot as this one hits the airwaves, then there is no turning back. When expert record producers decide to work together and feature an artist in their work, only good things are expected. One such instance is this massive track that is still gaining momentum since its release early in July 2019.
READ ALSO: Shatta Wale - Anonymous Man: audio, reactions
Dj Maphorisa x Kabza De Small- Koko reviews and reactions
This massive tune is already attracting a lot of attention than would be assumed. The number has been appreciated far and wide with a good number of fans and followers acknowledging the work done as one of the finest. Checkout the following sampled views from YouTube before you decide to include it in your favourites.
Tholakele Zwane: The only problem about this song is that it ends
Nandii Gumbi: caution: you'll find yourself moving , even when you really don't want to song hits the soul !!
Maria Sebitlo: Kabza Piano King!!! you've changed SA music industry completely,big ups my Son
Mouzinho Junior: Mozambique Approved.Our culture (our tradition), our instruments, Africa stand up.
Mpho Gift: Ke dumela le badimo ba tsikinya ditlhogo koba letseng...bokone approves
Simon Slane: Soweto approves. Even know I can't really hear what he is saying
zARAH G: Kabza & Dj Maphorisa amapiona went to tertiary , I swear LOL
taelo nelson: Yohhhh!!!....My Jam of the Year...This is Fire..X-Bass.. Music Video Proudly South African...it's a Jam
njabulo marule: How coincidentental that i played this song on my way home in the car
Zone into South African House: Approvals from Zone into SA House:1. Title: KING OF PRODUCERS Current Holder: DJ MAPHORISA Superpower: The most versatile, creative and authentic producer with a killer power of the african drum 2. Title: KING OF PIANO Current Holder: KABZA DE SMALL Superpower: A creative, authentic and skillful producer with a killer power of the african piano 3. Exception: VIGRO DEEP on the way!!!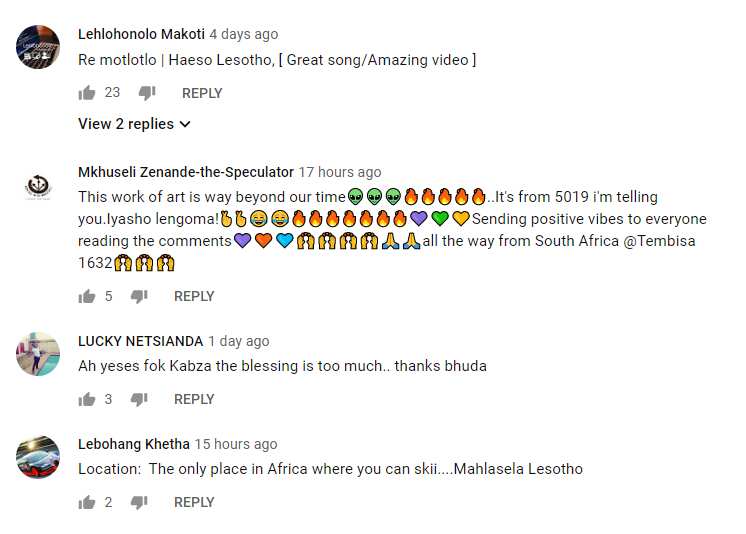 All can agree that the work done on the Koko tune is definitely one with futurist prospects. Excellence at its best!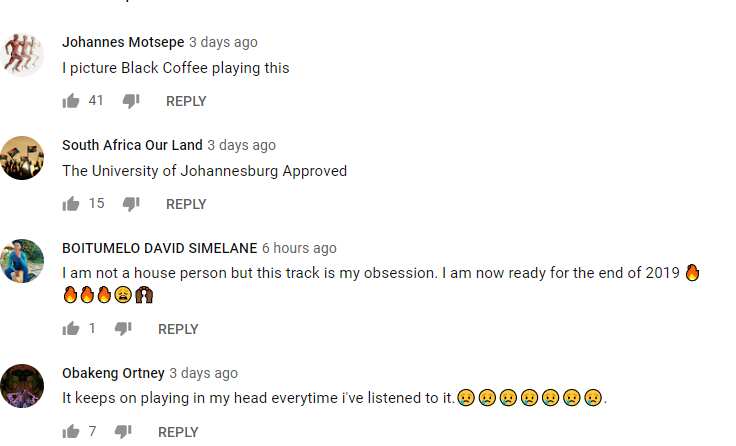 It is difficult not to approve a track that is as addictive and on point as this one!
The latest tune by Dj Maphorisa x Kabza De Small- Koko is available and easily accessible. You can get it by downloading the audio version, or even watch the video from YouTube. No matter what your preference is, you can be sure that this is an excellent choice.
READ ALSO: