The Ghanaian star continues to impress us with his productivity. Shatta Wale - Anonymous Man is a new record by the singer. It can be confidently named an etalon of the dancehall music. This track leaves no doubts about who is the true King of African Dancehall.
It is reassuring to see that, in the case of this musician, the quantity does not influence the quality. His songs continue to be of the highest grade, even though the artist releases them impressively frequently.
Shatta Wale - Anonymous Man song description
Released: July 6, 2019
Format: mp3
Genre: Dancehall
Length: 2:30 min
Label: Shatta Movement Empire
Producer(s): Smokey Beatz
This track has everything a good banger needs. It has a memorable tune that you will be humming all day after listening to this song. The beats make you want to dance, and the deep lyrics make you want to sing along. It is impossible to resist this record, and you do not need to. Just listen to and enjoy this high-quality record.
Shatta Wale - Anonymous Man reviews and comments
The quality of the track does not leave anyone unaffected. The fans are ecstatic about this song. Everyone praises its quality and points out the remarkable productivity of the artist. Here is what YouTube users say about the record:
Anonymous Man is a real dancehall. — @Fabrus Lanky
Another great song by the African dancehall king. — @Turkson Turkson
Wale do you sleep at all? — @Kwame Konadu
READ ALSO: Shatta Wale - What Deh Go On: audio, lyrics, reactions
I am in short of words now... This man is very talented! And lyrical! — @Adams Cecilia
The King will never let the children get hungry for music. — @Baah Manuel
Bow down to the Dancehall King. — @Ace khyd
Shatta is always on fire. — @Innocent
Best music in the world. — @Zakari Moustapha
Crazy tune. — @Ishmael Braimah
Shatta Wale - Anonymous Man download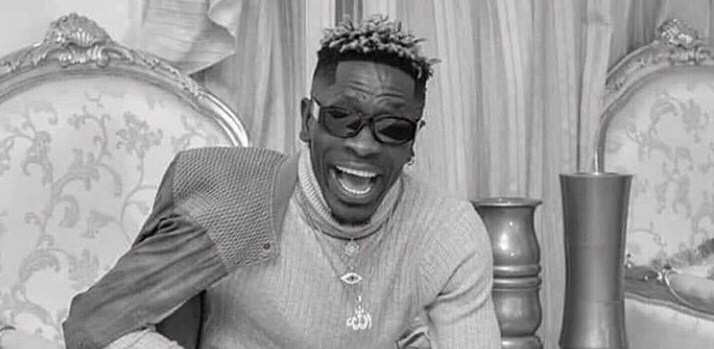 If you like this track and want to keep it always handy, you can add it to your playlist on SoundCloud. Just follow the link provided below to get easy access to it.
Shatta Wale - Anonymous Man deserves everyone's attention. It has everything to become the next ultimate banger. What do you think about this record? Tell us in the comments section below. Stay tuned for further updates about your favourite artists.
READ ALSO: Ice Prince - Feel Good Remix ft. Kwesta, M.I, Sakordie, Khaligraph Jones: audio, lyrics, reactions