The Bottle Cap Challenge is gaining popularity in social networks. Popular American Hollywood and sports stars, including Jason Statham, have already been able to open a bottle with a soft kick.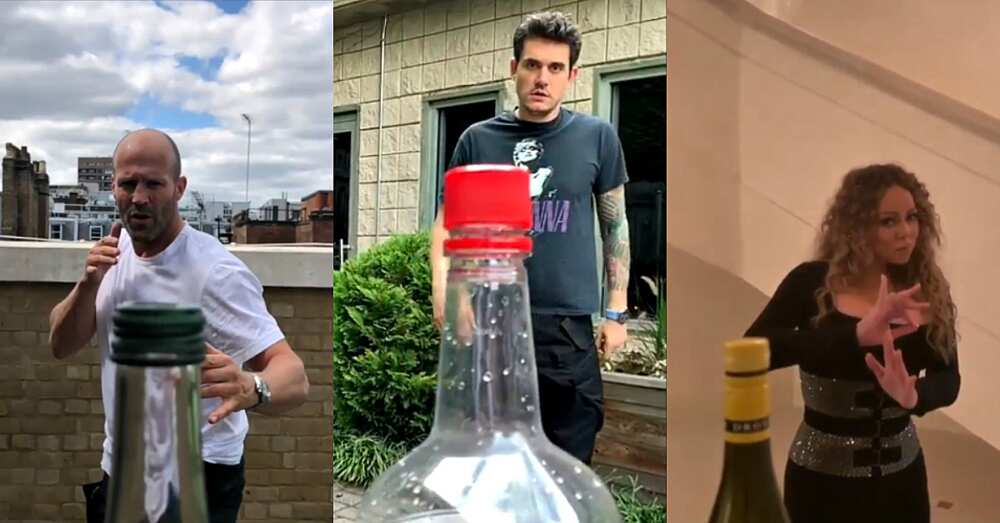 There have been a lot of spectacular as well as rather unsuccessful attempts at the challenge.
The Bottle Cap Challenge
In recent years, various social networks challenges have become increasingly popular. Celebrities and ordinary people from all over the world take part in them. In 2014, we had the Ice Bucket Challenge: actors, musicians, and politicians began pouring buckets of ice or cold water on themselves and nominating another person to do the same. In 2015, the Mannequin Challenge was launched. Its essence was to stay still for a few moments in front of the camera. One of the funniest was the Kiki Challenge — dancing to Drake's song "In My Feelings next to a moving car.
At the end of June this year, the Bottle Cap Challenge was launched on social networks. In order to perform the trick, you need to be very flexible because unscrewing a cap from a bottle with the help of a kick is not easy at all. Ideally, this should be done with a slow-mo effect so that the bottle remains stable.
British actor Jason Statham managed to hack the challenge, responding to the call of John Mayer. Statham's video on Instagram has already gained almost twenty million views, and in the comments under the post, followers share their version of this trick. The actor handed the baton to the director Guy Ritchie. John Mayer, Justin and Hailey Bieber, Kendall Jenner, Conor McGregor, Donnie Yen, Blake Shelton, Ryan Reynolds, David Spade, and Mariah Carey have also taken part in the challenge.
Some stars performed this trick masterfully, some were not lucky, but they had a lot of fun. Here are the most popular Bottle Cap Challenge videos
Watch Guy Ritchie try it out:
Jason Mayer was not left out:
Mariah Carey, too, took part:
What about Bieber? Yes, he also took on the challenge:
Hailey Bieber also did it:
Kendal Jenner took part:
Here is Conor McGregor's video:
Donnie Yen's video has also trended:
Blake Shelton was also not left behind:
Ryan Reynolds also took part:
David Spade also went with the flow:
Do you like the Bottle Cap Challenge? What celebrity did it best? Do you want to shoot your video? Share with us your point of view in the comments section below.
READ ALSO: 10 best upcoming movies in 2019