What is Fortnite and why is it so popular?
Gaming is not only an entertaining experience but also a relaxing activity. Many of us spend most of our free time gaming because it is our hobby. Well, talking about gaming, I am sure you might have come across this exciting game that is taking the internet by storm, Fortnite. It is an exciting and entertaining game that can be played by both children and adults. For your sake, we highlight the most important facts about the game and some reasons why has gained vast popularity in the gaming scene.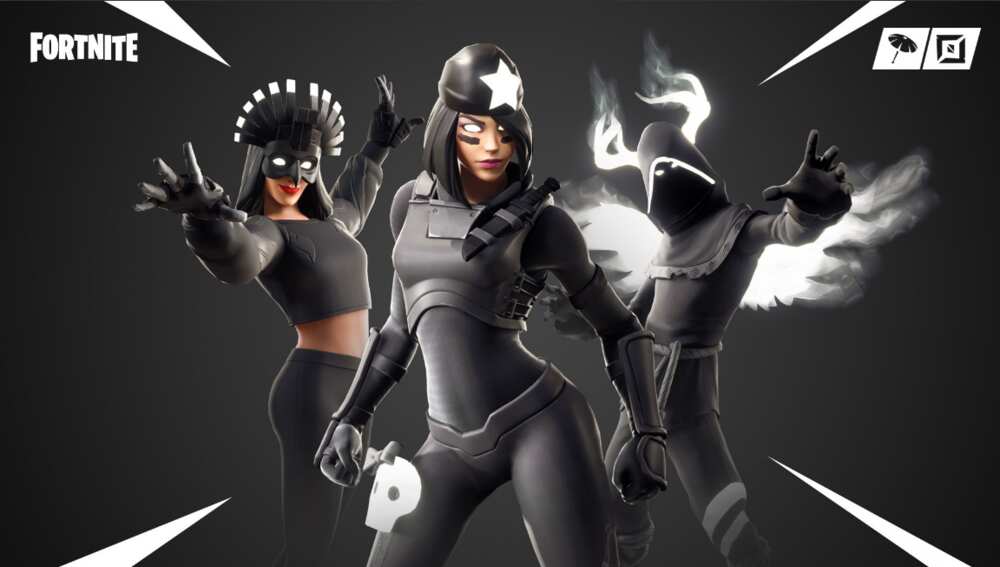 Fortnite is not a new game. It has been there for some time now. Initially, the developers of the game envisioned it to be a zombie survival game. However, with time, the developers thought of a new and totally different idea intended to make it even better. For that reason, the team decided to improve it by incorporating the free-to-play mode, which is common with most games such as the famous PlayerUnknown's Battlegrounds. The results were impressive, and it is for this reason that it is very popular today.
What is Fortnite?
Fortnite is an online video game. It was developed by Epic Games back in the year 2017. It is available in three versions— Fortnite Save the World, Fortnite Creative, and Fortnite Battle Royale. What is more interesting is that the last version of the game is the most played around the world. Over the past months, Epic Games have been earning millions of dollars through it. Do you know why? Well, it is because it is not only free to play but also available on several platforms.
History of Fortnite Royale Battle
Many at times, most video games are usually based on different events like books, movies, or TV shows. Fortnite is originally based on a Japanese thriller, Battle Royale. For those of you who have watched the thriller, you can easily relate to it. The designers came up with this version from the second mode of Fortnite, Save the World. They might have borrowed the concept from PlayerUnknown's Battlegrounds.
Like PlayerUnknown's Battlegrounds, Fortnite Battle Royale is a big thing today. Perhaps this is because Epic Games decided to introduce it in all gaming platforms. With Fortnite, you can switch from a PlayStation to your Android phone. What else do you need in a game?
Is Fortnite hard to play for beginners?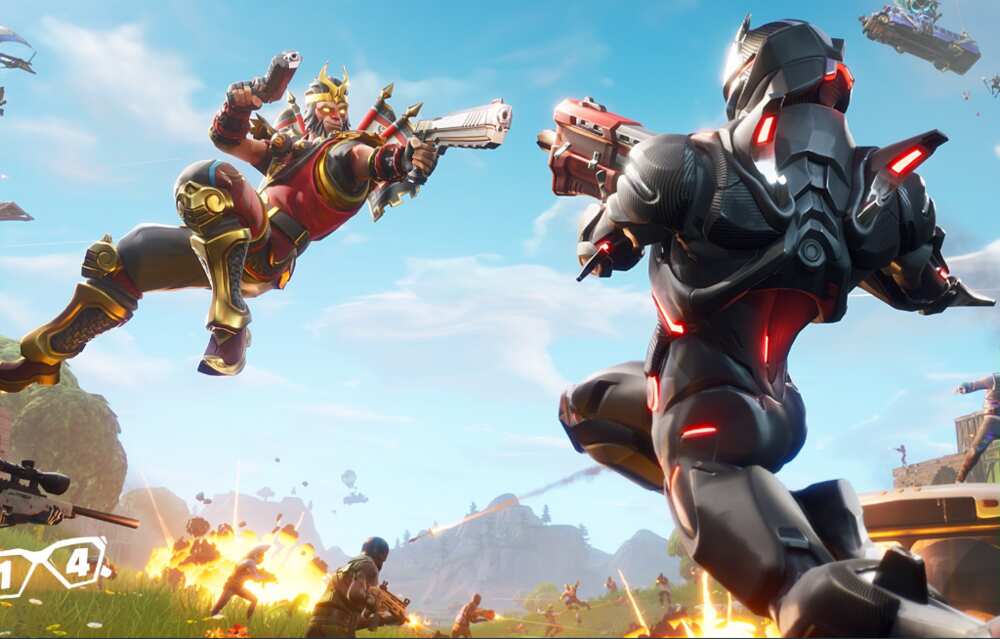 You may have once disliked a game because it was so difficult to play. Trust me; this game is not one of them. Fortnite usually starts with 100 players. The players are dropped in an island. Here, they are supposed to fight until one of them survives. As a player, you need to ensure you are the only one surviving when the game ends. During the hunt, a player is advised to remain in a circle; otherwise, they will die before the competition ends. Also, it is time bound. As much as Fortnite is about fighting and eliminating each other, players race against time. Like most fighting games, players will have to collect resources on the way to avoid being eliminated. It is a matter of survival.
How many players can play Fortnite?
While most people like to play alone, others enjoy the experience when it involves two or more players. It is for this reason that Epic allows you all the option to suit your gaming experiences. Depending on how you want to play it, you can have all the options provided at your will. If playing alone is your thing, then this absolutely is the kind of challenge that you want. On the other hand, if you enjoy the experience when it involves more people, you are as well sorted. You can play with up to 4 friends at ago. To be specific, you can play the game in three modes: Solo, duo, and squad.
READ ALSO: PewDiePie bio: age, height, real name, net worth, is he married?
Platforms for playing Fortnite
Unlike the previous versions of this game, the current version is available in almost all gaming platforms. Most importantly, it is supported by iOS and Android devices. Generally, one can play the game on Android, Xbox One, Microsoft Windows, and Mac. It is absolutely correct to conclude that Epic Games has the concerns of their players at their hearts. Therefore, it is not a surprise that they won the Teen Choice Award for Choice Video game in 2018.
Reasons why Fortnite is so popular?
As you all know, Fortnite is insanely popular right now. It is one of those games that have fans playing it for more than eight hours a day. Interestingly, various famous people from across the world have already tried it — Twitch streamERs, YouTubers, and celebrities, But wait, why is Fortnite this popular? Well, here are the reasons.
1. It is free to play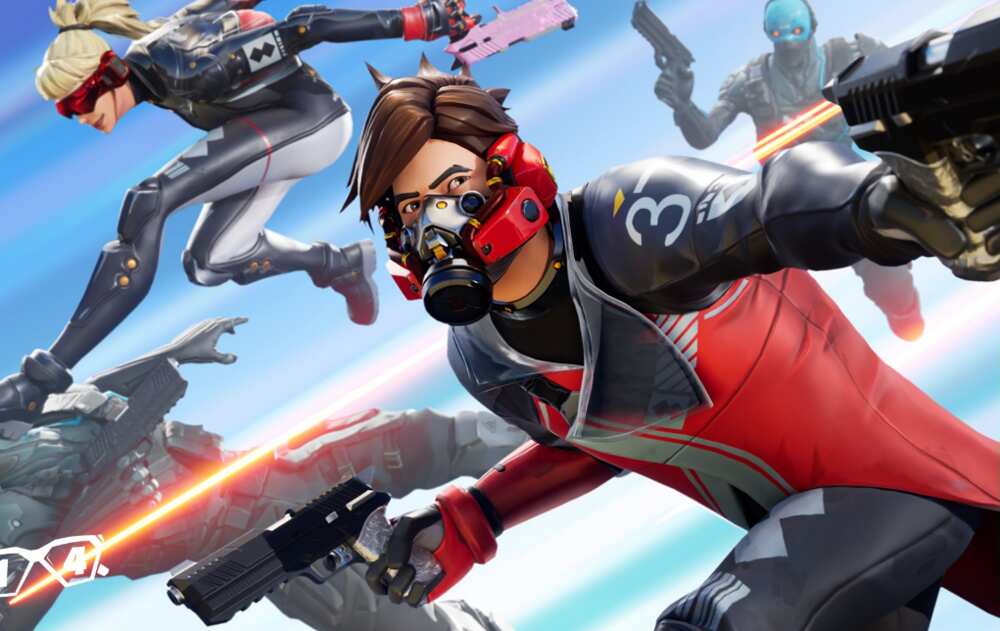 Epic Games is not only smart but also very strategic when it comes to marketing. Maybe they figured out what scares away most fans. Many at times, most video game developers fail to succeed in popularizing their projects because they sell them at high prices. This, in turn, hurts them because they do not get an opportunity to sell their products leave alone people getting to know them. Apart from making the game free, Epic ensured that its players get the best as far as gaming is concerned. They gave it their best by incorporating superb graphics that make it realistic too.
2. The gameplay is amazing
The experience is entertaining because of various reasons. There is what is known as the pass system where a player is challenged. For instance, when dropping from the floating bus, you need to figure out where to land and hide as you hunt each other. Plus, you need to take note of the clock and ensure you are within the circle. Precisely, it sharpens your mind to think and come up with survival strategies.
3. Fortnite is available on many platforms
The initial versions of the game were only available on PC. However, now it is available even on Android systems. Epic simply figured out the needs of their consumers. Better still, you can switch from one platform to another whenever you feel like. In particular, you can play it on your PC, PlayStation 4, Nintendo Switch, Xbox One and on Android.
Fortnite download is available on the internet for you. Better still, visit any nearby Fortnite item shop to get it. Many players tend to enjoy Fortnite mobile games more than on PC.
4. Easy to master and play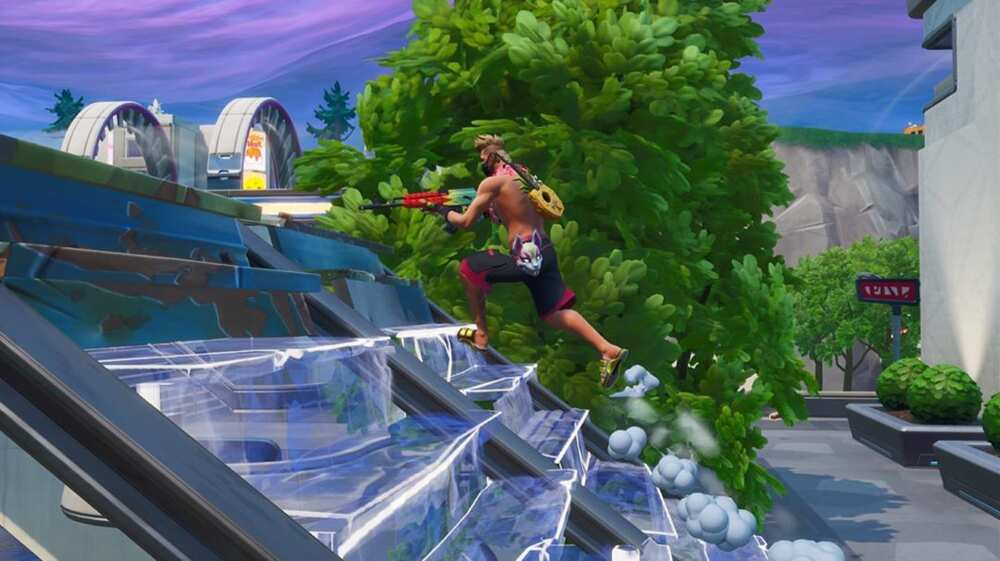 I suppose everyone hates it when they have to read several manuals before being able to play a game. You simply need to try it a few times before fully mastering it. Even a beginner can jump in and enjoy it in the first 20 minutes. After you have mastered the tricks, then you can advance to duo and squad modes for more competitive challenges. The best way to learn it is through watching how other players play it.
5. It is largely social
Principally, the game was developed for social purposes. Here, players get to interact and express themselves while having fun at the same time. Players can play it and save small clips to share online with others. The best way to enjoy this experience is by playing the game like millions of payers around the world. Lately, there are a lot of Fortnite as well as Fortnite memes used by different people on social media for fun. For instance, you can find most of them on the Fortnite Twitter account.
In addition, fans can find different Fortnite skins of their choice to make the experience more lively.
Fortnite is an entertaining online video game. It is not only simple to play it, but it is also free. The accessibility of this game has made it one of the most popular in the past few months. It is for this reason that most players spend most of their time online playing it. Epic games Fortnite is a huge success to the company because it has been able to achieve its intended purpose.
READ ALSO: Ninja net worth: how much money does he make?
Source: Legit.ng