Kemba Walker bio: Height, age, stats
The name Kemba Walker may be new to people who are not fans of the National Basketball Association (NBA). He is an American professional basketball player who plays for the Charlotte Hornets/Bobcats of NBA as a point guard. Besides basketball, the multi-talented star has also displayed his singing and dancing skills to the public. What else do you know about Kemba Walker?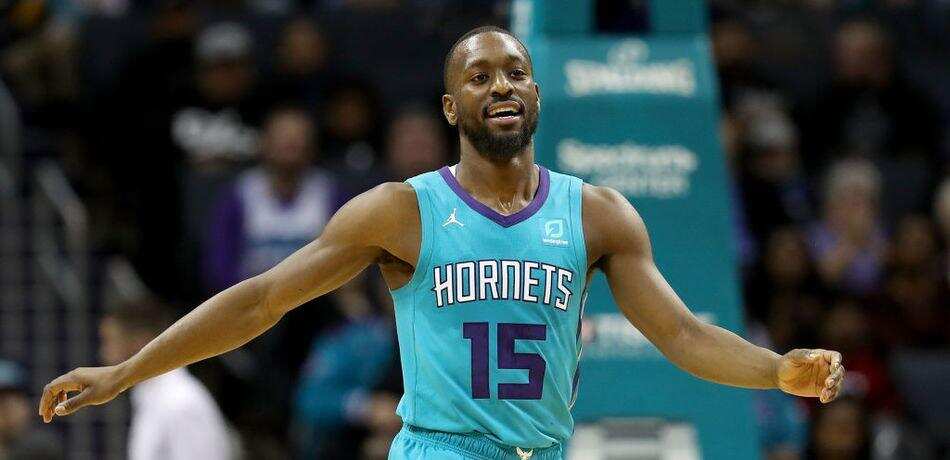 Kemba Walker is a man of many talents, and there are pretty more secrets about him that perhaps you do not know. One of the lesser known facts about the NBA star is the exceptional acting skills that have landed him roles in a handful of movies. You will also be interested in finding out about Kemba Walker stats and his biography.
Kemba Walker profile summary
Full name: Kemba Hudley Walker
Birthdate: 8 May 1990
Birthplace: The Bronx, New York, USA
Age: 29
Birth sign: Taurus
Nationality: American
Ethnicity: Afro-American
Profession: Professional basketball Player
Team: Charlotte Hornets
Position: Point guard
Jersey number: 15
Height: 6 feet 1 inch (1.85m)
Social media: Facebook, Twitter, Instagram
Kemba Walker
What is Kemba Walker age? The Charlotte Hornets point guard was born in The Bronx, New York on 8 May 1990, meaning he is currently 29 years old. His full birth name is Kemba Hudley Walker, given by his parents, Paul and Andrea Walker. The NBA player has an African American descent but is of American nationality. He grew up in The Bronx, New York, alongside his three siblings, sister Sharifa and two brothers, Akil and Keya.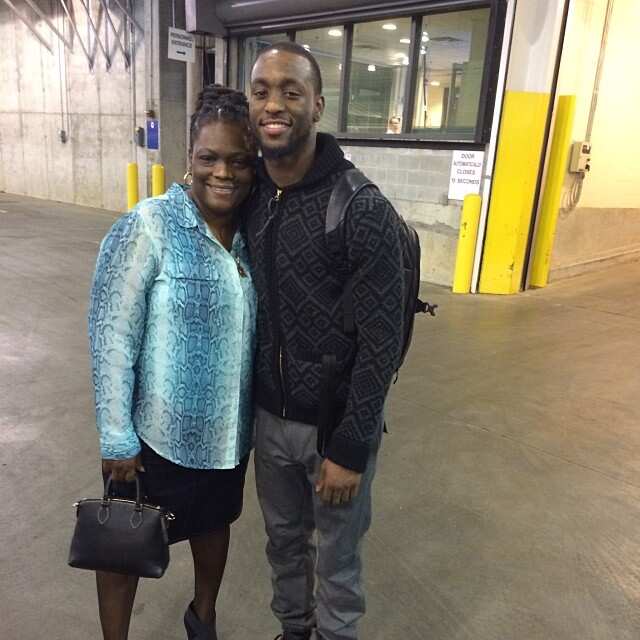 Concerning his education, the 29-years old athlete studied at Rice High in Harlem New York and graduated in 2008. He actively participated in the school's basketball team and went on to showcase stellar performance in his senior year, averaging 18.2 points and 5.3 assists per game. The talented player proceeded with his education by joining the University of Connecticut for college studies.
How tall is Kemba Walker?
You may also be wondering about Kemba Walker height and whether this has helped him in becoming the star that he is now. Well, height is a special gift, and it is difficult to control. The NBA star is 6 feet 1 inch (185 cm) tall, perfectly boarding well with his weight of 84 kg that allows him to run fast.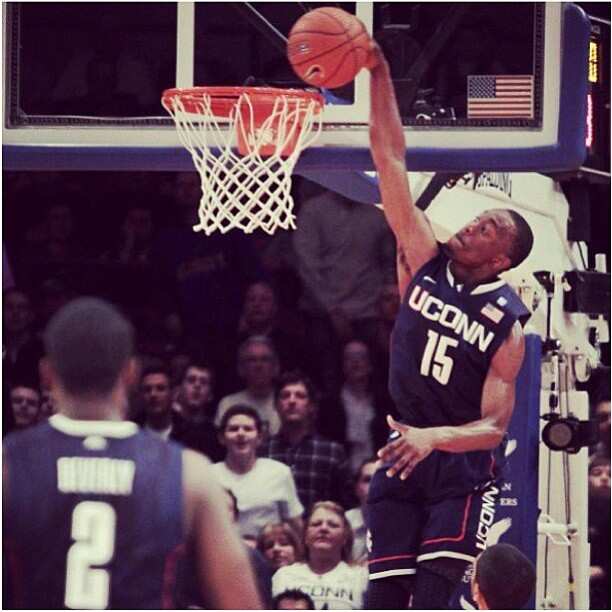 Kemba Walker early basketball career
It did not take the star long before getting into the Connecticut Huskies Men's Basketball team as a freshman. His talent and skills were instrumental in guiding the team to the NCAA Championship title in 2009 and 2011, despite being considered as underdogs. They also won the Big East Conference Championship in 2011 that further elevated his status as one of the best young talents in the game. Some of the key figures he played with in college include Jeremy Lamb and Shabazz Napier.
Few players can match Kemba Walker stats during his four years in college. He played a total of 111 games and started in 77 while averaging 16.1 points, 4.4 rebounds, and 4.1 assists per game. Indeed, these were early signs of a brighter career to come for the point guard.
READ ALSO: Steph Curry bio: Age, height, wife, children, siblings, NBA stats
Kemba Walker professional career
How many teams have Kemba Walker played for in his professional career? The NBA star has walked the path of other famous sports personalities who have represented only one club so far in their career, including Lionel Messi for Barcelona. He has maintained his love and loyalty for Charlotte Hornets for many years.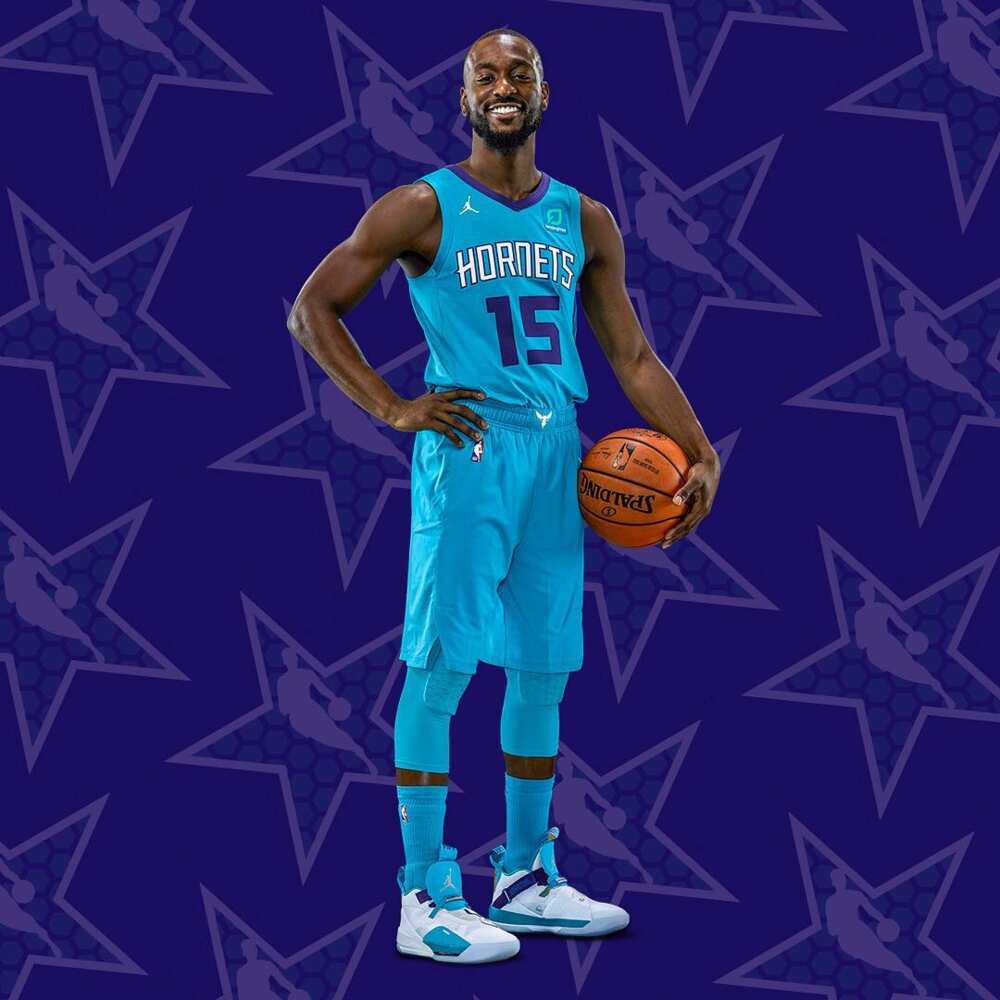 Kemba Charlotte Hornets
The towering point guard began his professional basketball career in 2011 after joining Charlotte Hornets in April that year. It was good news for Kemba and his fans when the star finally signed his first professional contract later in December. The team selected him in the 2011 NBA draft, and since then he has lived up to most expectations. His timely signing paid off for The Charlotte Bobcats who lost Darryl Gerrard Augustin due to injury. Kemba, 21 years old by then, stepped up to replace Darryl as the team's starting point guard in his debut year. Overall, his season stats for the 2011-12 campaign were the lowest in his career so far. He only managed an average of 12.1 points, 4.4 assists and 3.5 rebounds.
His performance improved in his second season. He earned his first triple-double against the Washington Wizards in January 2012 after scoring 20 points, ten rebounds, and 11 assists in the match. The talented basketball player also was part of the Rising Stars Challenge during the All-Star Weekend. Walker Kemba season stats for the 2012-2013 campaign saw him average 17.7 points, 3.5 rebounds, and 5.7 assists. Kemba and fellow teammate Kidd-Gilchrist were both selected to the 2013 Rising Stars Challenge.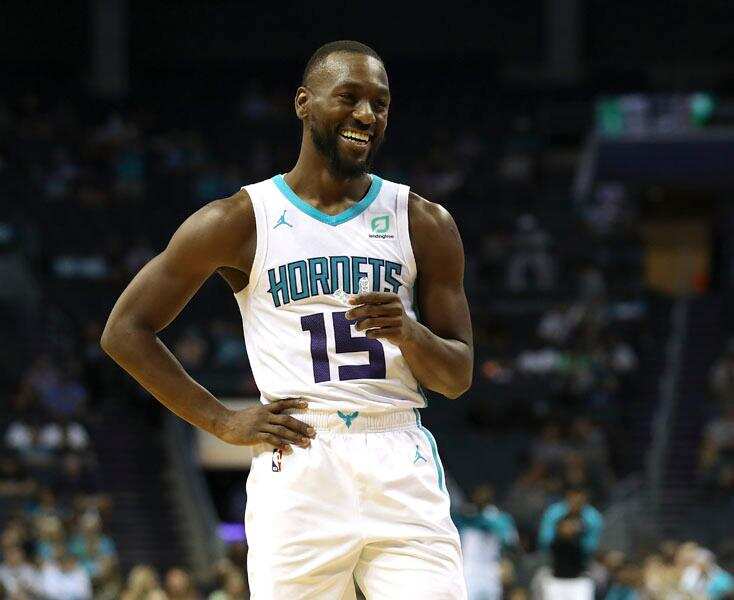 The American star has smashed numerous records and scooped several awards during his successful stint at Charlotte Hornets. He won the NBA Sportsmanship Award in 2017 and 2018, as well as appearing in the All-NBA Third Team in 2019, for the first time in his career. The Charlotte Hornets star enjoyed probably the best NBA season of his career in the 2018-19 campaign. He averaged 25.6 points, 5.9 assists, and 4.4 rebounds. It will be difficult to rule him out of future awards with his increasing performance every year.
NBA free agency
It is that time of the year where money speaks, and business booms as teams prepare to bolster their squad ahead of the new 2019-20 season. A lot of talks and negotiations are already taking place as NBA trade rumours surface from all corners before the market opens. Every NBA fan is probably worried about the fate of Walker Kemba. Will he stay at his current team or is it time to seek greener pastures?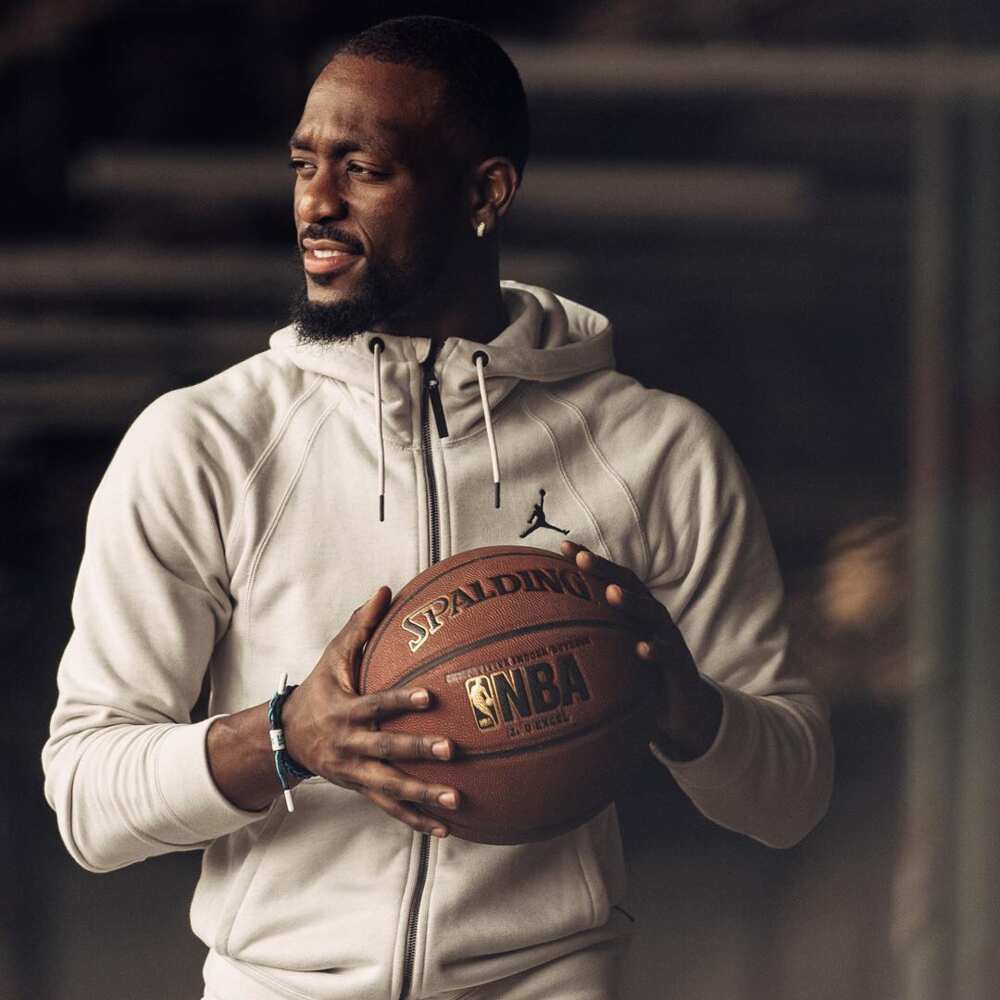 The 29-year-old is linked to several teams and may be tempted to end his long term commitment at Charlotte Hornets. According to reports, the All-Star point guard is set to reach an agreement with Boston Celtics worth $140.6 million for four years during the NBA free agency. The Los Angeles Lakers could also enter the race to acquire the services of Kemba, who would relish the chance to play with LeBron James, Kyle Kuzma and Anthony Davis. All eyes will be on the tall point guard and the decision he finally makes about his future.
Kemba Walker the singer and dancer
In addition to his NBA career, the multi-talented celebrity has also showcased his additional skills in singing, dancing and acting. He has performed three times for the TV show, Showtime at the Apollo. In his singing career, the star collaborated with DJ Skee and Skee Sports to release a mixtape on 21 June 2011.
Kemba also took his exceptional skills in acting. He featured in Ballers (2015), The NBA on TNT (1988) and NBA on YES (2002).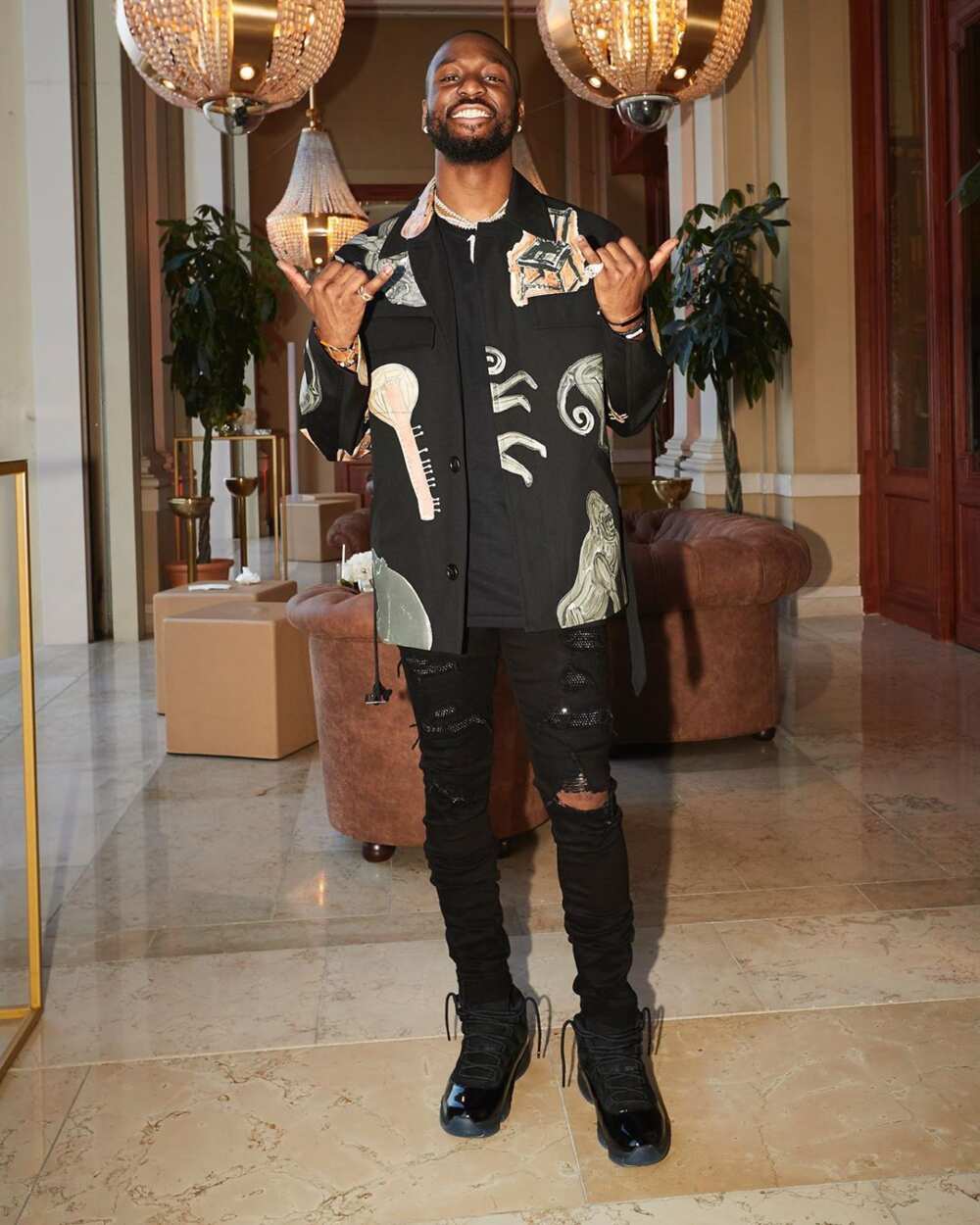 Kemba Walker net worth
The star's primary source of wealth is his professional basketball career. Kemba Walker contract with Charlotte Hornets back in 2011 set the beginning of what would turn out to be a luxurious lifestyle for the 29-years-old player. In 2014, he signed a four-year deal $48 million with the team. His singing, dancing and acting career have also added significant amount towards his net worth. The player has a net worth of $20 million, which is expected to increase in the future.
Who is Kemba Walker girlfriend?
The handsome celebrity, like many other personalities, is also dating and has a beautiful girlfriend. The NBA star is currently in a relationship with Ashtyn Montgomery. The couple has enjoyed their quality time together and supported each other on many occasions. Ashtyn and her love bird are yet to communicate their wedding plans as fans remain optimistic that the duo will finally tie the knot at some point.
One of the most refreshing experiences in any NBA season is watching Kemba Walker highlights. His fast pace and control rank him among the quickest point guards in the championship. The star has enjoyed a stellar campaign with Charlotte Hornets which may come to an end soon, according to the latest NBA trade rumours. Which team do you think Kemba will play for in the NBA 2019-20 season?
READ ALSO: James Harden bio: age, height, net worth, stats, who is he dating
Source: Legit.ng