How to transfer photos from iPhone to iPhone: best methods
You may be leaving a party and wish for someone to send you a group picture that you took together. If both of you have iPhones, the process of transferring the image will be quite effortless as long as you know how to transfer photos from iPhone to iPhone.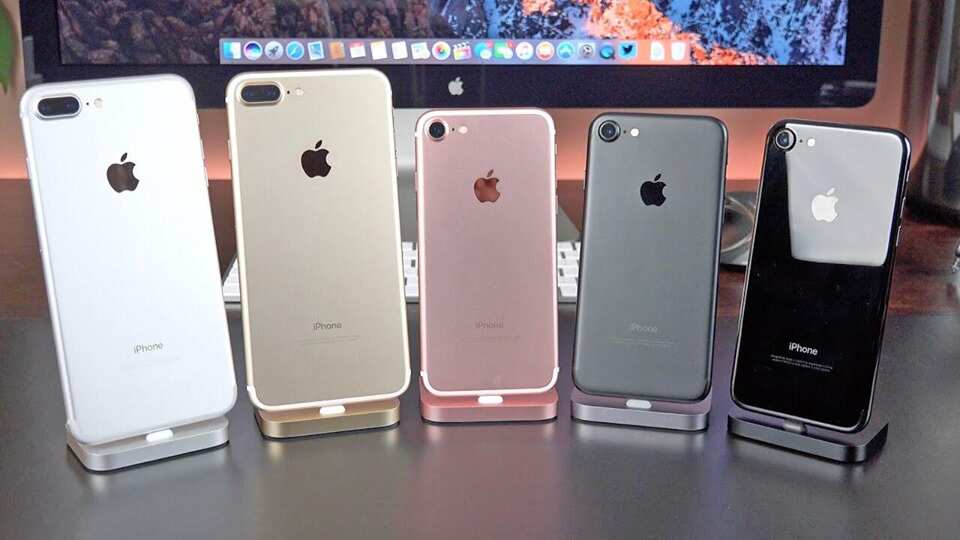 Below are some of the methods commonly used for moving pictures from one iPhonedevice to another.
How to transfer photos from iPhone to iPhone
There are three different ways of moving pictures from one phone to another:
Moving all data using iCloud backup
Transferring all the data, including images, using iTunes
AirDrop the photos you need
The first two methods will be perfect for those trying to move all the contents of one gadget to the other gadget. All data will be copied from the old device to the new one. AirDrop, on the other hand, is ideal for those who wish to transfer pictures between mobiles, such as sharing group pictures among friends.
Most individuals have many pictures stored in their devices. Before you start the moving process, crosscheck to ascertain that the photos that are being moved are the ones that you need.
Method 1: How to transfer data from one iPhone to another using iCloud
iCloud is among the most efficient ways of moving data from any macOS or iOS device to another. Both of the devices must be iCloud enabled and must use one Apple ID. To start the process, set up the iCloud backup on the old mobile and follow the steps below:
Go to settings
On the top setting list, click Apple ID
Click on iCloud
Scroll downwards to iCloud backup
Click Back up now
Wait for a few minutes for the backup to complete
Switch off the old iPhone and remove the SIM card
Once the old phone is switched off, start setting up the new one with these simple steps:
Insert the SIM into the new gadget.
Switch on the new device.
Press or slide the home button and follow the setup guidelines.
Ensure the appliance is connected to WiFi.
Click on the restore from the iCloud backup alternative.
Sign in with your Apple ID.
Click next and agree.
Select the most recent backup. This is how your iPhone will be restored with all contents of the other old mobile at the time of backup, including every photo you had.
This is a process that may take a few minutes to complete, and the gadget can become warm as it absorbs all the videos, messages, apps and photos. You need not worry when this happens since after the process is over, everything will go back to the way it was.
Method 2: Using iTunes to transfer everything between iPhones
On all iOS devices that use iOS 11 and beyond, there is a faster method of setting up new Apple phones and transferring all data. Both of the gadgets must be switched on then placed adjacent to each other when the transfer process is ongoing. Before commencing the task, make sure that you do an iTunes backup for yout games, messages, pictures and videos. Follow these steps for the procedure to be quick and safe:
Insert your SIM into the new iPhone and switch it on.
Press or slide the home button then follow all setup instructions.
You will notice a moving image on the device's home screen.
Scan this image using your old phone — this can take several minutes.
Enter the current passcode into the new device.
Follow all prompts and set up the touch ID of the new gadget.
If presented with various restore your apps and data options, choose restore tab from iTunes backup.
. READ ALSO: iTunes not recognizing iPhone issue resolved
Method 3: Transfer iPhone to iPhone images using AirDrop
There are instances when you will want to move pictures alone from an old mobile or even share some pics with a family member or friend. Before you transfer pictures using AirDrop, there are certain things that you must bear in mind:
You will require Bluetooth and WiFi turned on and turn off the personal hotspot
The receiver and sender must be nearby and within Bluetooth and WiFi range
All the AirDrop receiving alternatives can be set at Settings – General - AirDrop
Here is a step to step guide on how videos and photos can be transferred using AirDrop:
On the sender iPhone, click on Settings.
Click on General.
Scroll up to AirDrop.
Click Contacts Only or Everyone to turn AirDrop on.
Click on the photos app of the sender mobile.
Choose all photos you intend on transferring and tap on the Share button.
Choose the person or device you want to share to.
On the receiving gadget, click accept
How do I transfer photos from iPhone to iPhone without iCloud?
Even though iCloud is among the most convenient ways of transferring data, there are also other methods one can use to transfer photos without it. These methods usually work for iOS 12 and other older models. They are the following:
Using AirDrop as discussed above
Via iTunes highlighted above
Via iMyFone iTransor
Method 4: Using iMyFone iTransor to move pictures
If you do not wish to use the other options of moving photos or contacts without iCloud, consider iMyFone iTransor. As a proficient tool for transferring data, it is capable of selectively restoring and backing up all critical info. Some of its exceptional features include:
You can check the data before you restore to confirm it is what you require.
It can export data selectively from iCloud backups/iTunes backups and iPhone to a computer so that this data can be used without any limitations.
The data can securely be backed up for free.
The transfer can happen in all iOS versions.
The steps involved in the data transfer are listed below:
Download iTransor and launch it.
Select "acquire backup from device & cloud" then on the main panel, choose "back up device".
Connect the sender mobile until the device is detected. Choose to make a full backup.
Click back up for the process to start. Once the process is successful, you will receive a notification that will be used for the next step.
From restore backup tab to the device tab, choose the backup made now and select restore full backup.
Connect your device to the PC. Select restore and preview and look through photos before restoration.
Once recovery is over, you will see the pictures on the receiver gadget.
READ ALSO: iPhone won't turn on: what to do?
Is there an app to transfer pictures from iPhone to iPhone?
Photo Transfer app allows one to transfer photos between your Android device and your computer as well as other Android devices or iPad, iPhone or iPod touch using their Wi-Fi network
This app downloads multiple videos and photos from Apple gadgets to a computer on a similar WiFi network. Several videos and images can also be uploaded from any PC to the devices. The app will come in handy in the transfer of numerous photos and videos from your iPhone or iPod touch to another iPad, iPhone or iPod touch.
Apple has come up with ways of how to transfer photos from iPhone to iPhone instantly and effortlessly. Every time you do this, make sure that you only move the info that you require.
READ ALSO: How to backup contacts on iPhone
Source: Legit.ng