The Chris Oyakhilome Foundation International has become a driver of positive change across Africa and around the world with its initiatives reaching some of the most vulnerable individuals and communities.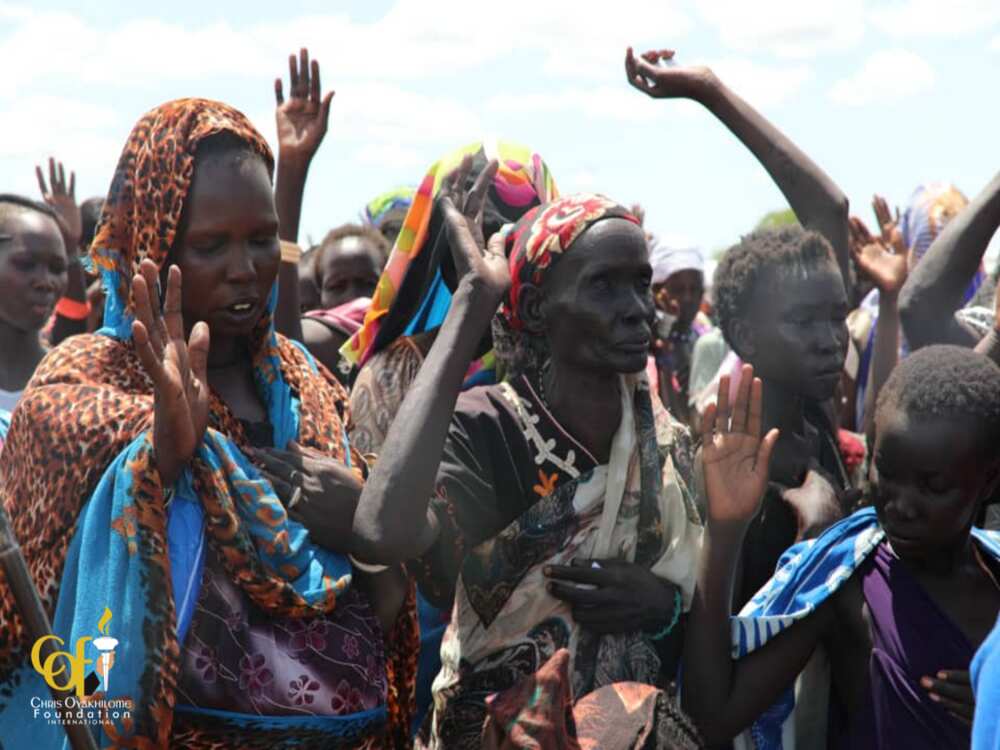 The Chris Oyakhilome Foundation International (COFI) is a faith-based non-governmental organization that was established to carry out a mission to help strengthen individuals and communities to reach their full potential and achieve their God-given destinies. The organization is inspired and motivated by God's messages of kindness and generosity and led by the distinguished Pastor Chris Oyakhilome, whose soul-stirring teachings have changed the lives of countless individuals.
COFI is dedicated to making an impact on communities throughout Africa and the world by providing for the physical and spiritual needs of the vulnerable. The foundation aspires to affect positive change for those who are impoverished, the underprivileged, victims of natural disaster and civil unrest and those living in undeserved communities.
To carry out its divine mission of service to the less fortunate, COFI has identified four areas to focus its efforts: healthcare, early childhood education and development, youth leadership development and engagement, and family strengthening and livelihood. By concentrating on these four themes, COFI has dedicated its efforts to implementing sustainable interventions addressing the challenges facing the communities it serves. The divine holy gospel guides the mission of the Pastor Chris Oyakhilome Foundation to provide for those who are less fortunate.
Whoever has a bountiful eye will be blessed, for he shares his bread with the poor- Proverbs 22:9
The foundation believes that those who are suffering, or lack basic necessities require physical, emotional and spiritual nourishment to realize their potential. To accomplish its mission, COFI supports agencies who carry out the work of God through their outreach initiatives. In line with its efforts to improve healthcare services across Africa, COFI sponsors the Volunteer Medical Corps (VMC) and the Trauma Care International Foundation (TCIF).
These non-governmental humanitarian aid agencies are on the front lines when disaster hits providing lifesaving medical care to victims and refugees. VMC members accompany COFI aid and relief missions bringing medical supplies and skilled volunteers to deliver medical care to those who have limited access to quality healthcare services. Representatives of VMC recently accompanied COFI missions delivering medical and person hygiene supplies to refugee camps in South Sudan and Nigeria and to individuals displaced by Cyclone Idai which caused extensive damage and flooding in Zimbabwe.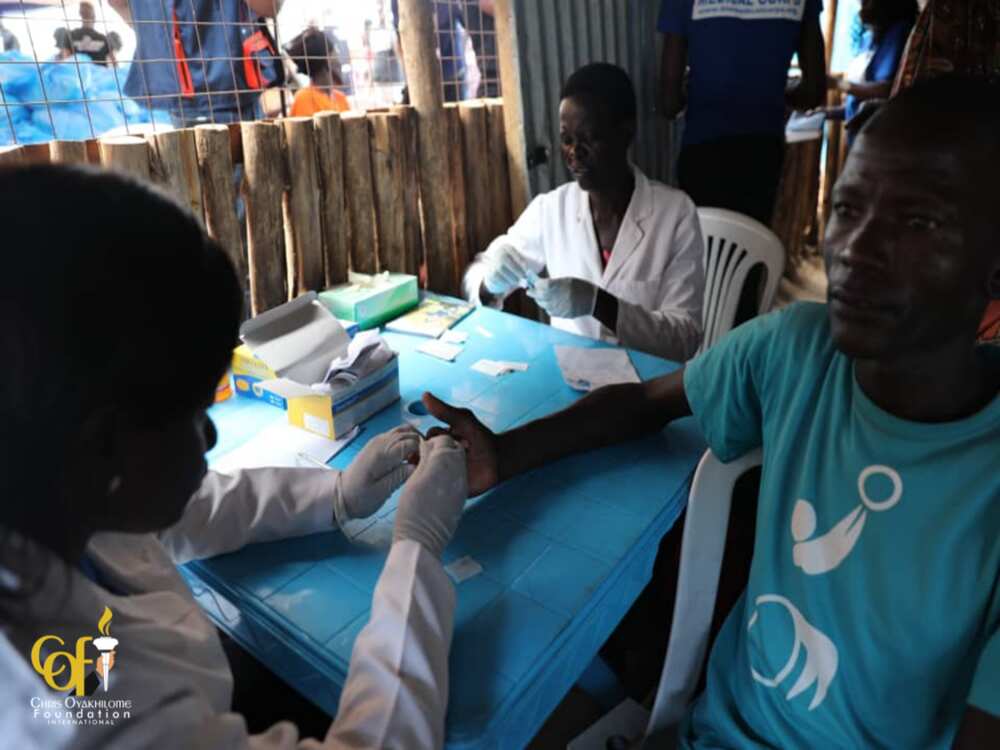 TCIF is an important COFI partner that conducts training for caregivers, children, law enforcement officers, and others on first aid, emergency response and trauma care that can help save lives and extend life expectancy. The organization advocates for the development of comprehensive emergency response and trauma care policies at the local, national and international level.
These organizations also conduct blood drives, perform important health screenings in underprivileged areas, and provide medical services to those in poor living conditions prone to disease, illness and malnutrition.
Train up a child in the way he should go, even when he is old he will not depart from it- Proverbs 22:6
Our children are our future and it is our responsibility to prepare them in the best way possible to live happy prosperous lives. The Chris Oyakhilome Foundation aspires to give every child a fair chance by providing access to basic necessities and educational opportunities. The InnerCity Mission for Children is an important COFI partner that is making a real impact on the daily lives of vulnerable children living in inner cities.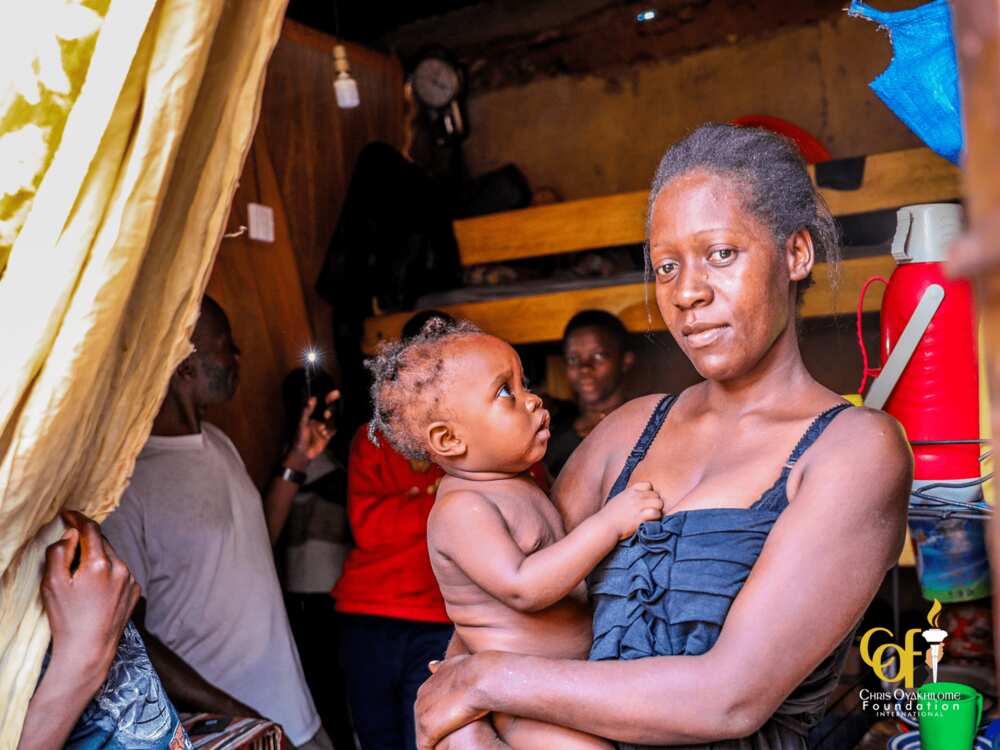 Many of the children helped by the InnerCity Mission live in areas where insufficient services leave them at a disadvantage and susceptible to poverty. The work of the Mission is to provide sustainable solutions to the challenges faced by these children and their families. Their initiatives include the operation of nursery and primary schools, school lunch programs, food drives and banks and family mentoring programs. The InnerCity Mission believes that faith can inspire and motivate children to become agents of positive change for themselves and for their communities.
COFI is proud to recognize young men and women who have demonstrated outstanding leadership qualities and have made a positive impact on their communities through the support of the Future Africa Leaders Foundation (FALF). FALF seeks to identify and foster the next generation of Africa's leaders by providing training and educational opportunities, operating mentorship programs and supporting initiatives aimed at helping youth to use their leadership skills to improve the lives of others.
FALF believes in supporting and empowering youth who will become the future business, political, intellectual and social leaders of Africa. The foundation recognizes and celebrates exceptional young African leaders annually at the Future Africa Leaders Award, where the top Star Prize recipient takes home a $25,000 token prize to encourage his or her efforts to continue to affect positive change in Africa.
Gracious words are a honeycomb, sweet to the soul and healing to the bones- Proverbs 16:24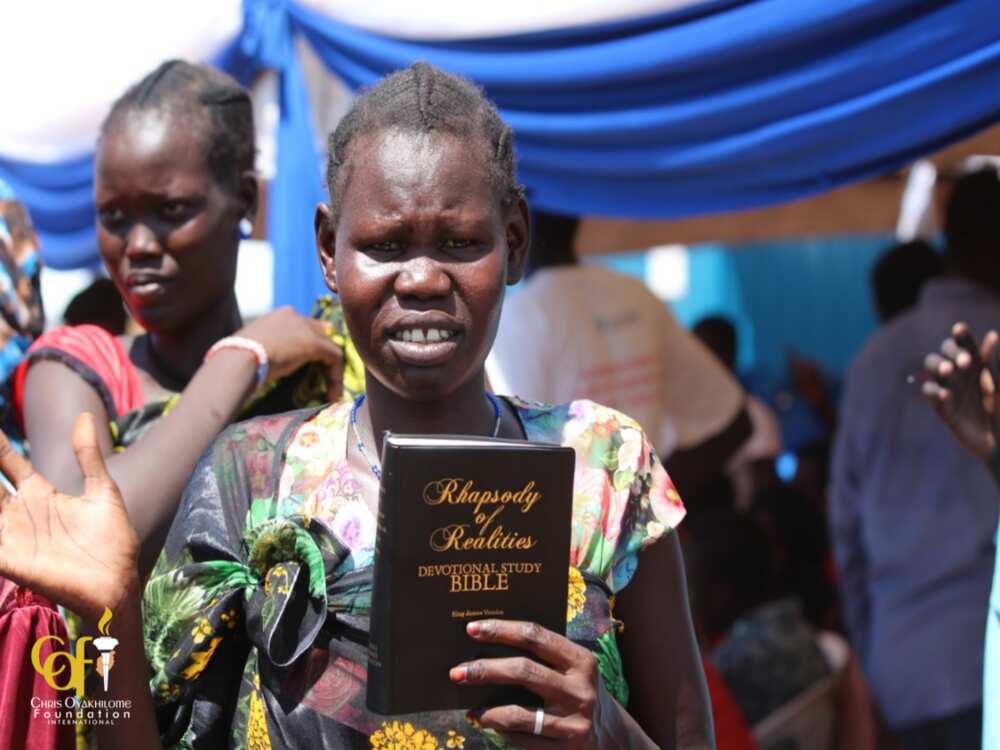 The Chris Oyakhilome Foundation sponsors the work of the non-profit group Bible for All Mission (BFAM), which seeks to make God's Word more accessible to every person, everywhere. The Mission distributes free copies of the Rhapsody of Realities Devotional Study Bibles to individuals, communities, prisons and institutions across the world. The organization also translates God's message into hundreds of languages.
COFI offers spiritual support healing to those in the midst of crisis and despair. BFAM's Bible outreach campaigns bring inspiring words of hope and love to those living in destitute conditions and to victims of natural and man-made disasters providing them comfort and strength in their time of need. The Bible for All Mission is supported by a network of passionate volunteers who, in addition to distributing Bibles, lead Bible study groups and clubs sharing the power of the holy gospel with young people.
The Chris Oyakhilome Foundation believes in giving every life meaning and value. Through its efforts, the foundation aspires to positively impact the lives of as many people as possible. COFI endeavors to carry God's light into the shadows where it can only thrive and drive out darkness. The work of the foundation and its partner agencies is transforming Africa one life at a time.
To learn more about the Chris Oyakhilome Foundation International and support its Christian charitable mission to make a difference in Africa, please click here to visit the organization's website.
[Sponsored]