Assi - Mata Batida is a brand new street banger that features Cape Verde's finest dancehall artist named Assi who unites with Tanzania's WCB Wasafi Records vocalist Rayvanny. The hot jam "Mata Batida" was produced by Assi himself while the official video, which was dropped 4 days ago, is directed by Kenny. Apart from the colourful video, "Mata Batida" has taken the internet with a storm given to its interesting dance challenge named "#matabatidachallenge," that has thousands of fans participating. Listen to the song and watch the video right here!
The Capeverdien producer and rapper Assi So La, stage name "Assi," is not new to the music industry limelight. He is globally known for his previous 2018 dance challenge #gwarapachallenge in North Europe, which led to his popularity. Assi returns in 2019 with his own produced killer jam "Mata Batida" featuring Tanzania's renowned dancer and musician Rayvanny, and a new dance challenge for you. Read on to discover more about this brand new smashing jam and how you can download and participate in #matabatidachallenge.
Assi - Mata Batida ft. Rayvanny (Prod. By Assi) description
Released: 14th June 2019
Format: mp3 and Video
Genre: Afro-Urban
Length: 3 minutes 52 seconds
Producer: Assi
Since 14th June 2019, the video to "Mata Batida" was officially availed through all music streaming platforms hence making it possible for you to watch and download.
At the beginning of the video, Assi leads as a dance instructor where different groups of talented youth showcase their excellent dance skill. Assi yet again presents a new dance style through his able dancers who perfectly execute the dance to the high tempo Afro-dance beats.
Rayvanny mellows the song with his smooth vocals as he brings that East African-Swahili vibe through his well-sung verse. As a member of the Tanzania's hit-making powerhouse WCB Wasafi Records, Rayvanny does not disappoint at all! From his superstar looks and strong vocals, he sets the pace for Assi to finish the songs as the beats reach climax achieving that epic end.
READ ALSO: Burna Boy - Anybody: video, lyrics, reactions
The energetic beats, mixed and mastered by Assi & Edi Van Dicey, prove that Assi is one the best multitalented artist to have ever debut from Cape Verde. One of the amazing aspects in "Mata Batida" video is the Afro-urban themed dress-code adopted by the dancers. The dancers rock colourful outfits that are sure to inspire your wardrobe style as they perform various dance choreographies. So you think you can dance? Behold the #matabatidachallenge.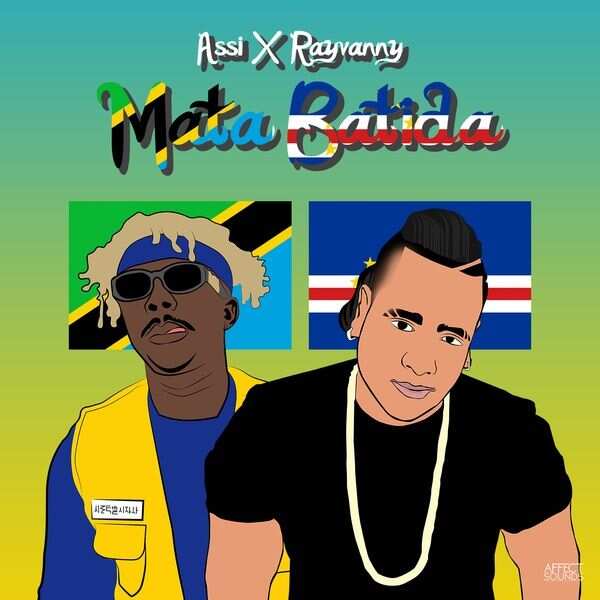 To be part of the challenge, you have to upload a video where you combine the different dance styles showcased by the dancers in the video. The more creative the video, the more your chances of having your video featured on either Assi Instagram or Rayvanny's Instagram stories. With its catchy chorus, "Mata Batida" is sure to receive heavy rotations across radios, clubs, and even personal playlists.
Assi - Mata Batida ft. Rayvanny song reviews and comments
With less than a week since its release, the song has managed to receive over 89,000 YouTube views. Such huge numbers under a short period are a sure sign that "Mata Batida" is definitely a 2019 heat jam. Thousands of local and international fans continue to share their thoughts on how they love the song. Below is what Tanzanian fans had to say.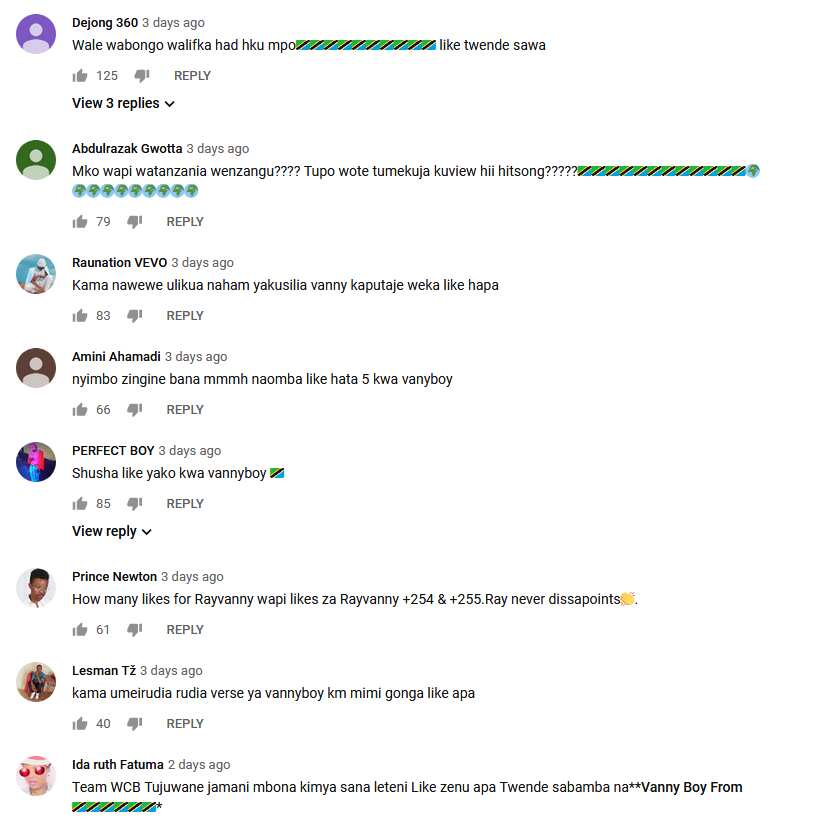 Some comment the two artists while others show their love for the dancers, video directors, and not forgetting people who commented on the energetic Afro-urban beat production. Watch and listen to the song right here and do not forget to leave your sincere comments. Below is a sample of the public reaction in YouTube:
Vitória Feitosa: Wooooooooow! Amazing! Kisses from Brazil ♥️
Dj Izoh254: Vanny boy makes Africans proud, continue with the same spirit, 254 team gonga like tukiendaga
kenedy Adam mwamagemo: Hit like for the bongo dancers they did a wonderful job on this video
Rachelle Badio: good job Assi
The Official RS: Love the sound bro keep going
Dmg Tza: Even if I don't understand the music content but the song is lite
Keshun March: I have always loved different culture music even more since I married my husband from Ghana
E M A N K: We all Africans are the same no matter what dope collabo I swear already hooked on the song.
Unfortunately, the lyrics of the song are not available. However, hopefully, the lyrics will be available with time.
Assi - Mata Batida ft. Rayvanny download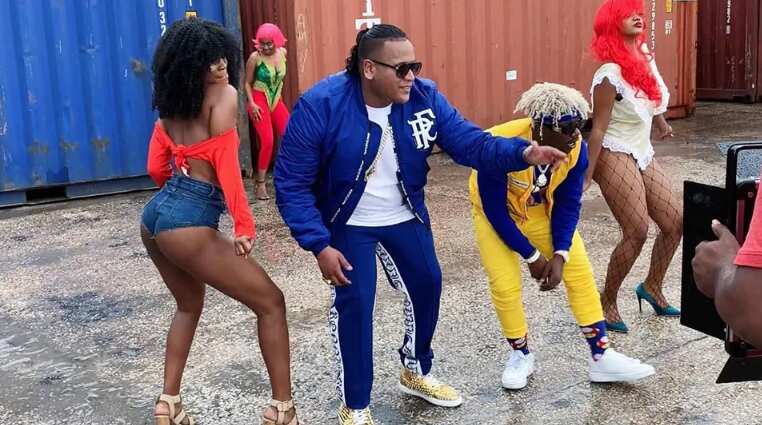 The video and lyrics to this Afro-dance tune are available for download through music streaming platforms that include:
You can also access, save, and add the video to your YouTube playlist right here.
Assi - Mata Batida ft. Rayvanny is an international collabo song that brings you energetic dance-vibes to enjoy. As a singer, rapper, and producer, Assi from Cape Verde collaborates with Tanzania's finest WCB Wasafi Records singer Rayvanny to bring us not only a heat jam but also a dance challenge named #matabatidachallenge for all music lovers to participate. Watch the colourful dance video and share your comments about the song in the comments section below.
READ ALSO: