Kim Kardashian net worth: TV shows, husband, kids
Whether you are interested in pop culture or not, you probably know who the Kardashians are. Everywhere in the world, the family is known as each and every family member is famous in one way or another. Among the famous Kardashian sisters, the most famous one is probably Kim Kardashian. She shot to stardom in 2007 when a very racy tape of her and her ex-boyfriend was leaked online. Apart from that, she is now known for her voluptuous figure, business mindset, beauty, and fashion sense. It is no wonder that people are interested in knowing about Kim Kardashian net worth and other juicy facts about the celebrity.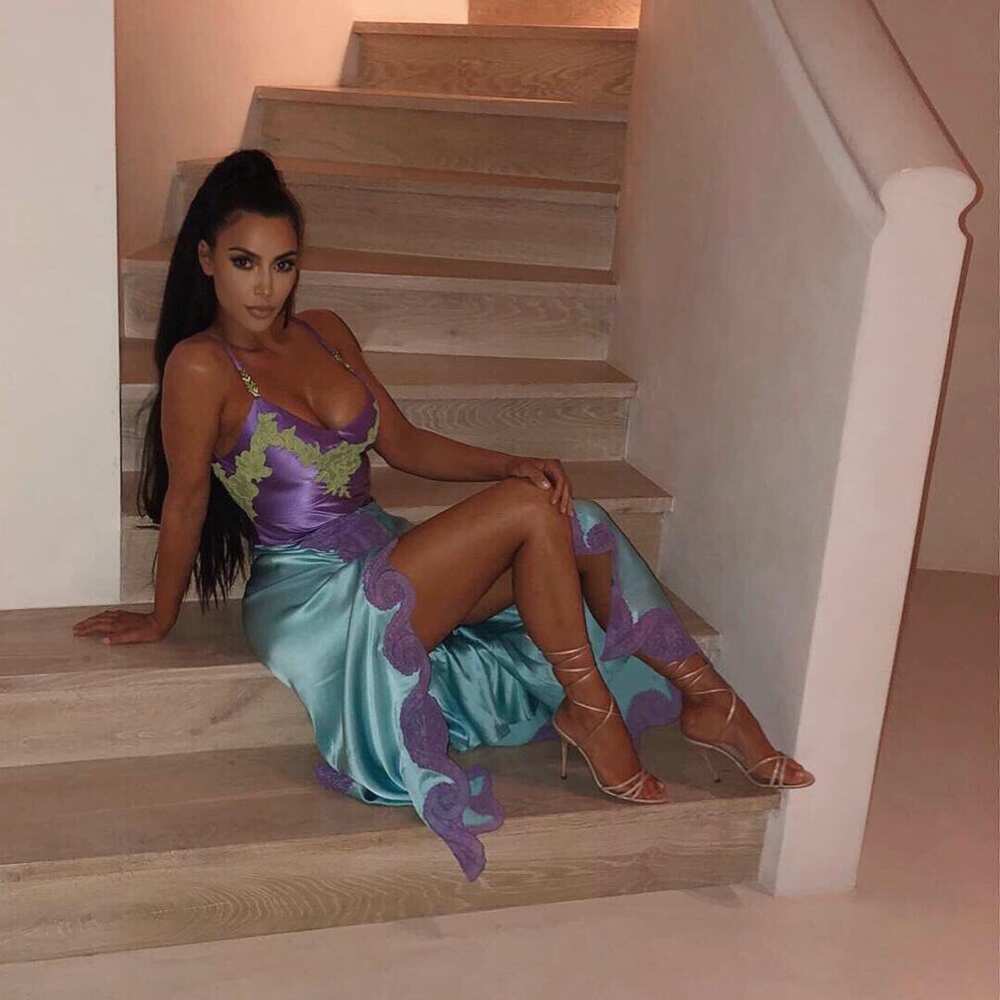 Kim Kardashian first showed up in the spotlight as Paris Hilton's closet organizer and friend. In a 2006 interview with Player Magazine, she admitted that she realized her love for closet organisation after she organised her godparents' closet. At this time, no one would have guessed that the closet organiser would become one of the biggest names in Hollywood.
Kim Kardashian profile summary
Name: Kimberly Noel Kardashian West
Nickname: Kim K, Kim
Date of birth: 21st October 1980
Place of birth: Calabasas, Los Angeles, California
Current residence: Hidden Hills, Los Angeles, California
Zodiac sign: Libra
Nationality: American
Ethnicity: Western European and Armenian
Hair colour: Light Brown
Eye colour: Dark brown
Husband: Kanye West
Kids: She has 4 children with her husband
Occupation: Businesswoman, model, reality TV star, actress and socialite
Kim Kardashian net worth
Kim has accomplished what most of us want to have in life. She has her hands in many different pots and involved in multiple sources of income. Her entrepreneurship sense has helped her accumulate her wealth so much that she is now worth $370 million. Even Forbes Magazine included her in its list of America's Richest Self-made Women. She is number fifty-seven on the list.
Her net worth has been accumulated over the years through her savvy business ways. The more famous she gets, the more her worth increases. Some of her income streams through the years have been:
Keeping Up with The Kardashians that airs weekly on E!
Brand endorsements — One of the perks of being a social media star is that brands will always want to collaborate with you. Her massive social media following, especially on Instagram means that millions will see whatever she posts about. Some of the brands she has endorsed over the years are SugarBearHair Vitamins, Flat Tummy drinks, Yeezy Fashion Line, Boxy Charm, among many others.
Movie cameos.
Her beauty company, KKW Beauty. This business alone has earned her a lot of money as it has generated over $100 million since 2018.
Appearances — Like every socialite, appearances in clubs or events are a big deal. In order to have Kimberly at your event, you will have to pay an amount of $700,000 to $1 million.
With all this money at her disposal, these are some of the things that Kim Kardashian West spends her net worth on:
Real Estate — Kim and Kanye have made it a habit to buy and sell homes together. Before moving to their home in Hidden Hills, they had a Bel-Air mansion that they sold for $17.8 million. Their home in Hidden Hills was bought for $20 million, and after they renovated it, it is now said to be worth $60 million.
Cars — Like most rich celebrities, Kim has a love for cars. It is not clear how many she currently owns in total. However, people have been able to count some of them.
They are:
2012 Black Rolls Royce Ghost which costs $250,000
Mercedes-Benz G63 estimated to cost $148,495
Porsche Panamera estimated to cost $104,000
Ferrari 458 Italia its estimated price in 2017 was $234,000
$314,400 for a White Rolls Royce Ghost
Bentley Continental GTC that is estimated to cost $225,000 in 2019
Black and white Range Rovers estimated to cost about $177,500 each
Lamborghini Aventador for $393,695
Kim Kardashian TV shows
She has also made a name for herself as an actor. She has appeared in numerous TV shows and reality shows and has quite the resume. Her most famous show to date has been Keeping up with the Kardashians which is among the longest running TV reality shows in the world today. The show has been running from 2007 to present. Other reality TV shows she has been in are the following:
Kourtney and Kim Take New York
Dancing with the Stars
Kourtney and Khloe Take Miami
Dash Dolls
Kourtney and Khloe Take the Hamptons
She has also done some acting in TV shows such as:
Tyler Perry's Temptation: Confessions of a Marriage Counselor
Drop Dead Diva
2 Broke Girls
How I Met Your Mother
Kim Kardashian husband
Kim married her husband Kanye West in a lavish wedding in Florence, Italy. Knowing Kim K, she had to have the wedding of the year. She made sure that the wedding was not just a one-day event but a weekend extravaganza. Kim's bachelorette party was held in Paris. She and Kanye had an intimate pre-wedding brunch hosted by the famous designer Valentino.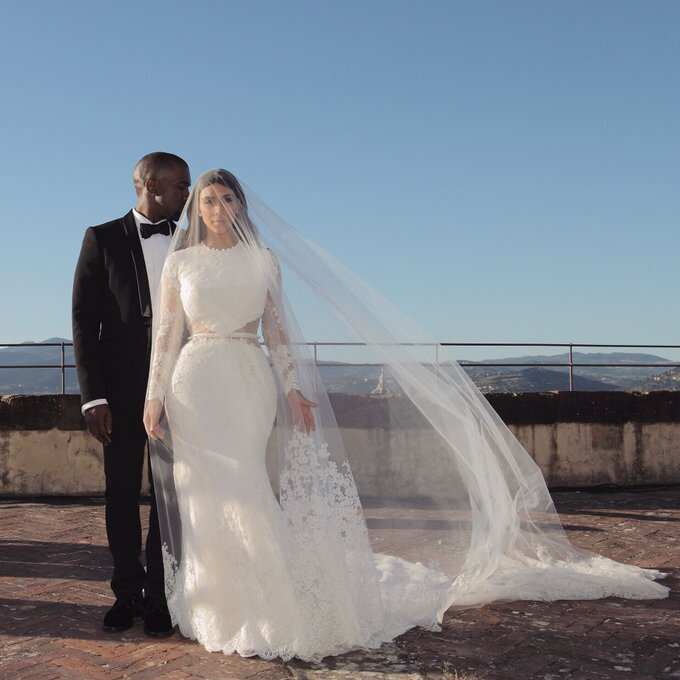 The wedding was on a beautiful private island where she wore a custom Givenchy haute couture gown and was accompanied down the aisle by her step-dad Bruce Jenner, now Caitlyn Jenner. Kim Kardashian West certainly had the wedding of her dreams. They recently celebrated their fifth wedding anniversary.
Kim Kardashian kids
Kanye West and his lovely wife have 4 lovely children. They are North West, Saint West, Chicago West and Psalm West.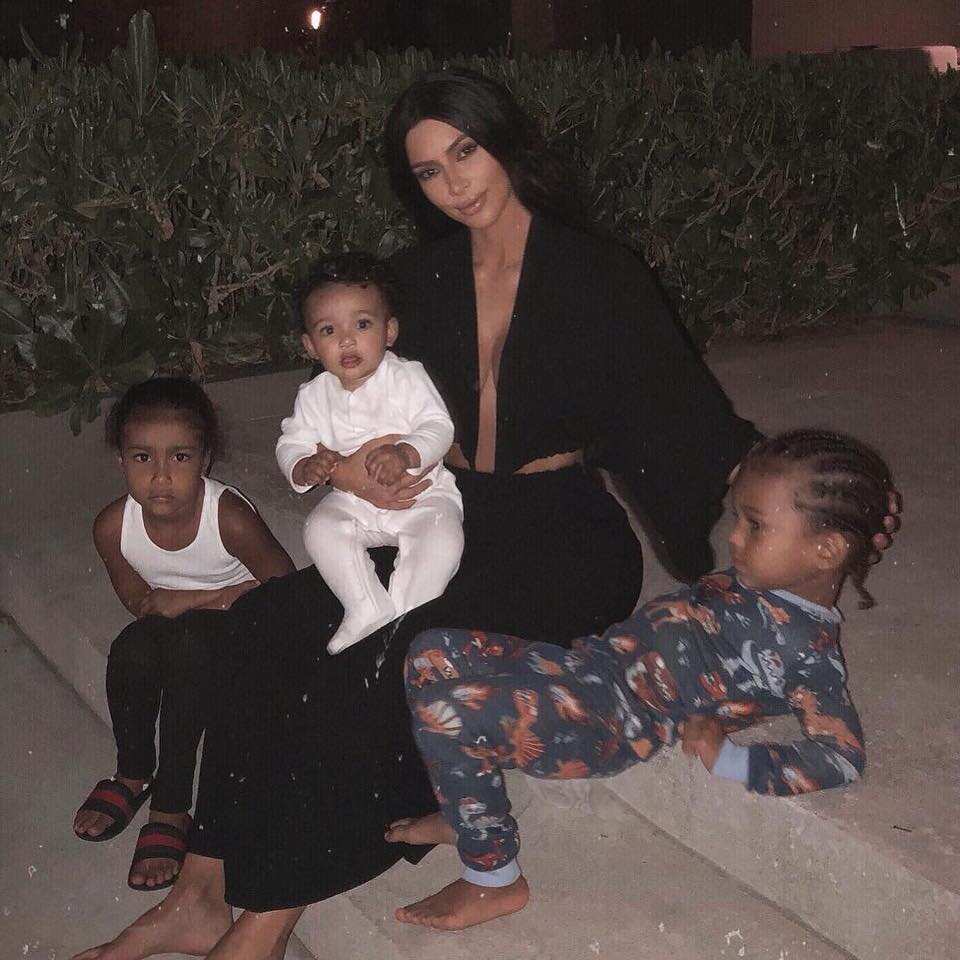 Kim K has always had difficult pregnancies. Out of her four children, she was only able to carry two of them on her own. She was pregnant with and delivered both North and Saint. Her pregnancies were especially difficult as she suffered through them. While pregnant with North, she suffered from pre-eclampsia, leading her to deliver at 34 weeks pregnant. She also had a complication with her placenta that required surgery to correct.
Her second pregnancy with Saint was difficult as well. She had an especially difficult birth due to placenta accreta, the same complication that she had before with North. After this, she was warned from getting pregnant again as it would be dangerous for her health. For her other two children Chicago and Psalm West, she and her husband, Kanye, decided to use a surrogate to help them out.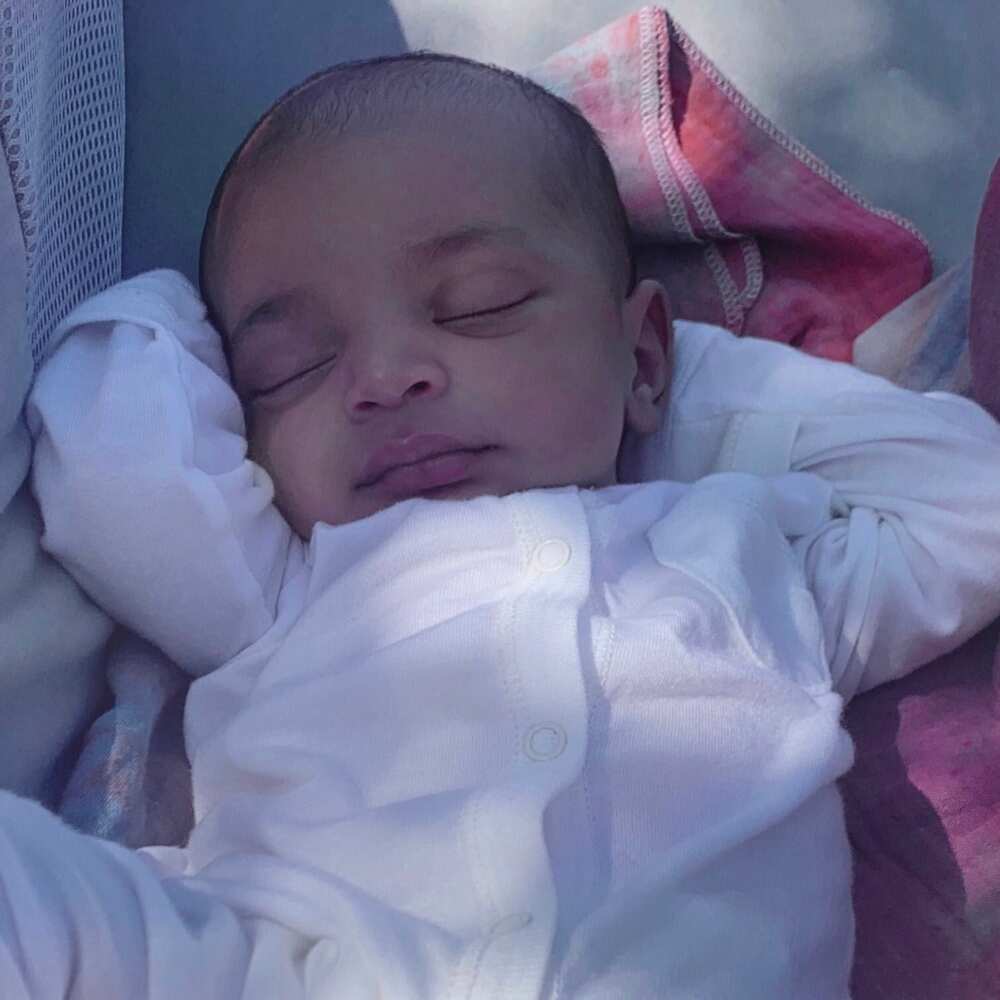 Who is the richest Kardashian?
We have all seen how lavish their lives are. From their social media pages, TV shows depicting their fabulous vacations, gowns they wear on red carpets as well as paparazzi photos of them in high-end restaurants and vacation spots. With all this, it would lead one to wonder as to who is the richest one?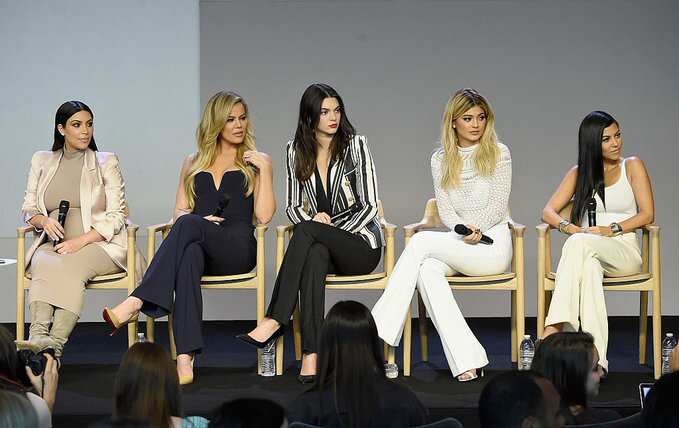 Here are their individual net worth's:
Kylie is most certainly the richest one in the Kardashian-Jenner clan. Most of her money is due to her very successful cosmetic line that largely deals with lipsticks. She is not only the richest in her family, but she is also the youngest billionaire in the world as of today.
Kim Kardashian sisters
The Kardashian sisters are a pop culture phenomenon. A lot of people around the world want to know everything that Kim and her sisters are doing, from their diets, work-out plans, clothes designers, to who they are dating. Thanks to their brilliant "Momager" Kris Jenner and their own efforts, Kimberly and her sisters have made themselves and their family a business and Hollywood powerhouse.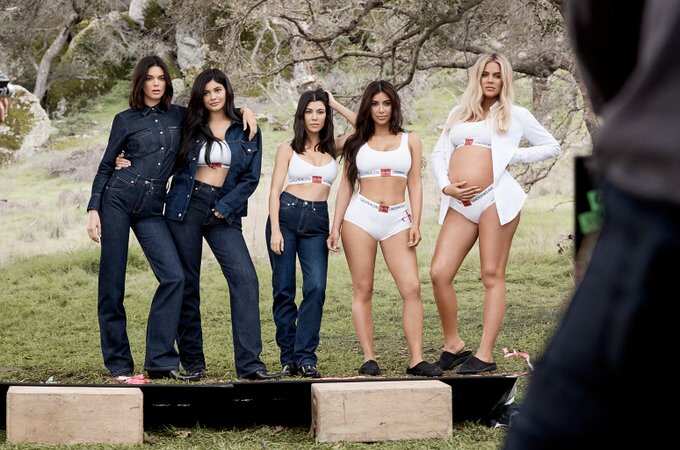 They rank from oldest to youngest as follows:
Kourtney Kardashian — 40 years old
Kimberly Kardashian — 38 turning 39 years
Khloe Kardashian — 35 years old
Robert Kardashian — The only son in the family. He is 32 years old
Kendall Jenner — 23 years old
Kylie Jenner — 21 years old
READ ALSO: Kylie Jenner net worth: house, cars, cosmetic line
Kim Kardashian app
There is absolutely nothing that Kim K cannot sell. In 2014, she jumped into the tech scene by launching her game app. It required people to have a subscription of about $2.99 per month in order to play. The app did extremely well. It earned the reality star as well as the game developer over 200 million dollars in annual revenue. With the success of her app, she was able to convince her sisters to join her, and in 2015, they too launched their own apps.
However, after years in the app game business, she and her sisters recently decided that they were going to shut down the apps. The decision announcement was made on 19th December 2018.
Kim Kardashian age
The media personality was born on 20th October 1980, meaning that she is currently 38 years old. She will be turning 39 in just a couple of months.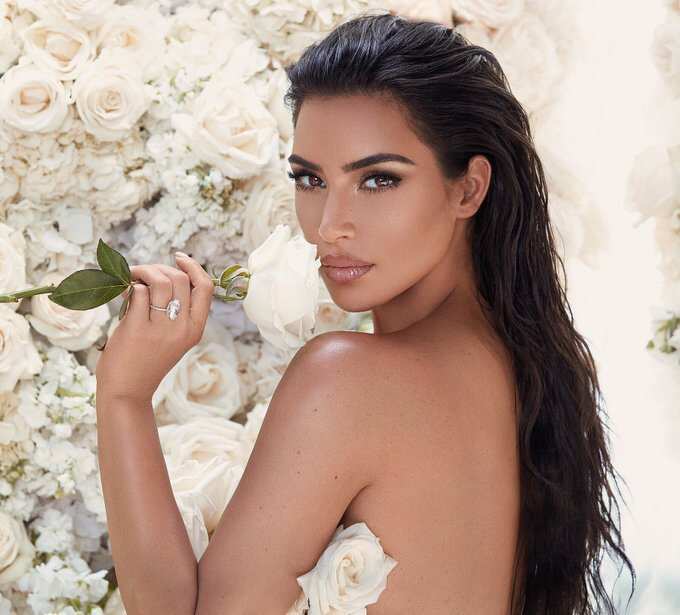 There you have it — all you need to know about Kim Kardashian net worth, TV shows, husband, kids, and the rest of her family. The woman is certainly not slowing down and will keep re-inventing herself and growing her net worth. We wish her all the best.
READ ALSO: Khloe Kadarshian's ex-husband Lamar Odom regrets cheating on her
Source: Legit.ng