Ben Affleck bio: age, height, tattoo, who is he married to?
Have you watched any movie starring Benjamin Affleck? He is one of the most talented and famous actors in the world today. Ben Affleck is renowned for his performances in various films as well as his work as a producer. The star has also won several awards, and his net worth as of 2019 ranks him as one of the richest actors in the world.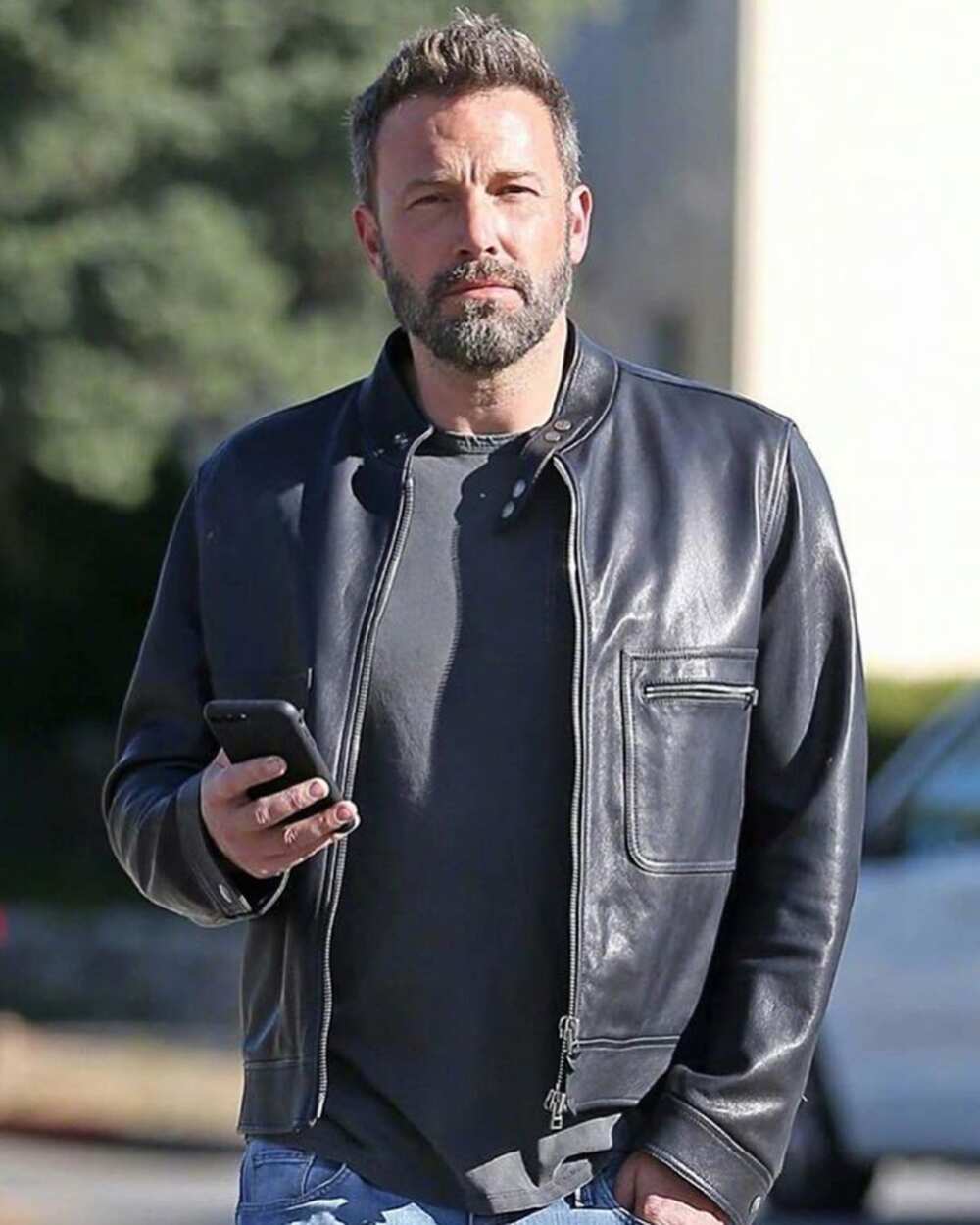 Ben Affleck is a man of many talents. He works as an actor, screenwriter, producer as well as a director. The American actor began his career at a young age and starred in an educational series known as The Voyage of the Mimi in 1984. Affleck later made an appearance in the comedy known as Dazed and Confused. The multi-talented star has also acted in two of Kevin Smith's films: Dogma and Chasing Amy. In 2016, Affleck starred as Batman in the superhero film Batman vs Superman: Dawn of Justice and also starred in a thriller called The Accountant.
Ben Affleck profile summary
Full name: Benjamin Geza Affleck-Boldt
Moniker: Ben
Date of birth: August 15, 1972
Age: 46 years
Place of birth: Berkeley, California USA
Zodiac sign: Leo
Occupation: Filmmaker and actor
Height: 6'4" (192 cm)
Weight: 98kgs
Body measurement: Chest - 44 inches, waist - 36 inches, biceps - 17 inches
Eye colour: Light brown
Hair colour: Dark brown
Nationality: American
Ben Affleck age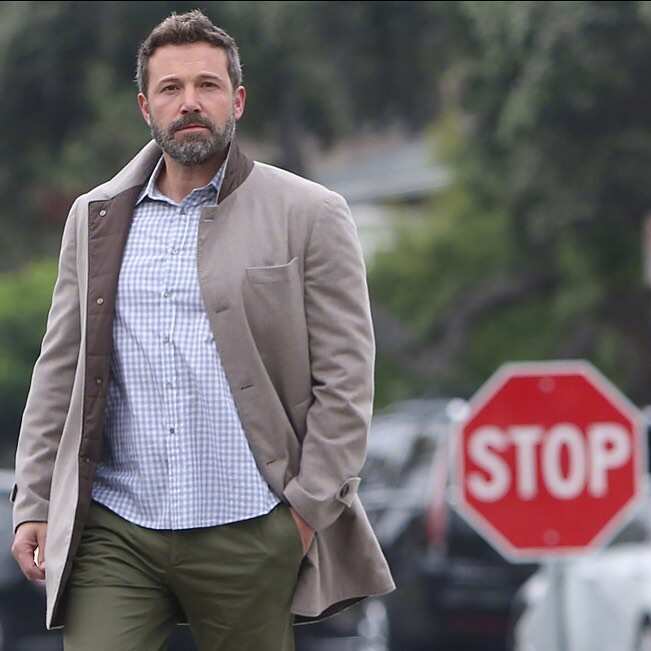 Benjamin was born on August 15, 1972, in Berkeley, California. He is an American citizen by birth. The actor is 46 years. In August 2019, he will turn 47.
Body features and measurements
Ben Affleck height is 1.92m and has a body weight of 98kgs. His hair is dark brown with hazel eyes.
Ben Affleck's family
The actor's father is Timothy Byers, and his mother is Christine Anne Boldt. His father had various jobs: mechanic, electrician, bartender as well as a cleaner at Harvard University. The mother worked as a Harvard elementary school teacher. Ben's parents divorced when he was eleven years old. Ben Affleck brother, Casey Affleck is also a very popular actor.
READ ALSO: Sergio Aguero bio: age, height, salary, wife, tattoos
Is Ben Affleck married?
Ben has been in a series of relationships. In October 1997, the talented filmmaker and director dated Gwyneth Paltrow. The two met at a dinner in Miramax. However, they later broke up after two years of dating. In 2002, Affleck started going out with the famous singer, Jennifer Lopez. They dated for two years before ending the relationship. He also dated Jennifer Garner in 2004. Ben Affleck Jennifer Garner tied the knot on June 29, 2005. The two are blessed with three beautiful children: Violet Anne, Samuel Garner, and Seraphina Rose Elizabeth. However, Ben Affleck wife Jennifer Garner and Ben called it quits in 2015. The two filed a divorce which was finalized in 2018.
After the divorce, Ben was in a relationship with Lindsay Shookus, but as it reported, the two decided to split.
Ben Affleck net worth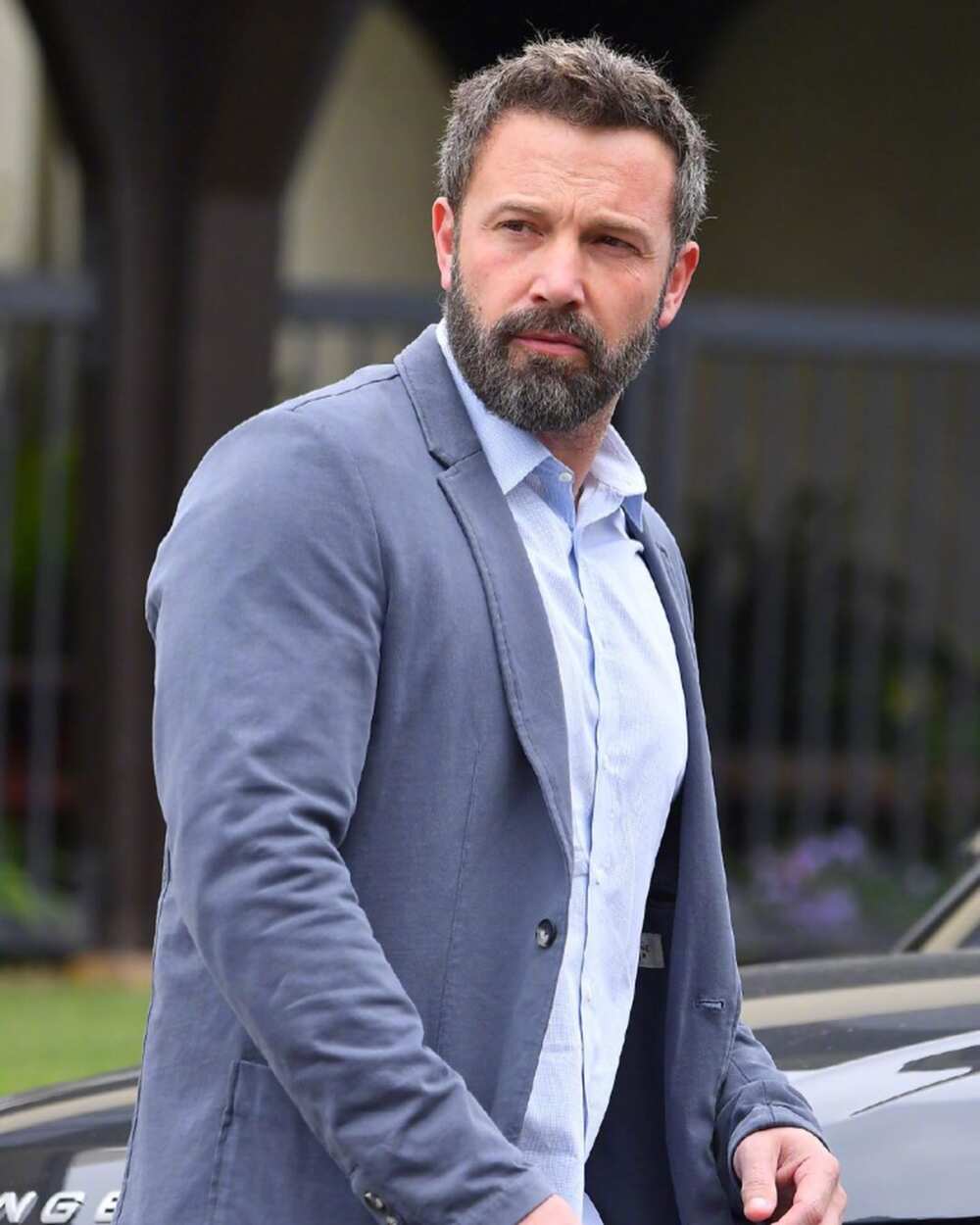 The actor has had a successful career in the entertainment industry for over three decades. As of 2019, Ben Affleck is estimated to have a net worth of $130 million. Back in 2016, he was recognized in the top 100 list of the wealthiest celebrities by Forbes. Affleck has managed to conquer the industry for over thirty years. His talent has made him famous worldwide and has gotten him a well-deserved Academy award. Ben Affleck has also done many endorsements which have also added to his current net worth.
Ben Affleck production company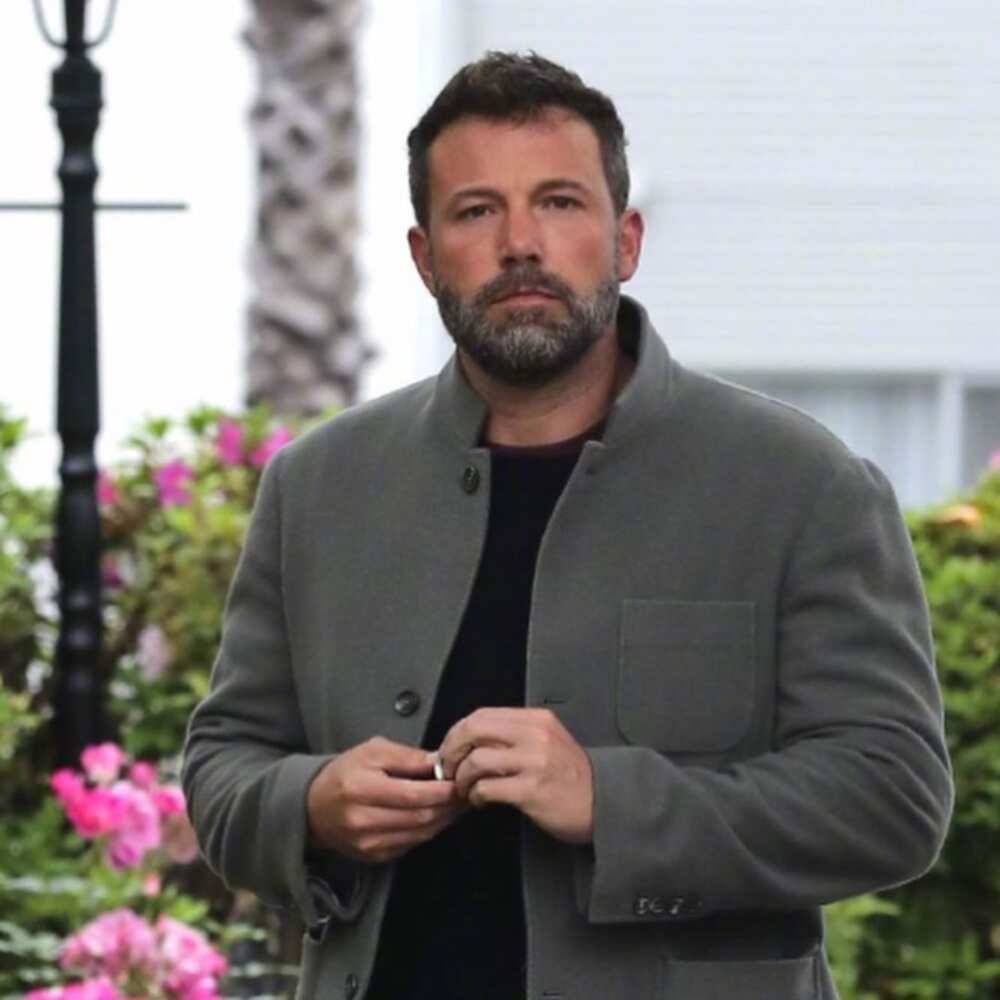 Pearl Street Films is an American based motion picture production company, founded by Ben Affleck and Matt Damon. Jennifer Todd was named the president of the company in October 2012. Pearl Street Films is located at Warner Bros.
How many awards has Ben Affleck won?
Affleck first gained recognition as a writer and managed to win the Golden Globe as well as the Academy Award for Best Original Screenplay. His play Good Will Hunting which he co-wrote with Matt Damon pushed him to the top. Ben Affleck has also received a Golden Globe nomination for his outstanding performance in Hollywoodland. The gifted writer has also won a Directors Guild Award for the best director of the movie Argo, the Academy Award for the best picture as well as the BAFTA Awards.
Ben Affleck tattoo
What is the big deal about the tattoo? It is quite apparent that the actor has a few tattoos. However, there is one particular tattoo that stands out from the rest, the one on his back. This tattoo has earned him the most media coverage. When seen at first,the many colours may give you a misguided opinion. Nevertheless, it appears like Ben likes the huge phoenix spread across on his back.
READ ALSO: Kaley Cuoco net worth, salary, age, height, tattoos, smoking
Ben Affleck houses
This multi-talented Hollywood star has owned several homes, as shown below:
Pacific Palisade house
This great producer and director owns a 50-acre estate located in Savannah. The actor bought the estate for $7 million in 2003. Affleck also owned a pacific palisade home. It was later sold to musician Adam Levine in January 2019. The beautiful house sits on 8,800 square feet of living space featuring five bedrooms and eight bathrooms. This house also has a swimming pool and a guest house that makes up the ground floor.
One of the fantastic features of this mansion is the open-air swimming pool for the family, and an open garden perfect for family reunions and picnics. It also has a wine cellar. It is believed that the wine cellar holds wine worth more than $10,000. This quiet palisade house also has a gym, a crafts room, a private screening room, two-bedroom suite for guests and billiard rooms.
Los Angeles house
Affleck and his ex-wife owned a home in Los Angeles, N. Carmelina Avenue. The house was developed by John Bersci, a renowned real estate developer. This mansion is believed to have cost the couple $17.5 million. It boasts of nine bedrooms, two guest rooms, three front-facing garages and nine bathrooms. The magnificent home sits on a 2,500 sq ft piece of land.
The mansion also has a master bedroom with an attached sitting room, four fireplaces, a sauna, two big bathrooms, a huge terrace and a beautiful wine cellar. It features separate servants quarters, one hidden library, a private lounge and a cemented pond just next to the garage. One of the best features of this mansion is the kitchen. Attached to the master bedroom is an open-air swimming pool at the rear end of the building.
Ben Affleck car collection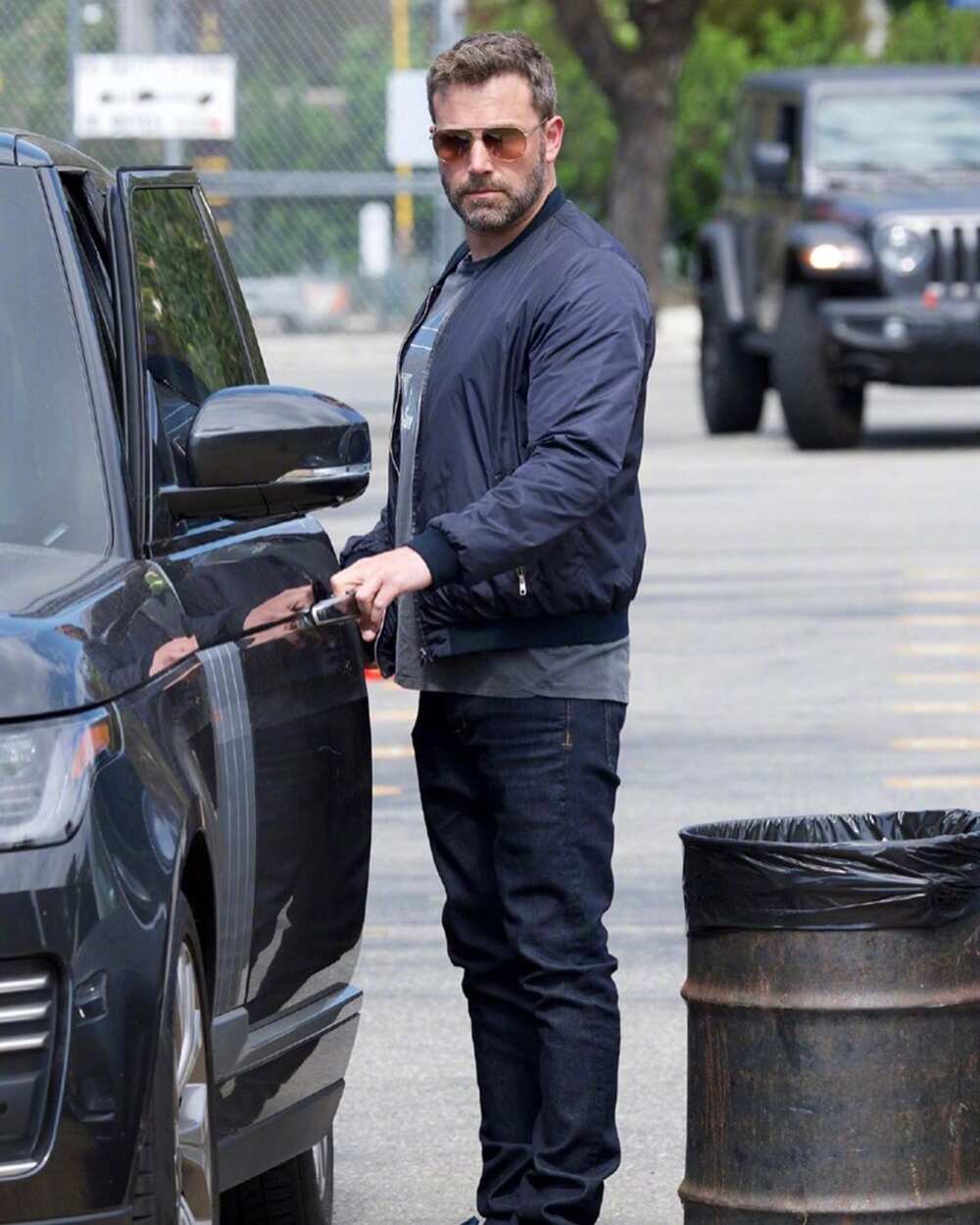 Below is Affleck's car collection which he takes pride in:
GL 350 Bluetech
The vehicle offers European luxury and styling, but it is made in America. It is comfortable, spacious, and has a quiet interior with plenty of storage space for all. This car shares the same uni-body architecture with the GLE Class. GL350 is powered by either a 4.6 litre or 5.5-litre V8 engine. It also has a 3.0-litre diesel engine. The GL gives maximum power with its 7-speed automatic transmission. A GL 350 Bluetech costs approximately $75,500.
Audi S8
The actor owns a black Audi S8. It is a German automaker's flagship high-performance sedan. The design is based on the famous A8 luxury sedan produced in the same period. This car comes with a more powerful engine, aggressively powerful brakes, a handy sport-tuned suspension and a very cool appearance. High-quality leather-trimmed interior, a classic fit, genuine wood accents and finish complement the Audi S8.
Mercedes-Benz S63 AMG
Affleck has been spotted severally driving this black toned Mercedes Benz. The machine comes with a 5.5-litre AMG V8 engine. Although the weight of the engine is ultra heavy, the vehicle can still move swiftly. Its engine allows it to hit 60mph with much ease compared to Porsche 911 Carrera models.
Lexus RX
Ben uses this car mainly for fun rides. The luxury SUV has been a favourite for many of its users. This is because of its comfortable ride, a super spacious interior, a strong reliability record, and delighting high-tech features.
The Lexus RX comes with a 3.5 litre V6 with an efficient six-speed automatic transmission. The engine produces up to 270 horsepower. This car also comes with various standard features including tilt and telescoping type power steering wheel. It also comes with practical keyless ignition, super durable eight-way powered front seats as well as a dual zone easy automatic climate control.
Land Rover LR4
Actor Ben Affleck uses his silver-white Land Rover LR4 to drop his kids off to school, and for his usual activities like shopping for groceries. The exterior of the $60,000 SUV has a rugged handsome look, and the interiors too have been styled with extensive leather upholstery. Other features include a rear-seat DVD entertainment system and multiple cameras that provide a 360-degree view of the interior.
Tesla Model S
Affleck is known for his love for environmentally friendly vehicles. One such car is the black Tesla Model S. The $65,000 car is power-driven by an electric engine. The car also comes with an all-aluminium chassis along with xenon headlamps and a panoramic glass roof that combines to provide a trendy exterior look. Its interiors have bucket seats that are lined with expensive leather and high-end devices such as a 17-inch touch screen multimedia display.
Ben's charity support
The kind-hearted actor is also involved in charity.
A-T Children's Project
Affleck is involved in various charitable activities like the A-T Children's Project. It is a non-profit organization which raises funds to support functions like biomedical research projects, and primarily a clinical centre devoted to getting a cure for ataxia-telangiectasia disease. The deadly disease is hereditary, attacking children and causing progressive harm of muscle control, and immune system problems. A-T Children's Project has support from the actor Ben and other celebrities.
Eastern Congo Initiative
Ben also co-founded the Eastern Congo Initiative. This initiative was formed in collaboration with Whitney Williams back in 2010. It is the first United States-based grant-making initiative which is wholly focused on working for and with the people of eastern Congo. Affleck's charity work shows that he is a person willing to better the lives of those who are less fortunate.
Ben Affleck is an actors who has different distinctions to his credit. During his career, he has been nominated for both his acting and writing skills. Ben also possesses excellent directing skills. The screenwriter has worked on many TV series and movies. He is popularly known as Ben Affleck Batman for his role in the Superhero movie. Some of his best works include Pearl Harbor, Gone Baby Gone, Good Will Hunting, and Shakespeare in Love, among others.
READ ALSO: Bruce Lee bio: age, height, children, net worth, cause of death
Source: Legit