Scarlett Johansson is celebrated across the United States and the entire world. Her popularity emanates from her blooming acting career. Her beauty, philanthropic nature and immense involvement in politics have enabled her to attract more attention from her fans. Just to list a few, 'The sexiest woman alive', 'the embodiment of male fantasy', 'beautiful', and 'sexually overwhelming' are the descriptions she has so far received because of her beauty.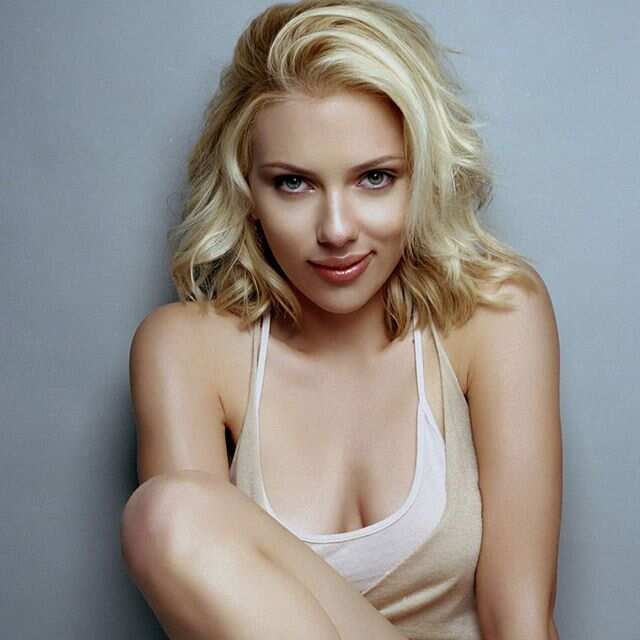 Scarlett Johansson is an American singer and actress. She is ranked among the highest paid actresses in the world. Her aspiration for acting was from childhood. In some instances, she could stare in the mirror until she cried wanting to be Judy Garland of 'Meet Me in St. Louis', her role model. At the age of seven, she felt devastated when instead of her, a talent agent signed her brother. She, however, vowed to become an actress.
Scarlett Johansson profile summary
Real name: Scarlett Ingrid Johansson
Nickname: ScarJo
Date of birth: November 22nd, 1984
Scarlett Johnsson age: 34 years
Place of birth: New York City, New York, United States
Citizenship: Dual citizenship, American and Danish
Occupation: Actress and singer
Marital status: Twice divorced
Weight: 57 kg
Height: 5' 3"
Scarlett Johansson biography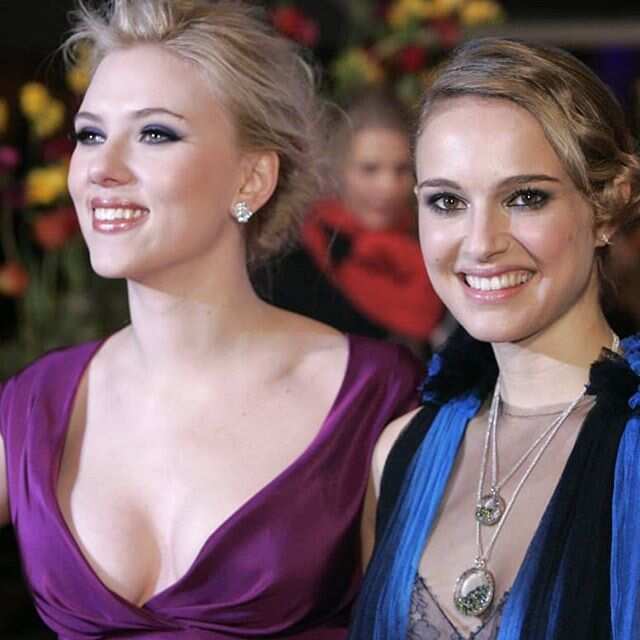 She was born in New York City on November 22nd, 1984. Scarlett Johansson age is therefore 34 years, and she will be turning 35 years old this November. She is the daughter of Karsten Olaf Johansson and Melanie Sloan. She has an older sister Vanessa and an older brother Adrian. Her twin brother is called Hunter, and her older half-brother from her father's first marriage is called Christian.
The actress holds dual citizenship. She is American and Danish.
Early life
Her parents divorced when she was only 13 years. Scarlett was close to her maternal grandmother, Dorothy Sloan, a bookkeeper and schoolteacher. She considered Dorothy as her best friend.
Scarlett attended PS 41, an elementary school in Greenwich Village in Manhattan. With a passion for her career at an early age, she often put a song-and-dance routine for her family. Both her parents were supportive of her choice in career.
Career
Miss Johansson is involved in both acting and singing. However, she is majorly known for acting roles
READ ALSO: The Avengers movies: top facts you need to know about the franchise
Acting career
Her acting career started during her schooling years, where she landed acting roles. Her first film debut was in 1994's 'North' with Elijah Wood. Two years later, her first leading acting role came with 'Manny & Lo', an independent dramatic comedy. She acted as the younger sister of a pregnant teenager. Her twin brother made an appearance in the comedy as well.
In 1998, playing as a young amputee in 'The Horse Whisperer' the actress attracted more attention and won many fans.
2001 saw her receive more positive attention with her supporting role in 'Ghost World' not forgetting it tepid box office success.
She graduated from Professional Children School (PSC) in 2002, Scarlett became one of Hollywood's top up-and-coming actresses. She garnered critical awards from her two starring roles in 2003. In 'Girl with a Pearl Earring', she acted as a servant girl displaying an impressive performance. The same brilliance was displayed in 'Lost in Translation' where she acted as a woman visiting Tokyo who gets into a relationship with a much older man.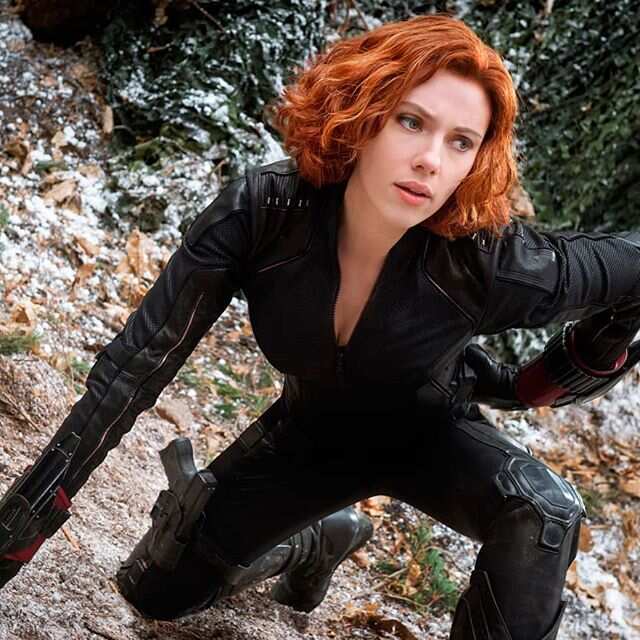 After these early successes, Scarlett Johansson took on a variety of projects. In 2006, she worked closely with director Brian De Palma on a crime Thriller 'The Black Dahlia'. Come 2007, Scarlett starred in the comedy, 'The Nanny Diaries'.
She has collaborated with director Woody Allen, and as a result, she has appeared in many of his movies.
Talking about big projects, the actress has appeared in 2010's 'Iron Man 2'. She played the super-agent Black Widow.
Finally, in her acting roles, Scarlett Johansson Avenger contribution can never go unmentioned. In 2012 she also appeared in the box-office hit movie 'The Avengers', she featured alongside Downey as Iron Man, Chris Hemsworth as Thor and Chris Evans as Captain America.
READ ALSO: Mark Ruffalo bio: wife, net worth, age, does he have brain tumor
Music career
In February 2005, Scarlet formed a band called the Singles. The band included Este Haim, Holly Miranda, Kendra Morris, and Julia Haltigan. The group released their first single 'Candy' before she received a cease order from the lead singer of the Los Angeles rock band the Singles. In 2006, Scarlett sang 'Summertime' for 'Unexpected Dreams-Song From the stars'. The following year, Johansson joined hands with Pete Yorn for an album of duets. The pair released a collaborative album 'Break Up' in 2009. The singer released her first album 'Anywhere I Lay My Head' in the year 2008. The recording was, however, a critical and commercial disappointment.
Awards and achievements
As an actress, she has received numerous awards. They constitute 41 wins and 142 nominations
Personal life
As a public figure who has attracted much attention across the globe, a lot about her personal life is known to the general public. However, let us look at some of what could be considered by many as personal.
Scarlett Johansson husband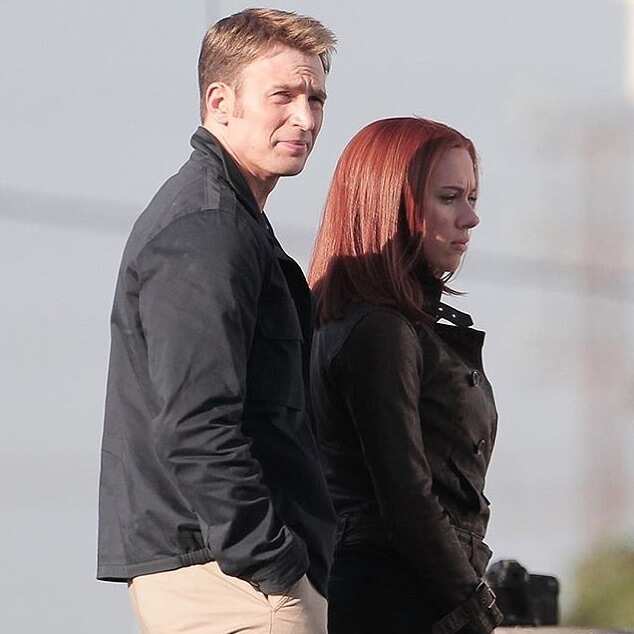 In 2007, she began a relationship with Ryan Reynolds. The pair got engaged in May the following year and later got married in September 2008. The marriage lasted for only two years. A separation came in December 2010 followed by a divorce in July 2011.
Later in November the same year, she started dating Romain Dauriac, a Frenchman and owner of an advertising agency. They got engaged in September the following year and married in October 2014. The couple, however, separated in mid-2016 and divorced in September 2017.
In December 2017, the actress began a relationship with Colin Jost her 'Saturday Night Live' co-writer and 'Weekend Update' co-host. They engaged in May 2019.
Scarlett Johansson daughter
While engaged to Romain Dauriac, she gave birth to their daughter in 2014. She named the kid Rose Dorothy Dauric.
Scarlett Johansson twin
Does she have a twin? Well, Scarlett was born alongside her brother Hunter. They are twins. The two are both involved in acting and have appeared together in films including 'Manny & Lo'.
How much is Scarlett Johansson worth?
Scarlett Johansson net worth is what everyone would love to know. Considering that the artist made it into the limelight at a young age. Perhaps she has gathered much wealth to build a mint. Let us find out how much Scarlett Johansson is worth.
As of July 15, 2018, Forbes reported that the actress managed to earn whopping $40.5 million. Furthermore, the report says that Scarlett Johansson movies are the main source of this wealth. In 2019 the actress's net worth is estimated to be $140 million.
In a nutshell, Scarlett Johansson has been of significance in the acting roles she has played. She is mostly remembered for the role she played as a super-agent Black Widow in 'Iron Man 2' and the Avengers franchise. Away from acting, she is also a known philanthropist and has sometimes stepped into political scenes to campaign for leaders.
READ ALSO: James Franco bio: net worth, age, brothers, education