Ryan Reynolds bio: net worth, wife, height, age
Anyone who loves comedy should have a soft spot for Ryan Reynolds. The Canadian actor has probably cracked many bones than you would imagine with his hilarious performances. He also doubles as a filmmaker and screenwriter and has featured in several movies including the Deadpool superhero franchise.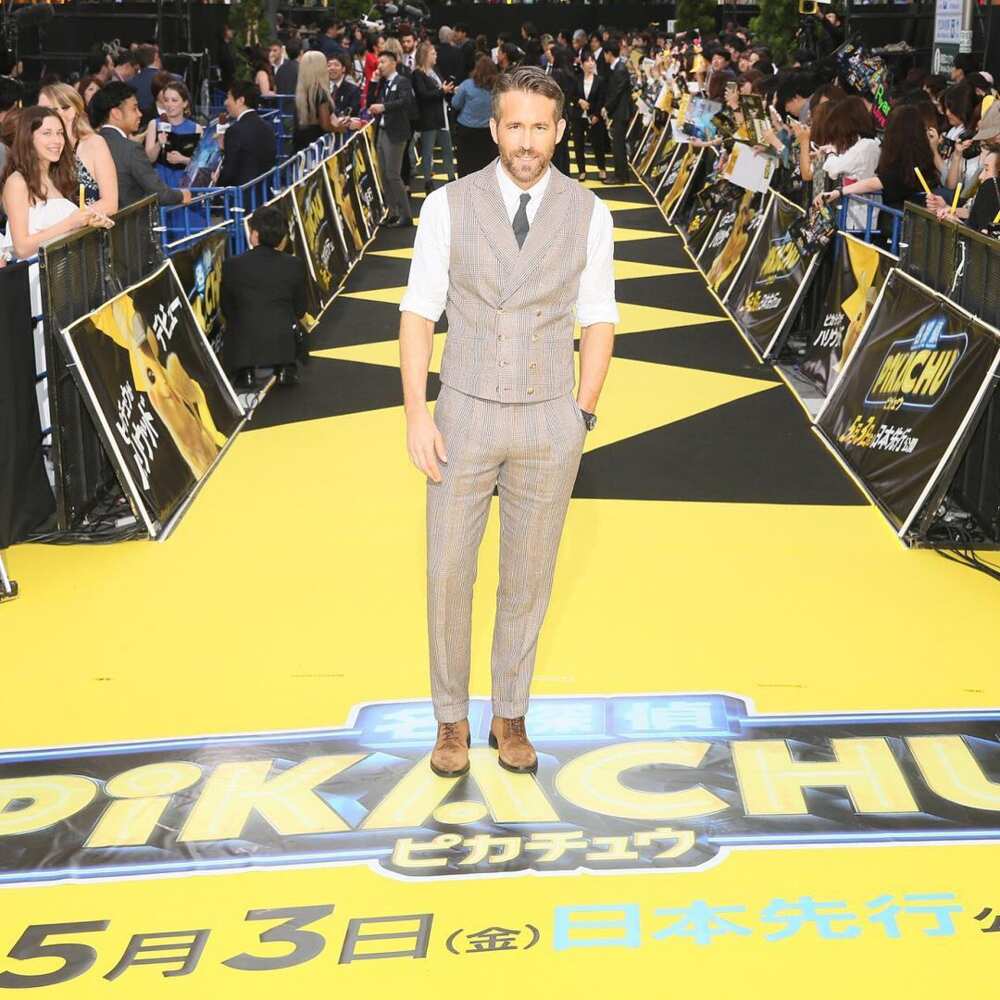 Generally, comedy is believed to be one of the most challenging genres to write and act as well. It is difficult to make people laugh, and that is why many comedy films end up flopping. Modern generation comedians may not be a patch on Charlie Chaplin, but that does not mean comedy is dead. Watching Ryan Reynolds movies will undoubtedly fulfil your comic desires and brighten your mood.
Ryan Reynolds personal profile
Full name: Ryan Rodney Reynolds
Nickname: Deadpool
Date of birth: October 23, 1976
Age: 42 years
Height: 6' 2" (188 cm)
Weight: 85 kg (187 lb)
Birthplace: Vancouver, Canada
Zodiac sign: Libra
Nationality: He holds dual citizenship, Canadian and American
Religion: Catholicism
Profession: Actor, film producer and screenwriter
Social media: Facebook, Twitter, Instagram
Ryan Reynolds bio
The talented comedian was born on October 23, 1976, in Vancouver, British Columbia. His father, James Reynolds was a sustenance distributor, while his mother, Tamara Lee Reynolds, worked as a retail salesperson. The actor is of Irish origin and also the youngest of four boys in the family. He was brought up alongside his three brothers, Terry, Jeff and Patrick Reynolds as Roman Catholics in Vancouver. Two of his siblings are police officers.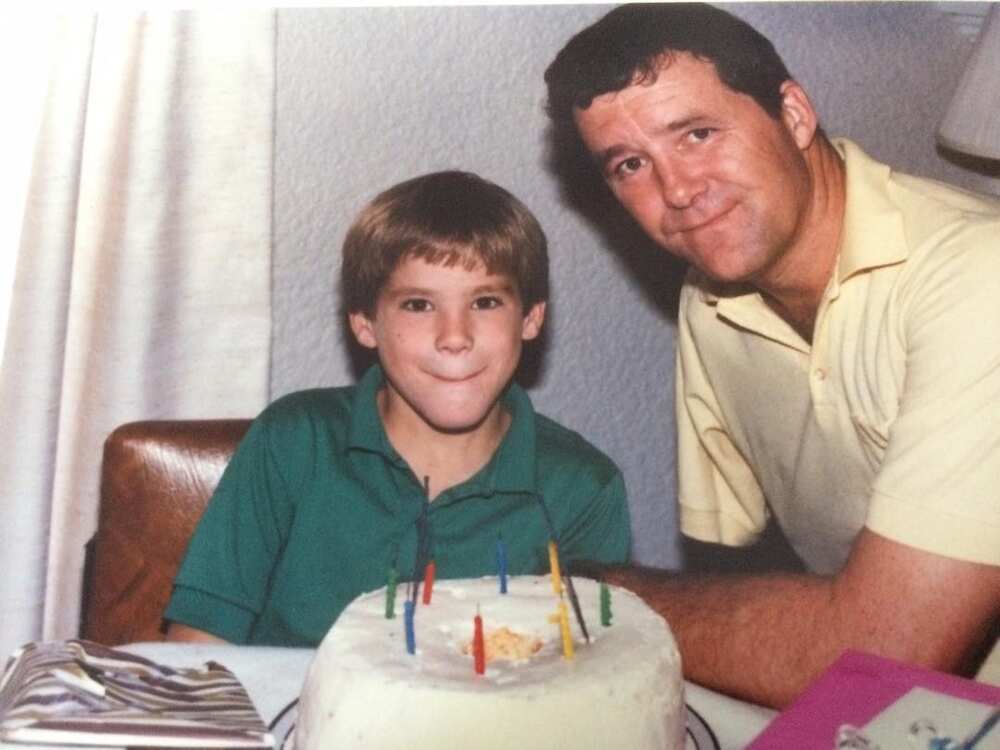 In 1944, Ryan graduated from Kitsilano Secondary School in Vancouver and later joined the Kwantlen Polytechnic University, for further studies. Like many other celebrities, the famous actor quit school before finishing to concentrate on his acting career at a very young age.
How old is Ryan Reynolds?
Most comedy fans may be in the dark about Ryan Reynolds age, but how old is he? The actor is 42 years old and showing no signs of ageing in his career. In addition to the age, Ryan Reynolds height is another frequently inquired information about the film star. He stands at 6 feet 2 inches (188 cm) tall.
READ ALSO: Josh Brolin bio: wife, net worth, age
Ryan Reynolds movies
Ryan has featured in many films and television shows. He began acting in soap operas and sitcoms and landed his first job at 12. He starred in the Canadian TV show Hillside (1991) as Billy Simpson, before earning his film debut in Ordinary Magic (1995). The actor also secured roles in Sabrina the Teenage Witch (1996) and ABC's sitcom Two Guys and a Girl (1998). He starred alongside Hugh Jackman in the famous X-Men Origins: Wolverine in 2009.
Some of his early movies include Amityville Horror (2005), The Proposal (2009), and The Green Lantern (2011). Others are Safe House (2012), The Croods (2013), Woman in Gold (2015), and Deadpool (2016 and 2018) among others.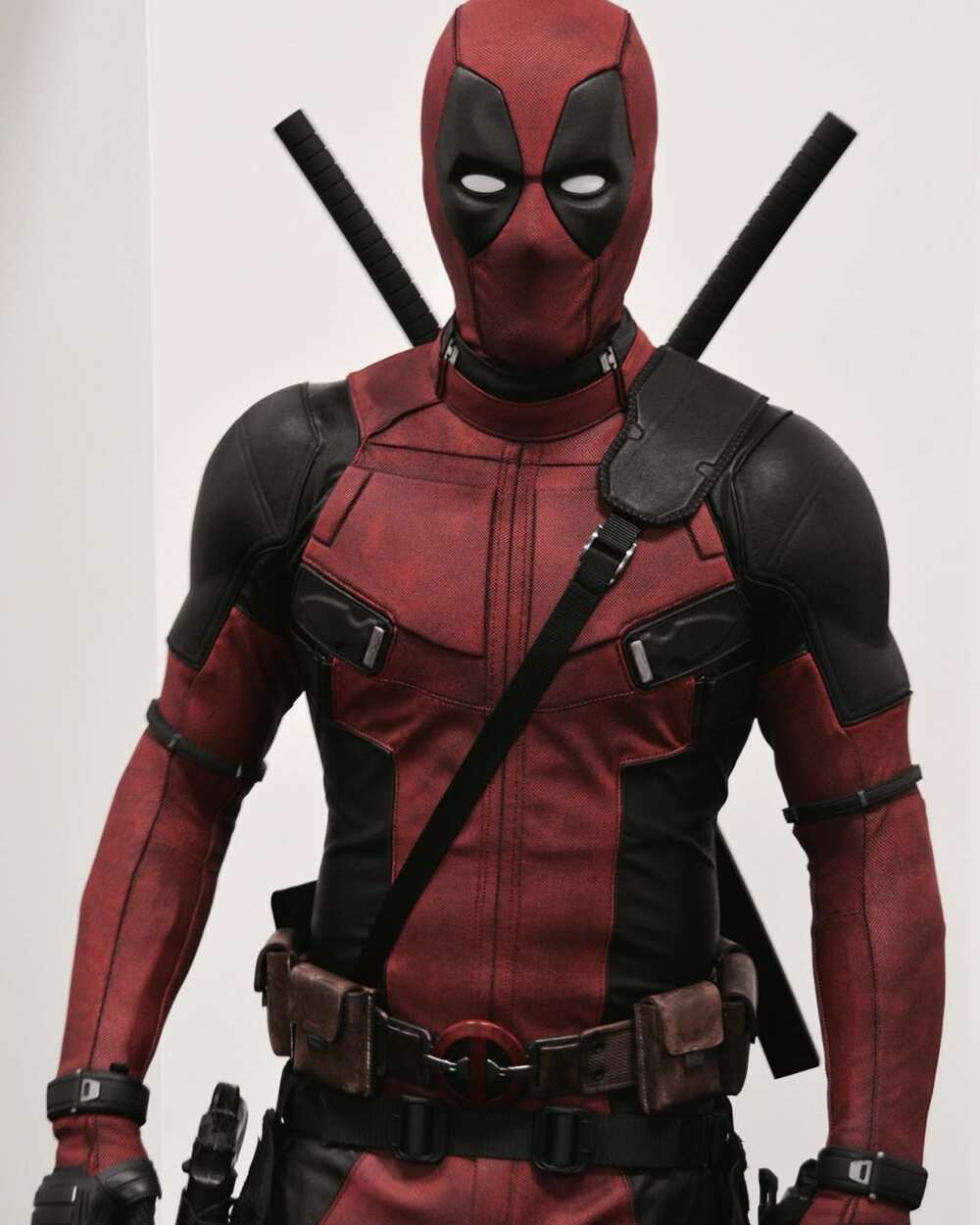 Ryan Reynolds Deadpool
Deadpool is a superhero film with some sense of humour. Numbers never lie, and for the film, its great success in box-office is not a secret. Deadpool recorded the highest income of 2016, with a record opening of over $264.9 million. On IMAX 2D, the film had the biggest worldwide opening of all time, with $27.4 million, dethroning the $23.8 million record held by of The Dark Knight Rises.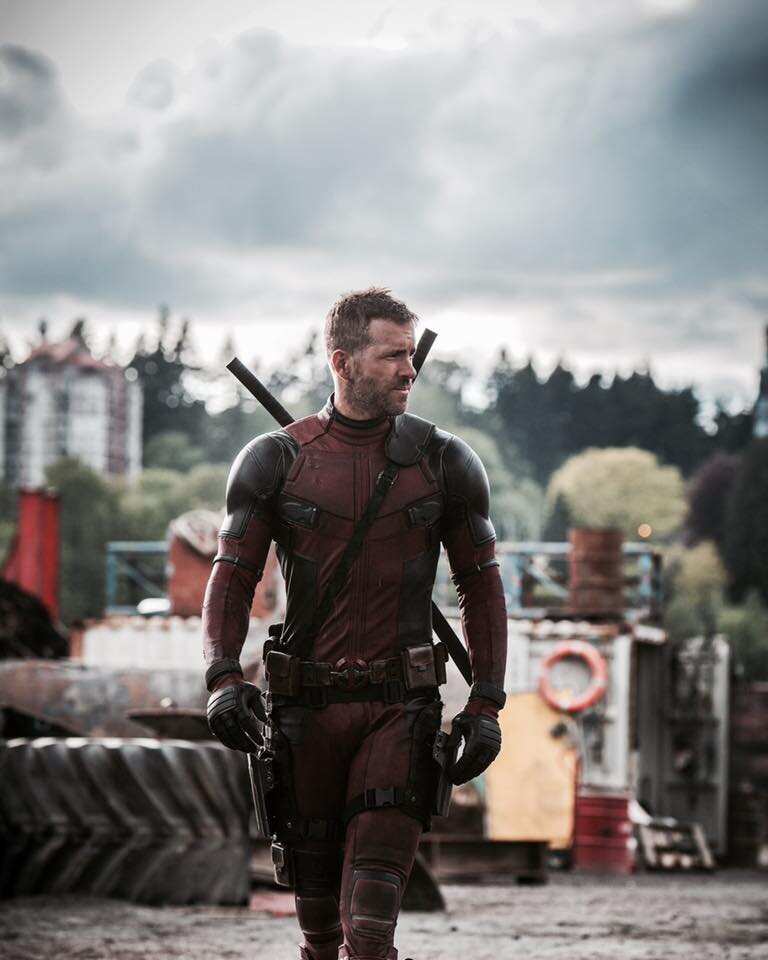 Deadpool 2 was released on May 18, 2018, and collected more than 734 million dollars worldwide. It was ranked sixth among the 2018 highest-grossing films. So, what is the actor's next project? Well, be prepared for Deadpool 3 with plans underway for the franchise. It will be another exciting film as fans hope to see more of his humour on the screens.
Ryan Reynolds Pikachu
What is Ryan's role in Pokémon: Detective Pikachu? The funny Canadian actor took the leading character alongside Justice Smith in the film. Ryan provided the voice-over of a crime-solving, caffeine-addicted Pikachu, looking to solve the source of his human partner's disappearance.
The film managed a whopping $58 million in its opening weekend and ranked among the top performing video game movies worldwide, according to Forbes. It also becomes the 12th video game film to pass $200 million globally, with a more significant percentage of its money coming from North America.
Ryan Reynolds net worth
Ryan's successful career in the film industry has earned him a lot of cash in his life. In 2017, he was ranked 15th among the highest paid actors by Forbes. The Deadpool star also ripped big from the gross earnings of his films. He has received several honours for his impressive work in the film industry, including the best actor in comedy award in 2016. His net worth is estimated to be $75 million in 2019.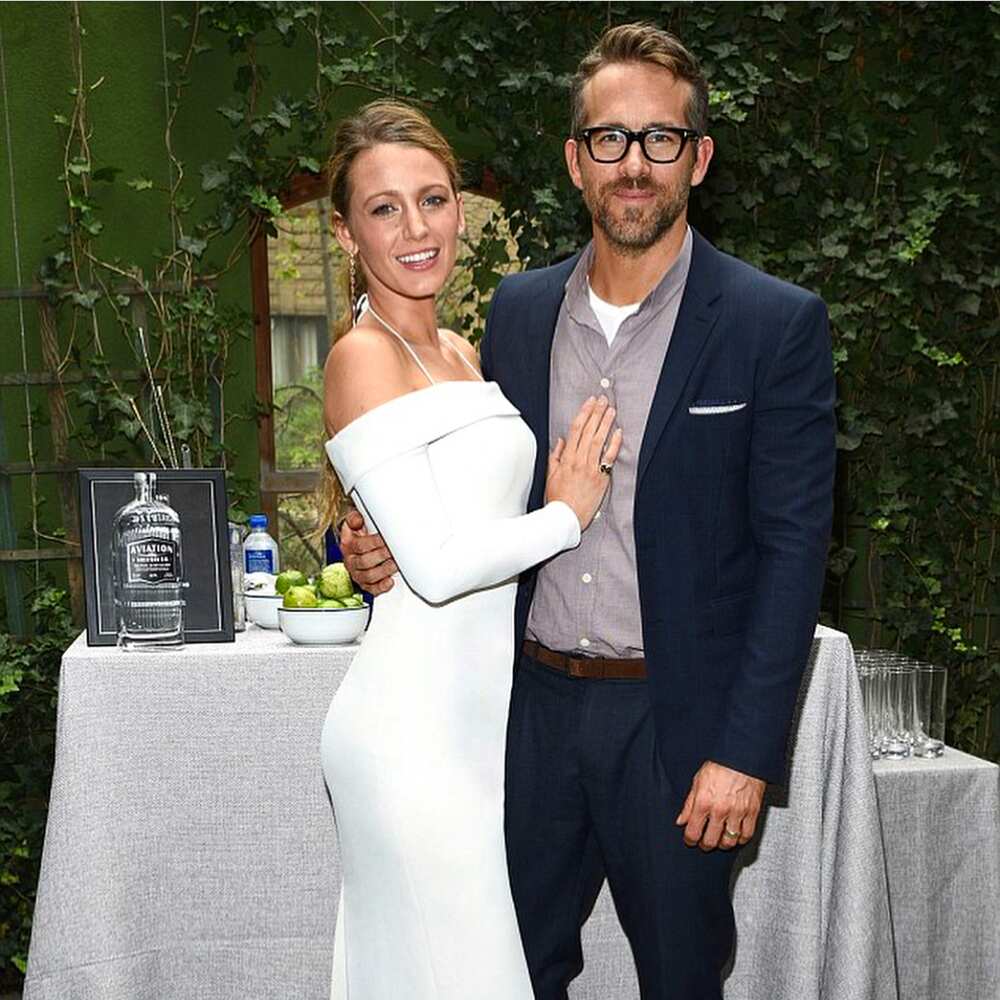 Ryan Reynolds wife
Is Ryan Reynolds married and who is his wife? You may have probably asked yourself these questions. The handsome actor would not go unnoticed by beautiful women across the globe. He has attracted many ladies in his life and has been in several relationships. Canadian singer Аlаnіѕ Моrіѕѕеttе was his first love back in 2002. The relationship lasted for a long time before they broke their engagement in 2007. Ryan moved on and found Ѕсаrlеtt Јоhаnѕѕоn in 2008. The pair enjoyed a wonderful time together but would later split in 2010. Ryan Reynolds and Scarlett Johansson officially announced their separation on December 23, 2010; they finally divorced on the first day of July 2011.
The Canadian actor began dating Green Lantern co-actor, Blake Lively in 2011, a few months after splitting with Scarlett. They got married on September 9, 2012, in South Carolina. The lovely couple welcomed their first child James Reynolds, in December 2014. Ines Reynolds, their second child, was born on September 30, 2016. The couple announced in May 2019 that they are expecting the third child soon.
Ryan Reynolds is one of the few comedy actors who have excelled in the genre despite the challenges in crafting and perfecting the art. His talent and skills have earned him a large fan base worldwide through his successful films. Generally, it is exciting to watch such an exceptional talent, and the young generation will be looking up to him.
READ ALSO: Jason Momoa net worth, biography, age, height, ethnicity, family
Source: Legit Newspaper