Magnom - I Taya ft Shatta Wale: audio, reactions
Magnom - I Taya is the latest jam by your favourite artist Shatta as he is featured by Magnom in a rather addictive song. The Ghanaian songwriter and producer titled his newest track, I Taya and then brought in one of Ghana's finest dance-hall artists, Shatta, to spice up the song. In this jam, the Oovadrive Music artist does something different from his other recent project named with B2 taking credit for the production.
Needless to say, this was one of the most anticipated songs by fans. The fact that 2 topnotch artists, one being a respected music producer, Magnom, finally releasing a jam that features one of Ghana's largest acts, Shatta Wale, I Taya may be ranked as one of the most awaited collaborations in recent time. True to the artists' styles, they did not disappoint as the jam turned out to be the bomb!
Magnom - I Taya description
Released: 10th June 2019
Genre: Afrobeat
Label: Oovadrive Music
Length: 3:30 minutes
Producer: B2
READ ALSO: Strongman - Crazy For You ft. KelvynBoy: audio, lyrics, reactions
It is a song that you will be glad to have listened to. It is the best 3 and a half minutes of your time you will ever spend. It will not be surprising if you find yourself putting it on replay.
The mid-tempo banger is one of the most addictive tunes you will ever come across. The line, its ok its okay I Taya I Taya will be replaying in your head.
Reactions and review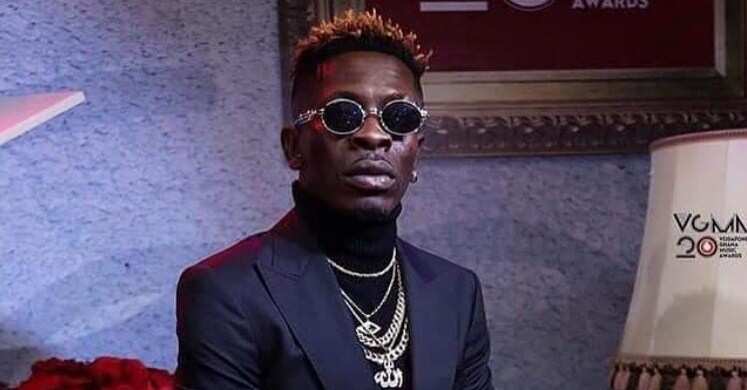 It is definitely one of the very best songs especially if you love mid-tempo tunes. You will be triggered to get on your feet and respond to the rhythm. This is what fans that have listened to the tune so far think too. Here are a few sampled comments from fans that have had a chance to listen to the tune already:
tchad dacht: Its ok its ok i taya... so good ❤❤
Samuel Owusu: Nice track
Valerie Vayelle: Yyeeeessssss
Kabir Gutty: We need that type of beat
U LIE TV: Best beat maker magnom bad man.....
Candy Monay: Love it
Sadiq Ranking SM: Dope tune Paa Paa Paa
Jeffrey Danso: It's Okay, The Tune Dey Be Me, I No Dey Taya, On Repeat *Chronicles
Kmt Boss: Dhope tune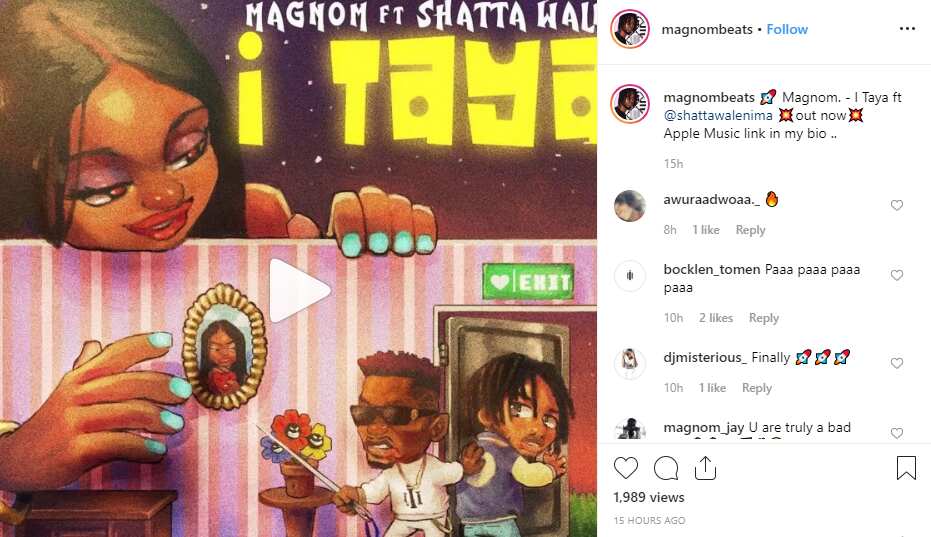 Fans cannot help but applaud the musician for his efforts in keeping them entertained by dropping the best tunes ever.
Taking your time to download the MP4 version of Magnom - I Taya song is the best decision you will ever make. The fresh tune is not only entertaining but also a soon-to-be banger that will be playing on all decks. Choosing it as one of your favourites is a sure way to stay updated with what is trending not to mention that you will be demonstrating your great taste in excellent music.
READ ALSO:
Dr Sid - Good Time: video, lyrics. reactions
Wendy Shay - Stevie Wonder ft. Shatta Wale: audio, lyrics, reactions
Shatta Wale - God Is Alive audio, lyrics, reactions
Source: Legit.ng