Editor's note: The importance of nutrition as a foundation for healthy development can't be underestimated. Poor nutrition leads to ill health, and ill health causes further deterioration in nutritional status. These effects are most dramatically observed in infants and young children.
So far, Nigeria has spent nothing less than N6.2bn feeding primary school pupils in 14 states. Although findings suggest enrollment figures has gone up since the commencement of the programme there are concerns whether Nigeria is getting the right value for monies spent.
In this report by Legit.ng, Olajide Adelana reveals a compelling trend of irregular feeding, poor planning, and corruption by state officials in the implementation of the programme in Jigawa, Kastina, and Sokoto states.
Disbelief came for Salisu Danladi this week and it did in a bold fashion. It did not knock on his door in his house. It met him at his place of work, shattering his quiet demeanor to the chagrin of friends who felt he was over reacting. He cared less and ignored them. Danladi, a taxi driver in his late 40s, was having a quiet day until he encountered this reporter last March.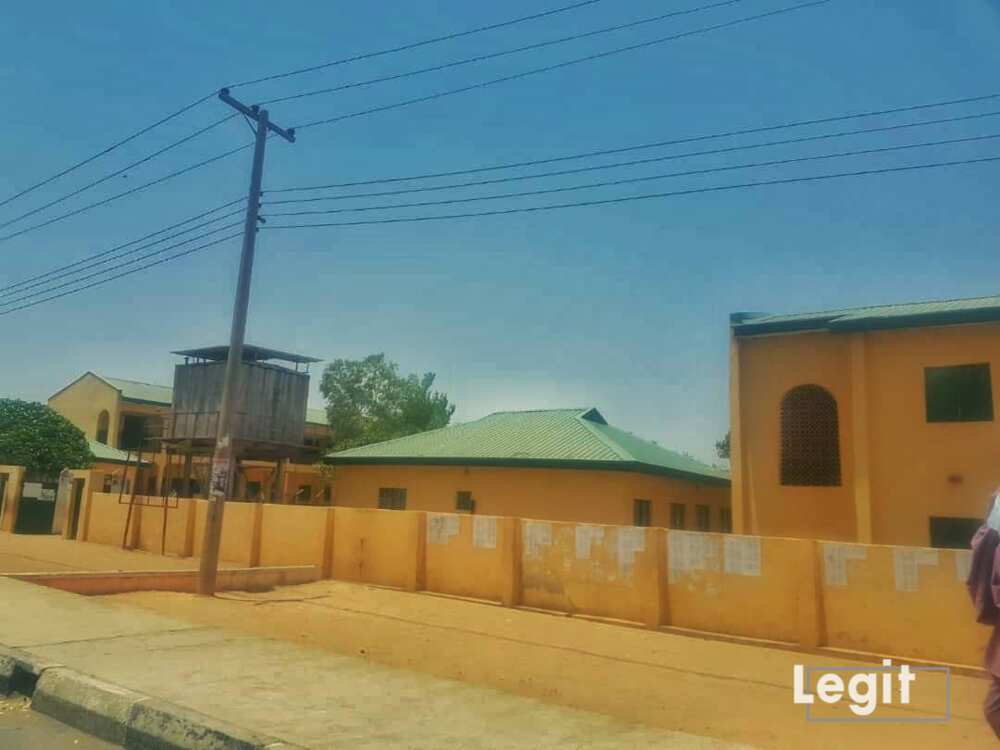 READ ALSO: NAIJ.com upgrades to Legit.ng: a letter from our Editor-in-Chief Bayo Olupohunda
The reporter who was in town to assess the widely publicized National Home Grown School Feeding (NHGSF) programme in the state had shown him a newspaper headline that says federal government was feeding at least 9.3 million children daily and shortly afterwards one can see the skepticism on Danladi's face. To be sure he was not been fooled, Danladi asked his friend to read out the entire body of the story. He would not trust newspaper headlines. They can be misleading sometimes, he said.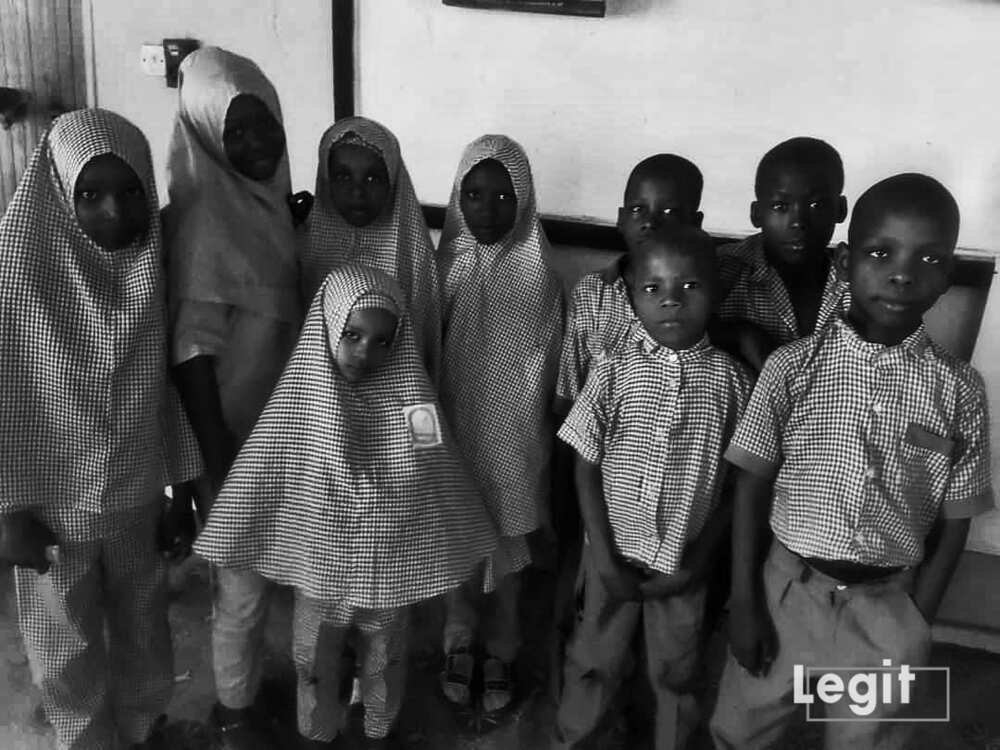 The National Home Grown School Feeding (NHGSF) programme was formally inaugurated on June 9, 2016 by President Buhari's administration to provide free meal a day to pupils in public primary schools in Nigeria.
The programme is meant to encourage local agricultural production, create jobs, improve child nutrition and health and promote school enrolment and completion. But there is something amiss and Danladi, who is barely literate, needs no formal education to know that a government's programme has gone south in his home state of Jigawa.
In disbelief, Danladi pinched his left arm, and kept his index finger in his right ear, shaking it rigorously as though he was clearing out some debris. It looked funny to some of his friends who wore wide grins; but he was not kidding. He kept a straight face. Asked why he did that, he said he wanted to be sure that his sense organs were still working perfectly. He was truly amazed.
If there was any need to suspect his reaction, it was dampened by the knowledge that he has two children in a primary school in Kazaure local government area of Jigawa state. He was not making it up. His reaction was genuine.
"Which programme are you talking about? My kids didn't eat any meal more than once last week. They also informed me that they have not had anything this week and today is Wednesday already. Government claims it has spent a huge amount of money on the programme but the effect is not well felt. The money is only being felt up there in Abuja," Danladi said as he raised his hands in despair.
Danladi's reaction sums up the true state of the programme beyond the salient successes, political rhetoric and showmanship that is being touted. Investigations across states in the northwest showed that the programme is fraught with problems of corruption, irregularities, politicization, lack of transparency and accountability.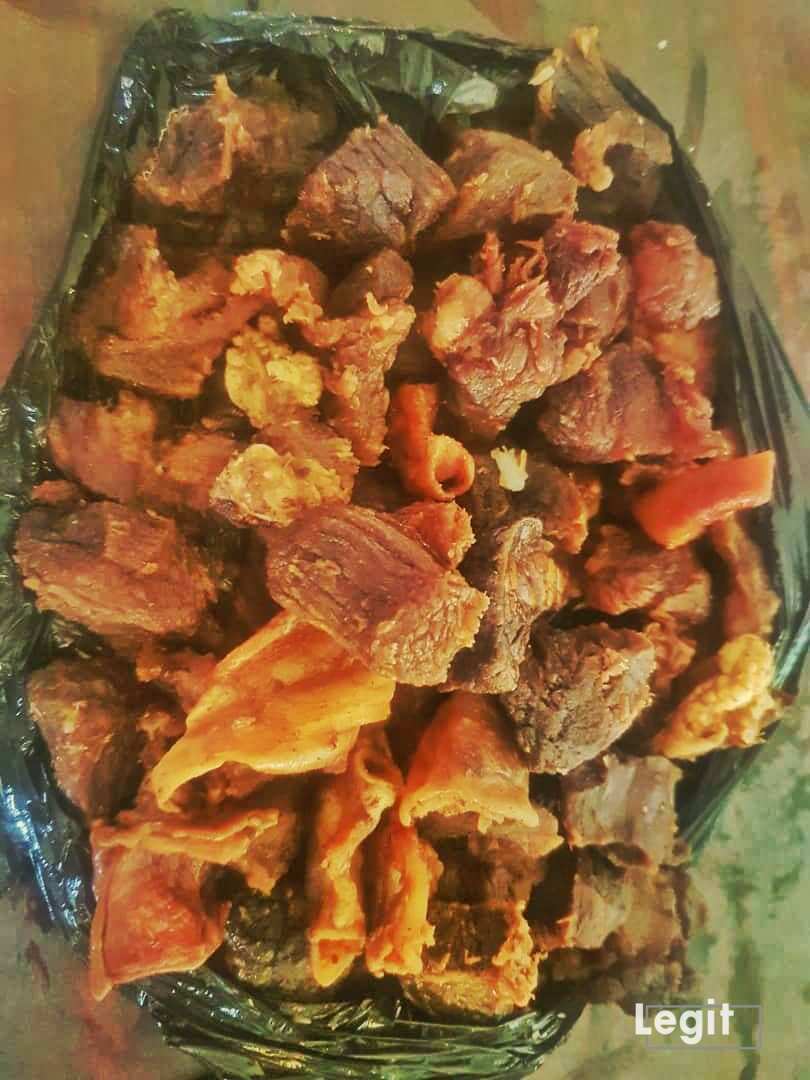 Irregular feeding, poor planning, late payments blight school feeding programme in Jigawa, Kastina, and Sokoto states
It was break time and the bell just rang. Many of the pupils were excited but it only lasted for some few minutes before reality dawned on them. There was no vendor bearing food in Gada Primary School, Kazaure, Jigawa state, and this is not the first time it is happening.
Pupils gathered in clusters trying to catch up on each other and the following conversation ensued in Hausa. With the help of an interpreter, this reporter eavesdropped on their conversation.
"Did they bring food to your class?" a pupil asked her colleague.
She answered, "No" with disappointment written over her face.
"I have not eaten today. Mother told me to go to school that they will give us food," a pupil later identified as Bilkisu said.
The situation remained unchanged till the close of school –no food, no vendor. However, multiple sources in the school confirmed that food vendors have not been consistent with feeding the kids, adding that they rarely come all week long.
"They don't come like that. The children are not fed every day. Don't believe what they write in the papers, the programme is not going fine. The vendors are complaining and even the pupils," a staff of the school said. It was also gathered that less than 5 of the 11 vendors contracted to feed the kids have been coming over time. This was also confirmed by the chairman, food committee in the school, Sharafadeen Rabiu.
"They have not been coming," says a distraught Rabiu. "They sometimes claim they have not seen alert but even when the alert comes, they rarely feed the kids every day," he said.
It was the same tale at Kanti Primary School, Kazaure. Although, the head teacher claimed that the pupils were fed before this reporter arrived, many of the pupils however disagree. A cross section of the pupils in primary 2 and 3 disclosed that they were rarely fed all week.
"They come whenever they want. They can come today and stay away the next day. Even when they give us food it is usually very small," one of the pupils whose words were translated from Hausa language said.
Some of the vendors who spoke with this newspaper in the states visited however feel slighted that pupils and school authorities are heaping blames on them. They claim hiccups experienced in the programme are no fault of theirs but that of the officials of the school feeding programme in their states and delay in payments by the federal government.
"The delay is not from us. How do they want us to do it? For example, they pay me N71,000 monthly to feed around 100 pupils in two classes and the money also takes care of my profit too. We have a menu we are meant to follow and each meal must be served with either meat or egg but I can't afford to serve them eggs because of the money given. I only give them meat," Fatima Musa, a vendor in Ahmadu Coomaissie Primary School, Kastina disclosed to Legit.ng.
READ ALSO: 9th National Assembly: Live updates as lawmakers elect speaker, Senate president
The situation is even worse in Sokoto state where pupils are served in polythene bags and made to share an egg cut into three to four small pieces. For instance, Legit.ng learnt that the last time pupils of Yahaya Abdulkarim model primary school, Dorowa road, Sokoto, ate a whole egg was the day the school feeding programme was flagged off in the school in 2018.
"After the first day of launching the programme, pupils have had to share an egg into three to four pieces because of insufficient eggs. They even share biscuits sometimes. They only brought 200 plates at the commencement of the programme, which was grossly inadequate then. Now pupils bring their plates but most times they are served in polythene bags," a staff of the school simply identified as Musa disclosed.
Legit.ng also gathered from local vendors in the school that the school feeding programme office in the Sokoto state based its calculation on 945 pupils when the programme commenced in the school in 2018. At that time, the population of primary 1 to 3 pupils was 901 but enrolment has gone up to 1,296 pupils in 2019 and the school feeding programme office is unable to fully give the pupils the required meals.
"We are not in control" –Vendors cry out as state officials compels and threatens them to part with money
In most states across the northwest region, vendors engaged under the school feeding programme are struggling to square what the federal government claim is being paid with what actually gets to them.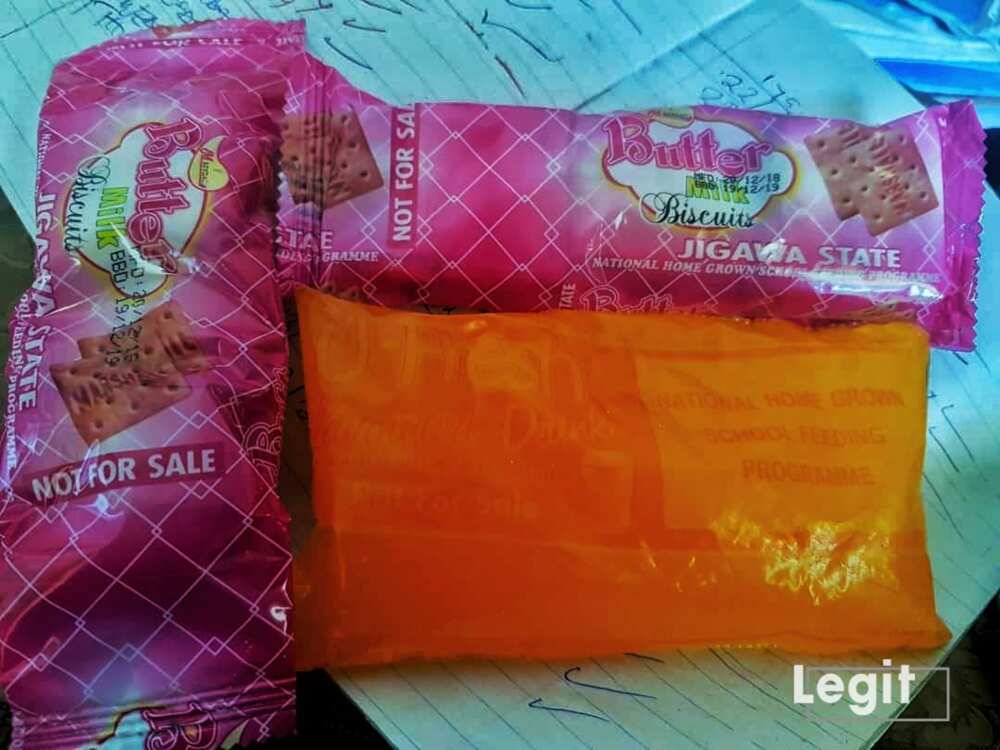 "Things just don't add up and we are not in control. There is little we can say or do about the irregularities and corruption affecting the programme. Vendors' are at the bottom of the chain, helpless because they need the money and don't have any other source of income," a staff in one of the schools under the programme in Kastina state said.
The teacher, who pleaded anonymity since he was not permitted to officially speak on the issue, disclosed that vendors who are dissatisfied and were bold enough to express their displeasure have been threatened with withdrawal from the programme.
Another vendor from Katsina town also complained that she is barely in control of the money sent to her account as she needs to "settle and appease" those that got her into the programme in the first place. She said she was not forced but persuaded to part with some of the school feeding money if she wants peace. When asked how she "settles" this official, she answered, "It is by cash".
"I withdraw and take to the person or anyone sent to collect it," she said in a helpless tone while pleading that her identity be protected for fear of being removed from the programme.
However, the vendor's claim does not sit well with Hajiya Binta Abba, who is the special adviser on Girl-Child Education and coordinator of the school feeding programme in Kastina State.
Abba said most vendors' have perfected the art of lying against officials of the state by hiding under the excuse of being victimized and threatened. She said some vendors are in the habit of passing the buck whenever they don't cook for the kids or meet up with the contractual agreements signed with the state.
Abba, who seemed unperturbed by the allegations said there are several but her office has remained focused to clean up the system and ensure that serious vendors are engaged for the programme.
She informed Legit.ng that one of such methods to ensure that vendors are more accountable is the group cooking method where vendors from a LGA are gathered and made to cook their meals at once.
"This initiative has improved transparency and accountability of the programme. It has translated to better feeding in the selected local government areas we choose for the test-running of the initiative," she said.
Some vendors insist Abba can not be exonerated from the challenges facing the programme in the state. Abba, was at the eye of the storm last year when a food vendor, Malam Dayyaba Ibrahim alleged that she was forcibly collecting vendors' ATM cards, and withdrawing their money. An allegation she denied.
What Kastina state lacks in style, Jigawa complements with technology. A vendor engaged under school feeding programme in the state, Hajara Abubakar alleged that a part of the money paid to vendors in the state is taken by the state officials. Abubakar, who spoke in local dialect, complained that the money paid to vendors in the state is small, alleging that state government officials take certain percentage of the money from their accounts whenever they are paid.
"They come to us whenever we get alert with POS. They will collect our ATM cards and transfer the money. They claim the deduction will enable them to empower more poor people. They remove up to N25 per meal. I feed 120 kids and we feed them once every day at noon.
''Help us with this cutting of our money as we are facing a lot of challenges. To be honest, I was sent N134,000 but it is cut down to N86,000. This is the complaint everywhere and some people have started putting the issue on social media so that people can know what is happening in Jigawa," she said with the aid of an interpreter.
''Abubakar said most vendors are patient because the programme is well intended adding that Jigawa state is yet to comply with any directives that deduction from vendors' monies be stopped."
Meanwhile, the school feeding programme coordinator in Jigawa state, Bala Chamo, denied the allegations adding that he is not aware of any occurrence of that nature. He maintained that the state has monitors of the programme comprising of security officials, Parents' and Teachers' Association (PTA), community leaders, amongst others who would have brought it to his attention.
In Sokoto state, the school feeding programme is highly politicized. Vendors suspected to have affiliations with the ruling national party, the All Progressives Congress (APC) are either yanked off the programme or told to shape up. Without much consideration for performance, a vendor engaged under the programme in Wamakko LGA, Luba Musa, alleged that she was removed from the programme because of her perceived loyalty to the APC and President Buhari.
Speaking with this reporter, Musa claimed that all was good when she was initially recruited as a food vendor in the state until the governor decamped to the opposition party, Peoples' Democratic Party (PDP). Musa said she was paid N102,600 to feed 135 pupils in January and N100,000 to feed the same number of pupils in February before she was removed from the programme.
"Don't mind them. They removed me because I am an ardent supporter of the president and his party. I won't change my mind. Sincerely, the money is small and many things are wrong with the programme because I and other vendors rarely make profit after cooking for the kids. We were seven before they removed me from the programme and since then they have not recruited anybody to cater for the children," she said.
The NHGSF programme claims vendors are expected to make a profit of about N20,000 but Musa and other vendors in the state said she earns way less than that.
"I can only earn up to that amount if I cut corners. Unless they want us to cut corners," Musa retorted.
Efforts to reach Musa Abubakar Girkau, the supposed coordinator of school feeding in Sokoto state proved abortive. Calls placed to his phone number did not connect neither did he respond to messages sent to him.
"Friday Juice": School poisoning, the down side of School Feeding
Away from the usual hype of the programme is the disturbing case of food poisoning. In Gada Primary School, Kazaure, Jigawa state, pupils have been reported to have come down with diahorrea and also nausea after allegedly consuming the juice provided by the school feeding programme. The head teacher of the school said there were instances where pupils, particularly those in the pre-nursery, were stooling and vomiting after being fed biscuit and juice on a Friday.
Asked why kids from pre-nursery are being fed when the school feeding programme is meant for primary one to three pupils, the head teacher became somewhat reluctant to speak further on the issue.
"I don't know about that. You should ask the school feeding office in the state. You can also go to the local and zonal coordinators," he said.
Some parents who spoke with our reporter also alluded to this, claiming their children have at one time or the other experienced great discomfort and ill health after consuming the Friday juice. The juice supplied by Marshall Biscuit Ltd is a product of Integrated Nigeria Ltd with NAFDAC no A8-1580L.
READ ALSO: No try am! Senator Shehu Sani's wife warns him against giving away his severance package
Checks with Nigeria Food and Drug Control Agency (NAFDAC) showed that the juice, U-fresh flavoured drink was only registered last December; a month after the school feeding programme was launched in Jigawa state on Wednesday, November 29, 2018.
When this was brought to the attention of the National Office of the NHGSFP, the programme manager, Mrs. Adesanmi Abimbola, expressed her displeasure and promised to investigate the issue. She stressed that states are meant to give pupils' yoghurt or milk and not juice.
"According to the agreement with the states, they are only allowed to provide the kids with yoghurt or milk and not juice. The approved biscuit is high energy biscuit patented by Federal Institute of Industrial Research Oshodi (FIIRO) and the Federal Ministry of Science and Technology," she said in an interview with reporters in her office in Abuja.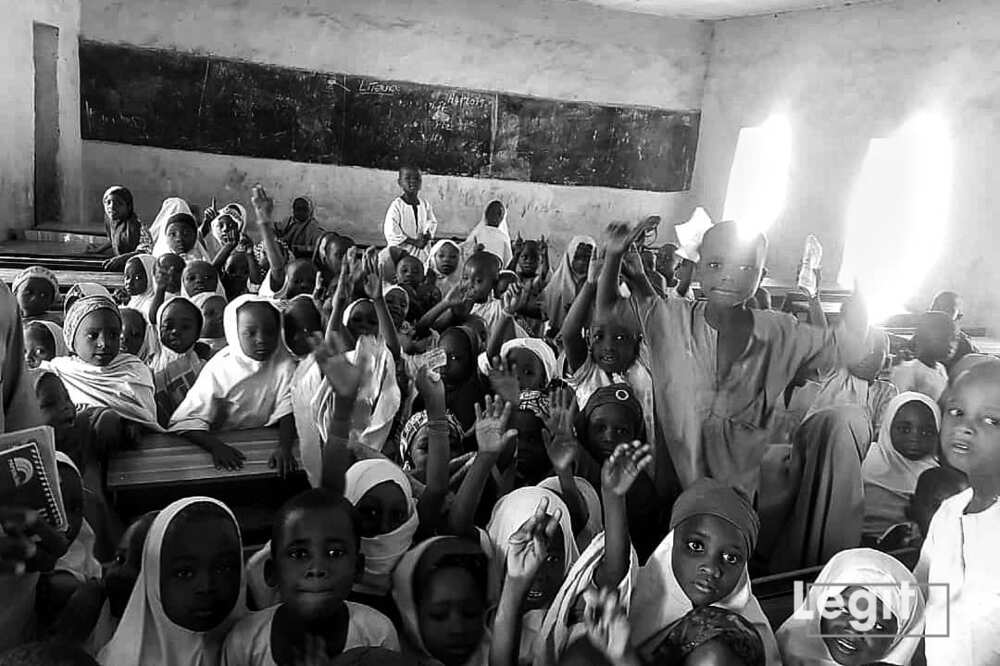 The school feeding programme coordinator in Jigawa State, Bama Chamo, refuted claims that there was any incident of food poisoning adding that there was no circular by the national office of NHGSFP that states should stop serving pupils juice.
When asked about the capacity of the manufacturer of the juice to produce safe and hygienic product, Chamo explained that the governor only introduced the company to the national office of the programme and they have the discretion to engage and disengage the company when found wanting.
Cashing out without stress: How state officials outsmart federal government
Though a federal government initiative, the school feeding programme can only be implemented in collaboration with state governments. Aware of the important role they play, most state governments are cashing in on the programme for political and pecuniary gains. Despite the seemingly thorough process that the NHGSFP takes pride in to curb corruption and manipulation, most state officials have devised means of shortchanging the process.
According to Adesanmi, the participating state government puts together a team to interface with the NHGSFP office in Abuja. The state through its focal person is saddled with recruiting food vendors, zonal and local government coordinators of the programme in the state. The state government determines the banks where payments are lodged, and handles the entire procurement process including the most suitable model for the state.
"The model adopted speaks to the programme and the menu they will eat and other related things. The state officials are expected to get the community's buy-in and recruit women from the community that will serve as cooks. The women must be very close to the school and they carry out medical checks on them. The screened women are then trained by officials of the federal ministry of health.
"Working with the NHGSFP, the state decides whether the procurement process is centralized or decentralized. By centralized, the state will be in charge of everything from start to finish and if it is decentralized, the state will give the money to the vendors to get all that they require. After that is a 3 day training programme and then the state chooses the model they would use. The model is based on cultural context."
This is where the problem lies, as most states prefer the decentralized procurement process where they appoint firms/contractors called aggregators to supply eggs, meats, and fish amongst others.
"We deal directly with the aggregators after the endorsement of the state governor," says Adesanmi.
Although, NHGSFP claims data sent to it are subjected to a lot of checks with the National Identity Management Commission (NIMC) before payment is finally done by the Central Bank of Nigeria (CBN), vendors and aggregators are still at the beck and call of the state officials. This, as shown by investigations, is responsible for the shortage of proteins such as egg, and meat in some schools across the northwest.
"The vendors and especially those that supply eggs and meat from the state office are sometimes very nonchalant because of their political connections and there is little we can say because if you complain too much you can be transferred to another station," a staff of Attahiru Dalthatu Bafarawa model primary school, Sokoto said.
"This is not surprising", says Peter Ogundoro in response to the findings from the school feeding investigation. Ogundoro, who is an education and development expert, believes that the elites in the region are not keen on human capital development because of political reasons adding that uncontrolled population has been the major bane of Nigeria's development.
"How can I be surprised? I am a researcher in the industry and I have been in the industry for three decades. What you are saying is what I expect you to say. If it were otherwise that is when I will be surprised.
'I am not surprised. There is no accountability mechanism. There is no effective checks and balance. I am not surprised that some of these vendors are actually giving kickbacks or a certain percentage to government officials because they would threaten that they would withdraw them from the programme.
Ogundoro also stressed that child bearing in the region has been weaponised for the purpose of winning elections adding that functional education system in the region can help correct the abnormality.
Hamza Lawal is an anti-corruption activist and founder of Connected Development (CODE), a non-profit organization that comprises data analysts, journalists, activists and students. Lawal who share the same views as Ogundoro said he has personally witnessed the irregularities in the school feeding programme adding that he is not surprised some vendors have to give kickbacks to government officials due to weak accountability mechanism.
"I have also visited a couple of schools and I have seen firsthand of how the school feeding programme is being implemented. Yes, we have seen increase in enrollment but then again we have seen in some cases that the food is served in an environment that is not hygienic. Some pupils are being served on their hands or in leather bags.
''I am not surprised. There is no accountability mechanism. There is no effective checks and balance. I am not surprised that some of these vendors are actually giving kickbacks or a certain percentage to government officials because they would threaten that they would withdraw them from the programme.
"Let us be realistic, state governors are struggling to pay salaries and government needs to invest in educational infrastructures. We are having enrolment increase but the infrastructure is not adequate. The teachers that are overseeing these vendors are being owed salaries and some are not being paid fairly."
The way out is the way in?
Sadly, the school feeding programme is not the first federal government initiative to become a casualty of state governments' nonchalance. The Universal Basic Education (UBE) programme flagged off in Nigeria in September, 1999 by former president Olusegun Obasanjo is facing similar challenge. UBE is a free and compulsory nine year basic education designed to eradicate illiteracy, ignorance and poverty as well as stimulate and accelerate national development.
According to the Nigerian constitution, financing of basic education is the responsibility of states and local governments but the federal government under a special arrangement supports the programme with two percent of its consolidated revenue fund. The programme is also financed from funds or contributions in form of federal guaranteed credits and local and international donor grants.
Under the arrangement, states can only access the grant by contributing not less than 50 percent of the total cost of project as its commitment in the execution of the project. But most state governors are unable to commit the required fund for accessing the grant. As at 2017, 4 out of 7 states in the northwest are yet to access matching grants to the tune of N14.53bn.
For the school feeding programme to achieve its objectives, experts say it must avoid the pitfalls that similar programmes of government like the UBE could not. Both Ogundoro and Lawal believe that the solution must go beyond accountability and must include a complete overhaul of the programme.
Lawal is of the opinion that monitoring the programme is difficult and that it is hard to tell if Nigeria is getting the right value for money.
"Some CSOs are trying to monitor school feeding programme but it is hard. It is not like capital expenditure that is quite specific. How would you know that the vendors cooked one bag of rice? How can you effectively monitor the programme when as government all you are keen on is to just say how much is spent?"
Ogundoro believes federal government paying vendors and aggregators recruited by state officials to feed primary school pupils is illogical considering Nigeria's antecedents with corruption. While advocating that the current programme be scrapped, Ogundoro said it is better for monies to be directly paid to parents for them to feed their kids.
"In the first place, I do not think we should continue to respect the evidence that we have. I do not think we should continue to feed the kids the way we are doing. If we think we want to use feeding to get parents to let their children go to school, we should give the parents the money to feed their children at home and the parents can work. It has worked in other climes."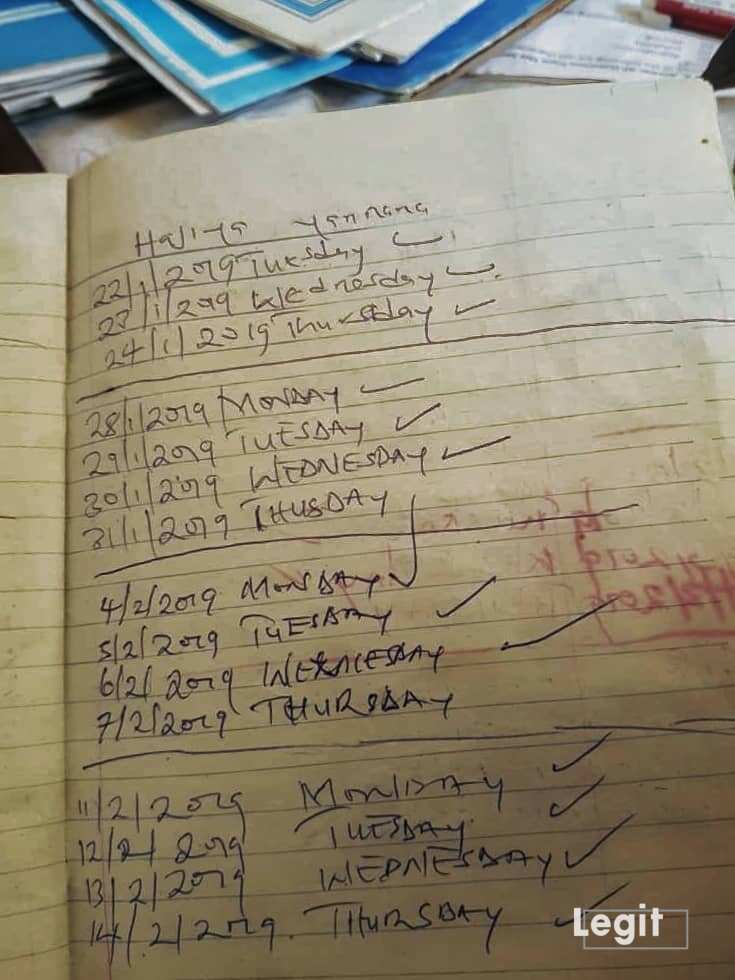 But for Lawal, whatever decision that is finally reached on the programme, Nigeria must use it to strengthen its institutions and also embrace technology alongside.
READ ALSO: Just in: Tight security checks at NASS gates ahead of June 11 inauguration
"I feel like the government had a unique opportunity to particularly integrate technology for checks and balance where people can anonymously complain and give feedbacks. Imagine if we have something like M-Pesa that they use in Kenya. Imagine if government had integrated M-Pesa into the entire value chain and I will connect this with TraderMoni because we lost a huge opportunity to integrate people into the economic value chain of our country to even boost the economy and bring people out of poverty.
"If you are giving people cash or government officials even have access to some of these people so that they can get kickbacks, it is not healthy with the insecurity in the country. But I believe there is still an opportunity where government can implement this school feeding programme so that it doesn't become a political tool, and doesn't become a stomach infrastructure to buy goodwill of the people and the masses," he said.
This investigation was done with the support of the John D. and Catherine T. MacArthur Foundation and the International Centre for Investigative Reporting
Meanwhile, Legit.ng had previously reported about what Nigeria needs to do to keep winning the war against malaria.
NAIJ.com (naija.ng) -> Legit.ng We have upgraded to serve you better.
Nigerians set 2nd term agenda for President Buhari | - on Legit TV