Chris Pratt weds Katherine Schwarzenegger: see photos and love story
Avengers' actor, Chris Pratt finally tied the knot with his lover, Katherine Schwarzenegger. Yes, you heard it right. Chris Pratt is no longer in the market as on Saturday the 8th of June 2019, Katherine and he got married in a small wedding where only the closest of friends and family where in attendance.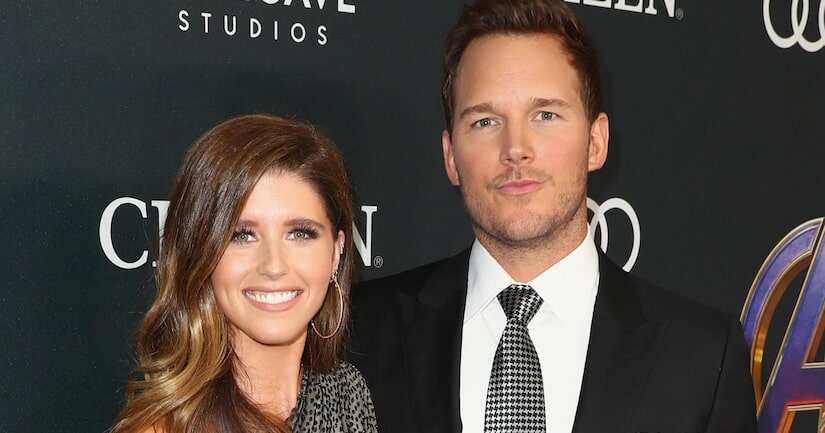 Where exactly did the two get married? How did Chris Pratt and Katherine Schwarzenegger meet? Why did they prefer a small wedding? All these details and more are highlighted below.
Where did they get married?
The two got married in San Ysidro Ranch in Montecito, California. It was a private wedding as not just anybody could go.
Who were in attendance?
A wedding of this magnitude is always full of fellow celebrities and influential people, but this was not the case. The wedding had approximately sixty guests. I know you are shocked. They wanted it to be a very intimate wedding where only their closest of friends and family members attended. This does not mean that there were zero celebrities in attendance though as Arnold Schwarzenegger together with Katherine's brothers, Christopher and Patrick were present.
It is said that Katherine's bridal shower was a bigger event than the wedding. The bridal shower was held in her mother's home in April.
READ ALSO: Chris Pratt net worth, age, height and weight
What did they wear?
Both the groom and the bride wore custom made Armani. It sure does feel good to be rich. Chris wore a black suit while Katherine wore a slim fit white dress. In a thank post that Katherine posted on Instagram, she had this to say about Giorgio Armani,
"We are so thankful to our families and our friends who stood with us, and grateful to Mr Giorgio Armani, who created a once in a lifetime dress for me to wear, and for Chris, the perfect suit." "This morning we feel nothing but blessed," she added.
What is their love story?
Not a lot is known about their relationship. This is because they have been keeping their affairs out of the public's eye. They made their first public appearance at the premiere of Avengers: Endgame which was sometime in April. They were, however, first spotted together in mid last year. That is somewhere around June. It is said that the two had met a few months earlier, though.
The two met through Katherine's mother, Maria Shriver. The mother played matchmaker and ended up introducing her daughter to Chris, who she had known for a while. Maria happens to be an author and also a journalist. Her daughter followed in her footsteps as she is also an author.
The two continued bonding over the things they both love. They are said to have bonded over faith as both of them are nondenominational Christians.
Chris made their relationship official in December. The two then quickly got engaged in January. Chris was so happy when she said yes. This is what he had to say,
"Sweet Katherine, so happy you said yes! I'm thrilled to be marrying you. Proud to live boldly in faith with you. Here we go!"
This is Katherine's first marriage while it is the second marriage for Chris. The actor was previously married to Anna Faris. The two had been married for nine years and have a son by the name Jack together. Anna is an author and an actress. There is just something about Chris and authors. There is no bad blood between the two. They are in such good terms that she also attended the wedding. Anna had this to say about Katherine and Chris,
"They're both f*#king amazing people. I'm so happy."
That is all we had for you on Chris Pratt's wedding. If you were as famous as he is, would you have gone for a small wedding as they did or would you have gone for a huge event? We wish them a life full of love and happiness. Leave all your views and comments about all this in the comments section below.
READ ALSO:
Idris Elba wedding: everything you need to know, photos,videos
Royal wedding: Happy parents Meghan Markle and Prince Harry celebrate 1st anniversary
Source: Legit.ng