Zoe Saldana bio: net worth, kids, who is she married to
Zoe Saldana is a dancer, an actress and a model. Over the years, she has grown steadily to Hollywood stardom, and she has been able to earn the status of Hollywood royalty. The biography of this gorgeous lady is full of many interesting facts.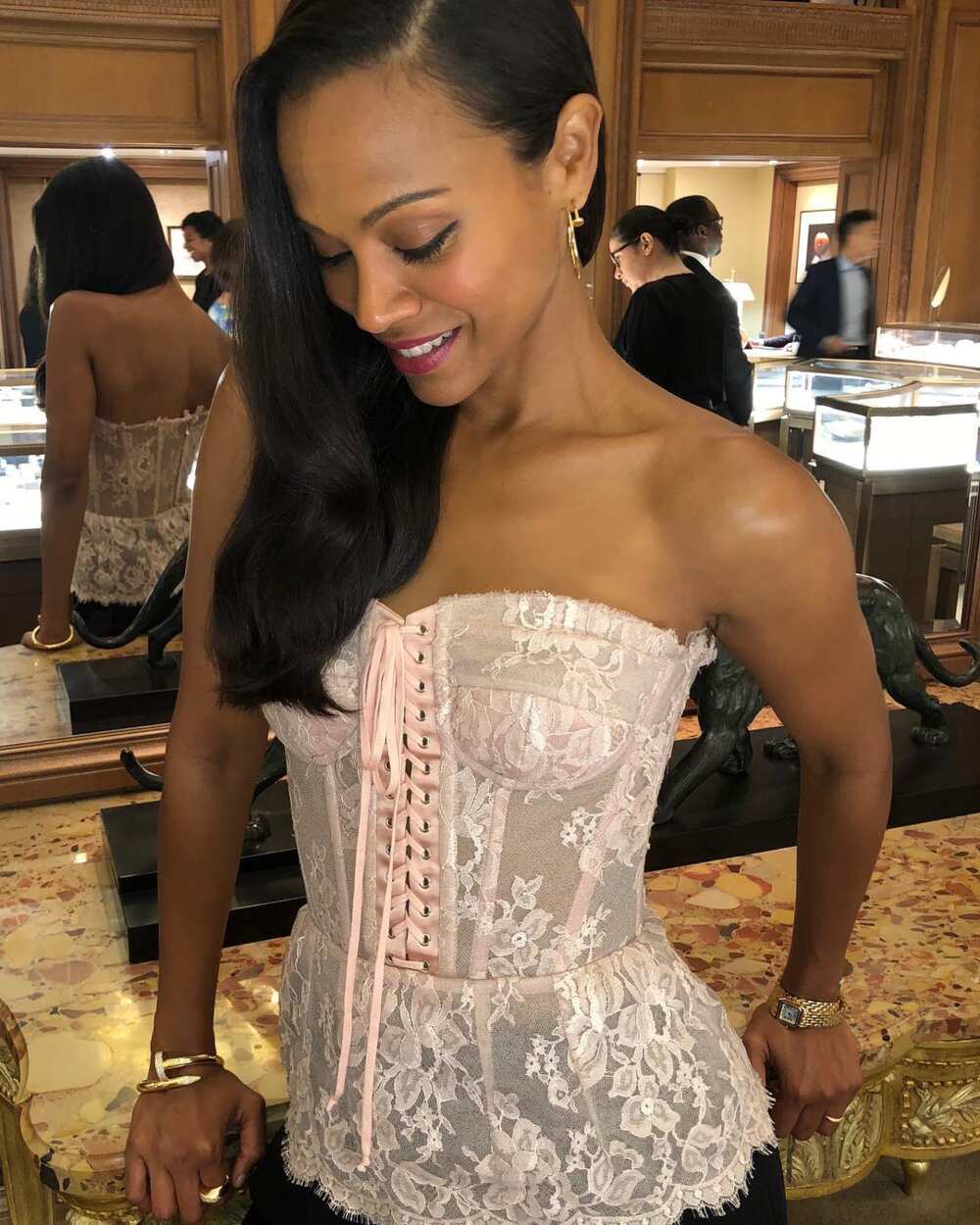 She is an award-winning actress with over thirty-five nominations. She broke into the industry as a member of Faces, the theatre group. After performing with the group for a large audience, she became a superstar. Since then, she has not disappointed her fans.
Zoe Saldana profile summary
Date of birth: 19th June 1978
Place of birth: Passaic, New Jersey
Full name: Zoe Saldana-Perego
Age: 40 years
Zodiac sign: Gemini
Profession: Actress
Children: 3
Religion: Roman Catholic
Ethnicity: Mixed (Puerto Rican and the Dominican Republic)
Nationality: American
Height: 5 ft 7 inches
Weight: 54 kg
Husband: Marco Perego-Saldana
Education: ECOS Espacio de Danza Academy
Net worth: $20 million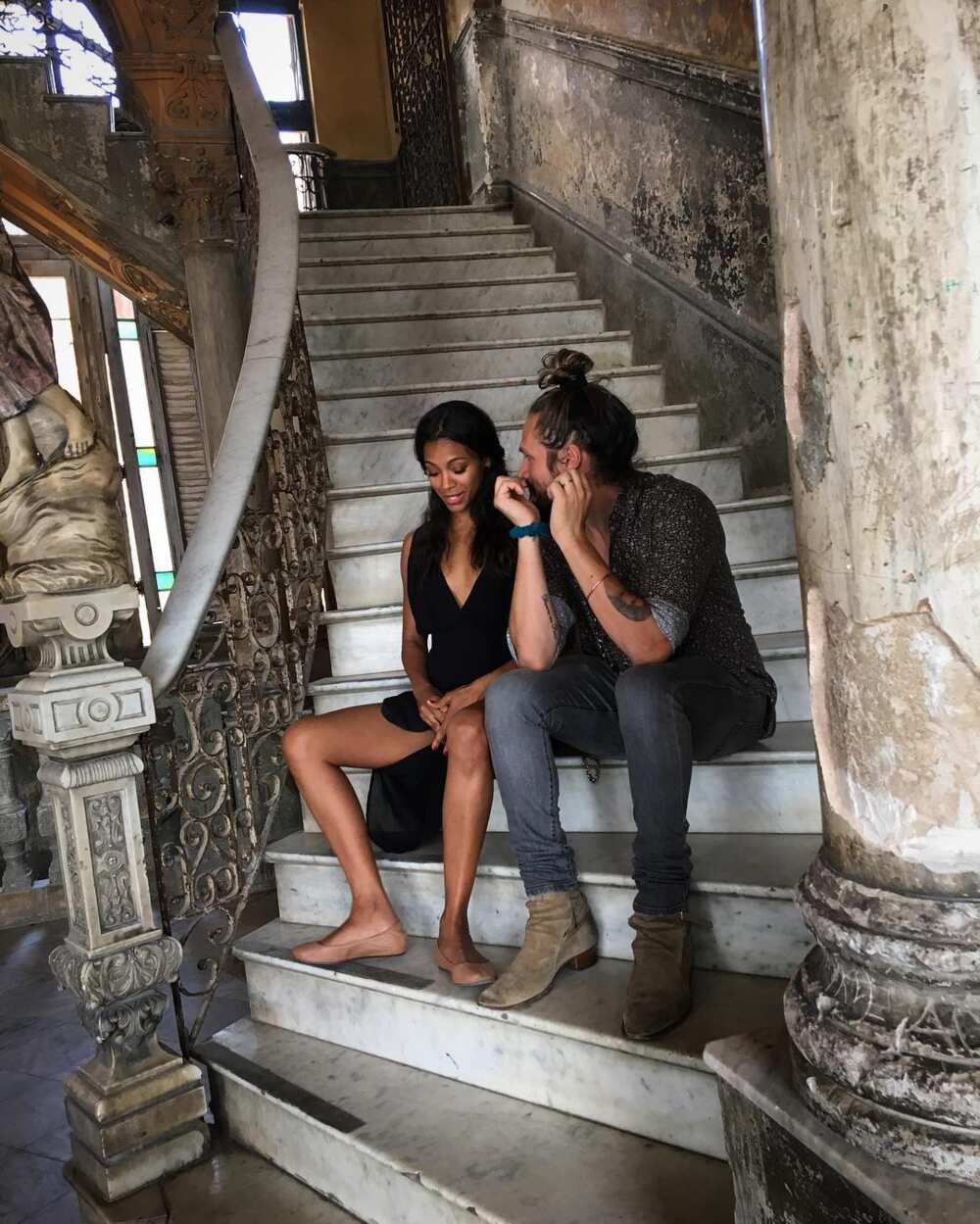 Zoe Saldana bio
The Gamora actress was born on 19th June 1978 in Passaic, New Jersey. Her father is Aridio Saldana, and her mother is Asalia Nazario. She has two sisters Mariel and Cisely Saldana.
Her first love was ballet dancing. The gorgeous lady does not only have a passion for acting but also in dancing. She went to learn ballet dancing at ECOS Espacio de Danza Academy.
READ ALSO: Actor Derek Luke bio: age, movies, net worth, wife and kids
Zoe Saldana movies
In the late '90s, this producer and actress' career began in television. Below is a list of the movies she has cast in and the respective years:
2000 — Centre Stage
2001 — Snipe
2002 — Drumline
2003 — Pirates of the Caribbean. The Curse of the Black Pearl
2004 — Haven, The Terminal
2005 — Dirty Deeds, Constellation, Guess Who
2006 — Premium, Maldicion del Padre Cardona
2008 — The Skeptic, Vantage Pont
2009 — Star Trek, Avatar (2009)
2010 — Takers, Death at a Funeral, The Losers, Burning Palms
2011 — Colombiana, The words, The Heart Specialist
2012 — Love, Marilyn
2013 — Blood Ties, Out of the Furnace, Star Trek into Darkness
2014 — The Book of Life, Guardians of the Galaxy, Infinitely Polar Bear
2016 — Star Trek Beyond, Live by Night, Nina, Uhuru
2017 — My Little Pony: The movie, I Kill Giants, Guardians of the Galaxy Vol. (2017)
2018 — Avengers: Infinity War (2018)
2020 — Avatar 2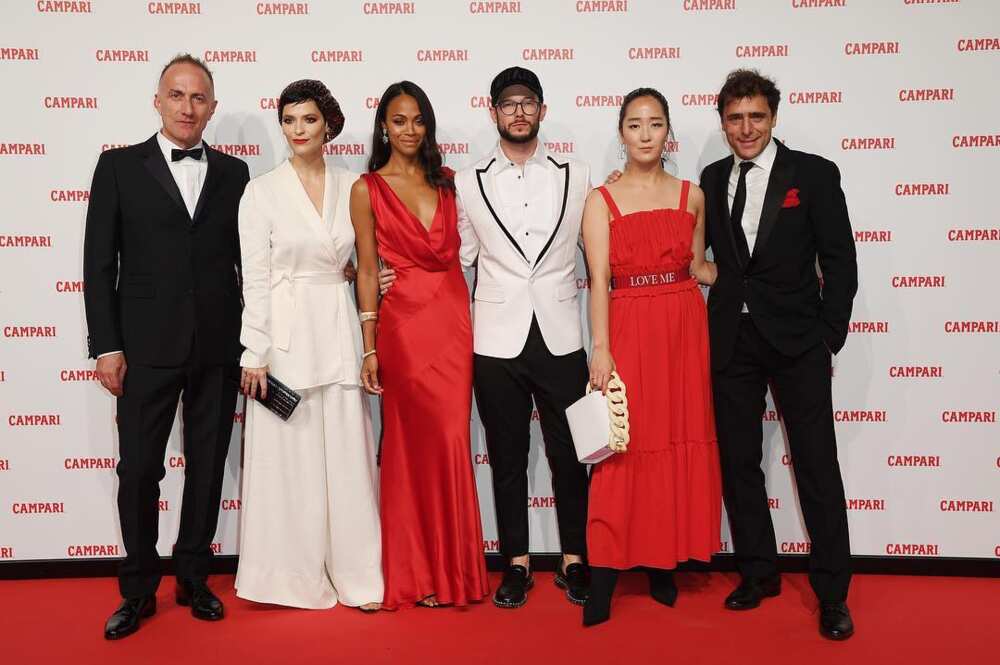 Zoe Saldana husband
Her husband is Marco Perego-Saldana. He was born on 1st March 1979. Marco is a former footballer, but currently, he is pursuing his passion for art. He came from a humble home, and his father was a waiter while his mother was a housewife. Since his young age, he loved both art and football but his primary love was soccer. He was a professional soccer player until the age of 21 before injuring his leg. He could not continue playing due to this injury, hence had to relocate to New York to pursue his other dream of becoming an artist. After relocating, life was not easy, and he was forced to take up jobs like being a waiter, busboy and soccer teacher to support himself.
His breakthrough was through a friendly connection, and this was when he sold his first painting. With time, he has become an internationally renowned artist who can sell his paintings at $30,000 per piece. One of his known painting is the Dolce & Gabbana's 2008 background campaign "When Fashion Meet Arts".
Zoe marriage
On March 2013, Saldana and Marco officially started dating. Three months later, in June the same year, they tied the knot. They had previously known each other for a while. They have a unique union where Zoe took her husband's surname, and Marco took the wife's surname. They are both bringing up their kids in a gender-neutral household.
Zoe Saldana kids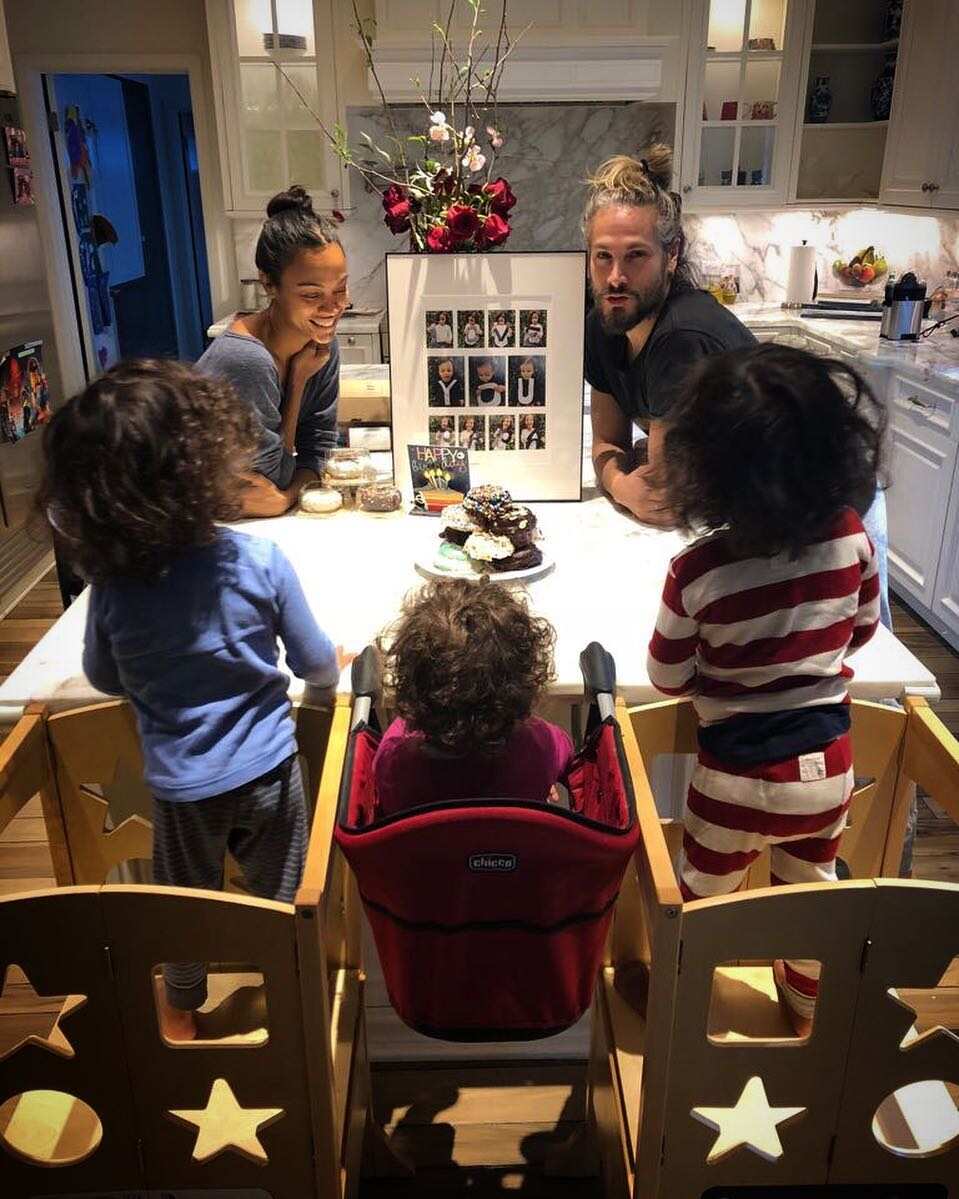 Zoe and her husband have three children. Their firstborns are twins Bowie Ezio Perego-Saldana and Cy Aridio Perego-Saldana, they were born in Los Angeles on 27th November 2014.
The actress went back to work seven months after giving birth. Zen-Perego-Saldana, their other son, was welcomed on 12th December 2016.
Zoe Saldana net worth
Her current net worth is estimated to be at $20 million. She is lucky to be part of the highest grossing blockbuster ever in history, which has contributed a good amount of money in her net worth. Apart from being an actress, she has also ventured into different things. They are the football team "Passaic Angels", she owns several restaurants in Washington and Zoe Saldana Seduction which is a fashion line.
Zoe Saldana age
This month on the 19th, the gorgeous actress will be turning 41 years.
READ ALSO: Actor Ryan Potter bio: age, height, parents, is he gay?
Zoe Saldana ethnicity
Her father is a Dominican, and her mother is a Puerto Rican. She is also said to have Lebanese and Haitian roots. Her parents taught her both English and Spanish. Her early childhood was spent in Jackson Heights, New York.
She lost her father at the age of 9 in a car accident. Her mother relocated with her and her sisters to the Dominican Republic. They lived there till Zoe completed high school. This time. her mother moved again with her children to New York.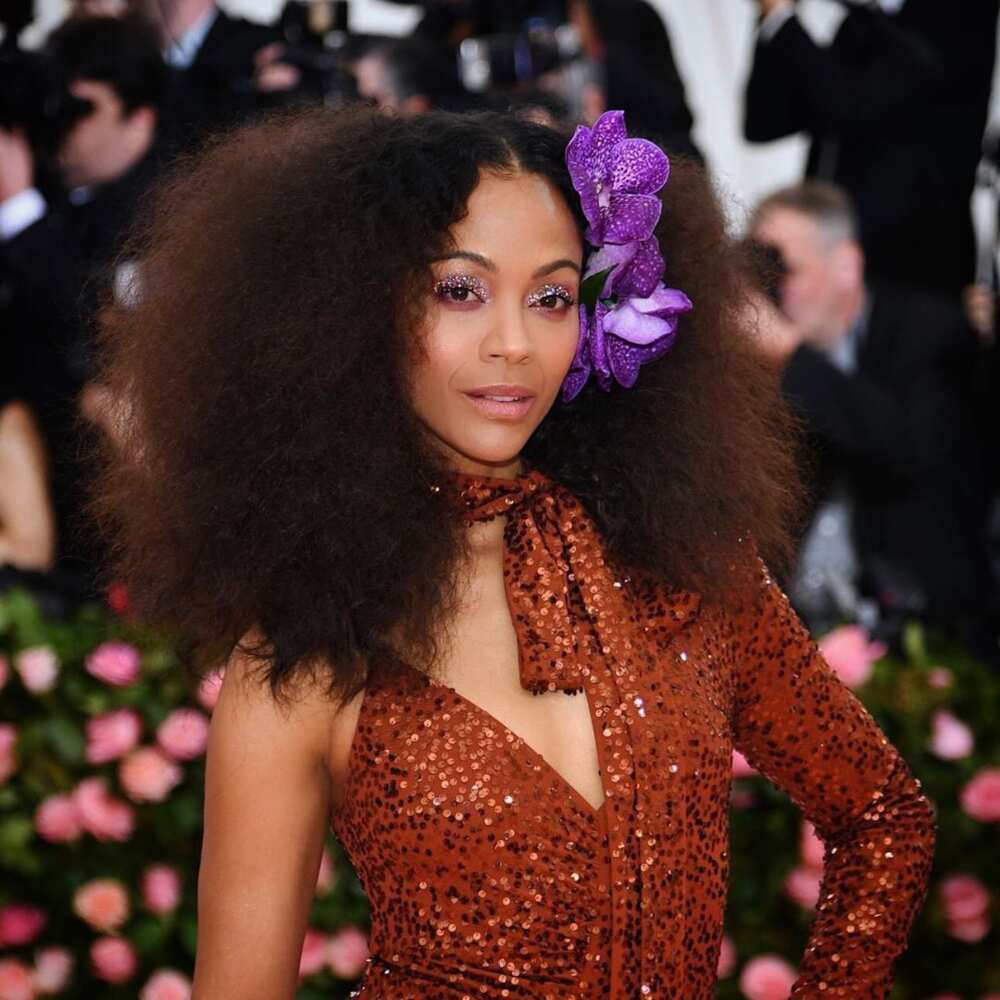 Zoe Saldana Instagram
The actress is active on Twitter, Instagram and Facebook. Her followers on Instagram are at 6.6 million, Facebook followers are at 2.2 million, and her Twitter followers are at 1.1 million.
Zoe body measurement
She weighs 54 kg, and her height is 5 feet 7 inches. Her eyes are dark brown, and the colour of her hair is black. Her bra size is 32 A, dress size 4(US), and her shoe size is 8 (US). Her body measurements are 33-25-32 inches.
Zoe Saldana, with all her achievements, is an all-around woman. She is a great mum, a loving wife, a phenomenal actress and a successful businesswoman. How she does it all is unbelievable. We can learn a lot from this spectacular actress.
READ ALSO: Chris Pratt net worth, age, height and weight
Source: Legit.ng