After six months of waiting, Tulenkey has finally released the video to his Proud Fvck Boys audio song. As always, any new release comes with its hype and trending stories. Tulenkey - Proud Fvck Boys is no different. You will get to learn about insights about this release, as well as how the public has reacted. Will it be a hit or a miss?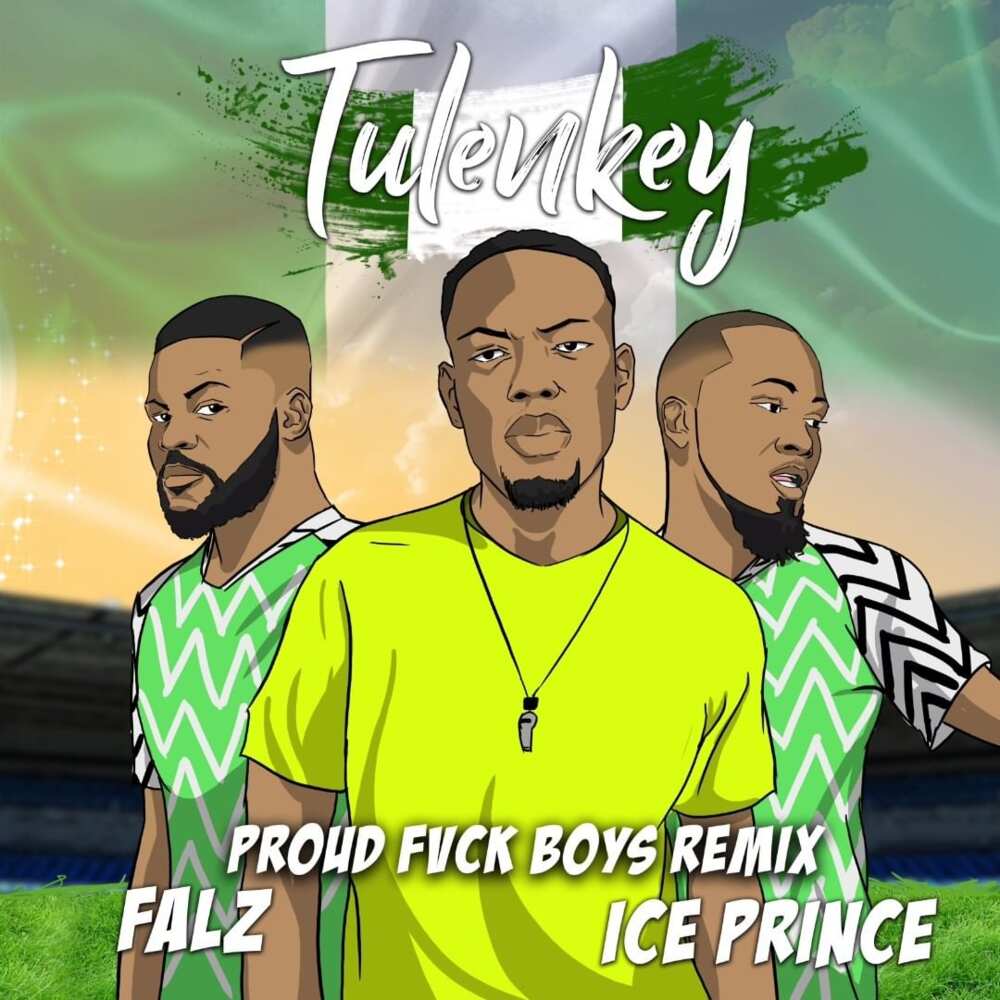 This piece is about dissecting this song and help you have a different perspective about it even after you have listened to it several times. For instance, unlike in the audio version, this June 6th, 2019 video release features Falz and Ice Prince. Here are some additional and interesting titbits about Proud Fvck Boys.
Song description
Release date: June 6th, 2019
Format: YouTube video
Genre: Hip hop/Rap
Director: Twitch
Length: 3:32 minutes
Label: TuneCore
Fans who follow all the updates from Tulenkey already know that he has released new remixes to his old audio song. There are Naija and Ghana versions that you can listen to right now. The Naija version has Falz and Ice Prince while the one for Ghana fans features Lil Shaker, RJZ, Kubolor, and Sister Derby.
Have you listened to both versions? Which one do you think is the best?
READ ALSO: Walshy Fire, Mr Eazi & Kranium - Call Me: video, lyrics, reactions
Tulenkey - Proud Fvck Boys lyrics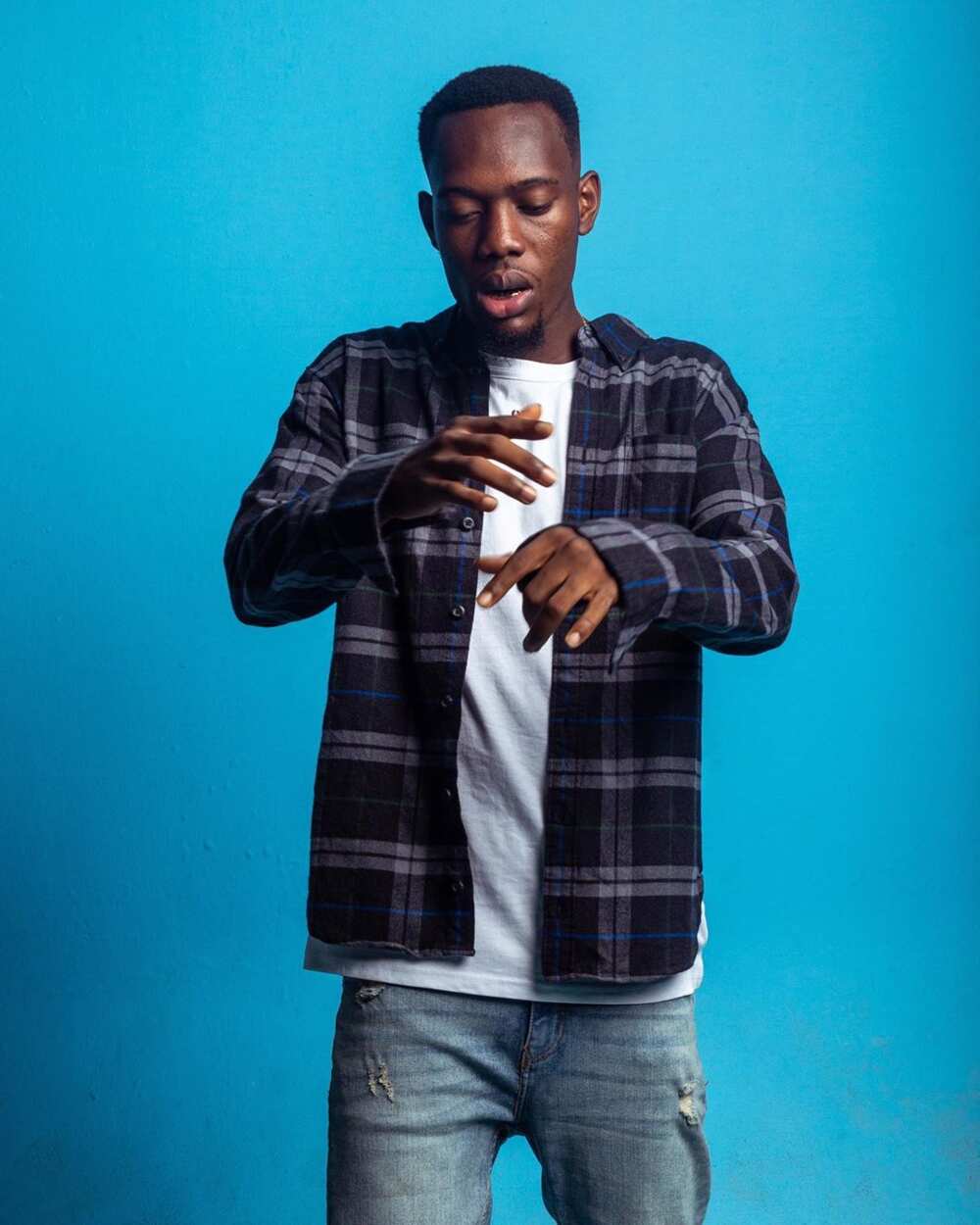 As you launch your favourite music application to search for this latest release from Tulenkey, here are the lyrics that will help you sing along.
[Intro]
Tule Remix We dis
[Verse 1: Tulenkey]
I be the fvck boys with a cautions
I get a love words for your girlfriends
I keep a cond*m in my boxers
Omor just in case me i no dey like stress
I make the most noise if i go club
But I get the least marks when I dey class
I like to chew hard with some new friends
If I broke then i go back to my old squad
Normally chance girls i can not afford
The once with long hair i cannot pay
So if i get girl i make sure that i break up the evening before Vals day
hmm hmm so so rush we dey rush
But nothing we dey gain
Fvck boys the day we go change
Be the year Lukaku go win Ballon D'or
[Chorus]
Fvck boys we de fvck we no care (Eeeh Ooh, we dis)
And we dont give a fvck to the end (Eeeh Ooh fvck sh*t)
Fvck boys we de fvck we no care (Eeeh Ooh, we dis)
And we dont give a fvck to the end (Eeeh)
And we dont give a fvck we no care (Fvck sh*t)
[Verse two: Falz]
Okay Okay
Fvck boys we dont like fake girls
Only rich woman that can pay cheque
No ambition and no patience
I go follow your mama if they dont make sense (We dis)
I ball hard but I dont pay rent
Squat all day I'm a no shame bein
... is when I go mei fe
But I have five children that I dont take care (We dis)
Fvck boyz we cant even spell love
I feel sorry that is me she fell for
She say she love she dey love real hard
Only thing that she now is the green card
So so floss with the floss (Eeeh)
But nothing we dey gain (Nothing)
Useless somebody with no hands
Proud fvck boy that is my name oooh
[Chorus]
[Verse three: Ice Prince]
Fvck boy I know dey ever deny
I beg you come off my face you know dey try
Whatsapp boy you know fi match up the fly
Top boy Deejay Spin on my guy
I sure you know so we know you from like before before
Before you start take the picture for Luis star
Shape in your IG me I gonna smell Christian Dior
No big deal me I wanna do de job listen
I know your father raised you as a Christian
Instagram make you backslide
I pray for you five times like a Muslim
Make your ship no go capsize
You know the story
Everybody got dreadlocks
Before your house so boy penny your bed bucks
Girls chokes at your ooz from all your sweat svcks
Fvck boys how you feeling
[Chorus]
Fvck boys we de fvck we no care (Ice Prince Zawadi)
And we dont give a fvck to the end (Eeeh Ooh fvck sh*t)
Fvck boys we de fvck we no care (Eeeh Ooh, we this)
And we dont give a fvck to the end (Eeeh)
And we dont give a fvck we no care (Fvck sh*t)
READ ALSO: Strongman - Crazy For You ft. KelvynBoy: audio, lyrics, reactions
Proud Fvck Boys reaction
Although the song uses adult language right from the title, it talks about what happens in society. Here is a sample of comments and feedback from those that have listened and watched the video.
YouTube reactions
Check out what listeners have commented on YouTube.
GAMPINNYLIVE: Loved everything frm 1st 2 last.. Great works guys
Richie Hill: If believe Ghana And Naija collaboration always dope...Just like the video and say nice tune
Sir Duah: =☝️everything is on point
Peggy Agyemang: Tule this your story la
Spatial Rendezvous: Lol guys guys Falz killed this sh*t but am I the only one that noticed that his shade came with lenses this time around, Ghana Naija gather here.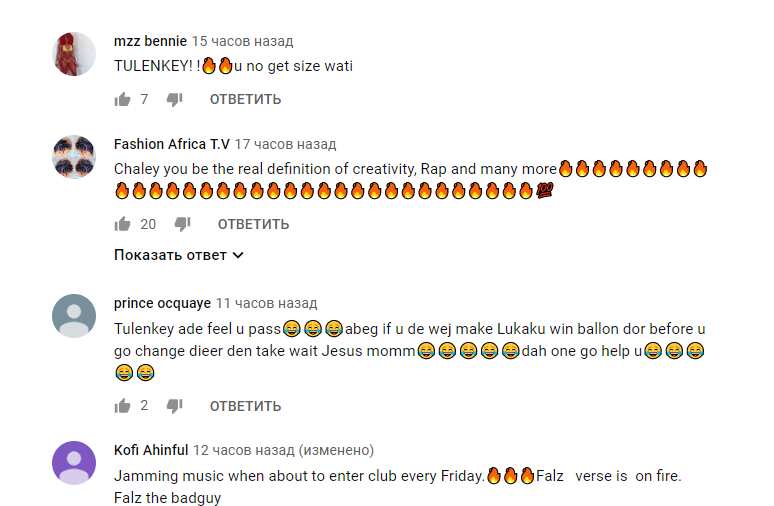 Twitter reactions
Here are some great comments from Twitter:
@lyknoada99: Naija killed it falz punches ice prince flow...GH version
@QwequOfficial: @falzthebahdguy killed it!!!!!!
@nvthvniel1: The strings towards the end
@nana04970490: A swear say tulenkey be the boss ✌
@westsyde_afrika: Priceless
Instagram comments
Talenkey posted about his latest song on Instagram and here are some of the comments from fans.
@kwesivert_ GOAT GOAT GOAT
@kojopara22gmail.com_ Tulee to the #upupupupupup #prr_prr-prr_prr
@djbullet_gh Kaaaaiiiiii
@daveadu Tulee
@anokyeyussif Hɛɛ. Wanlov is too much.
In addition to the Tulenkey - Proud Fvck Boys video on YouTube, you can also listen to the audio version on music-sharing platforms like Spotify, Deezer, and Apple Music. The song is getting a lot of buzz right now. Are you vibing to the tune?
READ ALSO: Flavour - Ariva: audio, lyrics, reactions