Gareth Bale bio: age, wife, net worth, stats, transfer news
Known for his immense speed and incredible left foot skills, Gareth Bale is currently one of the most famous players in the world. This footballer made his name known through hard work, persistence and ability to withstand hardships. There are a lot of exciting things to tell about his career and personal life!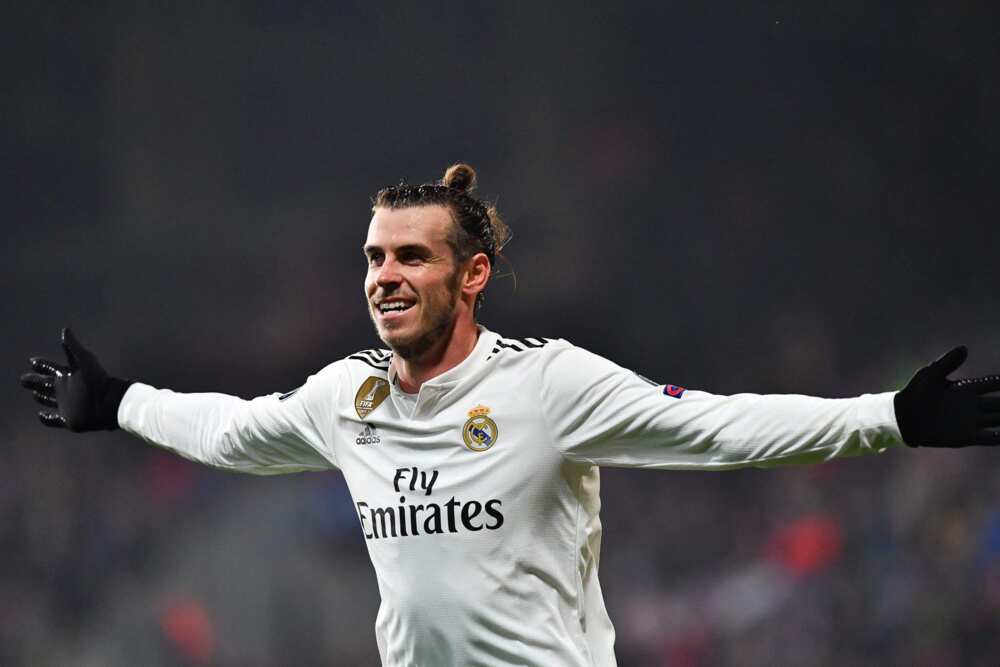 Despite his countless football successes, the Welsh striker Gareth Bale remains humble. He does not often show off his flamboyant lifestyle on social media and prefers to highlight the moments of his athletic career instead. The main passion of his life is football, and he has come a long way from a little boy from Cardiff to one of the best wingers of our time.
Gareth Bale profile summary
Name: Gareth Frank Bale
Birthday: July 16, 1989
Age: 29 years old
Height: 6 feet (1 m 83 cm)
Nationality: Welsh
Hair: Brown
Eyes: Blue
Parents: Frank and Debbie Bale
Siblings: Vicky Bale
Fiancee: Emma Rhys-Jones
Children: 3 (Alba Violet, Nava Valentina, and Axel Charles)
Gareth Bale biography: everything about the talented player
Gareth Frank Bale was born in Cardiff, Wales. His parents were not connected with football: the father Frank was a caretaker at school, and the mother Debbie worked as an operations manager. However, he had a known figure in his family: his uncle was the past Cardiff City player, Chris Pike. The first and main football hero of the young boy was a fellow Welsh player Ryan Giggs, who defended the colours of Manchester United.
In his young years, Gareth attended Eglwys Newydd Primary School, which is situated in Whitchurch. This was when he got noticed by the agents of Southampton — he was participating in a tournament together with Cardiff Civil Service team at the age of nine, and his play attracted the bigger club. As he grew older, he started attending Whitchurch High School, and his love for football grew even stronger, as he trained at the Southampton academy along with studies. Besides football, he also took part in such sports as rugby, athletics and hockey. Once, at the age of 14, he managed to run a 100-metre sprint in only 11.4 seconds. Due to his exceptional skills, Bale's school PE teacher wrote a special set of rules for him, which forbid him using his left foot.
At the age of 16, Gareth played a significant role in leading the under-18 school team to the victory in Cardiff & Vale Senior Cup. He was given the special prize from the PE department upon his school graduation, which recognised his sport achievements.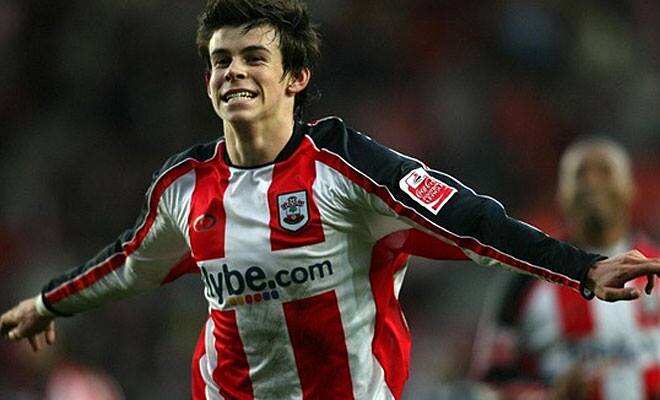 Gareth debuted for Southampton first team in April 2006 shortly after he finished school, becoming the second youngest player ever to appear for the team (being 16 years and 275 days old). He scored his debut goal a few months later, in a game against Derby County. This important game for the future superstar ended in a 2-2 draw.
Even at the beginning of his career, Bale already stood out in his team. He even got the prestigious BBC Young Sports Personality of the Year. The footballer was known for his great free-kick skills, as three of the five goals he scored for Southampton was from a free kick. His last game for the team that gave him a start to his professional career was against Derby County, just like the game that he first scored in.
The young talent drove the attention of big football teams and was signed by Tottenham Hotspur. He immediately started making a positive impact on their game as he scored three goals in the first four matches. One of those goals was against Arsenal, the long-time rival of Tottenham.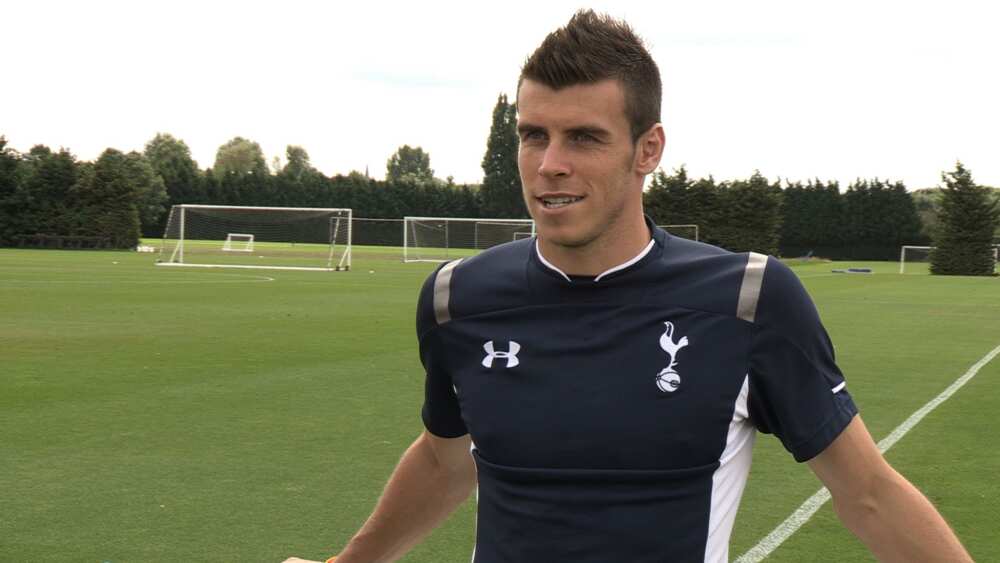 The striker's powerful start brought a lot of love and joy from the fans, and he was excited to play for one of the biggest clubs in England. However, by the unfair twist of fate, Gareth got injured in a match against Birmingham City, and it was more serious than it seemed at first. The right ankle issues that were caused by this trauma ruled him out for the entire season, and he spent a long time recovering.
Gareth's unlucky period did not immediately end when he came back to the pitch after his recovery. Though he was ready to play, he was struggling to return to his best form. Therefore he had to spend most of the time on the bench. The knee injury still bothered the player, and he had to undergo knee surgery next year. The surgical intervention helped, and he came back stronger than ever. He played a crucial role in the next campaign of the Spurs, scoring against strong teams like Chelsea and Arsenal, and also winning a Champions League place for his team.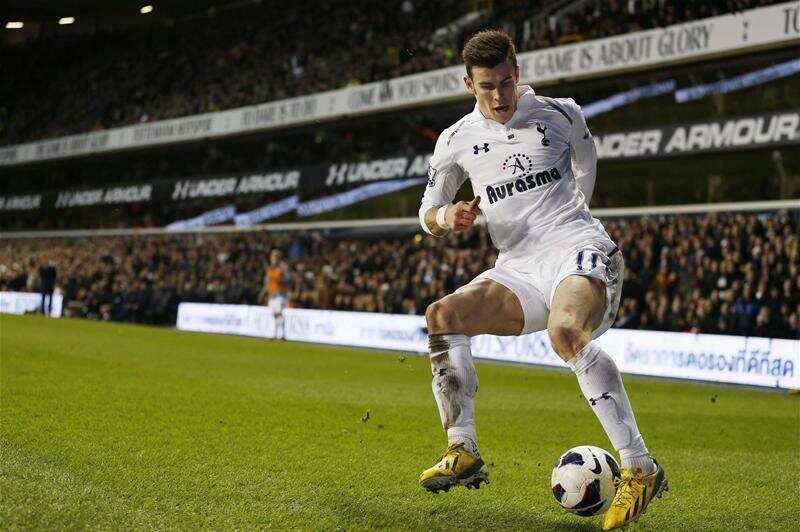 During Gareth's time at the Spurs, the team could not win any major trophies, but the player himself was recognised widely as the promising talent, getting a lot of individual honours. Some of the biggest clubs in the world noticed the gifted winger, and in 2013 he was purchased by Real Madrid for 100 million euro. At the time, he became the most expensive footballer in the world, surpassing the 93 million euro price of Cristiano Ronaldo's transfer.
Gareth Bale Real Madrid career was full of ups and downs, but he helped the squad to score a lot of valuable goals. In his debut match against Villarreal, he scored a goal. Even though he got injured a few times during the season, he participated in some of the important matches and contributed to the goal count.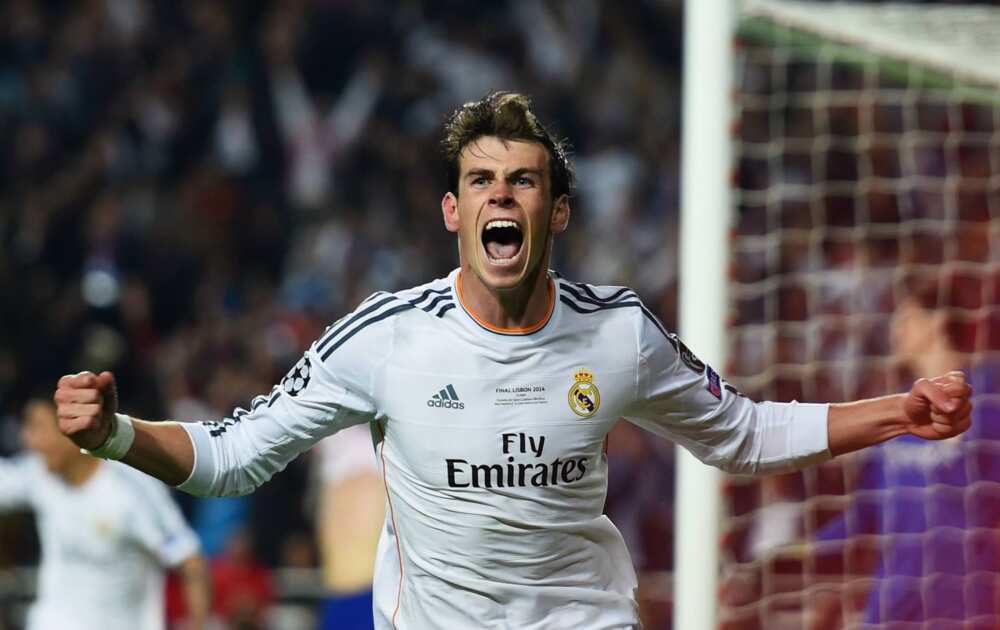 One of the most notable goals that Bale scored for Real Madrid was a deciding one in the final of Copa del Rey 2014 against the primary rivals of the club, FC Barcelona. The score was 1-1 when Bale ran half of the pitch with a ball, escaping from Barcelona defender, and finished this moment with a brilliant goal, gaining the lead for Madrid. After that sprint, he earned a nickname "The Cannon" for his unbelievable speed. The same season, he wrote the winning goal to his name in the UEFA Champions League final against Atletico Madrid.
Since then, Bale earned the reputation of a leading goalscorer in the important finals. Though the next season 2014/2015 was not as successful for the team as the previous one, the player still scored in one significant final against San Lorenzo in the Club World Cup. The next season, he scored two hat-tricks and became the British player with the highest number of goals in La Liga (43), overcoming the record of Gary Lineker. As a result, he got offered a new contract next year. Even though the injuries did not let him play as much as he wanted to, he was still there in the important games, such as UEFA Champions League final 2017. In the next year's final against Liverpool, Bale scored one of the most beautiful goals in the history of UEFA Champions League, with an overhead kick.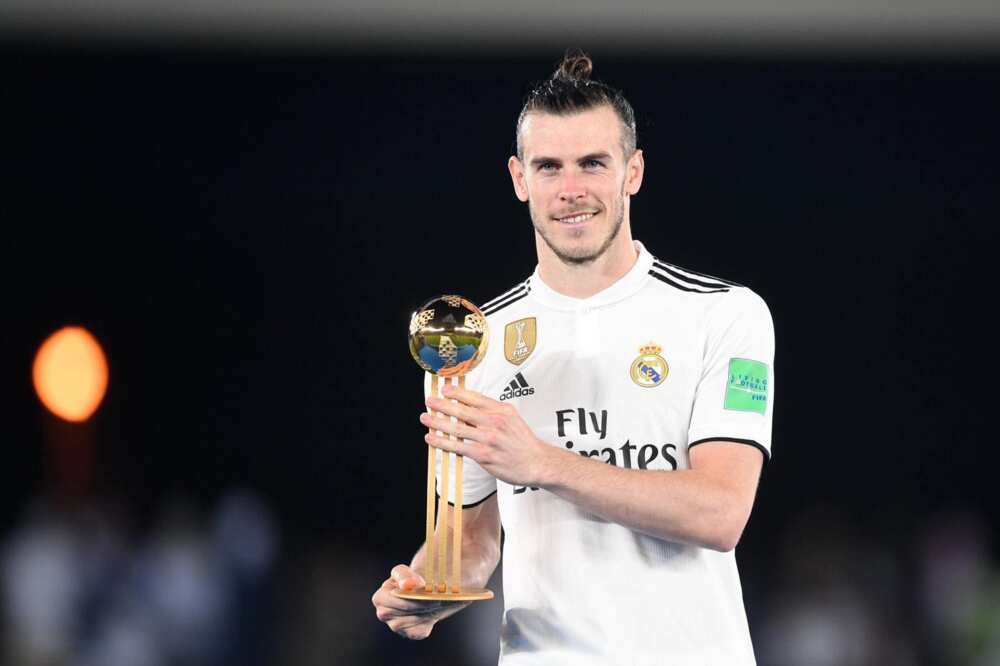 As for Gareth Bale Wales career, it has also been long and eventful. Even though at the beginning the player was also eligible to play for the English national team, he decided to stay true to his roots and choose Wales. Their most significant achievement was reaching the semi-finals of EURO 2016, becoming a sensational team in the tournament.
An interesting fact from his personal life is that he does not drink alcohol because he does not like the taste of it. Gareth was never interested in loud parties and drinking, and preferred to spend quiet time with his family and closest friends. One of his hobbies, besides football, is playing golf. Though some Madrid fans disapprove of this hobby, saying that he should channel all his energy into football, he still does this in his free time and enjoys golf a lot.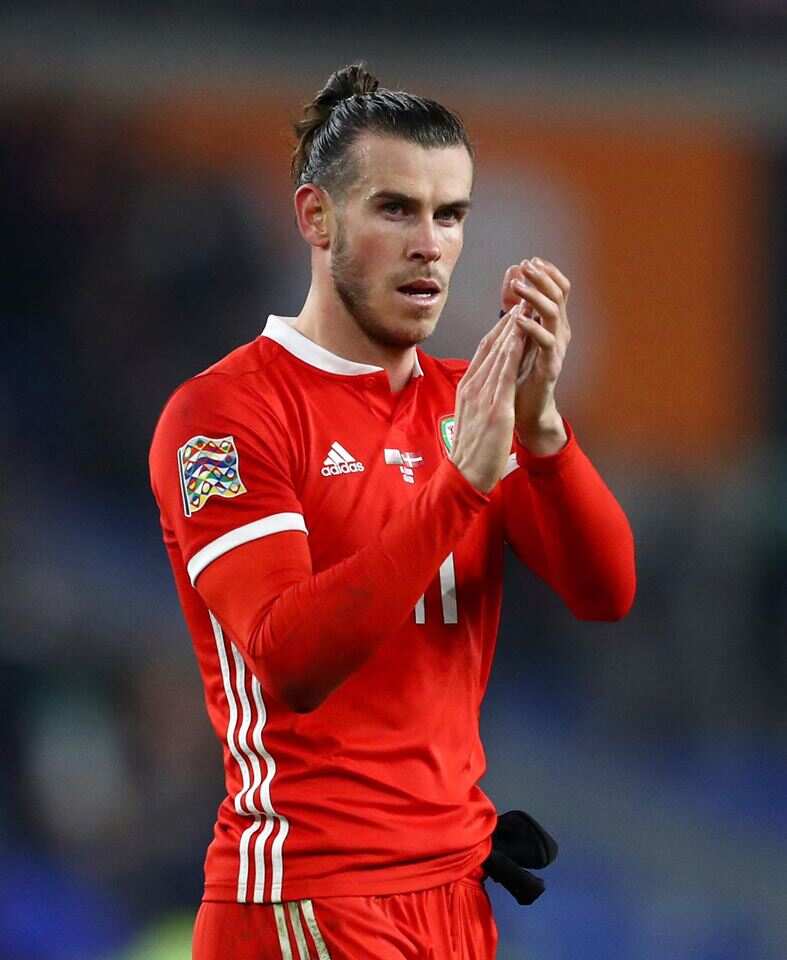 Bale has done a lot for philanthropic causes, appearing in FIFA's project "11 against Ebola" together with Neymar, Xavi, Didier Drogba and Cristiano Ronaldo. He also helped to raise money for a young boy who needed prosthetic legs through "For Luca" campaign and donated his Real Madrid shirt with a signature to help the scout group from Cardiff.
READ ALSO: Top 10 richest footballers in the world
How old is Gareth Bale?
Gareth Bale age is 29 years old. He was born on July 16, 1989. His age is average for a professional footballer, and he still has years of career ahead of him.
Gareth Bale stats
The first professional club of Gareth Bale was Southampton. He played there from 2006 to 2007 and appeared 40 times with five goals scored.
In 2007, Bale moved to Tottenham Hotspur, staying there until 2013. He appeared 146 times for the Spurs and scored 42 goals for the club.
From 2013 until now, he is a player of Real Madrid. For Los Blancos, Gareth made an appearance 155 times and scored 78 goals.
As for the national team, the player is also very productive there. He scored four goals in 12 games for all the youth national teams of Wales - U17, U19 and U21. Since 2006, he plays for the Wales national football team and is the top scorer of all times for the Dragons. He defended the colours of his country on a senior level 75 times and managed to score 31 goals.
Gareth has won a lot of team awards and individual trophies. When he played in England, he usually got personal awards like "Player of the Month" and "Player of the Year", but when he moved to Real Madrid, he considerably raised his team trophy count. His most significant achievements are winning the UEFA Champions League four times with Real Madrid and coming victorious in the UEFA Super Cup three times. He also became a winner of FIFA Club World Cup three times, writing his name in history as this tournament's top goalscorer in two of these competitions.
Gareth Bale salary
The Welshman is one of the world's best-paid players. The Forbes website reported his salary to be 15 million euro when he came to Real Madrid. According to goal.com, after his new six-year contract, that he signed in 2016, his salary is said to have risen to £350,000 a week, which is equal to around 20,5 million euro per year. He also earned additional money from his endorsements, such as Adidas, Nissan and Foot Locker.
How much is Gareth Bale worth?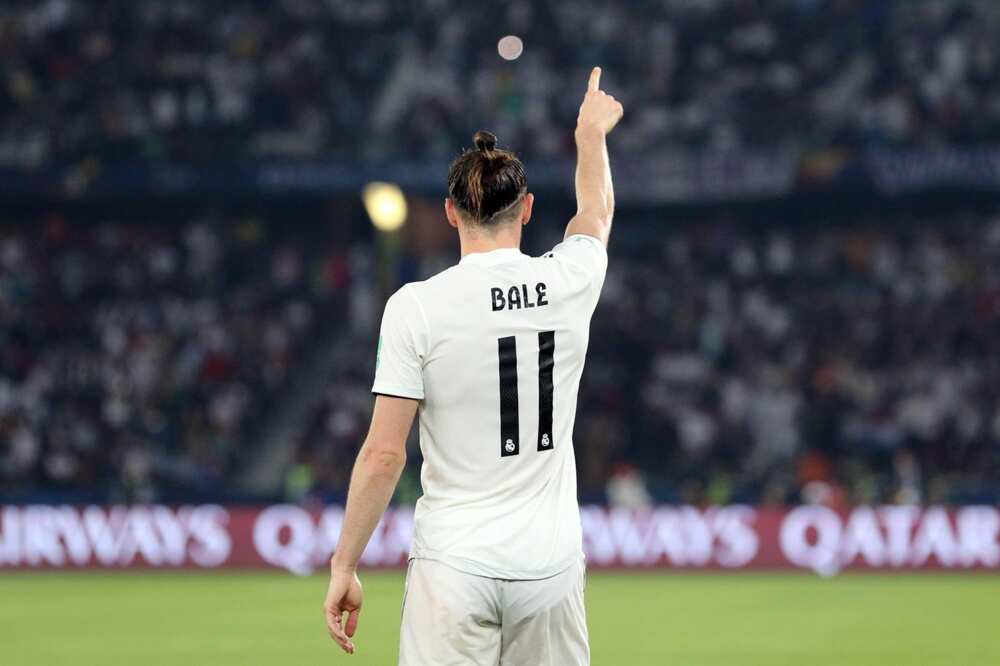 According to the Forbes website, the footballer managed to earn $34.6 million in 2018. Other sites like wealthygorilla.com and celebritynetworth.com report that Gareth Bale net worth his worth is $125 million.
Gareth Bale injury
Unfortunately, Gareth Bale gets injured quite often, which sometimes prevents him from discovering his full potential on the pitch. His injury history mostly includes calf problems, ankle issues and muscle troubles. His longest missed time on the pitch was 84 days and 17 matches without appearance. The latest problem of Gareth was an injured ankle in March 2019, which made him miss one game of Real Madrid.
Gareth Bale transfer news
Every year there is a lot of transfer news in the football world. When Gareth Bale first came to Real Madrid, he was one of the most frequent headlines, since his transfer was the most expensive in the world at that time. These days, there are a lot of reports that Gareth is about to leave Los Blancos.
The Welsh striker hinted in the interviews that he does not feel happy and appreciated at the club that he once scored deciding goals for. Among the reasons for his dissatisfaction, many people name the Real Madrid manager Zinedine Zidane, who implied that he does not see Bale in the plans for the future season. There were also a few situations when Zidane did not let the Welshman play and kept him on the bench, despite him being fit enough. The situation becomes more complicated with the player still having three years of the contract, and if he leaves, the club will have to pay him a large sum of money.
So, if Gareth leaves Real Madrid, where will he go? So far, all of his possible future clubs are just rumours, and there is nothing set in stone. A lot of European clubs would like to have a talented winger in their squad. Hopefully, no matter if Bale stays in Madrid or goes to search his luck elsewhere, he will start regularly, get fewer injuries and be able to make his valuable contribution to the team.
Gareth Bale wife: does he have one?
Many people wonder if the Los Blancos star is married. Even though Gareth has this special woman that has been by his side for many years, she is not his wife just yet.
The famous footballer has been loyal to one person since they met in school and became inseparable. Emma Rhys-Jones is Gareth Bale's childhood sweetheart, current partner and the mother of his three children.
Many people refer to Emma as Gareth's wife because they have been together for so long, but they are not officially married. The couple is engaged and has been planning the wedding for quite a while, but in the middle of Gareth's football games and Emma's family issues, they had to delay the ceremony for an indefinite period. So, for now, Emma Rhys-Jones holds a status of the talented winger's fiancee, but she is undoubtedly his beloved partner and the one who has his heart.
Gareth Bale's famous heart gesture, which he shows after his goals, was initially meant as a special message for Emma. Once in the past, she asked the future star what would he do if he scored a goal, and Gareth said that he would make a heart sign with his hands. Now he is a successful footballer who has millions of fans, and he still makes this sign after scoring goals for his only love.
The couple has three adorable children. The oldest daughter, Alba Violet Bale, was born in 2012. She sometimes appears in the limelight, as her father takes her to the pitch after his important games and victories. For example, after the Champions League victories, Gareth was shown cuddling Alba and playing with her.
In 2016, Emma gave birth to a second daughter — Nava Valentina Bale. Two years later, in 2018, the couple's only son Axel Charles Bale was born. The two youngest kids are still very little, but hopefully, their father will soon introduce them to the world of football.
Gareth Bale lives up to his nickname "The Cannon" by always scoring beautiful goals and being one of the fastest players in the world. We believe he will continue to make his fans happy.
READ ALSO: Zinedine Zidane bio: age, height, football career, coaching career, net worth
Source: Legit.ng