When news emerged that Rihanna was the wealthiest female musician according to Forbes, everybody wanted answers to 'How did Rihanna make a $600 million fortune?' It is no secret that Rihanna is one of the most talented singers in the world currently, but how did she manage to amass such great wealth?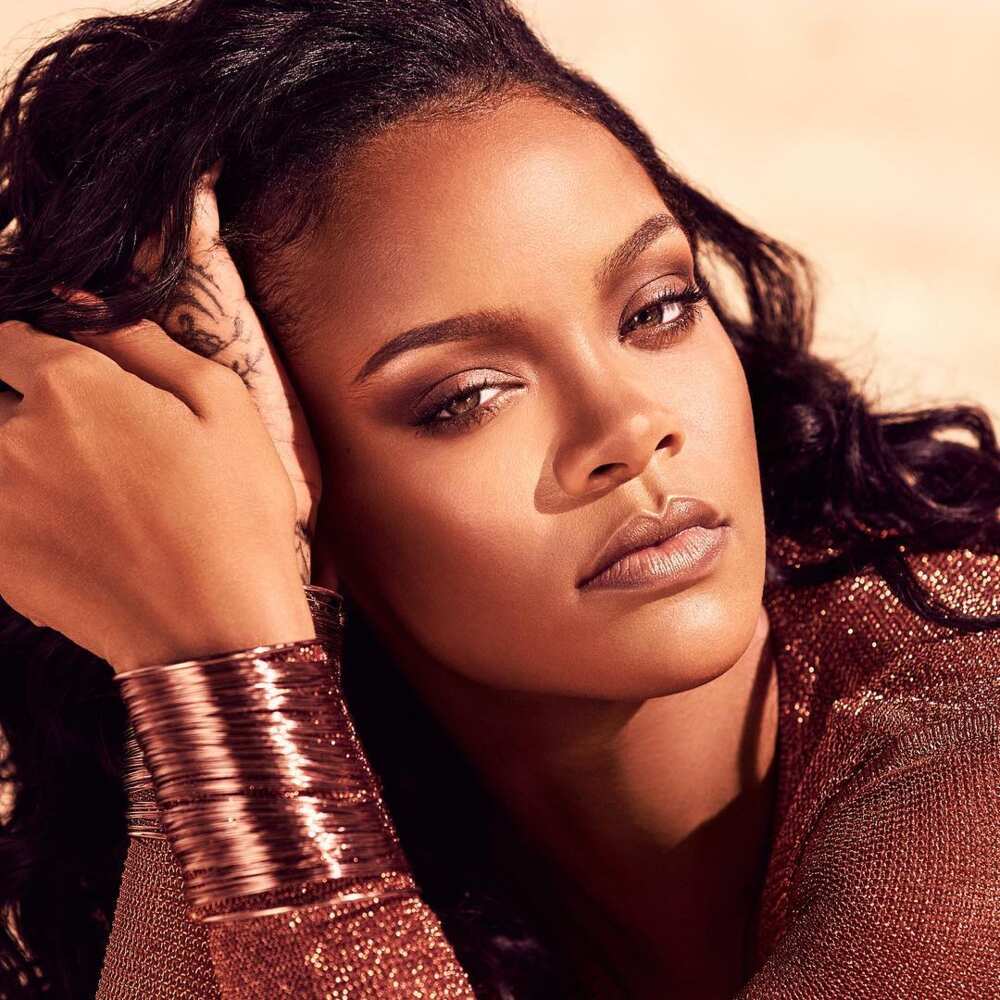 When the female mogul released the banger' Work' in 2016, most people assumed it was another of her masterpiece. Fast forward to 2019, all her efforts are being displayed, which is a clear indication that the hit was an expression of the money moves she was making.
The talented and elegant singer popularly known as Bad Girl RiRi has taken not only the music industry by storm but also the fashion industry. This has left most people online, with questions such as 'What is Rihanna's net worth as of 2019?' Robyn Rihanna Fenty made headlines after making a $600 million fortune, according to Forbes. Forbes denotes that this massive wealth makes her not only the wealthiest female mogul in the globe but also the first black woman to ever own a significant and successful lavish fashion house.
Rihanna has surpassed the fortune of other female musicians such as Madonna who rests her fortune at $570 million, Celine Dion whose wealth is an estimated $ 50 million, and Beyonce whose wealth according to Forbes is $400 million. The question, however, is, what steps did the 31-year-old musician make to get here? Well, the impressive net worth is an accumulation of the wealth acquired from Robyn's booming music career and her partnership with LVMH. LVMH is a famous lavish goods giant, which is ran by the dashing billionaire Bernard Arnault.
The singer behind the Umbrella hit and LVMH co-own the makeup brand, Fenty Beauty. According to Forbes, the estimate of the percentage owned by LVMH is 50% while that of Rihanna is 15%. However, Forbes acknowledges that the spokesperson of Robyn disputed the figures, but did not clarify the exact percentages. This makes most people create assumptions about these percentages.
Fenty Beauty was launched at Sephora in September 2017. Fenty Beauty is another brand of LVMH, and one can access it online at fentybeauty.com. After the store was put up in motion in September 2017, it quickly became famous, and its viral success spread like wildfire. According to Forbes, the store acknowledged that within the first few weeks after it was launched, Fenty Beauty reported $100 million in sales, shooting the fame of the mogul and also making her acquire 71 million followers in her Instagram account.
READ ALSO: Top 25 richest musicians in the world 2019
Fenty Beauty has impressed millions of people with their 40 shades of foundation, which is more compared to other hues that are sold by other existing brands. After only 15 months after opening up, Fenty Beauty brought in an estimated revenue of $570 million. Given the viral success factor of Fenty Beauty, the revenue is expected to escalate as more people continue to use the products of this brand.
A look at Rihanna decades back, no one would ever believe she would make such powerful moves both in the music and fashion industry. The 31-year-old was struggling to cope after being publicly assaulted by her then-boyfriend Chris Brown. Although most people would be shaken up after an assault or abuse, the talented singer behind the banger 'Love the Way You Lie' did not allow the incident to bring her down.
Currently, not only does she co-own Fenty Beauty and has a thriving music career, but she also co-owns a lingerie line known as the Savage X Fenty lingerie line. Savage X Fenty lingerie line is a partnership of Rihanna and the famous fashion company known as TechStyle Fashion Group, which is an online firm based in Los Angeles. The high net worth of Robyn is also attributed to the earnings she acquires from her career tours and her releasing as a musician.
Day by day, the Barbadian continues to impress majority of her fans and critics with the money moves she is making. In May, Robyn and LVMH announced the birth of a new clothing store, Fenty, which would focus on creating stylish and elegant clothes, accessories, jewelry, and shoes. For more than 30 years now, LVMH had no new fashion house. However, Fenty has broken this record since it is its new fashion house.
It is no surprise that Rihanna has a $600 million fortune since she is known to be a talented singer and entrepreneur. Given that the 31-year-old is already a successful musician, most people believe that she will also dominate the fashion industry with her Fenty Beauty brand. Fans of Robyn believe that she will easily maneuver the fashion industry and propel to be one of the most reputable fashionistas!
READ ALSO: Rihanna officially announced as the world's richest female musician, worth N184 billion