She is a "comedic gem, whose dry wit is unparalleled," New York Post says. She is Chelsea Peretti, a standup comedian, a writer and an actress. You may have seen her in many movies, but one of the most prominent screen appearances of hers was the role of Gina Linetti in 'Brooklyn Nine-Nine'. Still, what is her life like when she is not touring standup clubs and stages? Which interesting facts does her biography hide?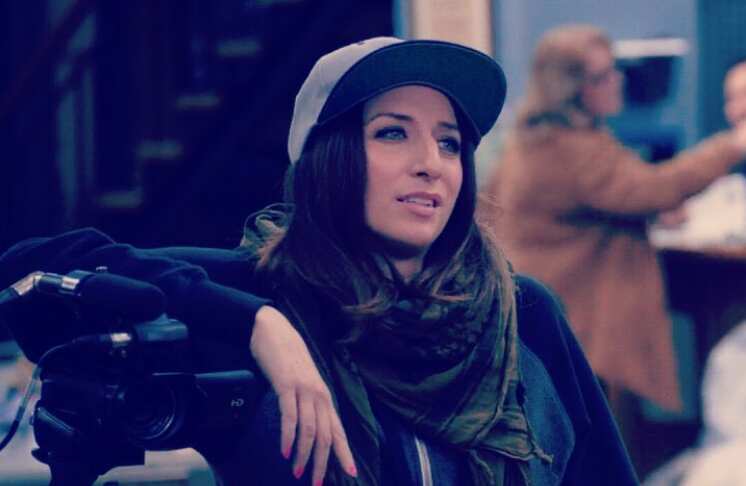 Chelsea Peretti is one of those few women who have managed to gain fame as standup artists. Such an achievement requires a lot of dedication, talent, and hard work. All these efforts seem absolutely justified when audiences laugh their heads off, and prestigious nominations for WGA, OFTA or Gracie appear on your personal list.
Chelsea Peretti profile summary
Chelsea Peretti age: 41
Birthplace: Contra Costa County, CA
Occupation: comedian, writer, voice artist
Ethnicity: Ashkenazi Jewish (mother) and Italian-English (father)
Chelsea Peretti net worth: estimated at $3 million
Famous siblings: Jonah Peretti, the founder of BuzzFeed and co-founder of The Huffington Post
Chelsea Peretti husband: Jordan Peele (married since 2016)
Who is Chelsea Peretti?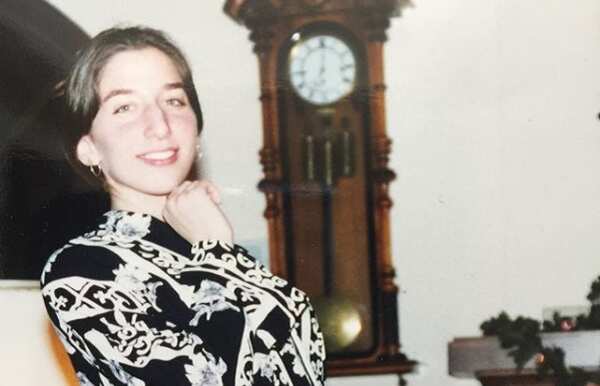 Born as Chelsea Vanessa Peretti in Contra Costa County, the girl showed her talent for performing at a very early age. Until the moment her family moved to Los Angeles, the future comedian used to try her hand at writing funny speeches..
One of her first yet notable movie appearances happened in 2007 when she participated in 'Twisted Fortune'. This role opened the gate to other movies and shows like 'The Smoking Gun Presents: World's Dumbest', and TV drama series.
READ ALSO: Tom Hanks bio: age, height, net worth, wife, children
Now, the list of Chelsea Peretti movies involves other appearances like 'Kroll Show' (Farley), 'Comedy Lab' (a friend of Eugene's), 'The Greatest Event in Television History' (Jackie Rush), 'Game Night' (Glenda), 'Brooklyn Nine-Nine' (Gina Linetti), and many more. The actress has voice works: 'Gravity Falls' (Darlene), 'Animals' (Angela), 'The Simpsons' episode (Piper), and even Grand Theft Auto IV (Lori Williams-Jones). The lady has also succeeded as a writer having composed screenplays for various TV shows.
However, the role of Gina Linetti remains one of the most recognisable screen appearances of Chelsea. This is also one of the most extended projects in which she has participated: her cooperation with the show lasted for four years, between 2013 and 2017.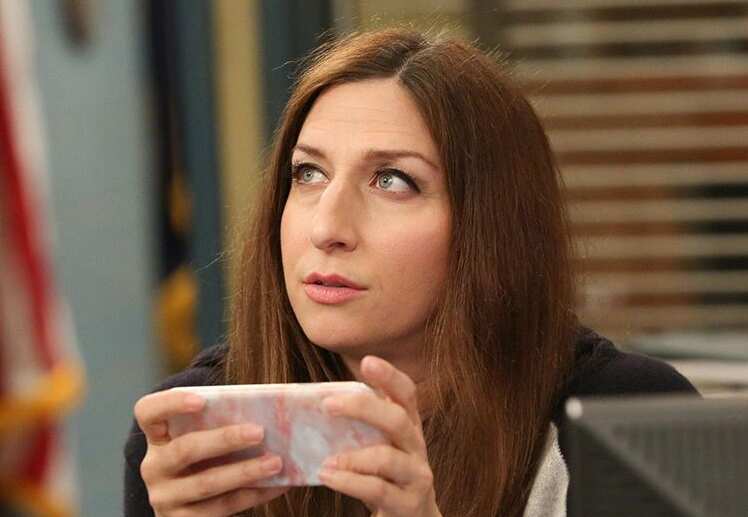 The future star presented her writing skills to the audience after her graduation from Barnard College. This was the time when Peretti started writing for The Village Voice, Jest, American Theatre Magazine, and others. Then, the young woman tried her hand at screenplays and created six whole episodes for another TV show titled 'Parks and Recreation'. Several episodes of 'Louie', 'The Sarah Silverman Program' and other shows are also her brainchild
Which awards has Chelsea Peretti received for her work?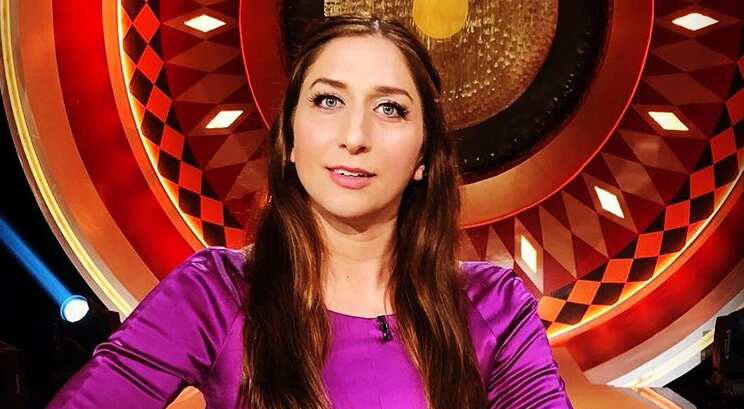 The most precious award for such an artist is, probably, the laughter of her audience. Chelsea also has material signs of this recognition and success. Within her career, she has collected a range of awards: Writers and Producers Guild Awards, Independent Spirit, and a number of nominations for BAFTA, Emmy, and even Academy Awards.
Apart from all those awards, Peretti has earned a pretty fortune estimated at about $3 million. As reported, it is a number of times smaller than that of her husband (about $12 million). How old is Chelsea Peretti? She is 41 years old and full of energy.
A little about Chelsea Peretti Jordan Peele marriage and cooperation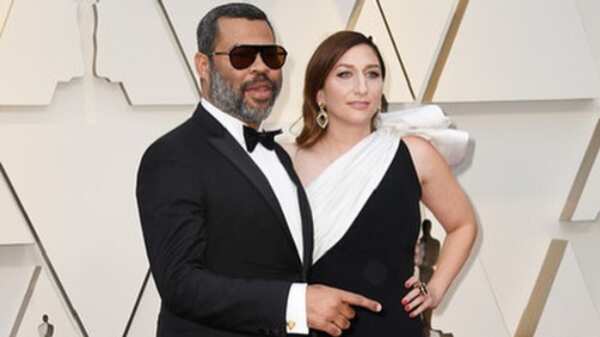 These two soulmates met in 2013 and started dating a short while afterwards. Jordan Peele, the comedian, producer and writer, is a successful celebrity in Hollywood. The audience knows him best for portraying an FBI agent in 'Fargo', the first season.
Inside rumours have it that Chelsea and Jordan met due to their mutual friend Andy Samberg. He is a comedy actor, too, and Chelsea's former classmate from college. Allegedly, Andy was the one who organised a meeting for the two.
The moment the happy partners decided to tie the knot came out of the blue even for their fans. The engagement took place late in 2015, and in spring 2016, they got married. Used to the most unbelievable and hilarious jokes from their favourite actress, Chelsea's fans accepted the news about the wedding as another joke. The news came out on Instagram where the actress announced her secret marriage with their dog as a witness.
However, it became apparent that nobody was joking when Jordan himself spoke about their wedding on 'Late Night with Seth Meyers'.
The first Chelsea Peretti pregnant pictures appeared in 2017, and the entertainer herself confirmed the fact on social media. The spouses welcomed their first son on July 1, 2017. The first and by far the only Jordan Peele and Chelsea Peretti baby was named Beaumont Gino Peele.
Apart from their baby, the spouses have given birth to another fruit of their union: another screenplay. Jordan received his Oscar in 2018 after his movie 'Get Out' won the Best Original Screenplay. In his acceptance speech, while holding the desired statue, he voiced out a range of thanks to his parents, his team, and to his wife who had been supporting him through the process of making the movie.
Chelsea Peretti is very active on her social media. It is surprising how she finds enough time for her Twitter and Instagram with her busy schedule. Still, in 2014, she was listed on the best 75 accounts on Twitter. You can easily keep track of her life and activities with the help of these social media means and discover news about your favourite entertainer.