Terry Crews bio: age, height, net worth, movies, was he sexually assaulted
Terry Crews is one of the most famous actors worldwide. Rippling muscles, a beaming smile, tremendous strength and powerful charisma are words that can best describe Terry Crews. The exemplary family man and incredible comedian is a very modest and kind person in life.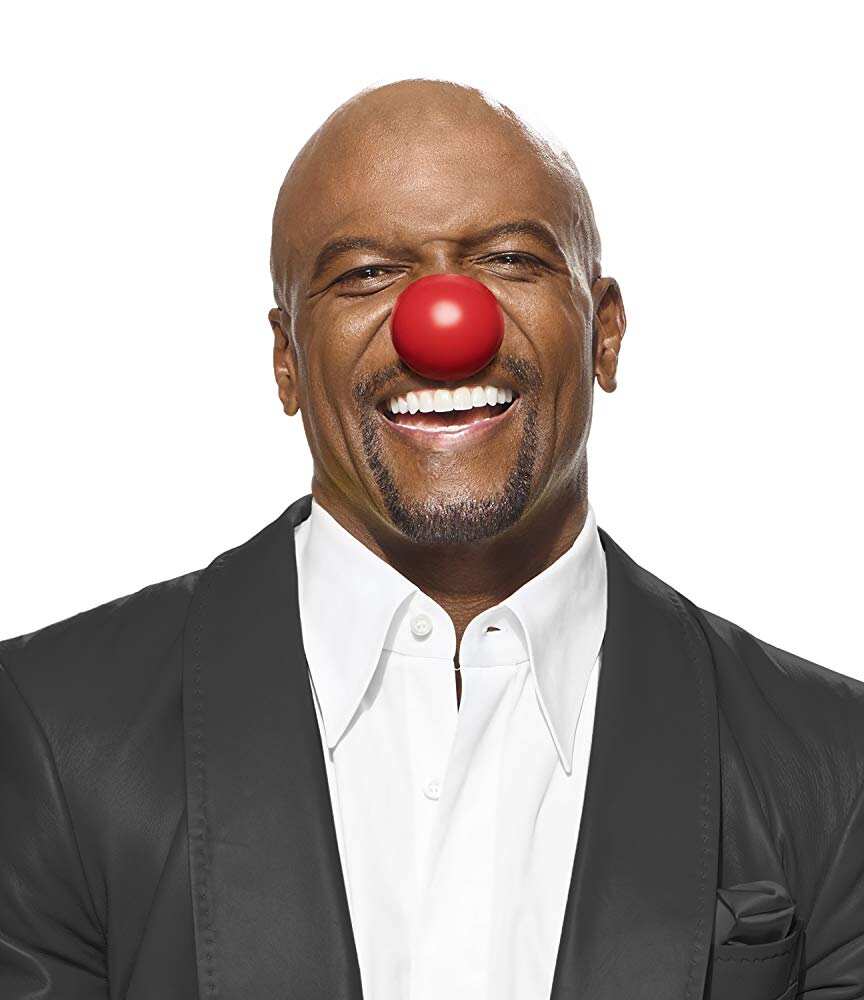 Terry Crews is a famous American actor and sportsman who became popular after his appearance in the deodorants Old Spice commercials and the role of Hale Caesar in the action movie The Expendables. If you still have the question "Who is Terry Crews?", we are here to give you the answer to this question.
Terry Crews profile summary
Full name: Terry Alan Crews
Date of birth: July 30th, 1968
Age: 50 years old
Birthplace: Flint, Michigan, USA
Marital status: Married (spouse – Rebecca King-Crews)
Nationality: American
Height: 191 centimetres (6'3'' feet)
Weight: 111 kilograms (245 pounds)
Profession: Actor, comedian, TV host, American football player (former)
Net worth: 20 million US dollars
Social networks: Twitter, Instagram, Facebook
Terry Crews bio and career
Terry's key formula for obtaining an impressive number of fans is his talent and bright appearance combined with unbelievable charisma. Rippling muscles are the pride of Crews. He has become a symbol of masculinity and handsomeness for many people. The Terry Crews workout, a smartly developed bodybuilding program and training video tutorials, doubled the number of the actor's fans.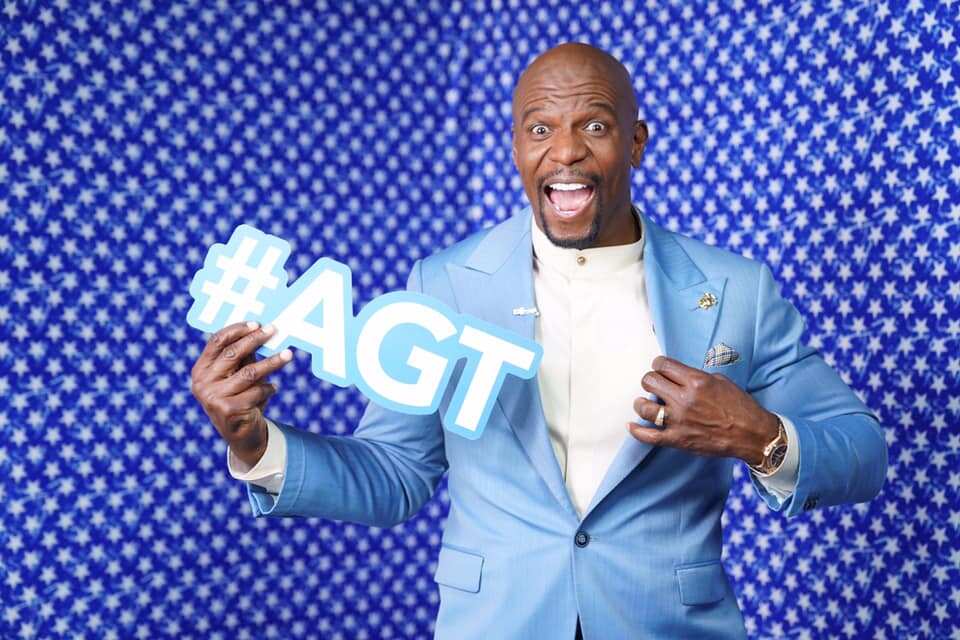 Terry Alan Crews was born on July 30th 1968 in the US state of Michigan. The childhood and youth of the future The Expendables star took place in the city of Flint, which is 100 kilometres from Detroit.
The parents of the future actor had no relation to the world of cinema, but the boy stood out among his peers by being creative from his early years. By the end of his high school studies at the Flint Southwestern Academy in 1986, he received an artistic scholarship.
The biography of Crews could go two ways – either acting or sports. The artistic scholarship pushed Crews to continue art classes at Interlochen Center for the Arts, and after graduating from the centre, Terry became a student at Western Michigan University.
A university football coach noticed the tall, athletic young man (his height is 1.91 metres, and he weighs 111 kg), and soon Crews became a front player of the WMU football team. Young Crews brought his team victory after victory, and by the end of his studies at the university, he received an invitation to the San Diego Chargers NFL.
For six seasons, football fans saw Terry Crews playing for the teams of Los Angeles Rams, Washington Redskins and Philadelphia Eagles. His sportsmanship ended when he turned 30 and decided to develop as an actor.
Terry Crews movies and TV shows
Terry Crews first appeared on the screens in the television show Battle Dome in 1999. He has proved that the impressive image of a muscular actor is not an obstacle to perform roles of hilarious comedic characters. Supporting roles in the comedy movie Friday After Next and Serving Sara with Matthew Perry and Elizabeth Hurley in the leading roles have established Crews as a comedy actor.
The actor felt the real taste of fame in 2004 when he played the role of Latrell Spencer in the White Chicks comedy film. The audience appreciated both Terry's acting skills and his biceps.
In the same year, TV viewers saw Crews in the comedies Starsky & Hutch and Soul Plane. Gradually, the actor became increasingly popular, acting in several motion pictures per year.
From 2005 to 2009, the actor delighted his fans with the appearance in the TV series called Everybody Hates Chris. This work can be considered as one of his most famous projects.
Speaking about his successful projects, real glory came to Crews in 2010 after the release of the action movie The Expendables, directed by Sylvester Stallone. The character of the insane machine-gunner Hale Caesar turned Terry into a Hollywood star. In The Expendables, the actor appeared on the screen with Sylvester Stallone, Jason Statham and Dolph Lundgren. Terry Crews appeared in the role of the audience's favourite character, Hale Caesar, in the project spinoffs as well.
Another role for which we all love Terry is the role of Lieutenant Terry Jeffords in the TV-show Brooklyn Nine-Nine. He has acted in the series since 2013 .
READ ALSO: Actor Jason Genao bio: birthday, age, height, nationality
Crews' filmography is vast, so it is difficult to enumerate all of his works. Nevertheless, here is a list of some films and shows that he has starred in that we have not mentioned:
Craig of the Creek (TV Series, 2018-2019)
Deadpool 2 (2018)
Reach Me (2014)
Drunk History (TV Series, 2013-2014)
Cloudy with a Chance of Meatballs 2 (2013)
Terminator Salvation (2013)
Click (2006)
Also, in 2019, Terry became the host of the famous TV-show America's Got Talent.
Terry Crews net worth
The actor's career is definitely successful. His work has brought Terry Crews a net worth estimated at 20 million US dollars.
Personal life
Terry Crews married at the age of 20 when he was a university student and was developing his fast-paced football career. His future wife, Rebecca King-Crews, had no idea that her husband would become a sports star and then a Hollywood celebrity.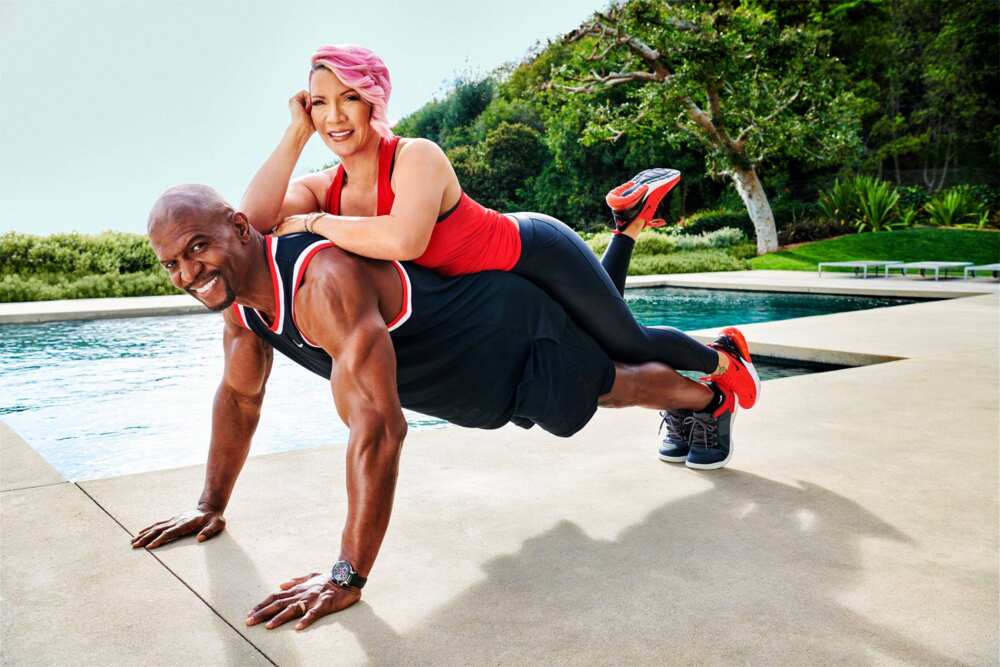 Having become famous, Crews has not changed his life values and priorities. The actor is a member of the faith community in West Coven.
Terry Crews wife gave birth to five children – four girls and a boy, whose names are Naomi, Azriel, Isaiah, Tera and Wynfrey. The family settled in the California city of Altadena.
Terry Crews sexual assault
In November 2017, Crews admitted that he became the victim of sexual harassment by the agent Adam Venit when he collaborated with the talent agency WME. Terry posted a statement about this on his Twitter account.
In this tweet, the actor mentioned the notorious situation concerning harassment lawsuits from various celebrities. The eminent agent, Venit, (he worked with Adam Sandler, Eddie Murphy, Sylvester Stallone) was immediately fired.
Even though Terry Crews began his acting career at a rather mature age, this did not prevent him from becoming a real star. Currently, the actor is at the peak of his popularity. His name can be heard in popular American talk shows, movies and TV-series, and also he is offered roles in films with world-famous Hollywood stars such as Arnold Schwarzenegger, Sylvester Stallone, Jason Statham and others.
READ ALSO: Ozark Sofia Hublitz bio: age, height, net worth, nationality
Source: Legit