Chinedu - Na God is a soothing track that was just recently released. This fantastic track will cheer you up even on the saddest day. Listen to the new banger right now!
If you want to listen to something joyful, this song was released for you.
Chinedu - Na God description
Released: May 31st, 2019
Format: mp3, video
Genre: Afro-pop
Length: 3:22 min
Label: Bravo entertainment
Producer(s): Selebobo
Chinedu - Na God was meant to promote positve vibes. There is nothing superfluous here. Listening to pleasant music and beautiful lyrics, you will plunge into the world of Afro-pop.
Chinedu - Na God reviews and comments
This track became a hit right after its release, and this is not surprising. This music composition is worthy of much more praise. Here are some comments on YouTube about this song.
Wow flavor u will not kill me with ur songs, may God continue to strnth u @Chinenye ukaonu
Keep up my one and only God father chinedu @Chinedu Nwafor
Bad jam... I love this music.. @Michael Valentine
Flavour I like too much you are the one I like your voice @Christophe sougouna
Cool bro chinedu..Much love from Gabon @Desmond Martin
READ ALSO: Runtown - International Badman Killer: audio, lyrics, reactions
Ijele Africa always number one ..i can't stop listening to this song. @CHIMA TALENT
Great song @cynthia Cynthia
Mr Flavour u best in Africa No wonder u ae Mr Flavour of Africa......wth love frm Namibia @Justinus Walcott
Woow nice song @Obikobe Emmanuel
Flavor u never disapoint ilov u bro my God bless u from Zimbabwe @nicholas muchadenyika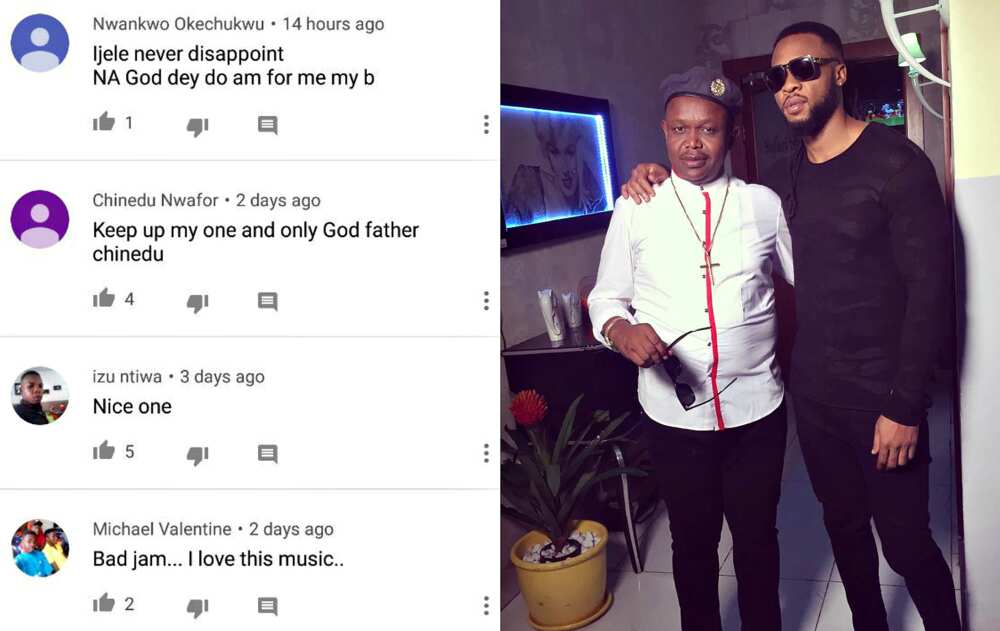 Chinedu - Na God download
If you want to download this song, now you have such an opportunity. Use the following source to listen to this track anytime.
Chinedu - Na God is a lovely song that will make you move to the dancefloor. This collaboration has brought a new sound to African music.
READ ALSO: T Classic – Kana ft Peruzzi, Terri & Haekins: audio, lyrics, reactions