Multitudes know of Britney Spears since she is one of the biggest pop stars of our time. This woman's career is mind-blowing: she has released nine successful music albums and plenty of hit songs that are known throughout generations. She is commonly called the "Princess of Pop" and loved by millions of people. Here is your chance to learn everything about this pop icon, including her private life.

Music enthusiasts can like or dislike Britney Spears depending on their taste, but there is no denying that she is a huge commercial success and a massive influence on today's pop culture. She earned everything she has due to her hard work, dedication and fiery personality, which is needed in show business. Her life has been full of ups and downs, and today we will go through her entire life and see how a simple girl from Mississippi managed to become a household name worldwide and a symbol of today's pop music!
Britney Spears profile summary
Name: Britney Jean Spears
Birthday: December 2, 1981
Age: 37 years old
Height: 5 ft 4 inches (163 cm)
Nationality: American
Hair: Blonde
Eyes: Light brown
Siblings: Bryan James Spears, Jamie Lynn Spears
Husband: Jason Allen Alexander (m. 2004 - d. 2004), Kevin Federline (m. 2004 - d. 2007)
Boyfriend: Sam Asghari
Children: 2 (Sean Preston and Jayden James - with her ex-husband Kevin Federline)
Britney Spears biography: who is she?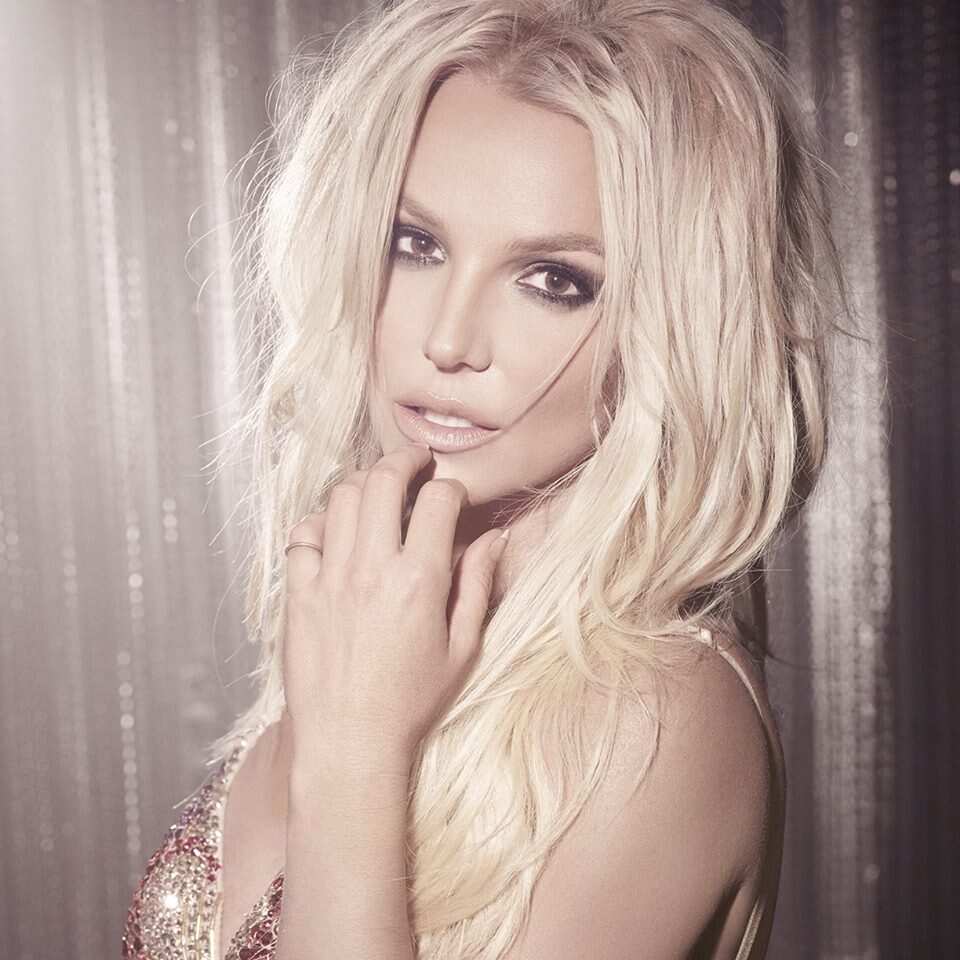 The future superstar Britney Spears was born in McComb, Mississippi, to the parents James Parnell Spears and Lynne Irene Bridges. Except being American, she has English and Maltese roots, on her grandmother Lillian and maternal great-great-grandfather's side. She also has two siblings, Bryan James Spears, and Jamie Lynn Spears. Britney's family were Baptists, and religion played a huge role in her life when she was little – she even sang in a local church choir as a young girl.
Ever since she was a child, Britney had a special place in her heart for the stage. She attended dance lessons since she was three and debuted as a solo act at the age of five, singing a Christmas carol at kindergarten graduation. She also did gymnastics and was regularly a winner of various talent competitions. When Britney was eight, her mother decided to take her to Atlanta where she auditioned for the TV show "The Mickey Mouse Club". Initially, she was considered too young to apply but got a reference to the talent agent Nancy Carson, who advised her to apply to the Professional Performing Arts School. The Spears family moved to New York and settled down there.
The first role Britney played was in the musical "Ruthless", where she portrayed Tina Denmark. She starred in the show "Star Search", as well as in the commercials. In 1992, she got a spot on "The Mickey Mouse Club", where she appeared alongside a few other future stars: Justin Timberlake, Christina Aguilera, Keri Russell, and Ryan Gosling. The show successfully ran for four years until it got cancelled in 1996, and Britney came back to Mississippi and went to school. She managed to make some friends despite the whole clique mentality of her peers, but she still wanted more.
In 1997, Britney tried to submit her demo to various labels in hopes to get signed to one of them. On her demo, she had an unused composition of the singer Toni Braxton. Initially, she got rejections from a few labels because they thought the audience needed pop bands like "Spice Girls" or "Backstreet Boys", and it was impossible to have a new Madonna. However, young Britney's motivation and spark impressed the Jive Records label, and she got signed to it. She spent the next year working on her debut album with some of the experienced producers.
Britney's first album "... Baby One More Time" came out in January 1999 and instantly made her famous. It topped the U.S. Billboard Hot 200 chart and became a two-time platinum record only a month later. The album also topped a lot of charts worldwide and went down in history as the biggest-selling record by the artist who is still a teenager. The title track from the album became a lead single, and the song became a hit in no time. Not so long afterwards, Britney went on her first tour to promote the album. Fans regarded her as a breath of fresh air on the pop stage.
The second record of the new pop star, called "Oops!... I Did It Again", was released in 2000 and became just as prominent as the first one, becoming one of the most selling albums of all time. The critics noticed that Britney was a fierce young woman who grew in the best traditions of rock and roll. Following the release of this album, she went on tour again. Another big decision in her life was to write a book "Britney Spears' Heart to Heart", which her mother helped her to write. During that time, she also started slowly changing her image from bubbly pop princess to a more provocative young lady.
2001 was the year when Britney signed a lucrative deal with Pepsi, released another book with Lynne titled "A Mother's Gift", and finished working on her third studio album with a simple title "Britney". Once again, it became prevalent all over the world. The star wanted to create a funky sound on her new record, inspired by some hip-hop singers such as The Neptunes and Jay-Z. The critics praised "Britney", naming it one of the singer's best works. The song "I'm a Slave 4 U" quickly became a jam. The celebrity went on yet another tour "Dream Within a Dream", which became one of her most innovative and highest-grossing ones to date. Her acting debut in "Crossroads" became a box-office hit, and Britney's acting talent was widely praised. She also opened her New York City restaurant "Nyla", which existed only for five months before she had to terminate the contract due to mismanagement.
Britney took a break from her career in July 2002, but in November she was already spotted recording yet another album. "In the Zone" came out a year later, in November 2003, and again it became a success among critics and the fans. It also had a few memorable singles, such as "Toxic", "Me Against the Music" with Madonna, "Outrageous", and the ballad "Everytime". 2003 also brought the famous kiss between Britney Spears and Madonna at the MTV Video Music Awards after their collaborative performance with Christina Aguilera. The superstar also went on "The Onyx Hotel Tour" to support her latest album, but she injured her knee and had to undergo surgery, which was why the tour got cancelled.
The fifth album "Blackout" was released in October 2007, after Britney's break from her career and some personal struggles. This album was considered to be her big comeback and was warmly received by critics, even though her live performances at that time were far from perfect. However, despite the personal crisis, Britney was still working on her new music and also guest-starred on a popular sitcom series "How I Met Your Mother". Her next album "Circus" included a few big successful hits "Womanizer", "Circus" and "If U Seek Amy", and the critics enjoyed its adventurous pop vibe. Inspired by her latest successes, Britney released a collection of her greatest hits.
In 2011, the pop princess released a powerful album "Femme Fatale", featuring a few jams such as "Till The World Ends" and "I Wanna Go". A year later, Britney became a judge on the second season of the show "The X Factor", where she showed that she is not easy to please. Simon Cowell, her fellow judge, described Britney as being very unpredictable, as she takes her work seriously. Even though she was initially happy to receive the judge role, she quit the show after only one season as a mentor.
The pop star introduced her eighth album "Britney Jean" to the public in 2013, and it got mixed reviews from critics, even though the singer called this record "her most personal one". She also announced her concert residency "Britney: Piece of Me" at one of the Las Vegas casinos, planning to hold about a hundred shows there from 2013 to 2015. She also collaborated on the single "Pretty Girls" with rapper Iggy Azalea. Along with this, she managed to engage in other activities, such as appearing on shows and performing at award ceremonies.
Britney's ninth and the latest studio album "Glory" came out in 2016. That year, she also appeared on a special 100th issue cover of the V magazine, because the editors chose her as an industry icon and the person whose music many people grew up with. She continued holding concerts, interviews, and performing for her Las Vegas residency.
Even though Britney was planning to record another album and continue residency, her plans fell short in 2019 when her father suffered from a colon rupture, which turned out to be almost fatal. The pop star took some time to spend together with her family and put her work on indefinite hiatus. All the stress caused her own mental health to get worse, amidst the issues with her former manager. However, Britney is slowly but surely recovering from all the recent difficulties and eventually planning to re-enter the world of music.
How old is Britney Spears?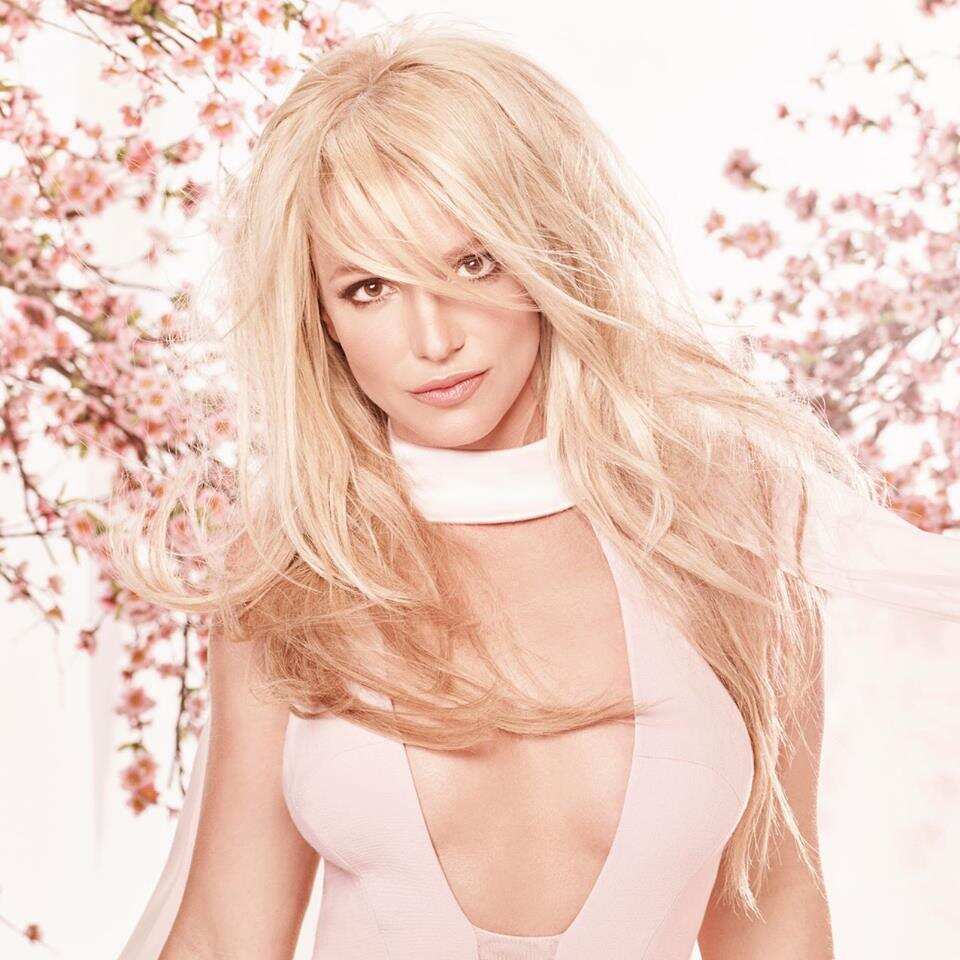 Her birthday is December 2, 1981, which means that the current Britney Spears age is 37 years old. At a relatively young age, she has managed to become a pop legend with a remarkable career, and today, she can afford the life of the rich and successful.
Britney Spears height
Britney's height is approximately 5 feet 4 inches, or 163 cm.
Britney Spears net worth
As the Forbes website states, the net worth of Britney Spears was $34 million in 2017. However, various other websites report that her net worth is an impressive $215 million. Either way, the pop princess is incredibly wealthy.
Britney Spears plastic surgery
Most celebrities are not willing to reveal publicly that they have had plastic surgery. Britney, however, confessed that she had had a few lip injections, and said that she has a plastic surgeon of her own – Dr Raj Kanodia, who resides in Beverly Hills.
Still, she did not mention any other types of cosmetic surgery that she has performed on herself. There are rumours that the pop star has gotten a nose job, fueled by before-and-after comparison photos. She is also said to have had a facelift, as her cheekbones look different from before. Britney has not confirmed anything of this nature, and her plastic surgery is just guesses and analysis by some attentive fans and beauty experts. However, even if she changed her facial features, no one can blame her, because sometimes celebrities do this to look younger and more attractive, and there is nothing wrong with it.
READ ALSO: 50 most popular women in the world
Britney Spears personal life and family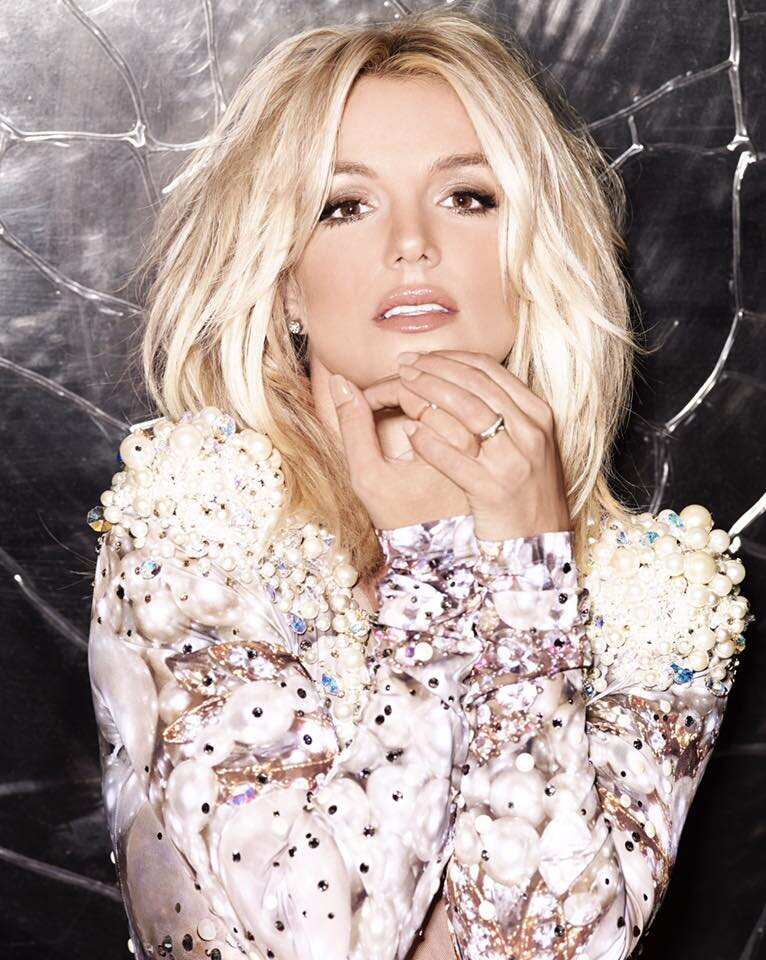 Now that Britney's career and exciting facts about her are all covered, it is time to learn more about her personal life! Many fans are wondering how many relationships she has been in, who her current boyfriend is, and what her siblings are up to.
Britney Spears siblings
The oldest one in Britney's family is Bryan James Spears, who is 42 years old. He pursued a career as a film and TV producer. At one point, he produced a few projects for his younger sisters. He is married to Graciella Sanchez and has a daughter Lexie Spears with his wife.
Britney Spears sister, Jamie Lynn Marie Spears, is the youngest child in the family. She is a singer and actress, like her older sister. Her most notable role was in the sitcom "Zoey 101", where she portrayed Zoey Brooks from 2005 to 2008. She also attracted media controversy in 2007 after announcing her pregnancy at the age of 16, while she was still a Nickelodeon star. The father of her baby was her boyfriend Casey Aldridge, and she eventually gave birth to a baby girl, who she named Maddie Briann Aldridge. She got engaged to her baby daddy, but they separated in 2010. They reconciled afterwards, but once again ended their relationship a few months later.
After Jamie Lynn's pregnancy, her acting career went on a hiatus. She relaunched it in 2013, this time as a country singer. She was featured in the song "Chillin' With You" on Britney's eighth album and released her own EP "The Journey" in 2014. Today she is still involved in the world of music and television. Except that, she is now married to a businessman Jamie Watson, and they have another daughter Ivey Joan Watson, who was born in 2018.
Britney Spears husband
Currently, Britney has no husband. However, she was married twice in the past. The first time she got married was in Las Vegas to her childhood friend Jason Allen Alexander, but the union was annulled in 55 hours.
The pop princess fell in love with a back-up dancer Kevin Federline when he was working for her, and the couple got engaged three months later. At the time, Kevin just broke up with his ex Shar Jackson, who was pregnant with their second child. There was a show about the relationship between the pop star and the dancer, titled "Britney & Kevin: Chaotic".
They had two children together. Only a few months after the birth of their second son, the singer filed for divorce because of having irreconcilable differences with her husband. They finally divorced in July 2007 and agreed to the joint custody of their two sons.
Britney Spears children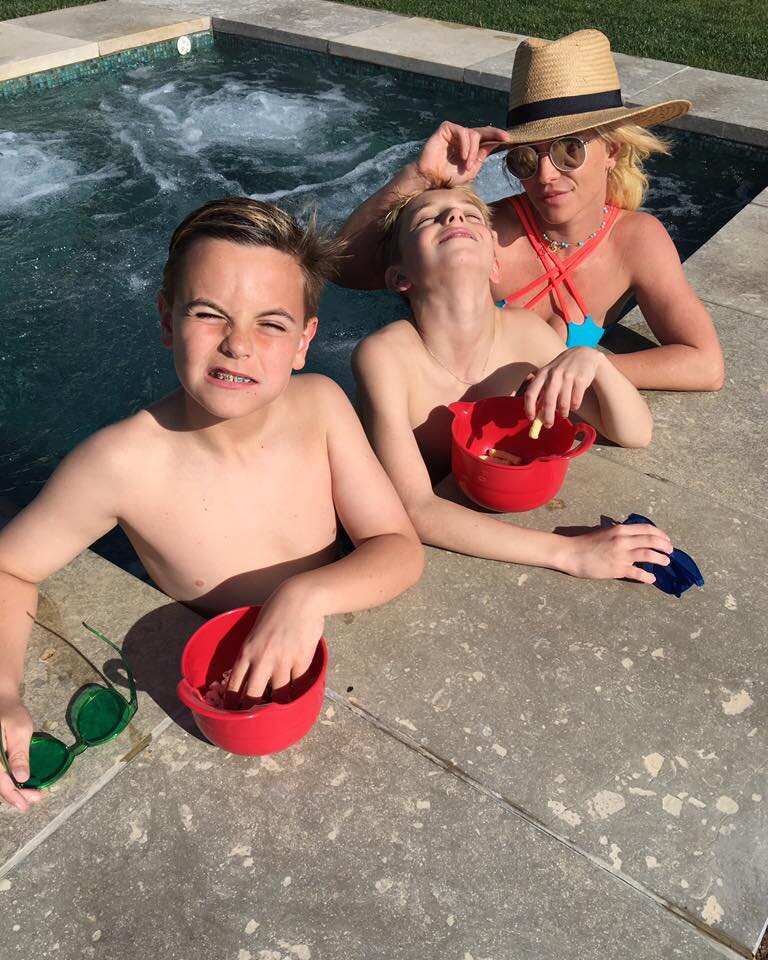 The star has two kids with her ex-husband Kevin Federline, who she shares their custody with. Britney Spears kids are called Sean Preston Federline and Jayden James Federline. The boys have only one-year age difference: they were born in September 2005 and 2006 respectively.
Today, the boys are entering their teenage years, and they already have distinct personalities. As their mother confessed, Preston is expressive with strong opinions but still has a big heart, while Jayden is sweet, soft and funny. They also enjoy Pokemon and playing sports. Preston and Jayden like pulling pranks, but they also have good grades and help their parents around the house. As a reward, they get toys or allowance. In addition, the boys are very caring and loving big brothers to their little sisters Jordan and Peyton, who are Kevin Federline's children with his current wife.
Britney Spears meltdown
The life of a pop star is not easy, and there were moments when Britney was unable to cope with all the stress. In 2006, she was caught driving with her little son on her lap, and this caused a lot of controversies. After her divorce with Kevin Federline, she started going out to parties more frequently, attracting public attention. This was also the time when her favourite aunt Sandra Bridges Covington passed away from ovarian cancer.
Britney checked into a rehabilitation centre in February 2007 but stayed there for only a day. When she got out, she publicly shaved her head in a Los Angeles salon. The incident took place in front of the media and was widely covered. After the series of events, Spears lost the custody of her children to her ex-husband. She had a few incidents afterwards that contributed to her controversial reputation, but eventually, she began redeeming herself from all the negative media coverage. As her mother wrote in her book, Britney might have experienced postpartum depression after the birth of her children. The star also confessed that she had severe anxiety issues.
Britney Spears boyfriend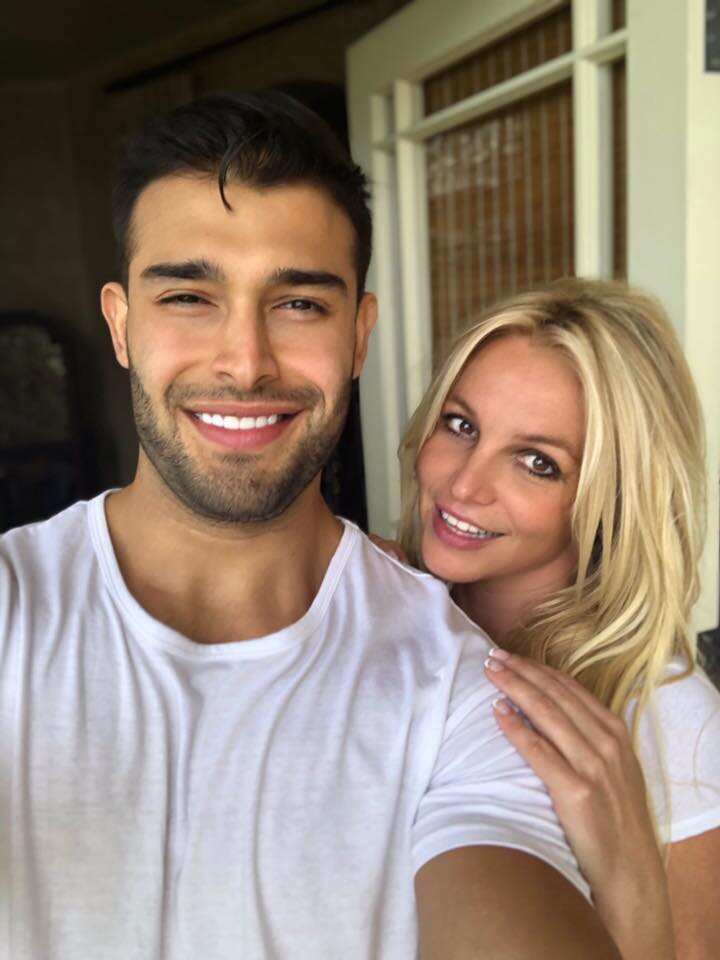 In the past, the princess of pop has had various boyfriends. One of the most famous relationships was with Justin Timberlake, who was her "The Mickey Mouse Club" co-star. They dated for three years before ending their relationship. The song "Cry Me a River" by Justin Timberlake was supposedly dedicated to his unfortunate romance with Britney.
Another well-known boyfriend of hers was her former agent Jason Trawick, whom she dated for a few years. He starred in her music video "Criminal". Even though they got engaged in 2011, they ended their relationship in 2013.
Currently, Britney is dating the personal trainer and model Sam Asghari. He starred in her video "Slumber Party", where he played her love interest. Their relationship was rather private at the beginning, but later they began posting about it on social media more often. Britney even kissed Sam on stage during her concert in Taiwan. There are frequent rumours that the two are engaged, and fans hope that this is true, because they want to see Britney in a happy relationship.
Time will tell whether her union with Sam is going to last, but they look really in love. The model seems to treat his famous girlfriend the way she deserves, as seen from the huge smile on her face when she is with him.
Britney Spears has an intense biography, which feels like a movie. Her young years were full of various moments, happy and sad, and now, she is living quite a comfortable life.
READ ALSO: Celine Dion age and recent pictures 2019