'Shake it off, shake it off,' she sings joyfully, and people begin dancing automatically. She is Taylor Swift, one of the most talented and successful musical stars in the USA, one of the most loved singers all over the world. Who is this lady when she leaves the crowded stages?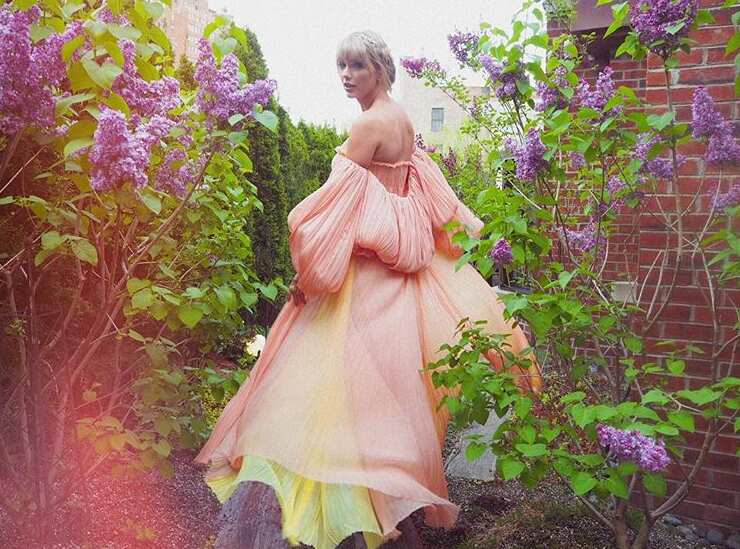 Taylor wanted to become an actress before the world of music won her heart. However, when the future star was fourteen, her family relocated to the heart of country music, Nashville, Tennessee, and since then, the girl was all into singing. Successes and failures – she knew it all on her way to fame. Taylor tried acting, indeed, and it was a success, too. Now, it is time to take a look at her life and find some real inspiration in the incredible story of the talented lady.
Profile summary
Taylor Swift age: 29 (born on December 13, 1989)
Birthplace: Reading, Pennsylvania, USA
Career: country and pop music, acting (CSI), brief modelling (Abercrombie & Fitch)
Taylor Swift height: as reported, 177 cm or 5 feet 11 inches
Awards: 10 Grammy Awards
Taylor Swift discography (studio albums): 'Taylor Swift' (October 2006), 'Fearless' (November 2008), 'Speak Now' (October 2010), 'Red' (October 2012), '1989' (October 2014), 'Reputation' (November 2017)
Taylor Swift: Who she is beyond the fame
The future star's musical career was predestined by the family to which she was born. Her granny, Marjorie Finlay, was an opera singer. As a child, Taylor used to sing a lot and performed at numerous events in her home town. At the age of 11, she performed the American national anthem, the audience loved it, and quite soon, she realised that music was one of the best ways for her to express her thoughts and emotions.
After moving to a Nashville suburb (to be closer to the heart of country music), the future celebrity used to perform everywhere she could to attract attention to her songs. The charming girl with a lovely voice and emotional songs caught her luck: Scott Borchetta (who had recently created Big Machine Records) noticed her and saw her talent.
In 2006, Taylor Swift released her very first single titled 'Tim McGraw.' In a couple of months, her first album was compiled and released. It was a success from the very start. In 2007, she was named the best author and singer of the year by the International Association of Songwriters in Nashville. By the way, the upcoming star was the youngest singer ever to receive this title.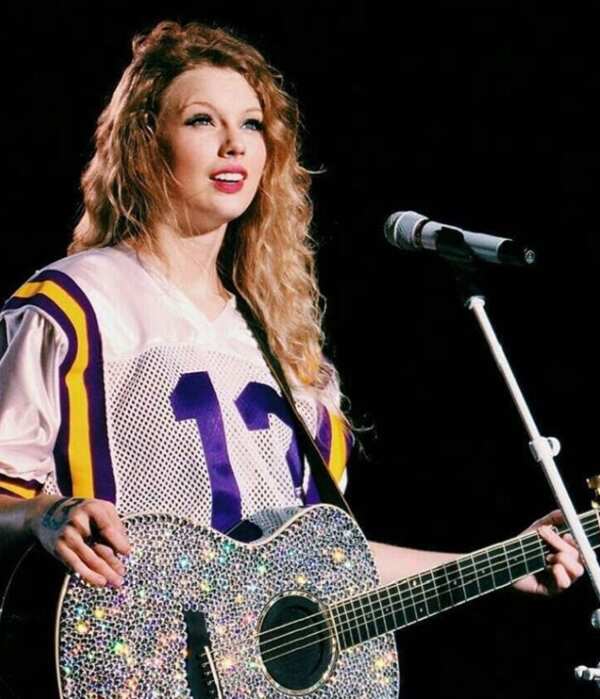 In 2008, the brilliant singer was nominated for a Grammy as the best new singer, but the award was given to Adele. However, Taylor had enough success even without the award. Her next album titled 'Fearless' was released the same year and immediately reached high positions in charts in the USA and Canada, and even in New Zealand and Australia. In a couple of years, Ms. Swift repeated the success when her third album 'Speak Now' (2010) reached the tops in the United States and Canada, and in Australia with New Zealand again.
READ ALSO: Heath Ledger's daughter Matilda Ledger then and now (see photos)
Struggling for more and winning the hearts of the world, the young star kept on working hard. Her next release titled 'Red' (2012) embraced the United Kingdom, including Ireland. The fast growth of her audience was the reason why her next release, '1989' (2014) was welcomed with adoration, and within a single week, more than a million copies were sold. By 2016, about 10 million copies were sold around the globe.
How much is Taylor Swift net worth?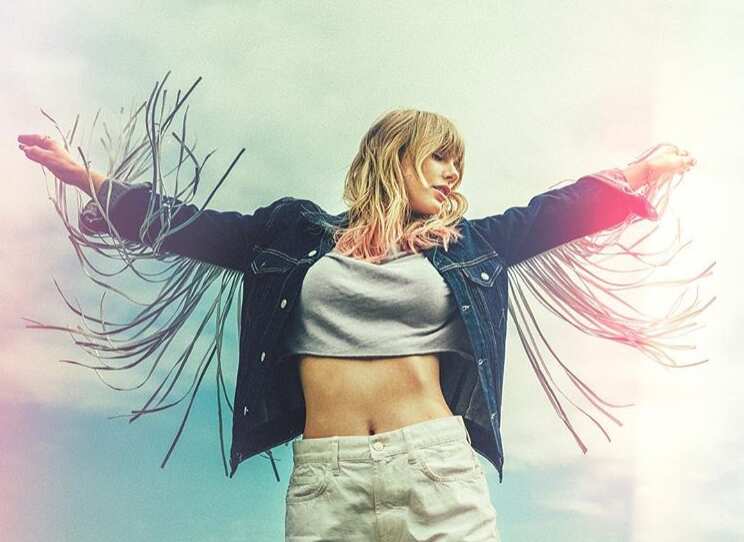 There is nothing surprising that with such popularity and incredible sales of her albums, Taylor has already earned millions. As estimated by experts, her net worth in 2018 was about $320 million. With the enormous quantity of downloads and sold albums that juice her wallet energetically, it is possible that this year, the charming singer will enjoy an increase in this amount.
Who is Taylor Swift dating right now?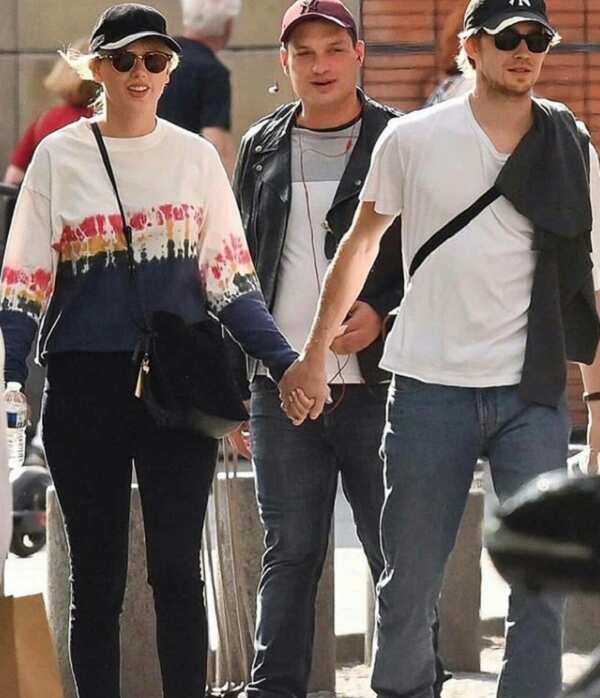 'Got a long list of ex-lovers,' she sings in her 'Blank Space' hit, and true fans remember all the rumours about the star's ex-boyfriends. While right now the young beauty dates Joe Alwyn, a stunning blue-eyed British heartbreaker, the story of her romances is quite long.
It is interesting that their passion has been a secret for a long time. Insider sources close to the singer claim that the stars are doing well together and that their personalities match each other.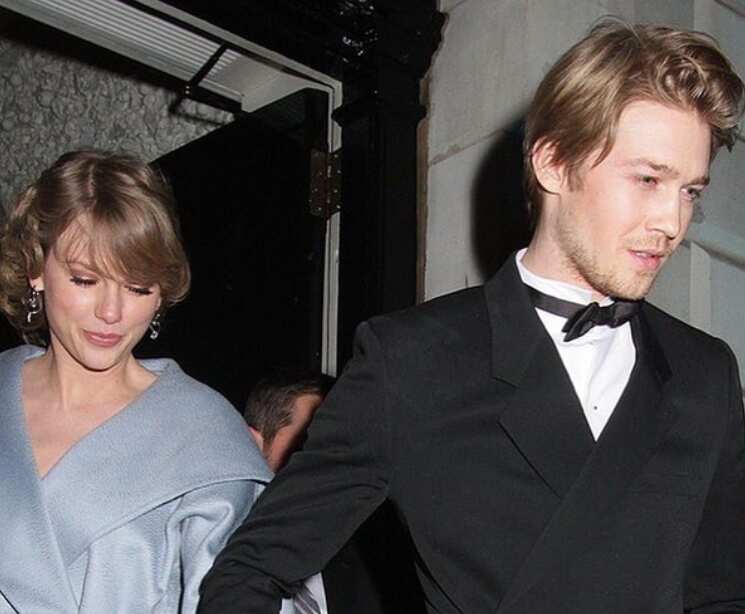 Who is this sweet Taylor Swift boyfriend for those who are not very knowledgeable about British actors? Joe Alwyn originates from London. He is 28, with piercing blue eyes and a charming smile. His filmography is yet not very long, but he has a noticeable screen appearances on the list. The role of Robert Dudley in 'Mary Queen of Scots' (2018) made him recognisable.
READ ALSO: Harris Faulkner bio: age, husband, children, net worth
The news about Taylor Swift dating Joe Alwyn appeared after this year's Oscars after party where they were spotted together. Eventually, it became known that the couple has been together for about two years and that chances of Joe proposing to Taylor are very high. What is more, chances are also high that she will say yes. They are such a sweet couple, are they not?
Taylor Swift weight gain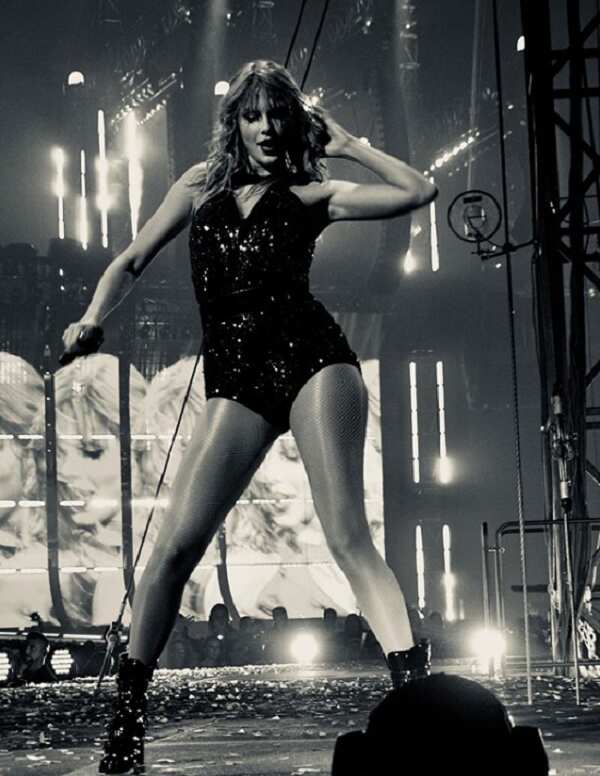 When the singer released her stunning music video 'Look What You Made Me Do,' many people commented on the dramatic change in her appearance. Fans were controversially surprised by her new look. There were expressions of adoration on the way the singer put on some weight, and there were haters' comments that were rude, offensive, and even disturbing.
Whatever the cause of the change is, Taylor herself claims that she is learning every day from this change in her body and her world outlook.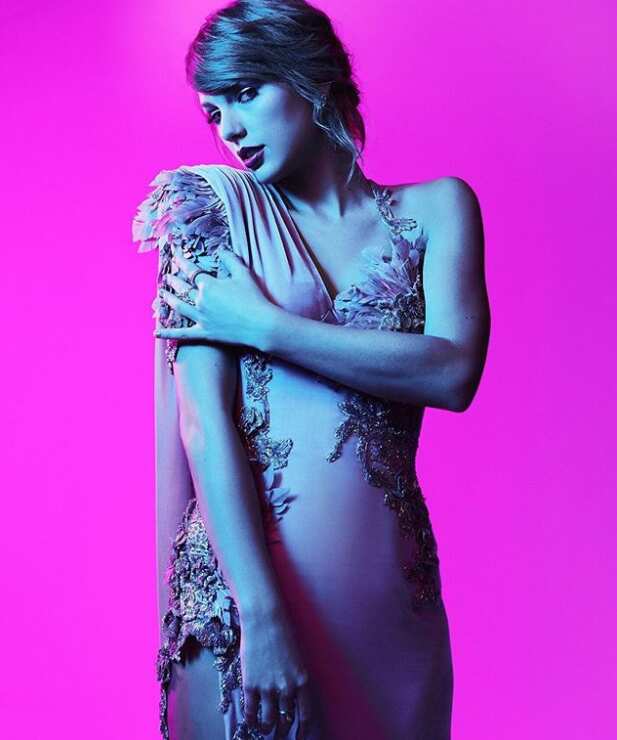 Considering how tall is Taylor Swift (177 cm), her weight of 69 kilos is simply healthy. More body statistics: Taylor wears dresses of size 8 (US)/12 (UK); her measurements are 89 cm (35 inches) for the chest, 66 cm (26 inches) for the waist, and 89 cm (35 inches) for the hips.
Do any Taylor Swift no makeup pictures exist?
We know the singer for distinctive makeup features that she uses in most of her looks: juicy lips painted with hues of reds and wine colours, and bright black eyeliners. Still, she has a couple of photos in which her face looks clean and fresh, without a touch of cosmetics. She inspires everyone to accept their appearance the way it is, with or without makeup, diets, and other standards set by today's fashion.
This was a brief look at the life, love, and the story of success of Taylor Swift, one of the biggest pop stars in the world. We are looking forward to hearing about her new releases or her wedding!
READ ALSO: Jedediah Bila bio: age. partner, net worth, leaving 'The View'