Nowadays, we have such an abundance of video games of all genres that it seems impossible to create something original. This is not the case for Hideo Kojima. You will find nothing usual in his Death Stranding. The game is a true masterpiece, which proves that there are no limits for a talented mind.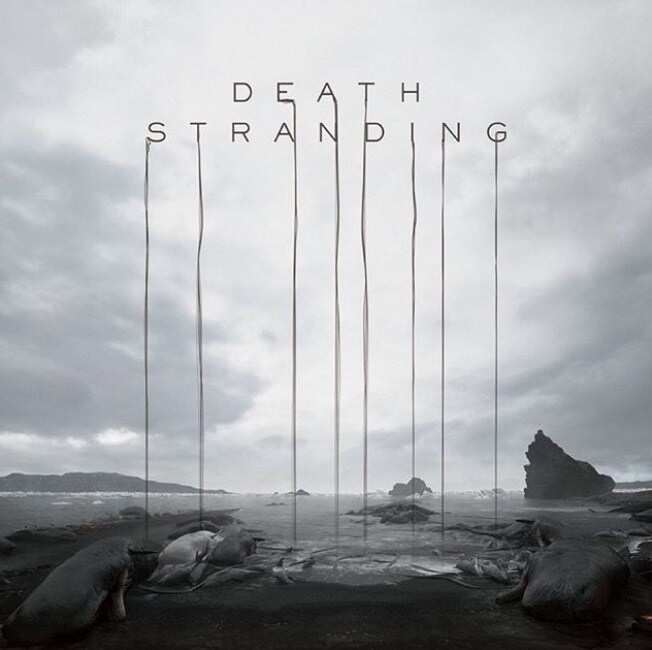 Kojima is famous for his ability to generate innovative ideas and to implement them in his works. Thus, when a new creation of this phenomenal artist is released, it creates a great resonance in the world of video games. Death Stranding is not an exception. So, what is so special about it?
Death Stranding: game profile
Developer: Kojima Productions
Publisher: Sony Interactive Entertainment
Genre: Cinematic Adventure
Platforms: PS4, PS4 Pro, PS4 Pro Enhanced
Death Stranding release date: November 8, 2019
What is Death Stranding about?
The legendary video game designer has created yet another original virtual world for us to explore. "Tomorrow is in your hands" is the official motto of the Hideo Kojima new work, and it perfectly reflects the nature of the game.
Humanity finds itself on the verge of extinction after the mysterious string of events, which was named Death Stranding. Now, surreal astral creatures roam the barren planet threatening those still alive. The plot is focused on Sam Bridges, the main character, who struggles to save what is left of humankind.
According to Hideo Kojima, his new work has a deeper meaning than just following the scenario written for the main character. As a true philosopher and a genius artist, he has designed his latest work with a great goal in mind:
As Sam Porter Bridges, you will attempt to bridge the divides in society, and in doing create new bonds or "Strands" with other players around the globe. Through your experience playing the game, I hope you'll come to understand the true importance of forging connections with others.
A complete Death Stranding cast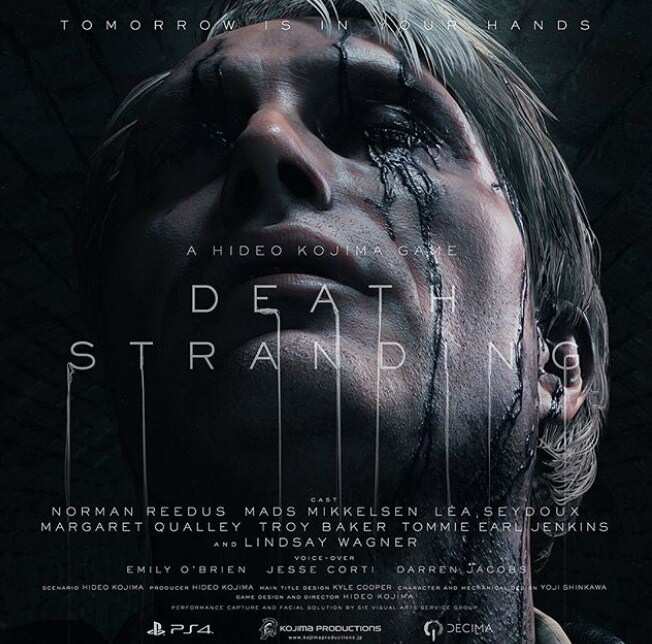 To make his work feel more real, Kojima invited quite many renowned Hollywood actors to play and voice the game's characters. Their professional work created an unparalleled atmosphere. Now, the characters look like real people, and together with high-quality graphics, it makes you believe what you see. The game becomes your reality.
READ ALSO: Godzilla: King of the Monsters: poster, trailers, cast, early reviews
So, here is the list of characters with the corresponding actors who took part in their creation:
Sam Bridges – Norman Reedus
Cliff – Mads Mikkelsen
Fragile – Lea Seydoux
Mama – Margaret Qualley
Deadman – Guillermo Del Toro
Heartman – Nicolas Winding Refn
Die-Hardman – Tommie Earl Jenkins
Higgs – Troy Baker
Amelie – Lindsay Wagner
Death Stranding trailer: the latest video
The latest official trailer has just been released. It was uploaded to YouTube on May 29. The trailer contains several new cinematic pieces as well as fragments of the Death Stranding gameplay. Now, we have the first glimpse at what it will actually feel to play the game. Thus, we have more fragments of the Death Stranding puzzle. As all Hideo Kojima games, this one has a unique atmosphere. It is surreal in its majesty. Such work is one of a kind masterpiece.
If you have missed any of the previous trailers, here is a compilation that should cover all your gaps.
Nowadays, in times of mass production of video games, such a unique work is a jewel that we have to treasure and enjoy. Death Stranding offers an original plot, high-quality graphics, unparalleled atmosphere, and a noble goal of its creator. This work of art will surely leave a significant footprint in the history of video games making.
READ ALSO: Jessica Goch: top 10 facts about Tyler Blevins' (Ninja's) wife