Faze Banks bio: age, real name, girlfriend, controversy involving Tfue
In the age of self-made internet multimillionaires and stars, many have made their names and money from taking their hobbies, putting them on the internet and earning a very comfortable living from them. Within the online gaming community and most especially within the Call of Duty fandom, one of the most known names and faces is that of Faze Banks.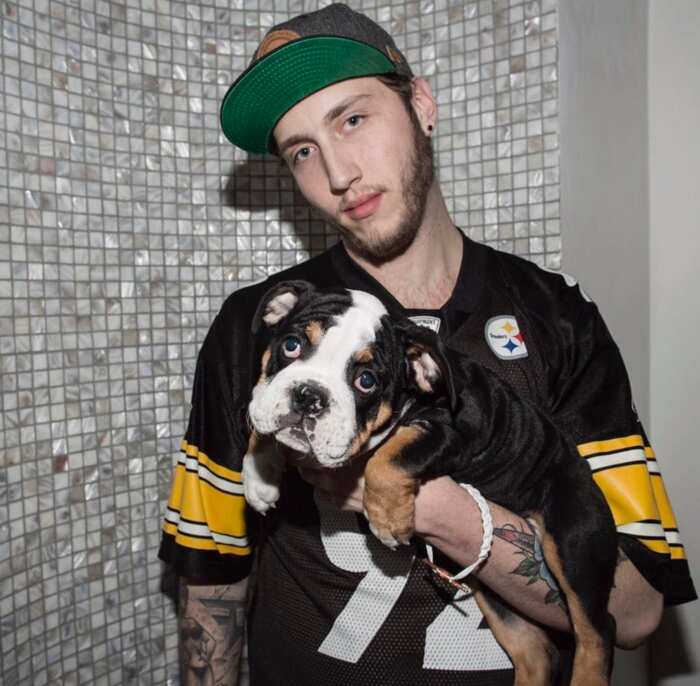 The American YouTuber has over 5.4 million subscribers and is the COO of FaZe Clan, a highly famous group of video game players who play at competitive levels and make money from it. While most spend time in their rooms playing for free, Banks and the people in his company make huge amounts of money from the same.
Faze Banks profile summary
Name: Ricky Banks
Date of birth: 18th October 1991
Place of birth: Lawrence, Massachusetts, USA
Current residence: Los Angeles, California
Zodiac sign: Libra
Nationality: American
Ethnicity: Caucasian
Hair colour: Brown
Eye colour: Green
Occupation: Social media star and COO of Faze Clan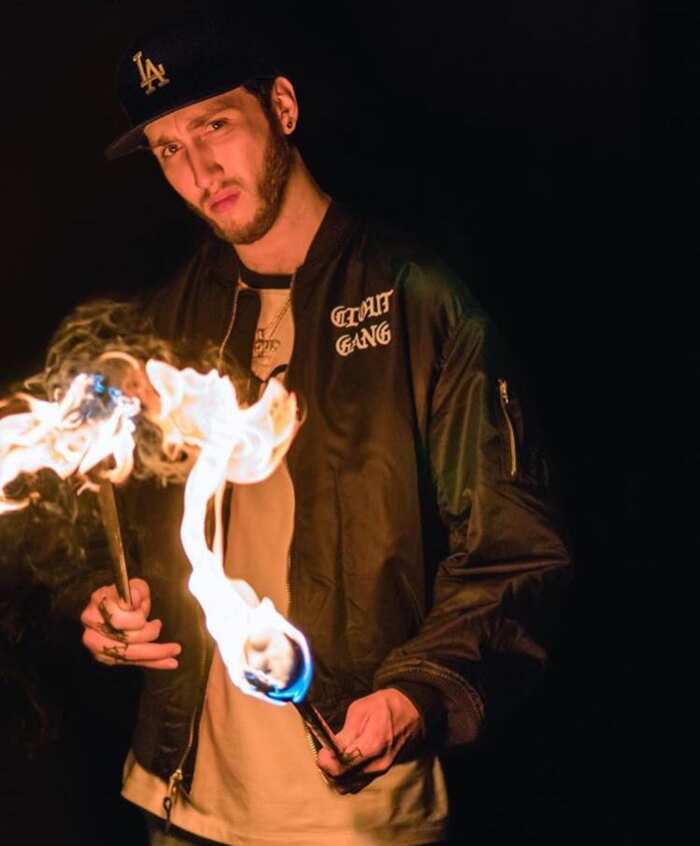 Faze Banks real name
While he is famously known in the online community as Faze Banks, the popular YouTuber's real name is Ricky Banks.
Faze Banks age
He was born back in Lawrence, Massachusetts on 18th October 1991. How old is Faze Banks? He is currently 27 years old and will be turning 28 once his birthday comes around this year.
READ ALSO: Cole Bennett bio: age, net worth, Lyrical Lemonade
Faze Banks height
How tall is Faze Banks? The famous YouTube sensation is really tall. He stands at 6 feet 5 inches (198 cm).
Faze Banks girlfriend
The YouTube star met his girlfriend Alissa Violet back in 2017, and the two have been together since then and are still going on strong. On a YouTube video when he first spoke about her, Faze said that when they got to know each other, the couple spent every day of that first week together and for Alissa's birthday, he bought her a Chanel bag that she really wanted. The video now has over 8.7 million views showing how much people are curious and invested in their relationship.
Recently at the beginning of the year, he went ahead and got his girlfriend Alissa her dream car. Clearly, Faze Banks' girlfriend is a very happy woman as he is a very attentive boyfriend and cares about what she wants and loves.
Faze Banks bio: childhood and education
Not much is known about his life before his YouTube career blew up. He grew up in Lowell and attended Lowell High School where he graduated in 2010. He grew up playing video games such as Madden NFL, NHL and Halo. He has kept his family life extremely private, so not much is known about his parents and siblings.
Faze Banks net worth
The vlogger and social media personality is estimated to have a net worth of about 3 million dollars. His money comes from all the advertisements that are attached to his YouTube videos. Companies pay YouTubers for the advertisements that you encounter while watching these videos. His channel gets about 600,000 views per day on the videos makes him quite a good amount of money per day. Another source of revenue comes from his position as COO of FaZe Clan. He also makes more money from competitively playing video games.
Faze Banks house
Celebrities are known to have huge, almost obnoxious houses. Luxurious houses are not only a status symbol but also are an assurance to a celebrity that they have made it. Faze is no different. In 2017, he made a video titled "Buying a new house". The house that he and his FaZe Clan members and roommates named "Clout House" has 4 floors with 10 bedrooms and 10 beds, more than 14 bathrooms a pool with waterfall, fire pit and a fitness centre. To get to all these rooms, floors and facilities, the house has an elevator in it. The house is estimated to be worth over 12 million dollars.
Faze Banks without hat
The man always has a hat on. Be it in his YouTube videos, pictures on his Instagram and Twitter. This has made people speculate why the guy wears his hat all the time, with many people agreeing that the reason as to why he is never without a cap is because he is going bald. People have even gone far as to make compilation videos of instances where he did not wear a hat on. Clearly, people are obsessed with him and his hair. On his Instagram, there are some pictures of the guy without a hat.
Faze Banks controversy involving Tfue
Over the past week, Faze Banks and his former friend Tfue have been having a heated debate on Twitter. Fans on either side have been concerned, and everyone is taking sides on who they think is right hand is saying the truth. So, what exactly happened?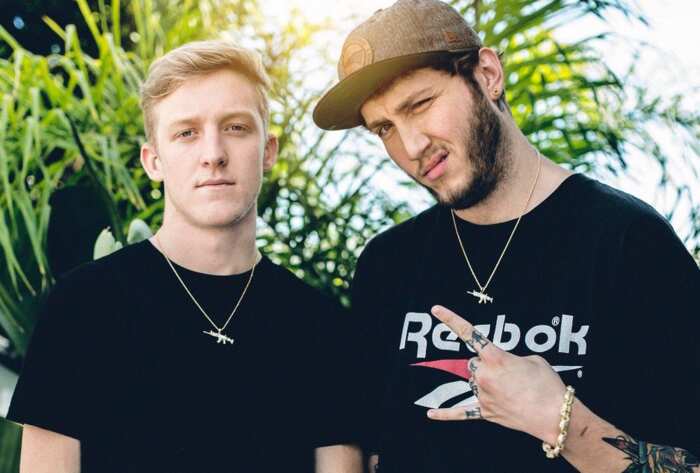 Turner Tennely, famously known as 'Tfue' was a little known YouTuber back in 2017. He used to upload videos of himself playing the popular video game "Fortnite". Banks found him and invited him to join FaZe Clan. The Clan is famous for picking out promising video gamers and giving them backing and exposure to make sure that they hone their craft better and participate in events that earn them awards and grand prizes such as money. Once Tfue was signed, he subsequently blew up and went ahead to win many "Fortnite" tournaments and make thousands of dollars while at it. He has also now grown his YouTube account and has over 10 million subscribers.
With his subsequent success, Tfue has grown as a competitive player and is a brand on his own and now seems to have outgrown the clan, seeing as he is now the most known video game player on the company's roster.
The controversy between him and Faze Banks comes from the contract that Tfue signed with the former's company when he was first starting out. The contract that surfaced online shows that Tfue signed a three-year deal only to realize later that the deal was terrible. The contract states that Turner can only keep 20 per cent of revenue from branded videos, and 50 per cent of his touring and appearance fees. The company can also claim up to 80 per cent of a finder's fee for deals it brings to him and can keep Tenney from pursuing promotions that are deemed a competition to the brand. Tfue is now seeking legal action against his former friend and his company under claims that the contract that he signed is manipulative, unfair and unlawful. He went on YouTube and said that he did not know any better when he signed with the company.
Faze Banks, on his side, took to YouTube where, in a 21-minute long video, said that he had discovered Tfue when he only had about 100 views per video. He took his time and energy and invested them into Tfue in a bid to make him the high profile gamer and star that he is today, changing his entire life. He said that now that Tfue has reached stardom status and has taken all that he can from Faze Clan and Banks himself, he is now trying to destroy his brand.
On the company's Twitter page, the company said that they had no intention of taking money from the Fortnite player and throughout their relationship together, have only taken $60,000 from him while he has earned millions more. The company's CEO Lee Trink also gave his side of the story when it came to the controversy, saying that the company was offering Tfue $1 million a year.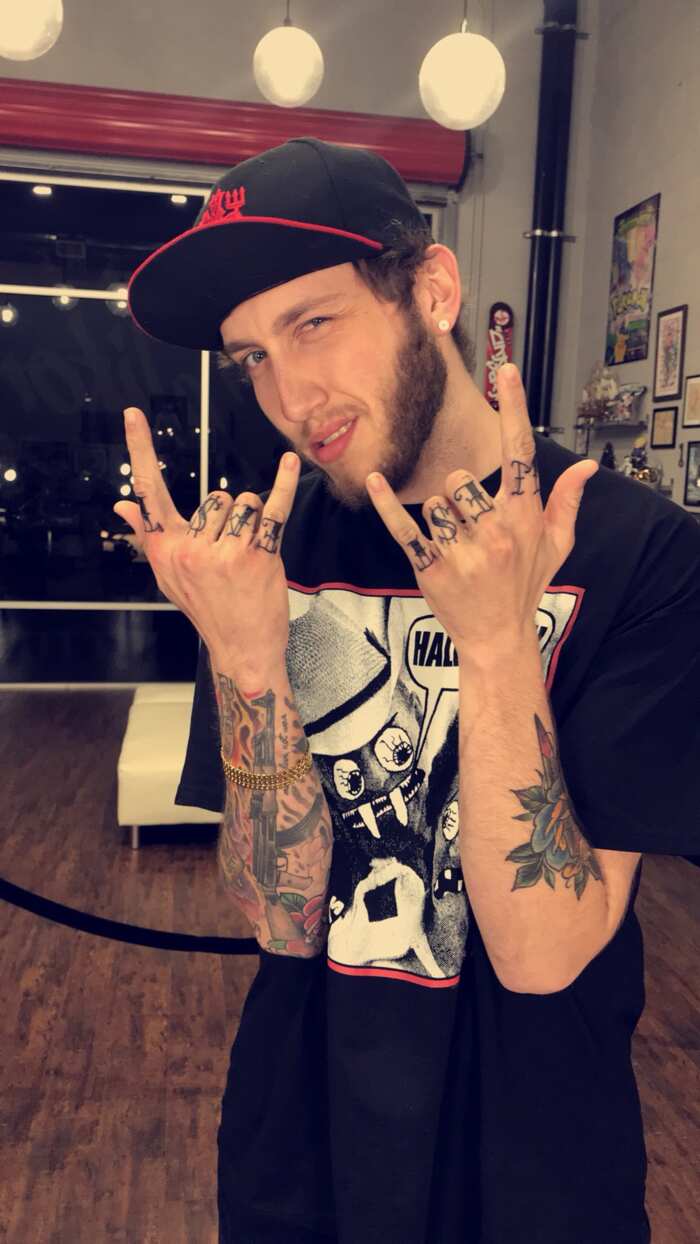 Each of the parties involved claims to be saying the truth and are now at a standstill. Banks and his company want to keep Tfue in their roster while Tfue wants out. Rumours have it that Tfue wants to leave because of the upcoming Fortnite tournament where the winner walks home with $30 million and the fact that he now wants to create his own organization and be a solo brand.
As of now, no one knows how this controversy between these two will end. Will they take it to court or will they find common ground outside the courtroom? We all just have to wait and see.
We hope that these details on Faze Banks bio: age, real name, girlfriend, and the controversy involving Tfue has shed some light into the YouTube star and all the drama he is currently involved in.
READ ALSO: What happened to Tila Tequila? What is she doing in 2019?
Source: Legit.ng