Recent talks about Theresa May revolve around her resignation from the post of the Prime Minister of the United Kingdom. Still, there is a lot of interesting facts about her besides being a prominent politician. She has an impressive biography with intriguing facts that everyone needs to know.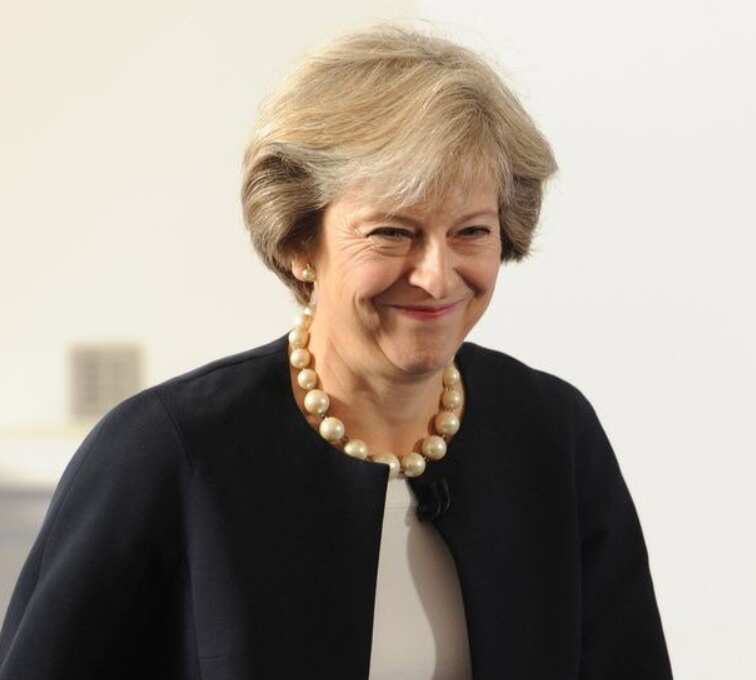 Views of politicians are often mistaken for their true personalities. Of course, certain traits of their characters reflect in the steps they take and the way they act, but it is only a little part of their real life as human beings. Theresa May, the second female Prime Minister of the United Kingdom, proves this statement.
Theresa May summary profile
Theresa May age: 62
Family: Philip May (husband), no children
Education: a degree in Geography, University of Oxford
Theresa May net worth: reported to make about $2 million
Hobbies: cooking and collecting cookbooks, hiking and playing cricket
Theresa May height: estimated at around 170 cm (5 feet 7 inches)
The most mind-blowing facts about the Prime Minister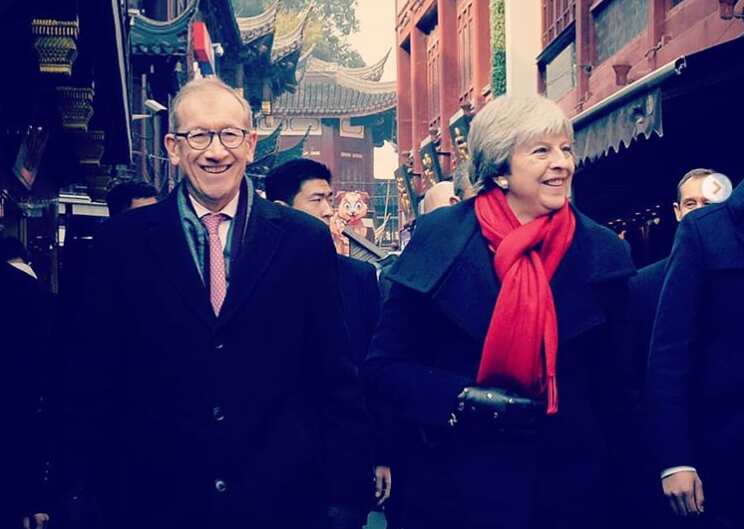 There is definitely a range of interesting facts that few people know about the British Prime Minister. You will be delighted to discover these things about her.
Who is Theresa May husband, and how did they meet?
There is a popular romantic story, widely believed and treated as true, that the future Prime Minister and her husband Philip were introduced to each other under very specific circumstances. They both attended the same party where their mutual friend Benazir Bhutto (who was going to become the Prime Minister of Pakistan years later) helped them get to know each other.
READ ALSO: Tahj Mowry bio: age, height, siblings, girlfriend, is he gay?
In 1980, the couple got married. The spouses have lived together happily ever since and they do not have children. The female politician speaks of her husband as a solid rock she can rely upon. The investment banker has been her greatest support, especially after the quick passing of her parents, one soon after another.
There was a scandal between the Prime Minister and her opponent Andrea Leadsom when Andrea's remarks regarding the non-existent Theresa May children were treated as if motherhood could give a person better abilities to be a good and effective Prime Minister. Later, Leadsom apologised for her offensive speech.
Who were the parents of the Prime Minister?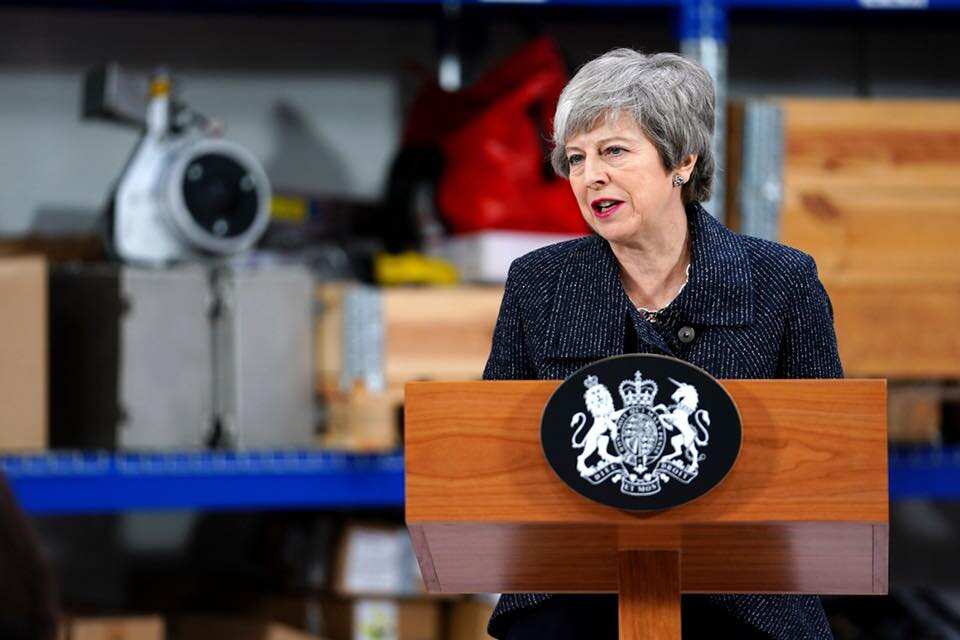 The future politician was born in the family of Reverend Hubert Brasier, an Anglican priest, and Zaidee Mary Barnes. There is no information about any siblings, male or female.
Theresa May father was killed by numerous injuries received as a result of a car crash. It happened in 1981. Zaidee Mary battled multiple sclerosis and passed away several months after her husband.
How old is Theresa May? The politician was born on October 1, 1956. In several months, she will be celebrating her 63rd birthday.
What about Theresa May dancing?
There have been famous instances where the Prime Minister is seen dancing. One of them happened in August 2018, when the politician took a trade mission trip to Africa and attempted to dance with local South African children.
Several days later, she repeated her attempt to dance in Nairobi. Even though the wave of criticism was quite high, the Prime Minister doubled her fame when she walked out dancing at a serious conference in Birmingham.
Although critics were merciless, the dancing sessions have slightly improved the lady's image of 'the Maybot' received by her due to characteristic 'mechanical' ways and moves.
What is known about Theresa May weight loss?
The lady started to lose weight back in 2013, for unknown reasons. She was examined, her blood was tested, and a disturbing diagnosis was revealed. The politician was said to have type 2 diabetes, which caused her weight loss. She underwent special therapy, which eventually failed to help. Then, tests were performed again, and it became obvious that Theresa May diabetes was the type 1 one. Now, she receives four portions of insulin daily.
READ ALSO: Robert F. Smith bio: who is the man paying off his classmates' student loans?
Theresa May fashion and her shoes
The Prime Minister's most recent fashion statement is her gloves. The politician prefers short ones, like those which are suitable for driving, made out of genuine leather. In most situations, she is dressed in the classic formal way, giving preference to British designers like Vivienne Westwood and others. However, classic cuts do not mean boring looks. The lady knows how to choose a bright coat and combine it with tall boots that rise above the knee and almost meet the hem of short skirts and dresses.
The shoes of this prominent lady attract a lot of attention. It seems that she has given life to kitten heels and leopard prints. How tall is Theresa May, and does she need heels? Well, she is about 170cm tall, which is enough to wear small but elegant heels when necessary.
The love for royal blue has made the British Prime Minister an occasional twin of Angela Merkel on the day they chose royal blue jackets for an official event.
How did young Theresa May look?
The only source of information available now is a range of old pictures you can find on the internet if you undertake a search. One of them is the wedding picture of Theresa and Philip May.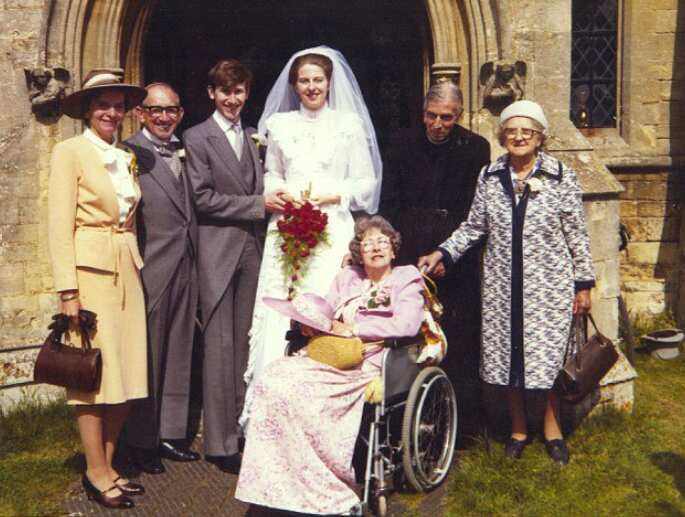 What is Theresa May salary?
As reported, the annual salary of the Prime Minister of the UK is about £150,400, which make around £12,500 in a month and nearly £2,900 weekly. Some Parliament members (Prime Minister among them) receive an individual supplementary salary for the responsibilities they undertake. The special apartment occupied by British Prime Ministers (Downing Street 101) is a bonus to all the payments they receive.
The Prime Minister and her self-confidence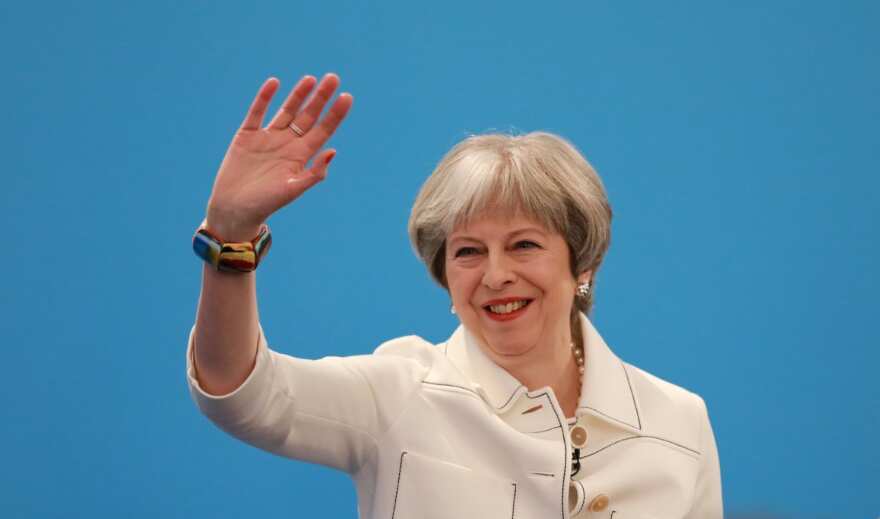 Self-confidence is great, especially if you are a politician who strives for victory. In 2016, when May was about to launch her campaign, she claimed: 'I'm Theresa May, and I think I'm the best person to be prime minister of this country.'
Theresa May and her long tenure
The current Prime Minister is the fourth woman to possess the title of Home Secretary. What is more, she has held the title for about six years, and this is the longest tenure within the past 50 years. What is even more, only four women have managed to become Britain's Great Officers of State.
Is Theresa May a showy personality?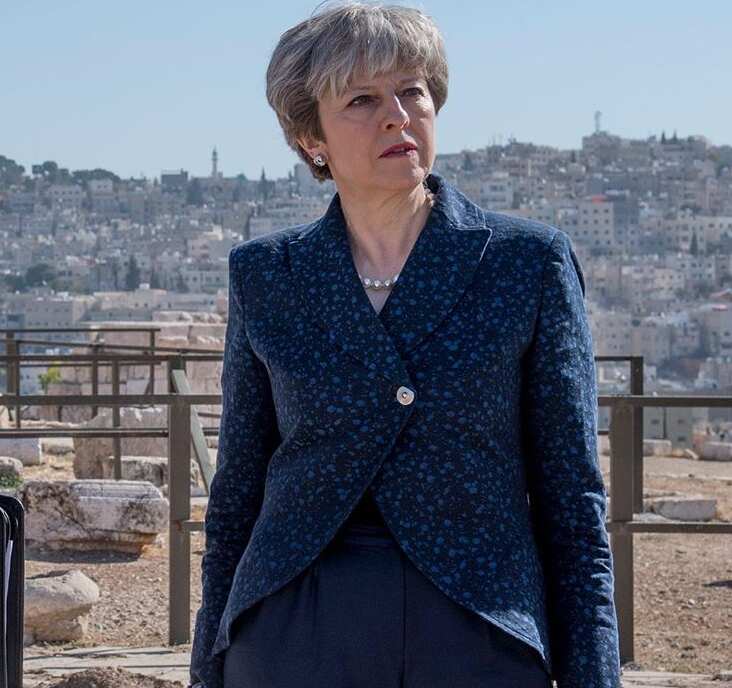 Theresa May is not one of those who like being at the centre of attention for a long time. As she herself says, she is not into gossiping with others, drinking in bars with other Parliament members, or opening her heart to strangers. Doing her job well looks more attractive to her than all those communication styles.
This is what hides behind the image of Theresa May you see on the screen: a hardworking and emotional, and devoted woman.
READ ALSO: Fox News Shannon Bream bio: age, height, salary, net worth, children