20 powerful silence quotes and statuses
One of the most powerful yet highly ignored elements in life is that of being calm and silent. There are loud people everywhere. However, the few that appreciate peace and stillness tend to involve themselves in activities that call upon for stillness such as meditation. Besides that, they tend to always search for silence quotes for WhatsApp status or any quotes on silence. They believe in the power of silence and view the peace and tranquility as a great weapon of life.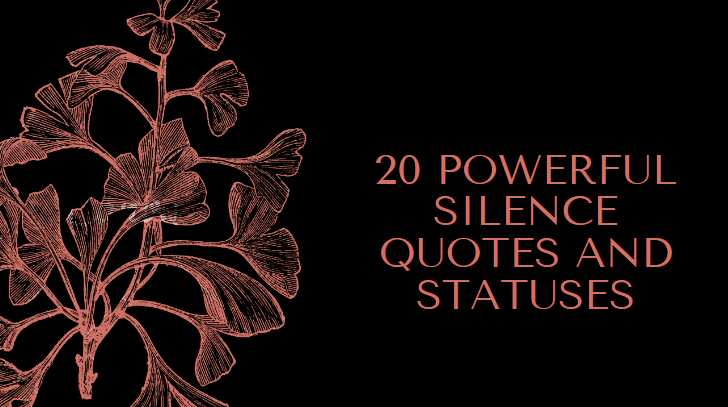 It is evident that the list of silence quotes throughout the world is endless. The limitless quotes are a clear indication of the value of being calm and quiet at times. Although most people may not recognize the significance of being shush, after reading these 20 powerful quotes, your perception of calmness and stillness will shift.
Top 20 silence quotes and statuses
In most scenarios, individuals often think that speaking out their minds is a way of networking and socializing. Although this aspect has an element of truth in it, there is a limit to what and how much one speaks. Most people are quick to note that wise people talk less and only speak what they ought to or when there is a sense of urgency. Despite this fact, most people have the assumption that being less talkative and quiet is an indication that one is an introvert.
Well, to bring an end to these misconceptions, being quiet and secluded is not a factor that depicts if one is less social or an introvert. It just indicates that one has more value in being quiet and calm. Likewise, an individual who is more talkative during meetings does not necessarily mean that he or she is not a believer of being of shush. It could merely say that he or she is extra social, but still has an aspect of him or herself that believes in the value of stillness.
If you are looking for quotes on being silent, here is a list of some of the most popular and inspirational quotes and statuses on being silent and calm. Whichever impressive quote you decide to use as your status, the truth is that it will still inspire you.
"Wise men, when in doubt whether to speak or to keep quiet, give themselves the benefit of the doubt, and remain silent." – Napoleon Hill
"If I could I would always work in silence and obscurity, and let my efforts be known by their results." – Emily Bronte
"As for me, the silence and the emptiness is so great, that I look and do not see, — Listen and do not hear — the tongue moves but does not speak … I want you to pray for me — that I let Him have free hand."– Mother Teresa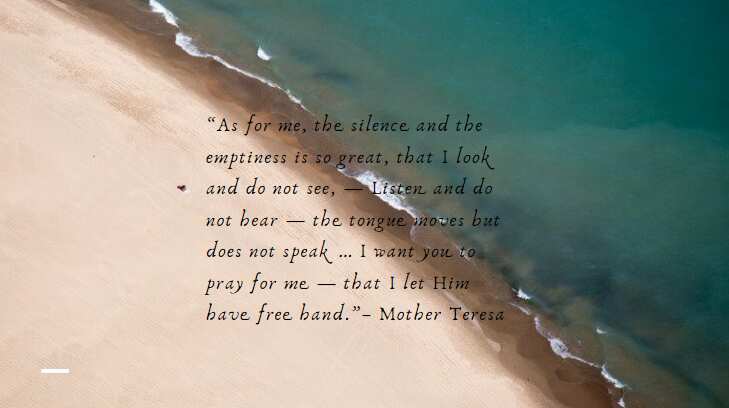 "Everything that is created comes out of silence. Thoughts emerge from the nothingness of silence. Words come out of the void. Your very essence emerged from emptiness. All creativity requires some stillness." – Wayne Dyer
"I think 99 times and find nothing. I stop thinking, swim in silence, and the truth comes to me." – Albert Einstein
"I think the first virtue is to restrain the tongue; he approaches nearest to gods who knows how to be silent, even though he is in the right." – Cato The Elder
"It is better in prayer to have a heart without words than words without a heart." – Mahatma Gandhi
"All I insist on, and nothing else, is that you should show the whole world that you are not afraid. Be silent, if you choose; but when it is necessary, speak – and speak in such a way that people will remember it. " – Wolfgang Amadeus Mozart
"The monotony and solitude of a quiet life stimulates the creative mind." – Albert Einstein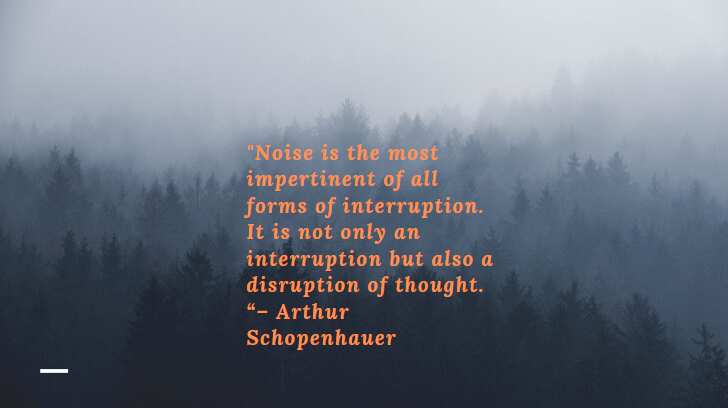 "Noise is the most impertinent of all forms of interruption. It is not only an interruption but also a disruption of thought. "– Arthur Schopenhauer
"Silence is the great teacher, and to learn its lessons, you must pay attention to it. There is no substitute for the creative inspiration, knowledge, and stability that come from knowing how to contact your core of inner silence. The great Sufi poet Rumi wrote only let the moving waters calm down, and the sun and moon will be reflected on the surface of your being." – Deepak Chopra
"There is no better feeling than doing well while you are doing good. If you really want to meet the nicest, most caring people in your field, get involved with charity work. The thankless hours that go into planning charity dinners, running a carnival, and gathering donations for silent auctions are noticed and appreciated." – Jay Samit
"What greater thing is there for two human souls than to feel that they are joined - to strengthen each other - to be at one with each other in silent unspeakable memories." – George Eliot
READ ALSO: 30 inspirational confidence quotes to help you believe in yourself
"Soon silence will have passed into legend. Man has turned his back on silence. Day after day he invents machines and devices that increase noise and distract humanity from the essence of life, contemplation, meditation…tooting, howling, screeching, booming, crashing, whistling, grinding, and trilling bolster his ego. His anxiety subsides. His inhuman void spreads monstrously like a gray vegetation. Jean ArpAll men's miseries derive from not being able to sit in a quiet room alone." – Blaise Pascal
"Listen! Clam up your mouth and be silent like an oyster shell, for that tongue of yours is the enemy of the soul, my friend. When the lips are silent, the heart has a hundred tongues." – Rumi
"The best time for you to hold your tongue is the time you feel you must say something or bust." – Josh Billings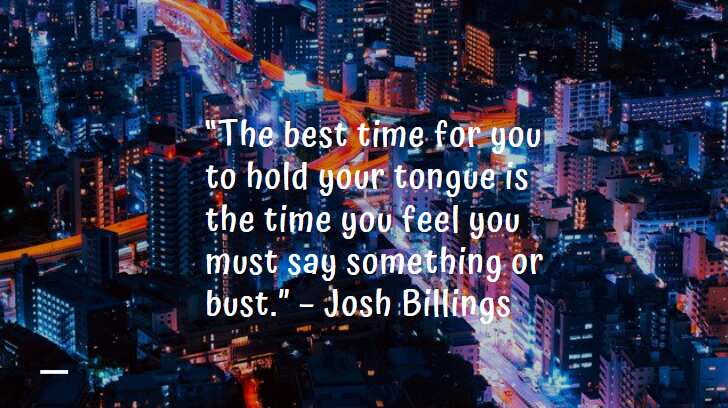 "I never found the companion that was so companionable as solitude. We are, for the most part, more lonely when we go abroad among men than when we stay in our chambers." – Henry David Thoreau
"If you face God in prayer and silence, God will speak to you. Then you will know that you are nothing. It is only when you realize your nothingness, your emptiness, that God can fill you with Himself. Souls of prayer are souls of great silence." – Mother Teresa
"The human heart has hidden treasures, in secret kept, in silence sealed; the thoughts, the hopes, the dreams, the pleasures, whose charms were broken if revealed." – Charlotte Bronte
"We need to find God, and he cannot be found in noise and restlessness. God is the friend of silence. See how nature – trees, flowers, grass – grows in silence; see the stars, the moon and the sun, how they move in silence... We need silence to be able to touch souls." – Mother Teresa
Given that most of the respected people throughout history have great respect for silence quotes, it is no surprise that they themselves have also come up with famous being silent quotes. It goes to mean that you can quickly come across a silence quote formulated by icons such as Mother Teresa, Mahatma Gandhi, Albert Einstein, Deepak Chopra, or even Henry David Thoreau. Whichever quote you select amongst the many power of silence quotes, the fact remains that you will acquire inspiration on being more silent.
READ ALSO: 20 powerful quotes to inspire and motivate you
Source: Legit.ng