Job seeking is one of the most diverse and dynamic activities that vary from the profession, region, experience, and time factors. At the centre of employment requirements, the question, "how long should a resume be?" remains as a grey area. This is because it provokes different ideas and suggestions and yet lacks an official statement concerning the resume length.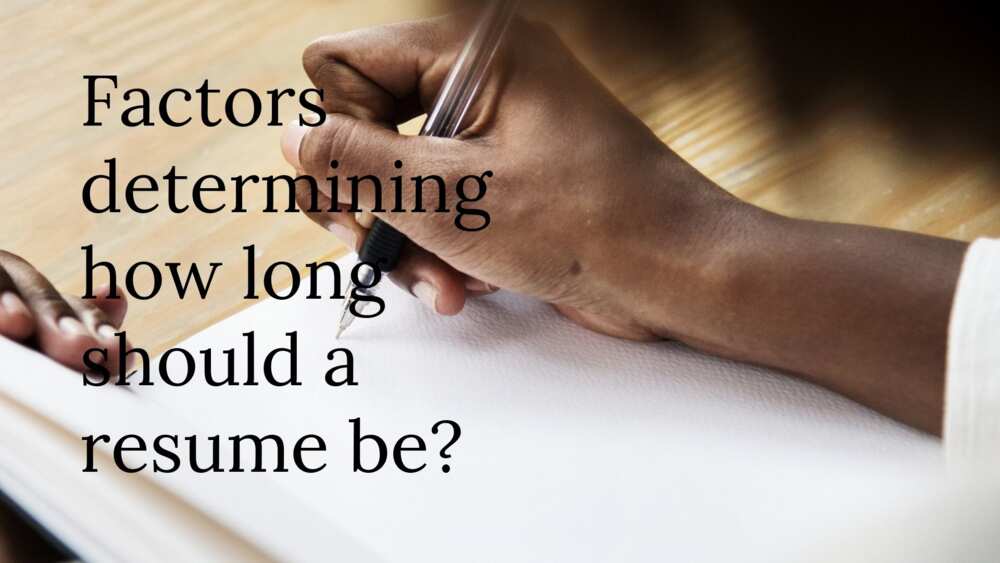 In an attempt to find the required resume length, several factors shall be considered and explained below. However, the bottom line remains that the length should be long enough to convenience the human resource panel to call you back for a job position in their institution. The range should work for you by providing all the necessary information that will enable you to secure a spot as an employee in any organization of choice.
How long should a resume be?
So, how many pages should a resume be? 2019 marks the year where most human resource departments are more focused on an individual's achievements and qualifications. This is unlike the past periods where rules were applied just for formality while the real issues were swept under the carpet. With this said, a typical resume length should be either one or two pages in standard length.
Should a resume be one page?
A one-page CV best suits students who have just finished their higher education's levels either in colleague or universities and are looking for some employment opportunity as their first working experience. Such job seekers are commonly referred to as recent graduates or as entry-level applicants. Furthermore, one paged resumes best suits individuals who have sparked in-person networking opportunities. This displays their professional side besides the first informal meeting.
Can a resume be 2 pages?
Yes, it can. Unlike the first discussed lot of recent graduates, there are millions of people who have been in the job market for years and are still looking for greener pastures. If you belong to this group of people who have almost 5 and above years of experience in a specific field of work, it is quite logical to have a CV of two pages in length.
A 2 page resume showcases individual working experiences and achievements that are many when compared to recent graduates. Since one page could significantly limit the space to explain your skills and accomplishments, a 2 page CV seems fair and precise. This includes short and precise sentences that bear adequate information about one's career developments.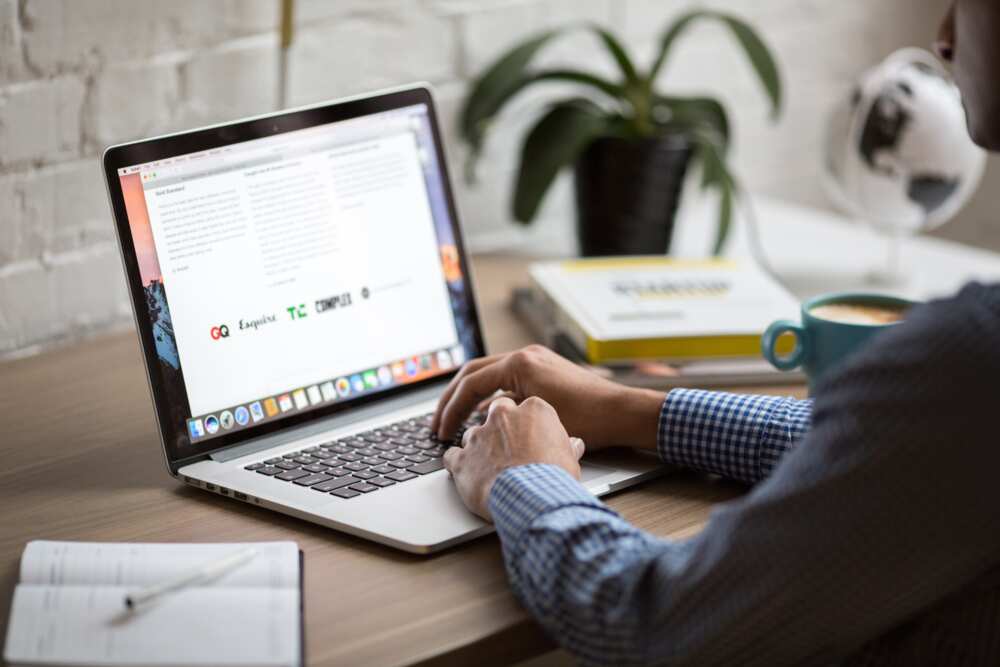 Three-page resumes are also a perfect length for individuals with senior-level achievements as employees. We are talking about professionals in their field of work. These mostly include individuals who have over 5 years of working experience and work under substantial national or international organizations where they hold crucial roles in terms of operations and responsibilities.
So, how long should my resume be?
If you fall under the category of individuals who are still wondering should resumes be one page or three pages, we have the perfect answer for you. Since our experiences might differ depending on our current educational levels and job experiences, make sure that your CV is long enough to accommodate all the necessary information that would earn you favours across the interview panel. On the other hand, make sure that your CV is short enough and yet not limiting your chances of fully expressing your strengths.
For you to achieve an adequate resume length, it is essential that you include all the relevant CV requirements. Follow the below resume guidelines to fully explain your achievements and experiences that also goes a long way in determining your perfect CV length.
READ ALSO: How to write an application letter for job vacancy?
What to include in a resume
In other words, the elements of a resume directly translate in determining the length of your resume. It is essential to add all the relevant fields based on your current educational level and working experience. These include:
Resume recommended format writing style
Time record of your working experience
Period of specialization in the current field
Achievements in your area of specialization
The number of job turnovers
Details concerning the completion of higher education
Does your current job specialization align with your higher education?
Acquired skills in relevance to the specific job position of interest
Information concerning the technicality of your current job position
Document all the above relevant details through a rough structure. This might add up to over seven pages or above. The idea is to give you a full scope of all the required details. Later on, revise through the documented information cutting out any unnecessary information. Try to compress the information into short and relevant sentences and points.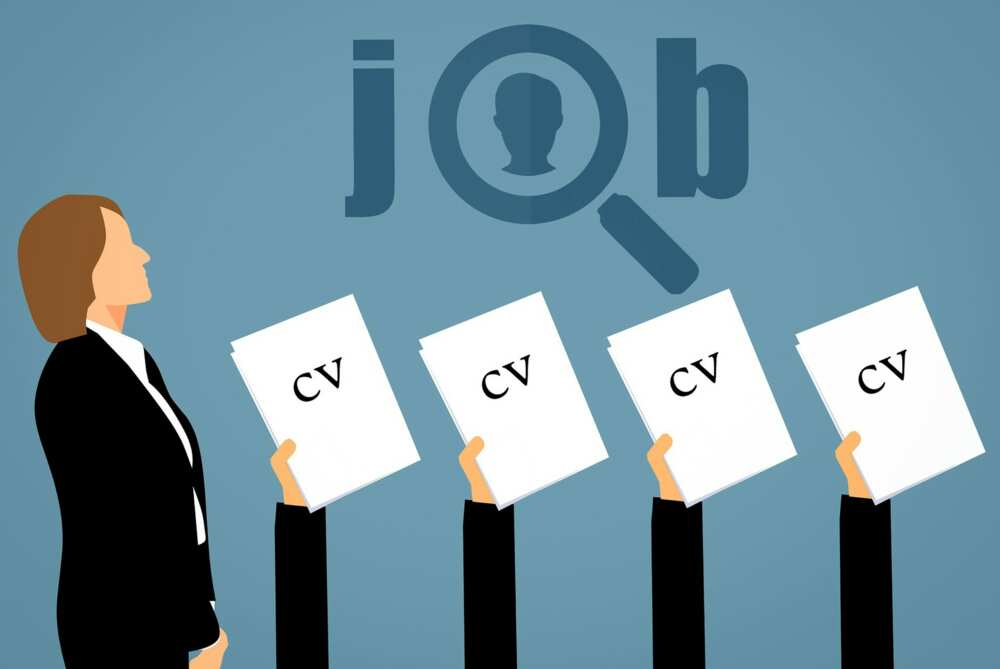 The answer to "How long should resume be?" will depend on the current achievements and any provided rules or guidelines by the company. In a case where you are needed to provide a stated number of experiences, you will have to decide on the work experiences that offer the best experiences relating to the job while also meeting the indicated quantity. Going overboard would work against you. This is based on the argument that individuals who showcase to have overqualified might end up not being chosen by specific companies. Just record the efficient list of experiences.
Captivating writing style
What is the point of focusing on the right length while yet ending up with a rather dull resume? It is also essential to present the data in one of the most straightforward and yet appealing writing styles. This includes applying useful vocabularies or use of numbers and percentages in a context that flows smoothly. The fact remains that most managers are known to only skim through the CV for an average of six seconds. This means that you should maintain a brief resume with easy to detect achievements.
Avoid repetition
Prolonged and repetitive sentences tend to be bulky and make the reader lose interest. On the other hand, strike the nail on the head by condensing the achievements. Use bulletins to indicate points that generalize the success and explain the points with perfect grammar.
Effective writing style
With the selection of the perfect writing font accompanied by adequate spacing and margins, you can reduce the amount of page consumed. However, do not squeeze your work so much that it turns out to be a struggle for the managers to read. Apply short paragraphs to indicate specific points. Play with both short and long sentences to pass important messages and keep the reader eager to read the next section.
Choose a few achievements overextended responsibilities
For a powerful impact, select a few but essential achievements that showcase your gained skills rather than including many obligations that might not apply to the specific job requirements. The secret is to keep it short and exciting rather than long and tedious. This is effective, especially when applying for a job that has most individuals with long experiences. You will gain favours in the interviewer's eyes as you talked more about your achievements rather than responsibilities.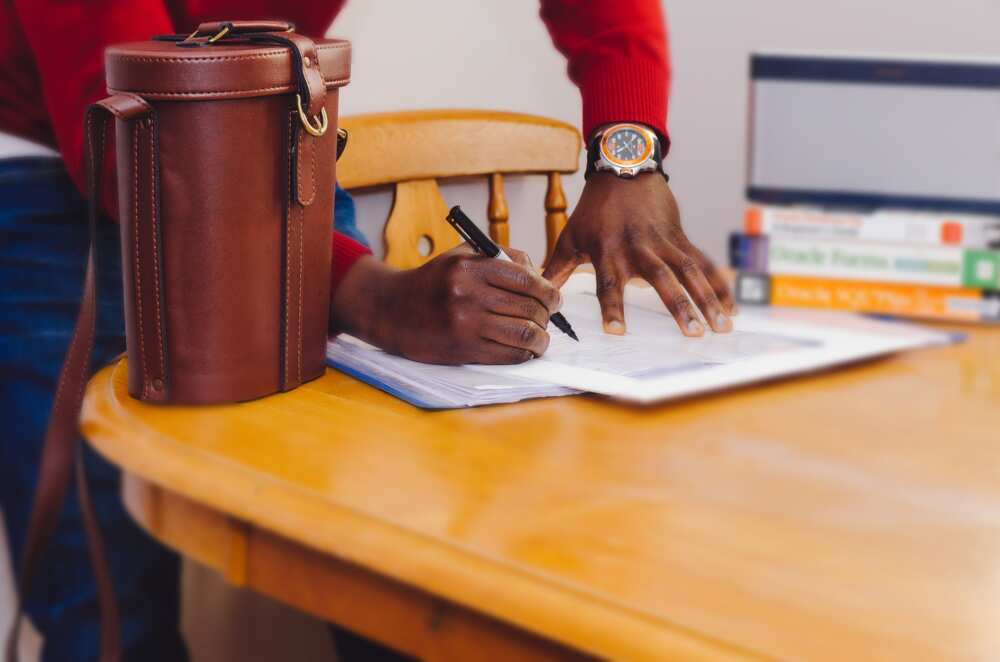 To sum up the discussion of how long should a resume be, you should always consider that a CV should be long enough to contain all your relevant information. On the other hand, it should be short enough and yet not limiting you from showcasing your strengths concerning the job position of interest. For recent graduates, a one paged resume is standard. For individuals with working experiences over 5 to 7 years, a two-page resume fits perfectly. For those with over ten years of professional advanced with senior-level achievements, going for the three paged resume is quite advisable.
The answer to "How long should a resume be?" depends on your experience and ability to mention everything briefly. You should also ensure that all the requirements are included in the resume. These include all the relevant skills and responsibilities. Practical application of writing styles and formats go a long way in saving adequate space that enables you to add any pertinent information to enhance your chances of getting hired by the management. Remember, the length is essential, but the presentation is much vital.
READ ALSO: Personal details in resume: examples and things to avoid