Recently the news broke out that a man is paying off the loans of the students to help them out financially! Of course, the media instantly became interested in his persona and wanted to know more about this generous philanthropist. It turns out Robert F. Smith is a billionaire who holds a few prosperous businesses. His success story will blow your mind!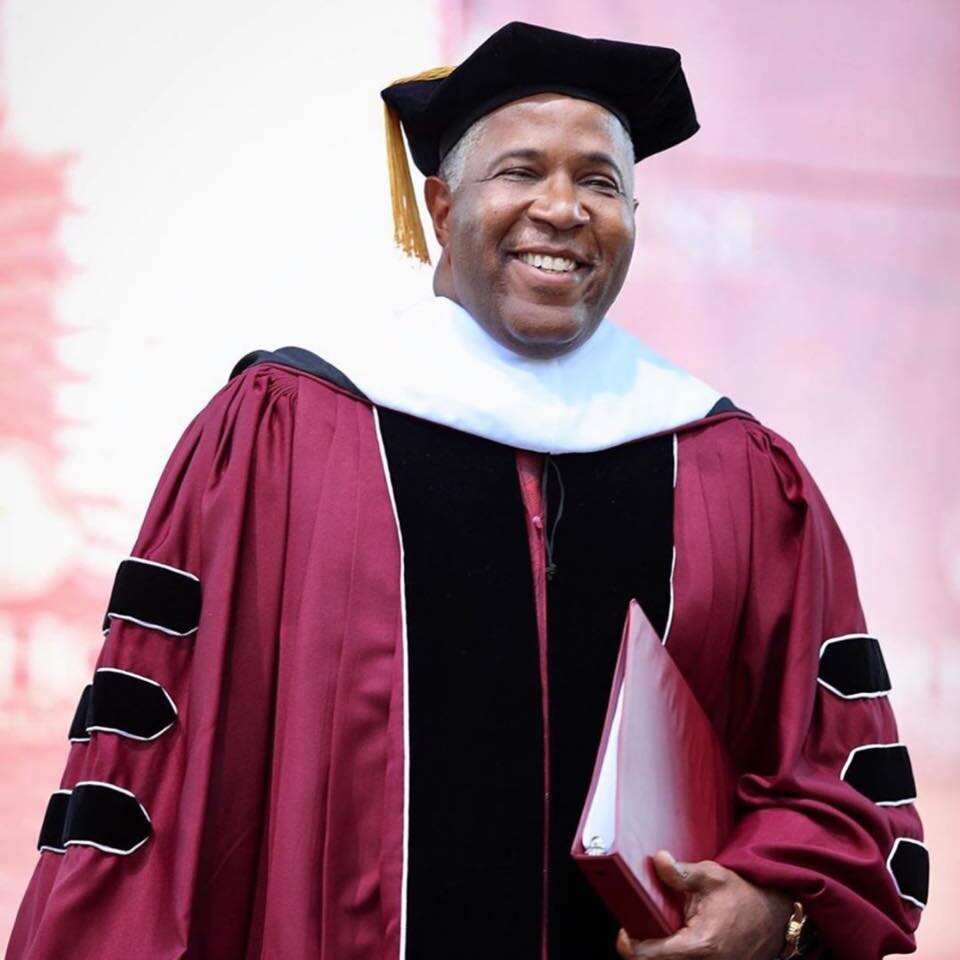 Robert Frederick Smith, known better as Robert F Smith, is an investor, a businessman, and a philanthropist. He usually lives a modest living out of the spotlight, but he is a wealthy and influential man. His most famous business venture is Vista Equity Partners, the private firm which primarily focuses on software and startup businesses. He also became the wealthiest African-American person as stated by Forbes, and even surpassed an icon like Oprah Winfrey. The same magazine named him on the list of the greatest business minds. There is a lot more to know about this man and his actions, and his life story is full of interesting facts.
Robert F Smith profile summary
Name: Robert F. Smith
Birthday: December 1st, 1962
Age: 56 years old
Nationality: American
Ethnicity: African-American
Ex-wife: Suzanne McFayden-Smith
Wife: Hope Dworaczyk-Smith
Children: 5 (Zoe, Eliana, and Max - with Suzanne, Hendrix and Legend - with Hope)
Who is Robert F Smith?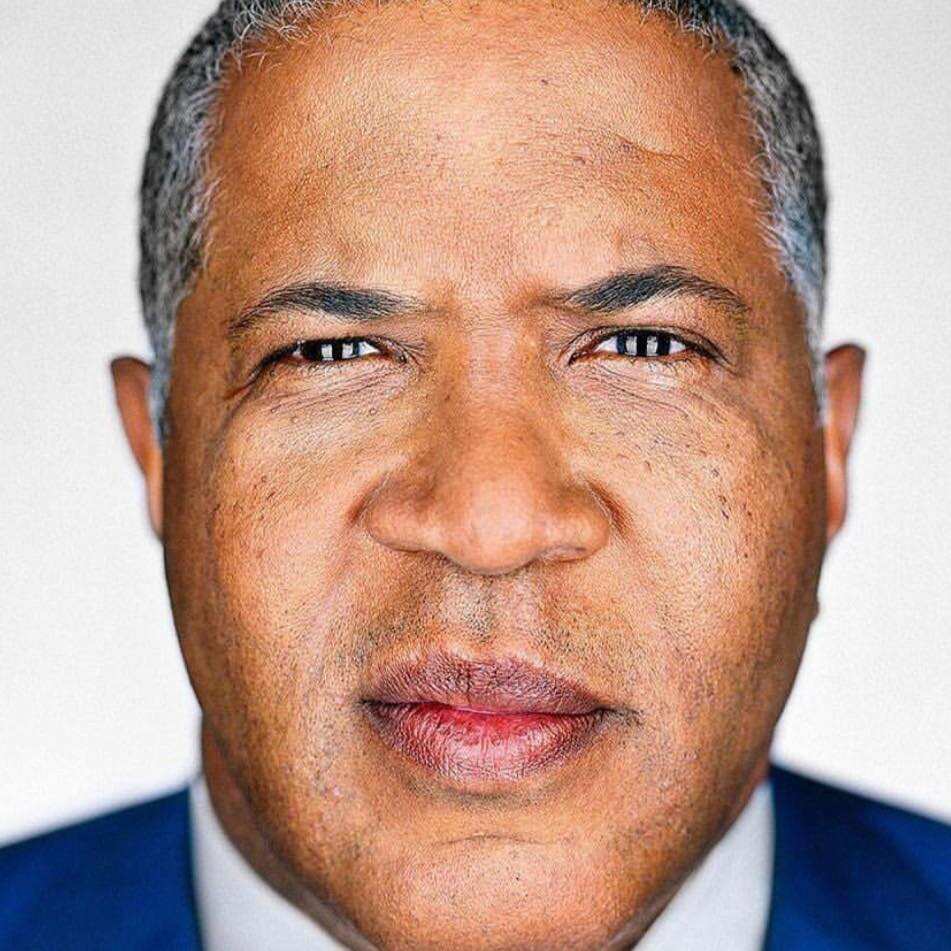 Before becoming Robert F Smith billionaire, our today's hero was just a regular child born in the family of school teachers. His birthplace was Denver, Colorado, United States. The parents of the future entrepreneur were William Robert and Sylvia Myma Smith. The boy grew up in the middle-class community, which was primarily African-American and went to the Carson Elementary School in his native city Denver. When the youngster was little, he and his mother attended the Great March on Washington to listen to the famous speech "I Have a Dream" by Dr Martin Luther King Jr. As the kid grew up and became a teenager, he went to East High School, also in Denver.
When the future businessman was in high school, he decided to apply for the Bell Labs internship. Even though the supervisors told him that the intent of this program was recruiting college students, he would still call every day and persist. Eventually, when a student missed the appointment, Smith got the job. He also joined an Alpha Phi Alpha fraternity at Cornell University and went to study there.
Robert had a few jobs at such companies as Air Products and Chemicals Inc., The Goodyear Tire & Rubber Company and Kraft Foods Group, Inc. He worked as a chemical engineer, and for his outstanding work, he received two European and two United States patents. The successes inspired Smith to attend Columbia Business School, where he specialised in finances and marketing. With time, he graduated from school and received an MBA with honours.
From 1994 to 2000 the future billionaire worked at Goldman Sachs in New York City and later in Silicon Valley. He fulfilled his duties as a technology investment banking specialist and focused entirely on mergers and acquisitions. Finally, in 2000, Robert F. Smith founded the leading company of his life: Vista Equity Partners. Today, this company has more than 50 software companies worldwide with more than 60,000 employees. Vista holds the fourth place among the enterprise software companies, with only Microsoft, Oracle and SAP being ahead. It also won a lot of other essential honours, like in 2015 when it was named private equity with the best performance in the last ten years.
Robert F Smith foundation
The billionaire does a lot of philanthropic work for society. To name a few examples, he is the board chairman of the concert venue Carnegie Hall and the Robert F. Kennedy human rights organisation. He donated a lot of money to prostate and breast cancer treatment for black men and women. His achievements earned him a place on the "Philanthropy 50" rating in "The Chronicle of Philanthropy" magazine. Another interesting thing about Smith is that he signed the Giving Pledge, which is a special commitment to contribute most of his wealth to philanthropy, and he officially became the first African-American person to do so.
Except that, Smith is a founder and president of Fund II Foundation, which invests in various educational, medical and ecological organisations. Robert F. Smith received a lot of official acknowledgement for his efforts and noble actions.
READ ALSO: Who is the richest woman in Africa in 2019?
Robert F Smith net worth

This wealthy man earned everything he has with his hard work, and he never forgets about helping those who are in need. The official net worth of Robert F. Smith, according to the official Forbes website, is $5 billion.
Robert F Smith house
Since Robert F. Smith is not a very public person, he does not reveal any facts about his homes or where they are situated. However, there is information online that he owns two luxurious houses in Malibu, in the wealthy region called Carbon Beach. Except that, Robert F Smith and his wife own a triplex penthouse in the Getty building of New York City. Naturally, since Robert resides in Austin, Texas, most of the time, he has a house there as well.
Robert F Smith wife
The billionaire was married twice. His first wife was Suzanne McFayden-Smith, who graduated from Cornell University like him. Robert and Suzanne were together for 22 years before their marriage fell apart in 2010. They spent a few years on the divorce process, which was finally completed in 2014.
Around the time, Robert F. Smith met his next wife, Hope Dworaczyk-Smith. She is a television personality who used to be famous for her appearances in the Playboy magazine. Today she works on various fashion programs, such as "Inside Fashion" on E! Channel, where she is a producer and a host. Except that, Hope is involved in the charity organisation "Best Buddies International". Robert and Hope married on July 25th, 2015. They had a gorgeous wedding with such superstars as John Legend and Seal singing for them.
Robert F Smith children
The billionaire has children with both of his wives. With his first spouse Suzanne, he has two daughters, Zoe and Eliana, and a son whose name is Max. The oldest daughter, Zoe, is into comedy and improvisation. She studies at New York University and has a respectable internship at SNL. As for the younger siblings, Eliana and Max, they still go to school, and Max plays soccer.
Robert also has two younger children with his second wife Hope, whose names are Hendrix and Legend. They both have a middle name after their father. Hendrix was born on December 19th 2014, and Legend's birthday was on March 16th 2016. They are still very young, and their parents take the best care of them.
Robert F Smith: why did he pay off the student debts?
Recently, the news broke out and shook the internet: the wealthy billionaire generously offered to pay the loan for the students of Morehouse College. Robert F. Smith would often donate money to Morehouse, the historically black all-boys college, in the past. However, his recent actions impressed a lot of people, and the story spread out all over the media.
The billionaire confessed that he wanted to help out those students who are not able to afford to pay off their debts. He also called for the lucky young men to pay it forward and take care of their community, and mentioned that he was doing it on behalf of his family's eight generations. Since the United States students are known for struggling with the enormous student loan debts, the Morehouse College class appreciated Robert F. Smith's generosity. The gift that the wealthy man gave to the college is estimated to be $40 million.
It is not the first time that Robert F. Smith gives generous money on education. In 2016, he donated a whole $50 million on the needs of Cornell University, his alma mater where he made his first steps towards becoming a businessman.
The opinions on Smith's gift were mostly positive, and people praised what he has done for education. The situation got a lot of media coverage, and many reviewers noted that Smith is a billionaire who takes action instead of talking and promising. However, some people thought that such a sign has the potential to make other students who did not get this gift feel left out and that a simple act of charity will not solve the problem of student loans. No matter what, Smith made some people happy and relieved with his gesture, and this is all that matters.

Robert F. Smith is an interesting personality who fantastically represents the African-American community. He does a lot of charity work and sacrifices his rightfully earned money to help other people and ease their struggles.
READ ALSO: Aliko Dangote education history