Overseas trips always bring new emotions and impressions to a traveler. After all, any trip involves changing your daily routine to adventures and positive emotions, new acquaintances and places. When you visit another country, you change your attitude to the world. You learn a different way of life, habits, and peculiarities of a foreign culture. Unfortunately, many people are afraid of traveling, so these adventure quotes will help you to get rid of all doubts and fears.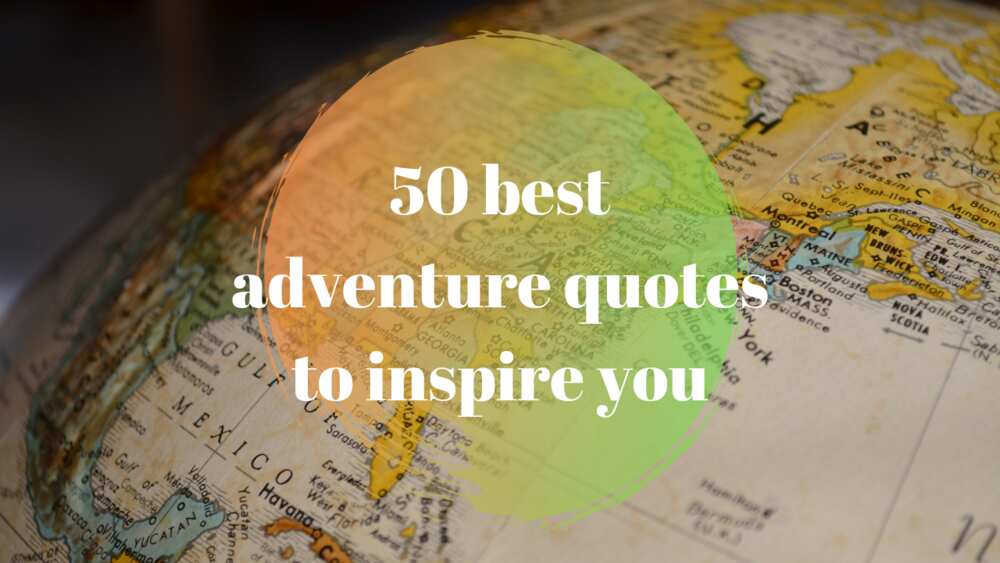 Sometimes, we like to listen to travelers with experience who share their thoughts about why they travel.
Best adventure quotes
Without a doubt, travelling is the best way to explore the world, learn to look at familiar things in a new way, and expand horizons. Traveling broadens world view and opens new worlds and cultures, where our differences become a source of inspiration and growth, not prejudice and intolerance. We believe that everyone, regardless of age, gender, and financial status, should be able to see the world, and adventure quotes will help you to get inspired for traveling and adventures.
"Travel isn't always pretty. It isn't always comfortable. Sometimes it hurts, it even breaks your heart. But that's okay. The journey changes you; it should change you. It leaves marks on your memory, on your consciousness, on your heart, and on your body. You take something with you. Hopefully, you leave something good behind." — Anthony Bourdain
"Every man's life ends the same way. It is only the details of how he lived and how he died that distinguish one man from another." — Ernest Hemingway
"Travellers understand, instinctively and by experience, that travel and adventure change and elongate time, even while navigating the deadlines of airline and train departures." – Paul Sheeha
"When a man is a traveler, the world is his home and the sky is his roof, where he hangs his hat is his home and all the people are his family." – Drew Bundini Brown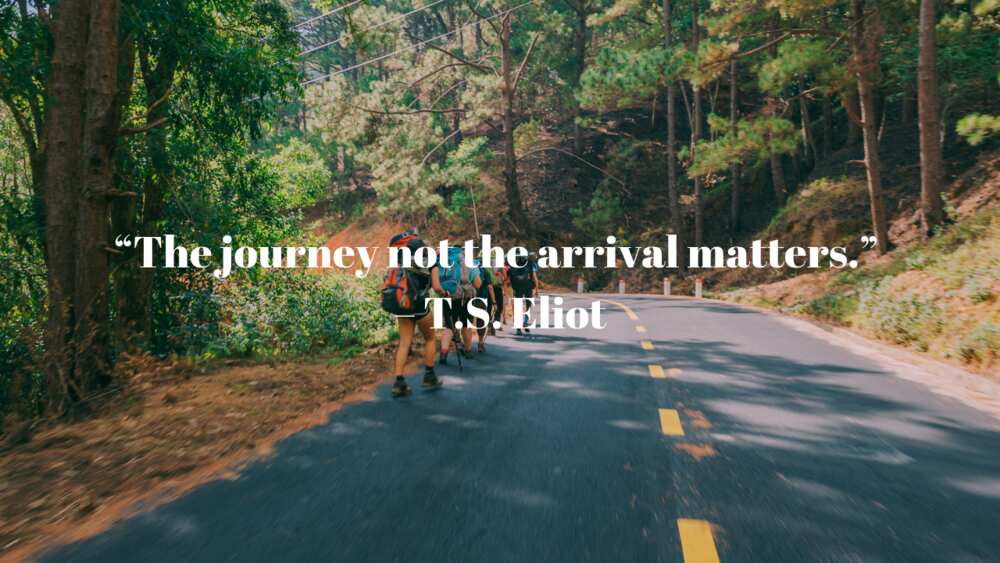 "A person should set his goals as early as he can and devote all his energy and talent to getting there. With enough effort, he may achieve it. Or he may find something that is even more rewarding. But in the end, no matter that the outcome, he will know he has been alive." – Walt Disney
"A man practices the art of adventure when he heroically faces up to life. When he has the daring to open doors to new experiences. When he is unafraid of new ideas, new theories and new philosophies. When he has the curiosity to experiment. When he breaks the chain of routine." — Wilfred Peterson
READ ALSO: 50 cute quotes for your significant other, friends and family
"We travel, initially, to lose ourselves; and we travel, next to find ourselves. We travel to open our hearts and eyes and learn more about the world than our newspapers will accommodate. We travel to bring what little we can, in our ignorance and knowledge, to those parts of the globe whose riches are differently dispersed. And we travel, in essence, to become young fools again- to slow time down and get taken in, and fall in love once more." — Pico Iyer
"The truth is that our finest moments are most likely to occur when we are feeling deeply uncomfortable, unhappy, or unfulfilled. For it is only in such moments, propelled by our discomfort, that we are likely to step out of our ruts and start searching for different ways or truer answers." – M. Scott Peck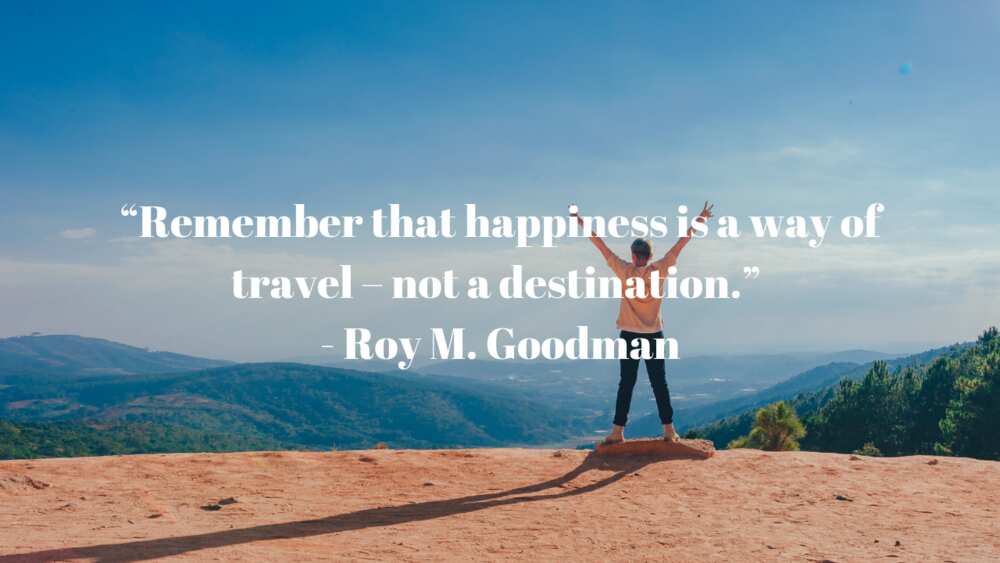 "As a spiritual person, nature for me has always been a healing place. Going back all the way to my childhood on the farm, the fields and forests were places of adventure and self-discovery. Animals were companions and friends, and the world moved at a slower, more rational pace than the bustling cities where I'd resided my adult life." — David Mixner
"Life is a fatal adventure. It can only have one end. So why not make it as far-ranging and free as possible." — Thornton Wilder
"People travel to wonder at the height of the mountains, at the huge waves of the seas, at the long course of the rivers, at the vast compass of the ocean, at the circular motion of the stars, and yet they pass by themselves without wondering." – St. Augustine
"The perfect journey is never finished, the goal is always just across the next river, round the shoulder of the next mountain. There is always one more track to follow, one more mirage to explore." – Rosita Forbes
"And then there is the most dangerous risk of all – the risk of spending your life not doing what you want, on the bet you can buy yourself the freedom to do it later." – Randy Komisar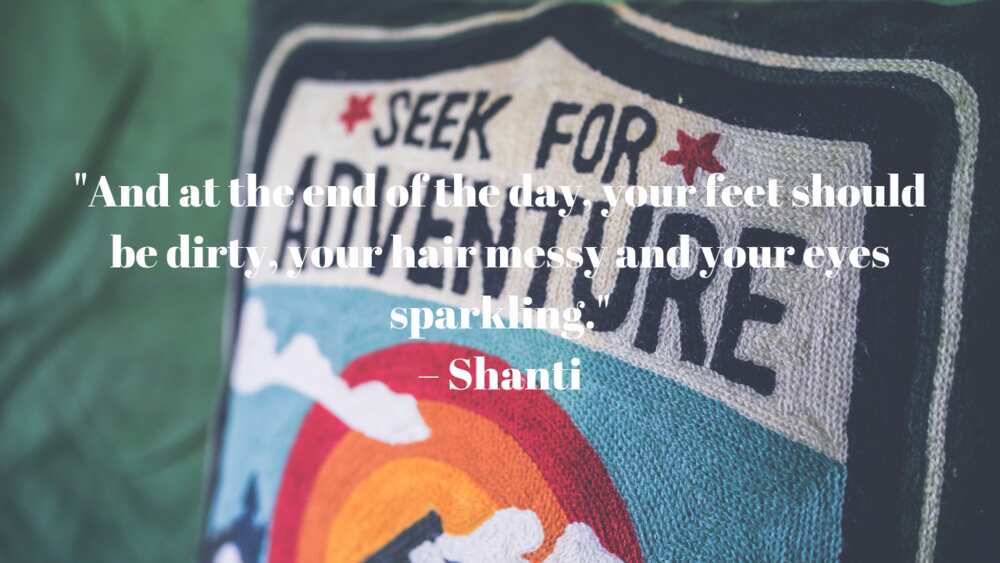 "Youth is the spirit of adventure and awakening. It is a time of physical emerging when the body attains the vigor and good health that may ignore the caution of temperance. Youth is a period of timelessness when the horizons of age seem too distant to be noticed." — Ezra Taft Benson
"If you want to know the truth of who you are, walk until not a person knows your name. Travel is the great leveler, the great teacher, bitter as medicine, crueler than mirror-glass. A long stretch of road will teach you more about yourself than a hundred years of quiet." – Patrick Rothfuss
"A journey, after all, neither begins in the instant we set out nor ends when we have reached our doorstep once again. It starts much earlier and is really never over because the film of memory continues running on inside of us long after we have come to a physical standstill. Indeed, there exists something like a contagion of travel, and the disease is essentially incurable." – Ryszard Kapuciski
"Few places in this world are more dangerous than home. Fear not, therefore, to try the mountain passes. They will kill care, save you from deadly apathy, set you free, and call forth every faculty into vigorous, enthusiastic action." – John Muir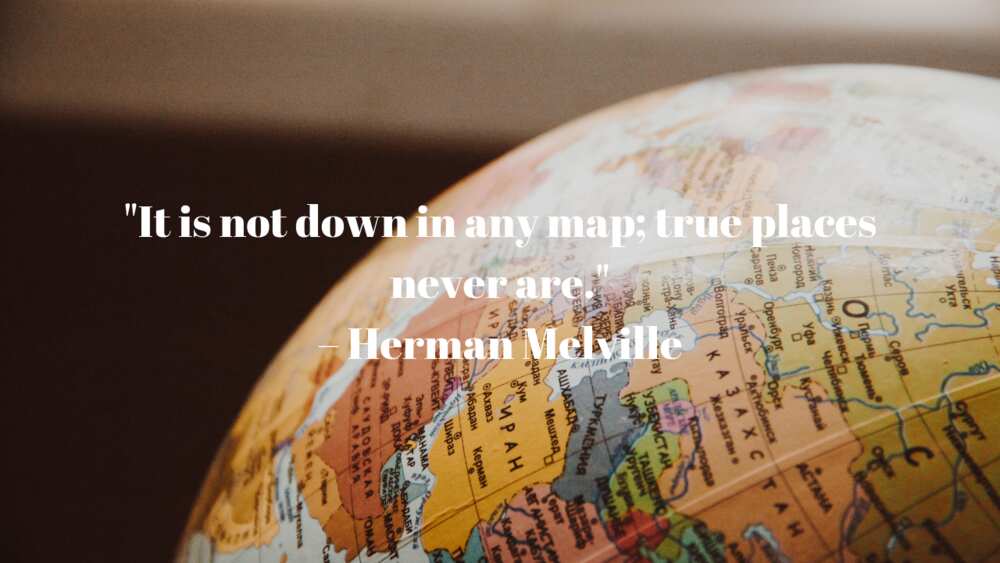 "I am looking for someone to share in an adventure that I am arranging, and it's very difficult to find anyone. I should think so — in these parts! We are plain quiet folk and have no use for adventures. Nasty disturbing uncomfortable things! Make you late for dinner!" — J.R.R. Tolkien
"The desert wears… a veil of mystery. Motionless and silent, it evokes in us an elusive hint of something unknown, unknowable, about to be revealed. Since the desert does not act, it seems to be waiting — but waiting for what?" — Edward Abbey
"People travel to faraway places to watch, in fascination, the kind of people they ignore at home." — Dagobert D. Runes
"Man cannot discover new oceans unless he has the courage to lose sight of the shore." — Andre Gide
"We travel because we need to, because distance and difference are the secret tonic to creativity. When we get home, home is still the same. But something in our mind has been changed, and that changes everything." – Jonah Lehrer
"Every man can transform the world from one of the monotony and drabness to one of excitement and adventure." — H. Rider Haggar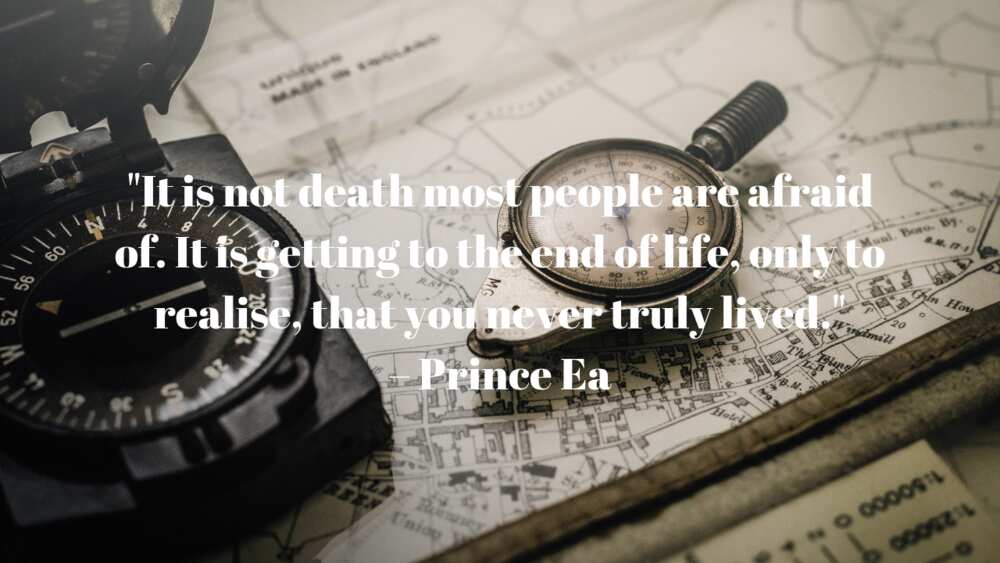 "Every journey is personal. Every journey is spiritual. You can't compare them, can't replace, can't repeat. You can bring back the memories but they only bring tears to your eyes." – Diana Ambarsari
"I hope you see things that startle you. I hope you feel things you never felt before. I hope you meet people with a different point of view. I hope you live a life you're proud of. If you find that you're not, I hope you have the strength to start all over again." – Eric Roth
"To awaken quite alone in a strange town is one of the most pleasant sensations in the world. You are surrounded by adventure." – Freya Stark
"I've taken a lot of risks through the years, but I always followed my instincts and always explored new opportunities. The biggest reward has been having an idea and being able to make it a reality. My passions always lead the way - travel and adventure, fitness, art, and home." – Cynthia Rowley
"Life should not be a journey to the grave with the intention of arriving safely in a pretty and well-preserved body, but rather to skid in broadside in a cloud of smoke, thoroughly used up, totally worn out, and loudly proclaiming "Wow! What a Ride!" — Hunter S. Thompson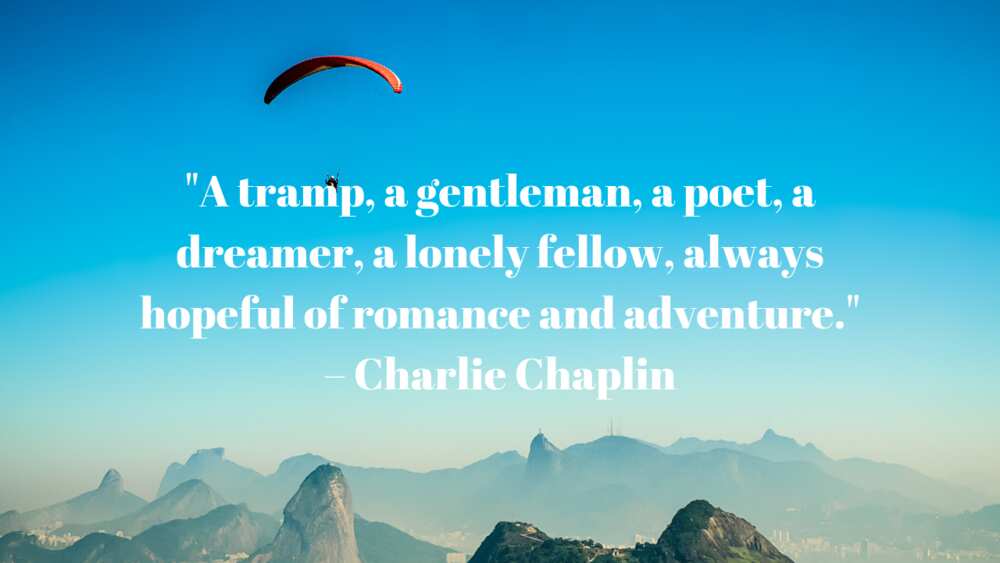 "I have ambiguous feelings about the differences between tourists and travelers – the problem being the more I traveled, the smaller the differences become. But the one difference I could still latch on to was that tourists went on holidays while travelers did something else: They traveled." – Alex Garland,
"The world is full of magic things, patiently waiting for our senses to grow sharper." – W.B. Yeats
"A man of ordinary talent will always be ordinary, whether he travels or not; but a man of superior talent will go to pieces if he remains forever in the same place." – Wolfgang Amadeus Mozart
"I have always loved the desert. One sits down on a desert sand dune, sees nothing, hears nothing. Yet through the silence something throbs, and gleams." – Antoine De Saint-Exupéry
"The biggest adventure you can take is to live the life of your dreams." – Oprah Winfrey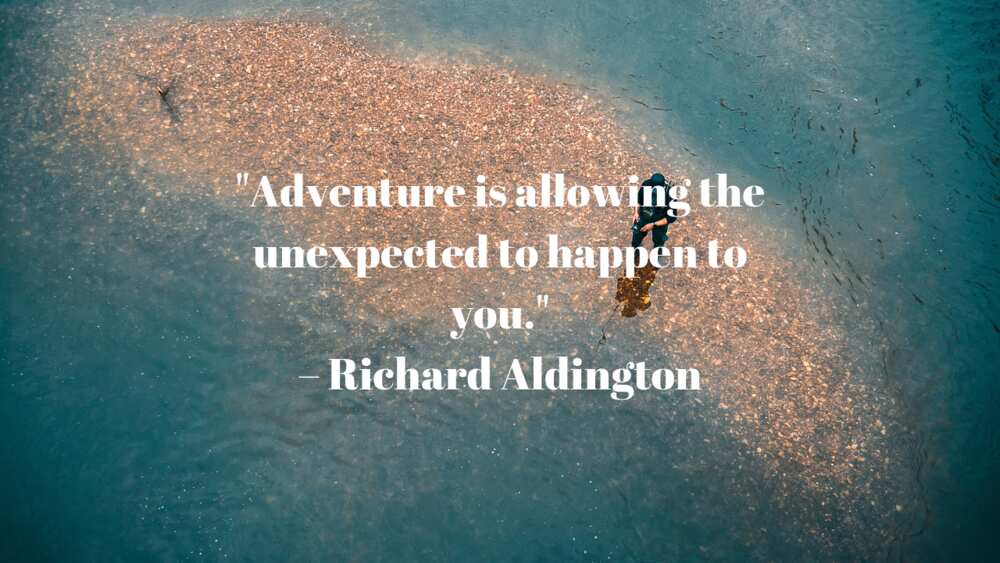 "All men dream, but not equally. Those who dream by night in the dusty recesses of their minds, wake in the day to find that it was vanity: but the dreamers of the day are dangerous men, for they may act on their dreams with open eyes, to make them possible." — T.E. Lawrence
"If I'm an advocate for anything, it's to move. As far as you can, as much as you can. Across the ocean, or simply across the river. The extent to which you can walk in someone else's shoes or at least eat their food, it's a plus for everybody. Open your mind, get up off the couch, move." – Anthony Bourdain
"What is that feeling when you're driving away from people and they recede on the plain till you see their specks dispersing? - it's the too-huge world vaulting us, and it's good-bye. But we lean forward to the next crazy venture beneath the skies." — Jack Kerouac
"I went to the woods because I wished to live deliberately, to front only the essential facts of life, and see if I could not learn what it had to teach, and not, when I came to die, discover that I had not lived." – Henry David Thoreau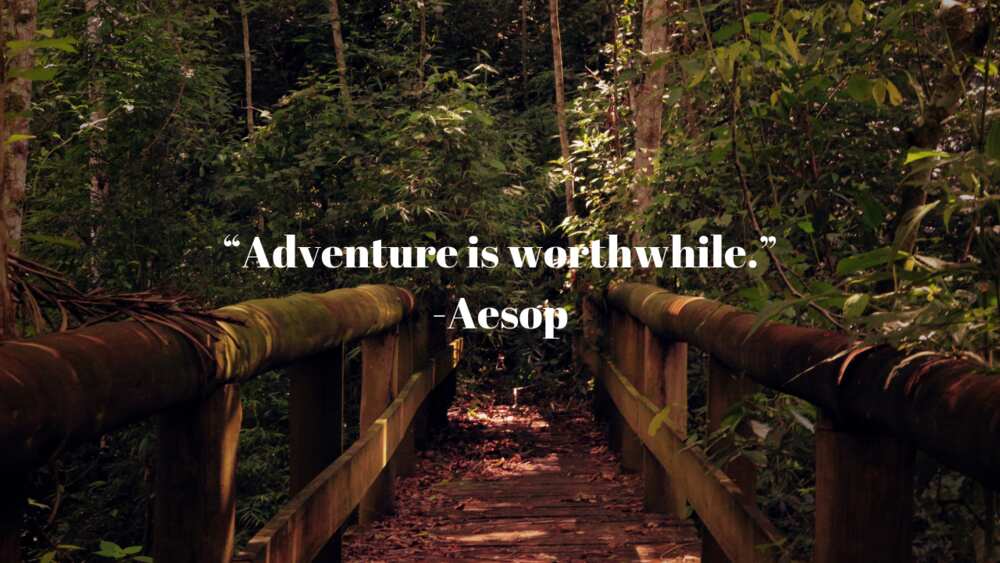 "I have wandered all my life, and I have also traveled; the difference between the two being this, that we wander for distraction, but we travel for fulfillment." – Hilaire Belloc
"Once you have travelled, the voyage never ends, but is played out over and over again in the quietest chambers. The mind can never break off from the journey." — Pat Conroy
"When one is traveling, everything looks brighter and lovelier. That does not mean it IS brighter and lovelier; it just means that sweet, kindly home suffers in comparison to tarted-up foreign places with all their jewels on." – Catherynne M. Valente
"Twenty years from now you will be more disappointed by the things you didn't do than by the ones you did do. So throw off the bowlines. Sail away from the safe harbor. Catch the trade winds in your sails. Explore. Dream. Discover." – Mark Twain
"I am convinced that it is not the fear of death, of our lives ending, that haunts our sleep so much as the fear that as far as the world is concerned, we might as well never have lived." — Harold Kushner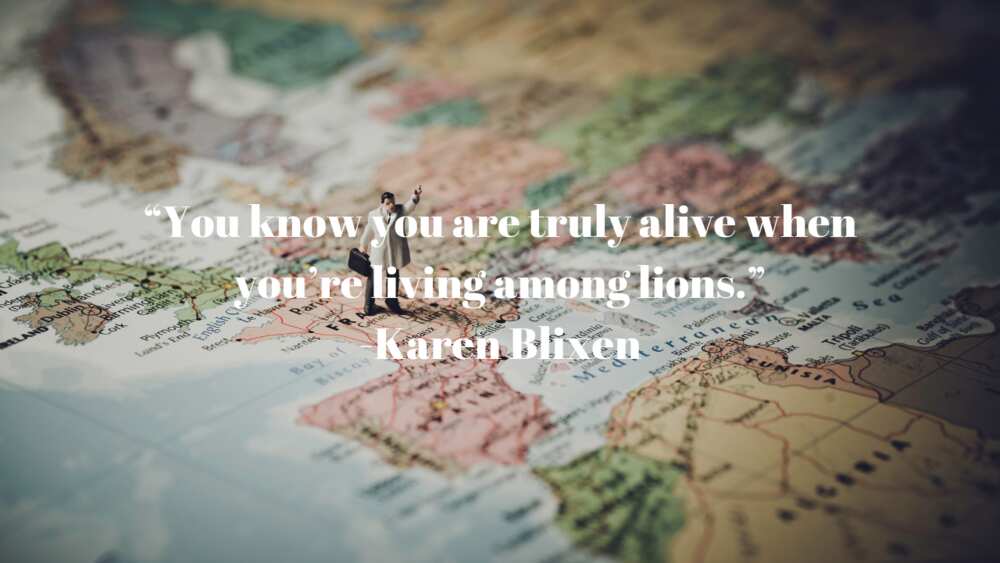 "Adventure is a path. Real adventure – self-determined, self-motivated, often risky – forces you to have firsthand encounters with the world. The world the way it is, not the way you imagine it. Your body will collide with the earth and you will bear witness. In this way you will be compelled to grapple with the limitless kindness and bottomless cruelty of humankind – and perhaps realize that you yourself are capable of both. This will change you. Nothing will ever again be black-and-white." – Mark Jenkins
"We're not home-and-hearth people. We're the adventurers, the buccaneers, the blockade runners. Without challenge, we're only alive." – Alexander Elio
"Look, I really don't want to wax philosophic, but I will say that if you're alive, you've got to flap your arms and legs, you've got to jump around a lot, you've got to make a lot of noise, because life is the very opposite of death." — Mel Brooks
"All travel has its advantages. If the passenger visits better countries, he may learn to improve his own. And if fortune carries him to worse, he may learn to enjoy it." – Samuel Johnson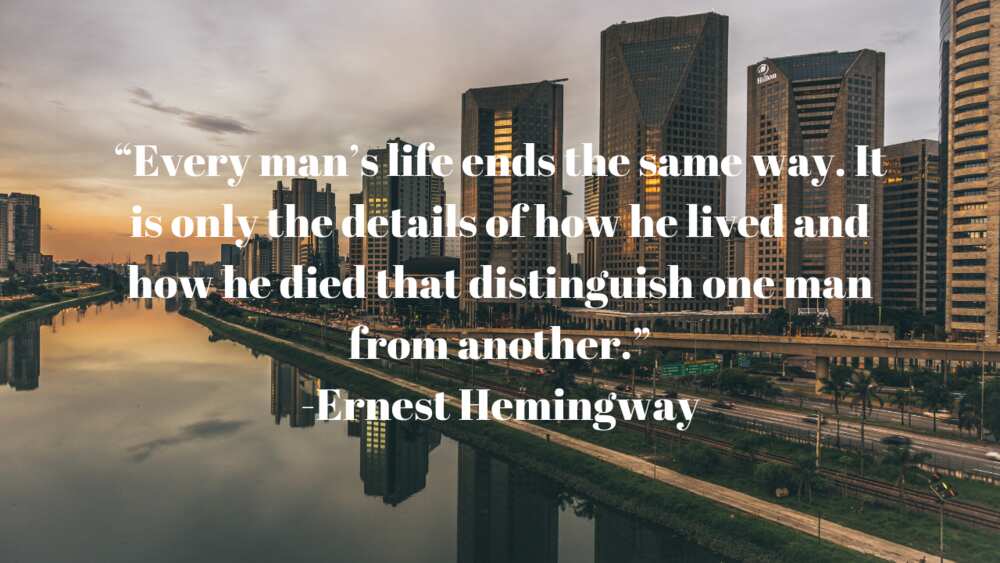 "To my mind, the greatest reward and luxury of travel is to be able to experience everyday things as if for the first time, to be in a position in which almost nothing is so familiar it is taken for granted." – Bill Bryson
"I travel because it makes me realize how much I haven't seen, how much I'm not going to see, and how much I still need to see." – Carew Papritz
"If you are faced with a mountain, you have several options. You can climb it and cross to the other side. You can go around it. You can dig under it. You can fly over it. You can blow it up. You can ignore it and pretend it's not there. You can turn around and go back the way you came. Or you can stay on the mountain and make it your home." — Vera Nazarian
"We are all functioning at a small fraction of our capacity to live life fully in its total meaning of loving, caring, creating, and adventuring." – Herbert A. Otto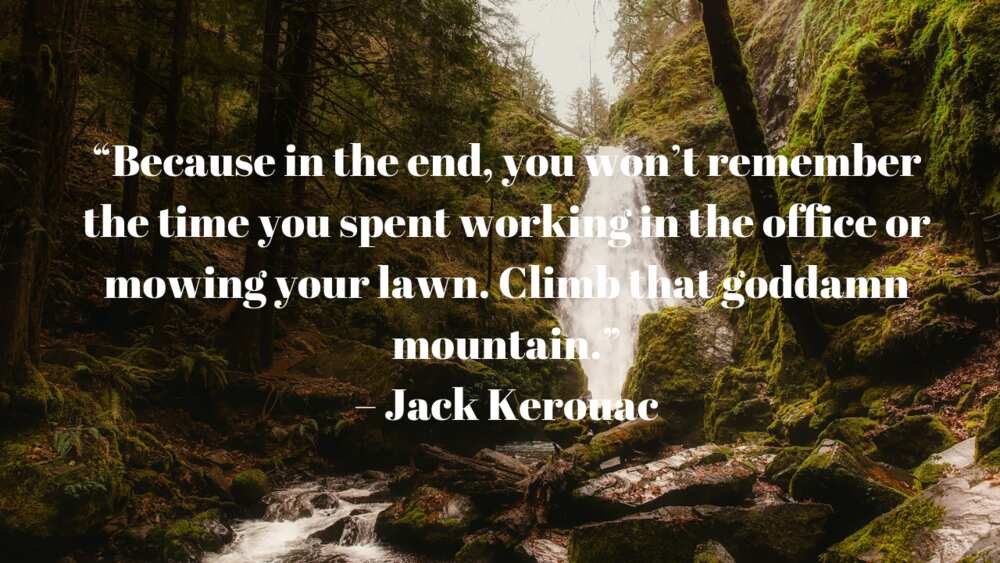 We hope these adventure quotes will help you to change your life and will inspire you to take over horizons. All you need is to read these phrases again and become motivated. Let them inspire you to set new life goals and broaden your view.
READ ALSO: Top 35 famous Disney quotes to live by