- UNICEF has said that 11 local have successfully eliminated the practise of open defecation
- The international organisation said UNICEF and United Purposes have been able to support the ministry of water resources to have some local government area become ODF
- UNICEF also said that said 47 million people defecate in open while 33 million of these Nigerians use unimproved toilets
Eleven local government areas in Nigeria have successfully eliminated the practise of open defecation popularly known as 'shot put'.
The United Children's Fund said 47 million people defecate in open while 33 million of these Nigerians use unimproved toilets.
Speaking at a media dialogue in Kano on sanitation themed, 'Clean Nigeria: Use the Toilet Campaign', a UNICEF WASH specialist, Bioye Ogunjobi, said a set of priorities which include taking WASH to disadvantaged communities in the rural areas, improving access to safe water and sanitation in schools and health care facilities as well as hygiene promotion and advocacy remain optimum priority.
Ogunjobi said with effort to ensuring access to hygiene and sanitation, 11 out of 774 local government areas in various states across Nigeria are already Open Defecation Free (ODF).
The local government areas Ogunjobi said are Daas, Warji in Bauchi state; Birnin Kudu and Buji in Jigawa state; Ikom, Yala, Obanliku, Yakur, Boki and Berkwara in Cross River state and Logo in Benue state.
READ ALSO: Another northern state passes bill for creation of additional emirate council
The WASH specialist said through the support of UNICEF and United Purposes, an international development and emergency relief organization that works in many of the poorest countries of the world to assist in finding local, sustainable solutions to poverty & inequality, work to ensure Nigeria become ODF by 2025.
He said both organisations have been able to support the ministry of water resources to have some local government area become ODF.
"They are 11 in number but we are likely to have two more in Jigawa within the next one month," Ogunjobi said.
"We were able to achieve this by supporting the federal ministry to implement what we call Community led total sanitation," he added.
He said the CLT is approach which helps members of various communities realise the dangers of Open Defecation and take collective decision to stop the act.
He noted that these community members go ahead to take a collective action to begin to build and use toilets.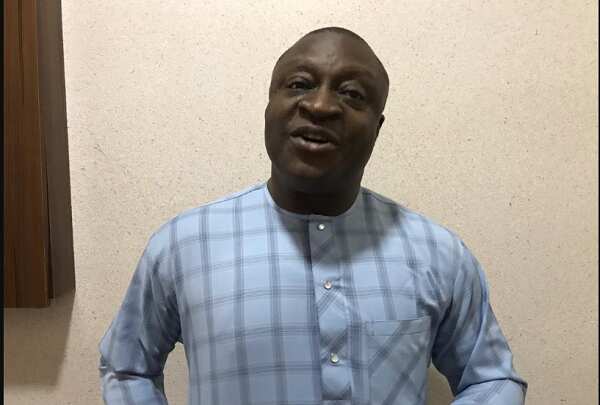 "This has happened in a total number of 17 communities in Nigeria but this is a drop in the ocean. Because we are talking about 774 LGAs and we have been able to address Open Defecation in only 11 LGAS, that is 764 LGAs left.
"Nigeria is the second largest nation practicing Open Defecation all over the world, after India. If all hands can be on deck, we can combat Open defecation," he said
Ogunjobi said the CLT advocacy component is for the policy makers who will need to formulate policies, that is needed to push for the allocation for more budgets to improve sanitation across Nigeria.
He said: "We need increased investment from the government for sanitation."
We also want the media to reach out to the public. We want them to disseminate messages of change of change in behavior," he noted.
In his remark, the deputy director, head of Child Rights Information Bureau at the ministry of information, Olumide Osanyinpeju, the "Clean Nigeria: Use the Toilet" campaign is one of the most ambitious behaviour-change campaigns in Nigeria.
Osanyinpeju said the campaign encourages strong citizen and public engagement.
He said the campaign mode will create a national movement with elements of policy advocacy, public advocacy, grassroots mobilization, and private sector engagement by leveraging on already existing structures in states.
READ ALSO: Opinion: Wike is afraid of Wike by Okanga Agila
Osanyinpeju said because sanitation is essential to the survival and development of children, its standards are intended to ensure that people do not suffer adverse health effects that can result if toilets are not available when needed.
"Proper sanitation facilities promote health because it allows people dispose off their waste appropriately.
Open defecation perpetuates a vicious cycle of disease and poverty. Inadequate waste disposal promotes the infection cycle of many agents that can spread through contaminated soil, food, water and insects such as flies.
Open defecation is incredibly dangerous, as contact with human waste can cause diseases such as cholera, typhoid, hepatitis, polio, diarrhoea, worm infestation and under nutrition. We must double our current efforts in order to end open defecation by 2030," Osanyinpeju said.
In November 2018, President Muhammadu Buhari declared a state of emergency in the Water, Sanitation and Hygiene (WASH) sector.
The president during the declaration, reaffirmed Nigeria's commitment to eliminating open defecation from the country while steering towards becoming Open Defecation Free (ODF) by the year 2025.
Meanwhile, Legit.ng previously reported that a report said across Africa, there are 85 million children under the age of five who are yet to be registered. Among these unregistered under five children, 35 million of them are from Nigeria.
READ ALSO: NAIJ.com upgrades to Legit.ng: a letter from our Editor-in-Chief Bayo Olupohunda
The report clearly noted that only about 8% of the under five children born in Nigeria are duly registered. A UNICEF child protection specialist, Sharon Oladiji, said there is need for a sustained birth registration process in Nigeria.
Oladiji while quoting the National Demographic Health Survey, 2013 said, only 44% of Africa's births are registered, leaving an estimated 85 million children under five unregistered.
The agency said this coverage is still below the recommended global goal of 90% for all the vaccine.
Man warns other Nigerian men to desist from giving their wives 'Amala' everyday - on Legit.ng TV