25 best SpongeBob quotes for every occasion
Not only kids love to watch cartoons. Many adults also enjoy them as they are hilarious, wise, and fun. Fans of SpongeBob Square Pants love and laugh at many SpongeBob quotes about life and friendship because they are striking at their simplicity, childishness, and quite genius.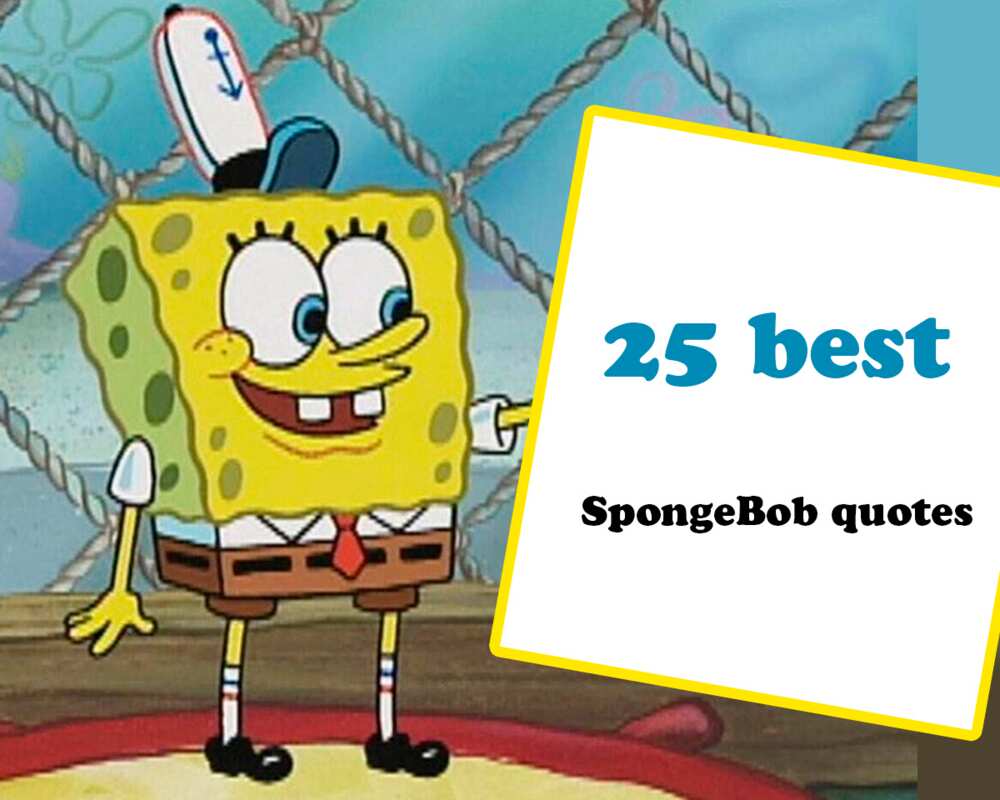 Do not think of an excuse to watch children's series and animation stories. Many people remain kids deep in their hearts as they grow up, and recollecting the most famous phrases from the TV series you love the most is something entertaining to do in a company of your friends and little minds.
Best SpongeBob quotes
The animated TV series about the residents of Bikini Bottom has become the highest rated show on Nickelodeon. It was released back in 1999. Twenty years later, this series boasts 12 seasons, a feature movie, and a sequel, which means the release of a significant number of best SpongeBob SquarePants quotes to love.
READ ALSO: 35 funny Sunday quotes and sayings
Recollecting some of the most significant phrases from this cartoon can give you endless hours of entertainment.
Well, it is no secret that the best thing about a secret is secretly telling someone your secret, thereby adding another secret to their secret collection of secrets.
I cannot see my forehead!
Hmmm, a five-letter word for happiness is money.
Do you know what is funnier than 24? 25!
Is Mayonnaise an instrument?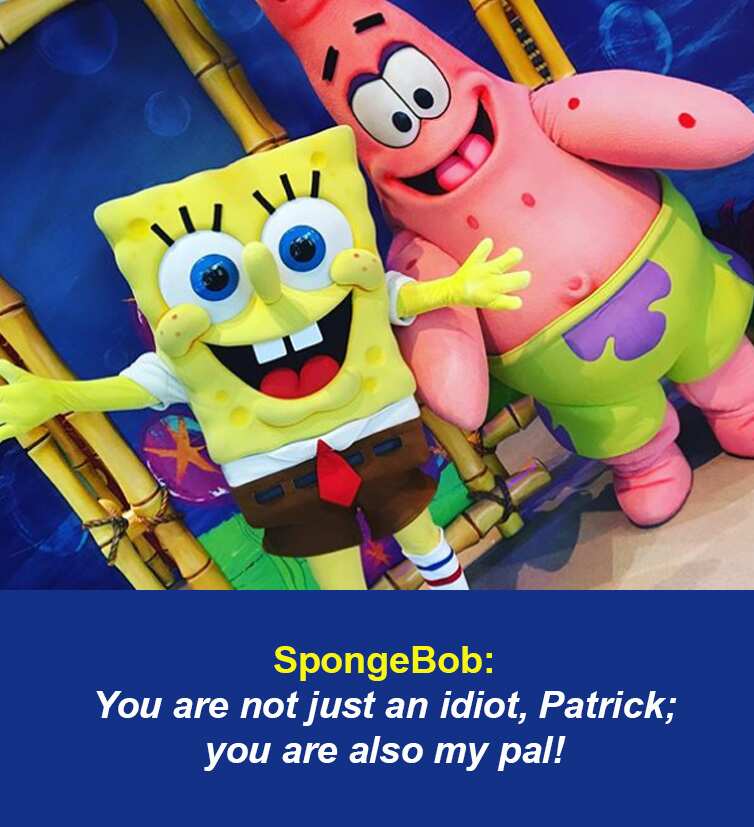 Funny SpongeBob quotes
It is difficult to choose only twenty-five phrases from all of the funniest SpongeBob quotes because this cartoon character and his friends laugh all the time and always find hilarious words to give you many giggles as well.
Excuse me, sir, you are sitting on my body, which is also my face.
Wake me up when I care.
Licking doorknobs is illegal on other planets.
Well, it may be stupid, but it is also dumb.
Once there was an ugly barnacle. He was so ugly that everyone died - the end.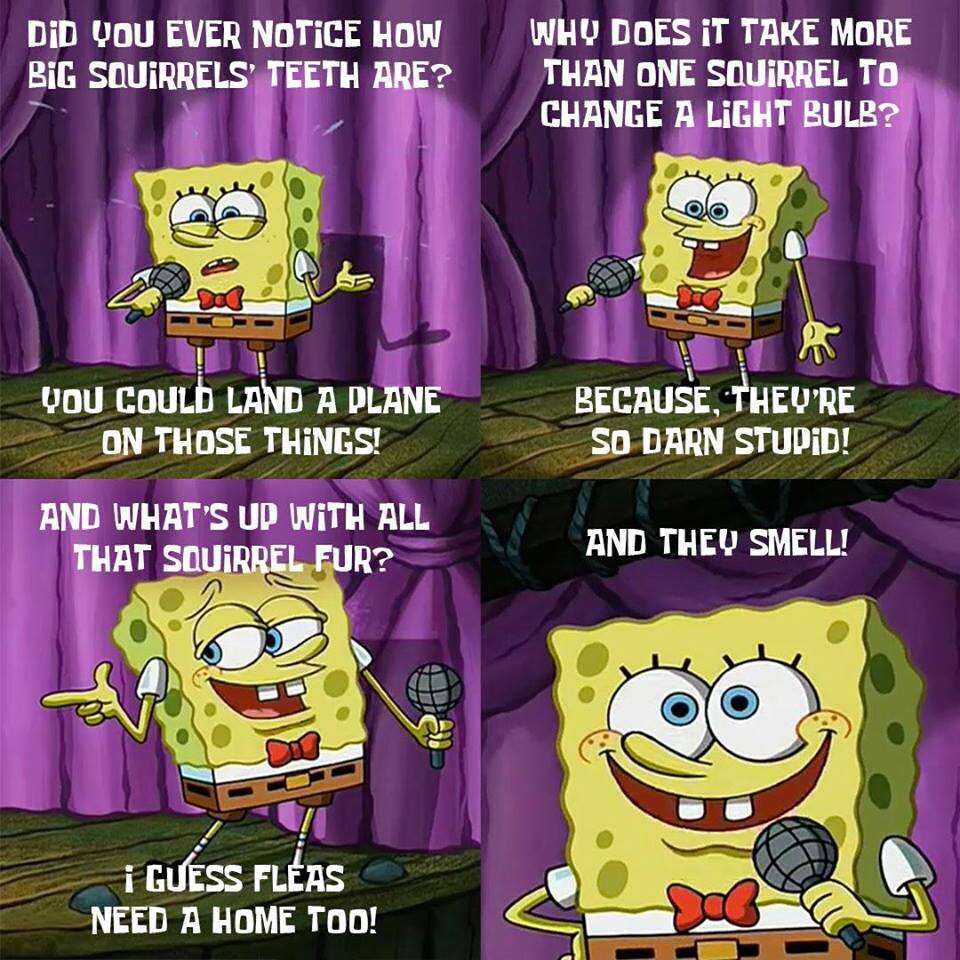 Inspirational SpongeBob quotes
What makes SpongeBob quotes funny and genius, are simple ideas that correspond with our thoughts and judgments. Such phrases can be inspirational and motivate you to achieve your life goals, become a better self, and learn to value what you have, here and now.
Who is ready? I am ready!
Can I be excused for the rest of my life?
If you believe in yourself, with a tiny pinch of magic, all your dreams can come true!
You do not need a license to drive a sandwich.
Sometimes we have to go deep inside ourselves to solve our problems.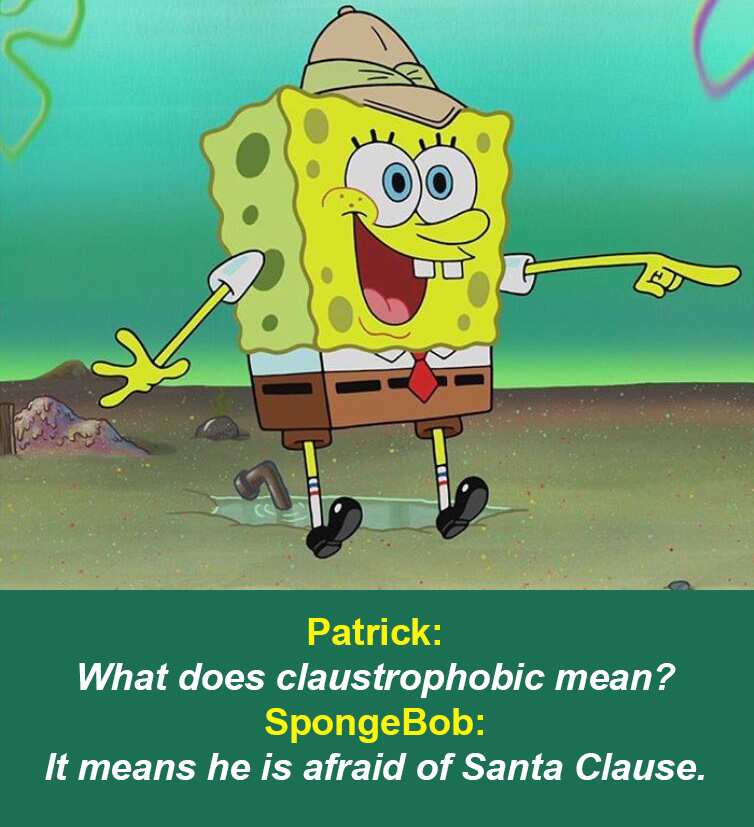 Famous SpongeBob quotes
Many of the most famous and recognized SpongeBob funny quotes are repeated by children and their parents in different life situations. It is possible to find phrases in this notable cartoon that suit the current or best moments of your life.
Are they laughing at us? No, they are laughing next to us.
Ravioli, ravioli. Give me the formuoli.
I knew I should not have gotten out of bed today.
Always follow your heart unless it is bad with directions.
You will never get what you want if you always let people step on you.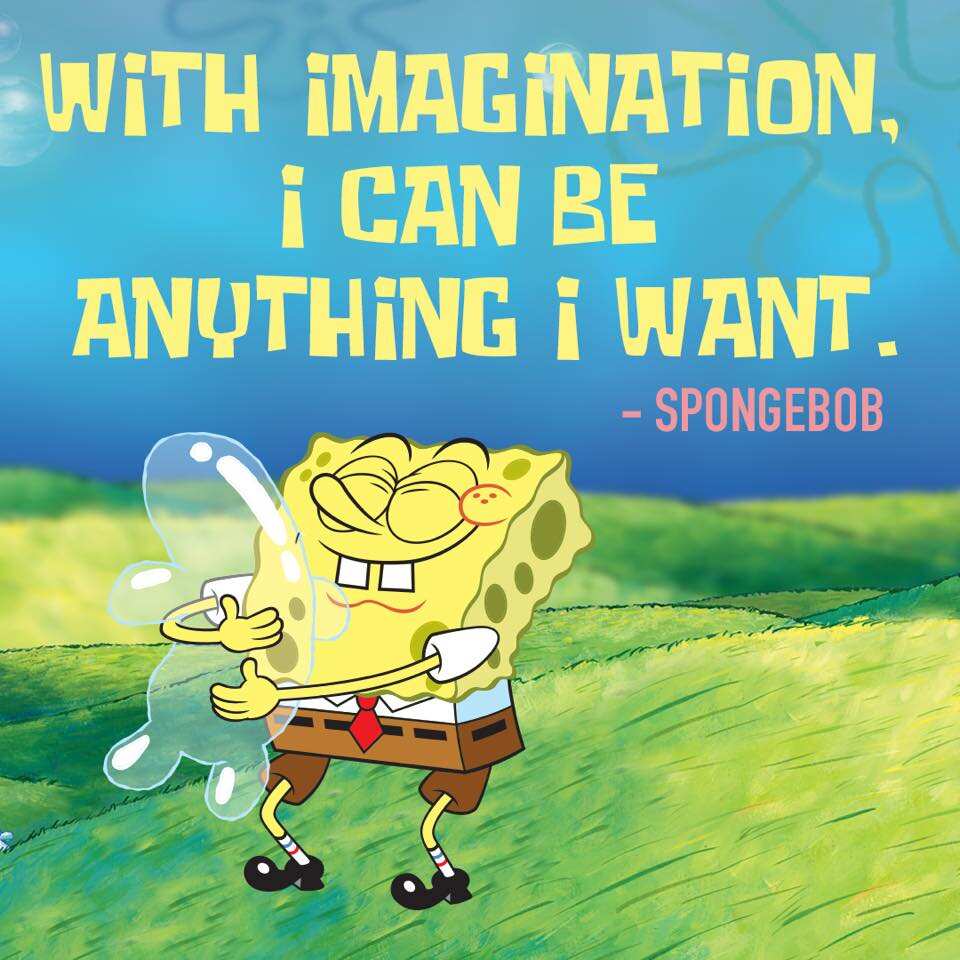 SpongeBob quotes about friendship
It is cool when you know some awesome or iconic extracts about friendship. You can use them in congratulation messages, funny SMS, hilarious emails to people who you value a lot and consider your best buddies ever.
F is for friends who do stuff together!
No one can change a person. However, someone can be a reason for that person to change.
Knowledge cannot replace friendship.
Who would want a friend as ugly as I am? They would! It makes them feel better about the way they look!
What do you usually do when I am gone? I wait for you to come back!
These are iconic SpongeBob quotes that suit various moments in our lives. It is fun when a children's cartoon contains many inspirational and emotional phrases that are easily remembered by kids and their parents, become famous extracts, and give you many flashes of laughter.
READ ALSO: Top 30 motivational scriptures and quotes
Source: Legit.ng