50 cute quotes for your significant other, friends and family
What phrases can be called beautiful: those that speak of something sublime or those that are very pleasant? We are for the option when both meaning and composition are equally wonderful. Therefore, we recommend you to read these cute quotes and use them on every occasion to please the people who mean a lot to you.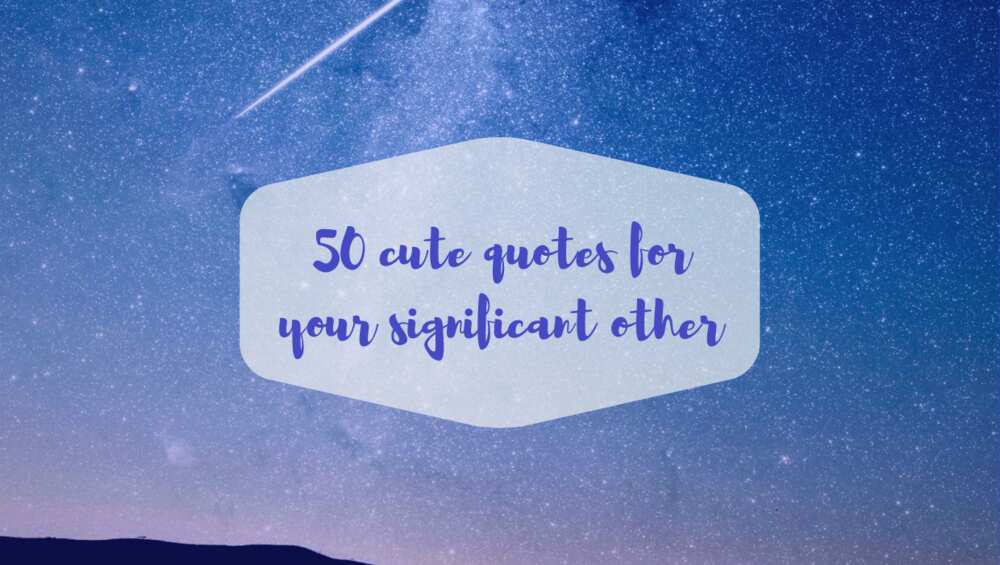 Read these quotes carefully, because they can change your attitude to a lot of things and the world as a whole.
Cute quotes
Many sayings go unnoticed, but some are remembered for a long time and leave an indelible imprint in our heart. Today we recall the most beautiful, sentimental and unfairly forgotten cute quotes.
Cute relationship quotes
They say that there is no friendship between a man and a woman. Sooner or later, they begin to show sympathy for each other, and friendship turns into love. Is it so? We offer you a selection of quotes, aphorisms and statements about the relationship between men and women.
"What greater thing is there for two human souls, than to feel that they are joined for life–to strengthen each other in all labor, to rest on each other in all sorrow, to minister to each other in all pain, to be one with each other in silent unspeakable memories at the moment of the last parting?" — George Eliot
"It's not enough to live our life and finally meet the person of your dreams. You need to live your life with the person of your dreams." — Anonymous
"When you're in a relationship and it's good, even if nothing else in your life is right, you feel like your whole world is complete." — Keith Sweat
"You make me see the world in brighter colours when all I used to see before was dull shades of gray." — Anonymous
"We are like a deck of cards; different colors and symbols but one cannot work without the whole set." — Anonymous
"You know you're in love when you can't fall asleep because reality is finally better than your dreams." — Dr. Seuss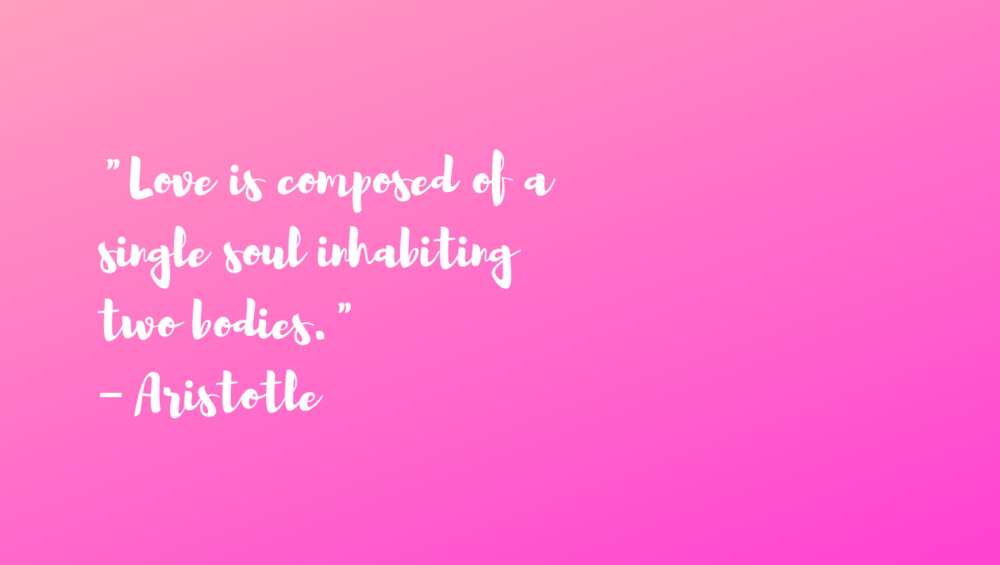 "Lots of people want to ride with you in the limo. But what you want is someone who will take the bus with you when the limo breaks down." — Oprah Winfrey
"I cannot possibly think of loving anyone else the way I love you. You are my life, I cannot imagine my life without you." — Anonymous
"You'll know he's someone special, when no matter what kind of mood you are in, he can always manage to make you smile." — Anonymous
"They say that guys keep conversation short and sweet while girls can talk for hours till they put you to sleep. But you're the one who checks up on me through out the day. You stay on the phone even if there's nothing to say." — Anonymous
READ ALSO: Top 25 love quotes for him from the heart
"If she adores you, treats you right, holds your hand and makes your life, you're in for a lifetime of happiness." — Anonymous
"Relationships–of all kinds-are like sand held in your hand. Held loosely, with an open hand, the sand remains where it is. The minute you close your hand and squeeze tightly to hold on, the sand trickles through your fingers. You may hold onto some of it, but most will be spilled." — Kaleel Jamison
"No relationship is perfect, ever. There are always some ways you have to bend, to compromise, to give something up in order to gain something greater." — Sarah Dessen
"I used to think I knew exactly what I wanted in the perfect soulmate. I was wrong, because you are even better than what I ever imagined." — Anonymous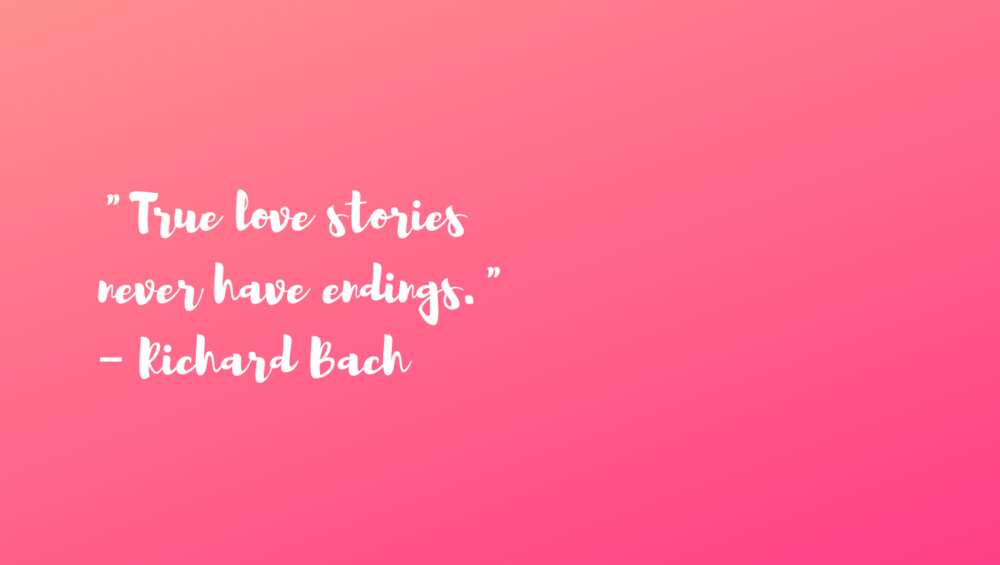 "My relation with you is not like rain, which comes and goes away, my relation is like air, sometimes silent but always around you." — Anonymous
"Love is totally nonsensical. But we have to keep doing it or else we're lost and love is dead, and humanity should just pack it in. Because love is the best thing we do." — Ted, from How I Met Your Mother
"Life is partly what we make it, and partly what it is made by the friends we choose." —Tennessee Williams
"Dear crush, I may not have the prettiest face for you to look at but I do promise I have the biggest heart to love you with." — Anonymous
"Sometimes you meet someone and before you know their name, before you know where they're from...you know that sometime in the future, this person is going to mean something to you." — Anonymous
"I love my eyes when you look into them. I love my name when you say it. I love my heart when you touch it. I love my life when you are in it." — Anonymous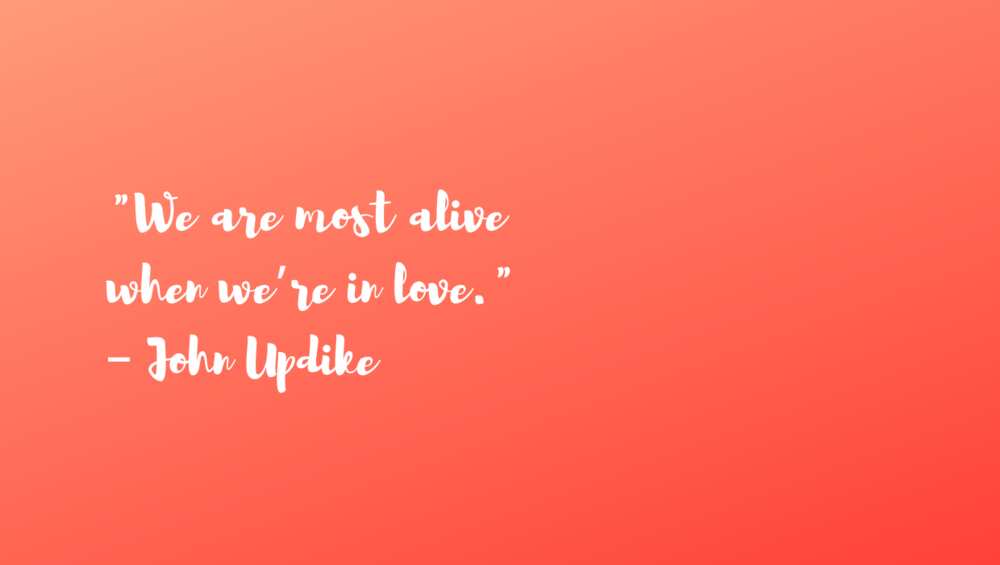 Tell your loved one a couple of beautiful and tender words and make him or her happy. Do not skimp on the tenderness!
Cute best friend quotes
Probably, no one will argue that friendship is one of the important components of happiness. We bring to your attention top statements about the importance of true friendship.
"Each friend represents a world in us, a world possibly not born until they arrive, and it is only by this meeting that a new world is born." — Anais Nin
"Friendship is born at that moment when one person says to another: 'What! You too? I thought that no one but myself." — C.S. Lewis
"The most beautiful discovery true friends make is that they can grow separately without growing apart." — Elizabeth Foley
"Best friend: the one that you can mad only for a short period of time because you have important stuff to tell them." — Anonymous
"Throughout life you will meet one person who is like no other. You could talk to this person for hours and never get bored, you could tell this person things and they will never judge you. This person is your soulmate, your best friend. Don't ever let them go." — Anonymous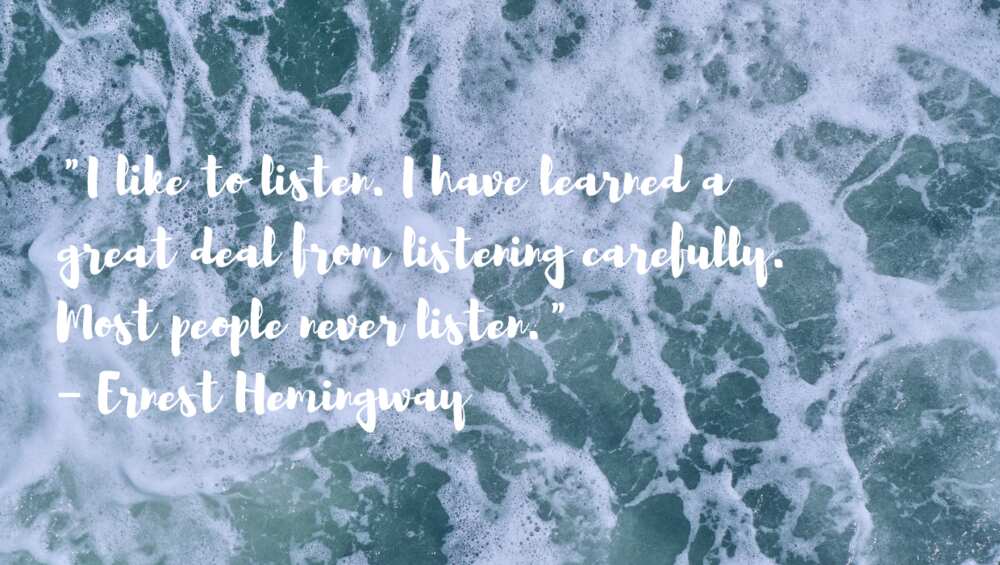 "We cannot tell the precise moment when friendship is formed. As in filling a vessel drop by drop, there is at last a drop which makes it run over; so in a series of kindnesses there is at last one which makes the heart run over." – Ray Bradbury
"Best friend is someone whom you can pour out the contents of your heart trusting that he or she will handle it diligently, keep what is worth and let the rest go without shaking off the contents to unintended recipients." — Anonymous
"A friend is one who knows us, but loves us anyway." — Fr. Jerome Cummings
"Friendship marks a life even more deeply than love. Love risks degenerating into obsession, friendship is never anything but sharing." — Elie Wiesel
"Many people will walk in and out of your life, but only true friends will leave footprints in your heart." — Eleanor Roosevelt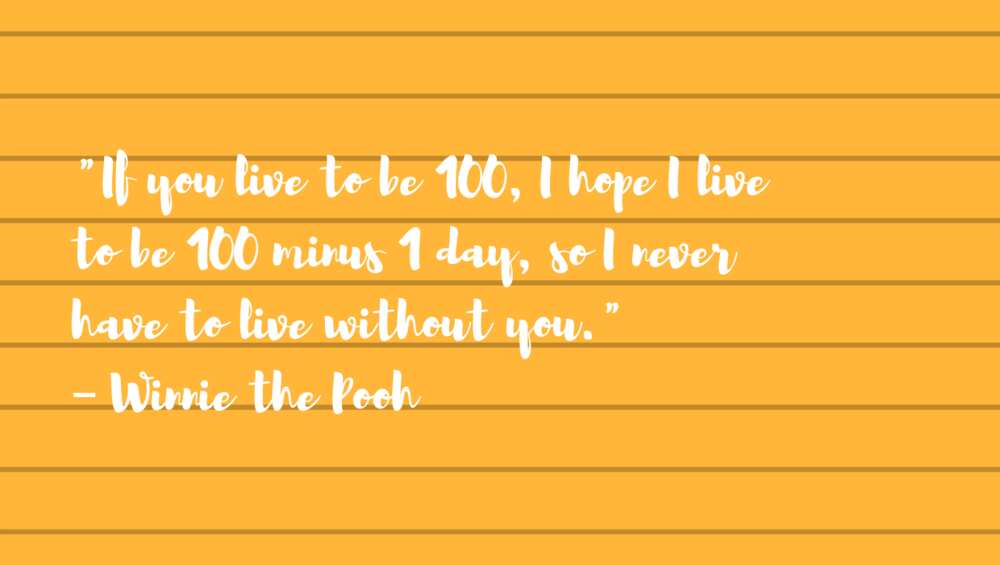 "A true friend is someone who thinks that you are a good egg even though he knows that you are slightly cracked." — Bernard Meltzer
"Friendship is the hardest thing in the world to explain. It's not something you learn in school. But if you haven't learned the meaning of friendship, you really haven't learned anything." — Muhammad Ali
"True friendship is not about being inseparable — it is being separated and finding nothing changes." — Anonymous
"A friend who understands your tears is much more valuable than a lot of friends who only know your smile." — Sushan R. Sharma.
"Find a group of people who challenge and inspire you; spend a lot of time with them, and it will change your life." – Amy Poehler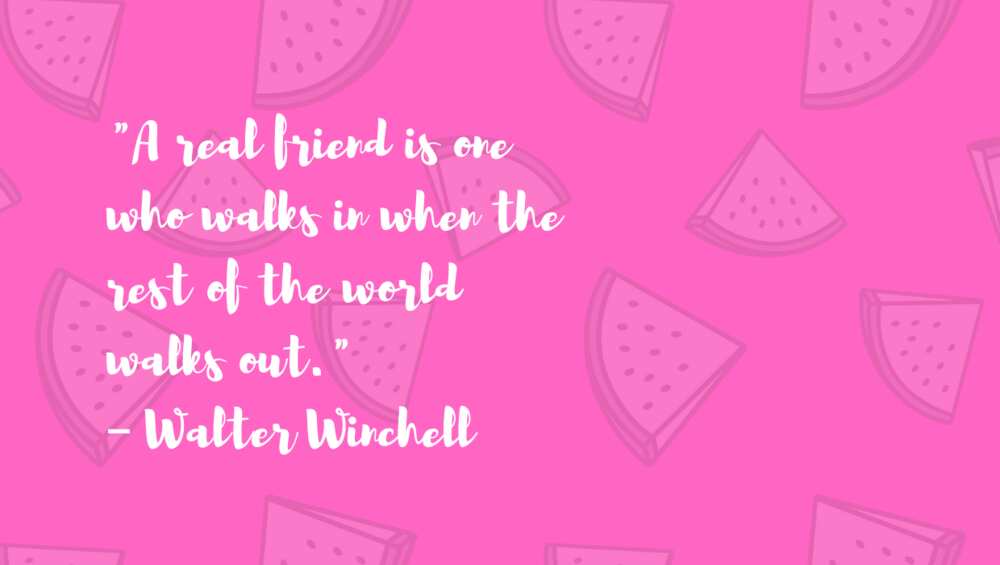 These words once again show how close and dear can a friend be. They say that without a friend, our life is incomplete.
Cute family quotes
Despite all the sceptical aphorisms on this subject, family happiness exist. It occurs much more often than many people may think. A strong family is a continuous work, and successful marriage is one that withstands many years. We have selected for you beautiful and positive words about family, which will help you understand what family happiness is.
"You must remember, family is often born of blood, but it doesn't depend on blood. Nor is it exclusive of friendship. Family members can be your best friends, you know. And best friends, whether or not they are related to you, can be your family." – Trenton Lee Stewart
"Love is patient, love is kind. It does not envy, it does not boast, it is not proud. It does not dishonor others, it is not self-seeking, it is not easily angered, it keeps no record of wrongs. Love does not delight in evil but rejoices with the truth. It always protects, always trusts, always hopes, always perseveres. Love never fails." – 1 Corinthians 13:4-8
"The family is the test of freedom; because the family is the only thing that the free man makes for himself and by himself." — Gilbert K. Chesterton
"Family is a blessing. Just keep saying that when you are irritated by something a family member does or says." — Marcelina Hardy.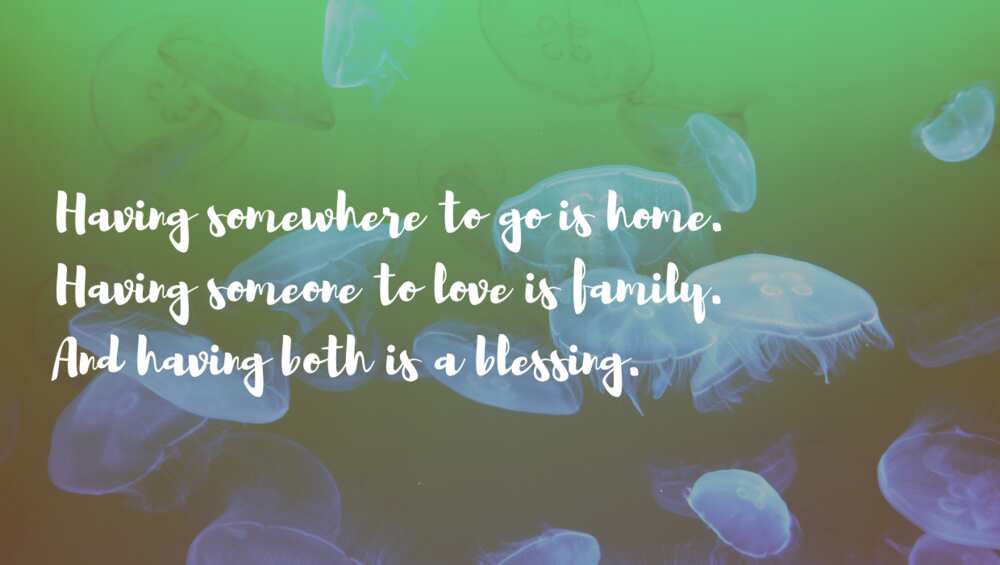 "Family is a unique gift that needs to be appreciated and treasured, even when they're driving you crazy. As much as they make you mad, interrupt you, annoy you, curse at you, try to control you, these are the people who know you the best and who love you." — Jenna Morasca
"You can kiss your family and friends good-bye and put miles between you, but at the same time you carry them with you in your heart, your mind, your stomach, because you do not just live in a world but a world lives in you." — Frederick Buechner
"The strength of family isn't determined by the number of members, but rather by the amount of love given and received." — Anonymous
"Our greatest treasures are our family memories. They are like an heirloom that is passed down from one generation to the next." — Anonymous
"A happy family is but an earlier heaven." — George Bernard Shaw
"God has blessed me with an amazing family, friends and work colleagues that have been my joy, my support, and my sanity. I don't know what I'd do without them." — Josie Loren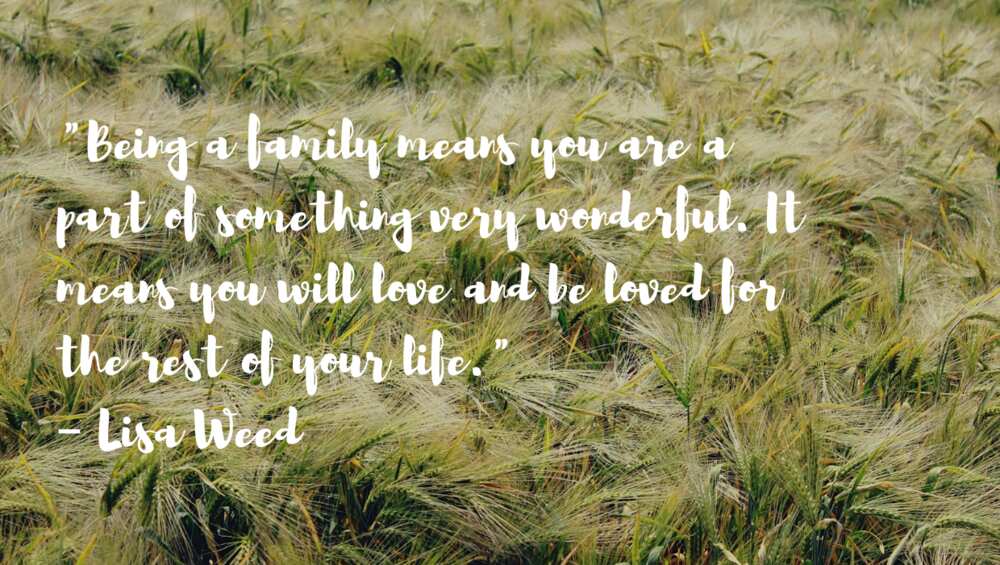 "A family is not just people who share your blood. They are the people you love and who love you back." — Anonymous
"You leave home to seek your fortune and, when you get it, you go home and share it with your family." — Anita Baker
"A real man loves his wife, and places his family as the most important thing in life. Nothing has brought me more peace and content in life than simply being a good husband and father." —Frank Abagnale
"Unconditional love is loving your kids for who they are, not for what they do… it isn't something you will achieve every minute of every day. But it is the thought we must hold in our hearts every day." — Stephanie Marston
"My family is everything. I am what I am thanks to my mother, my father, my brother, my sister… because they have given me everything. The education I have is thanks to them." —Ronaldinho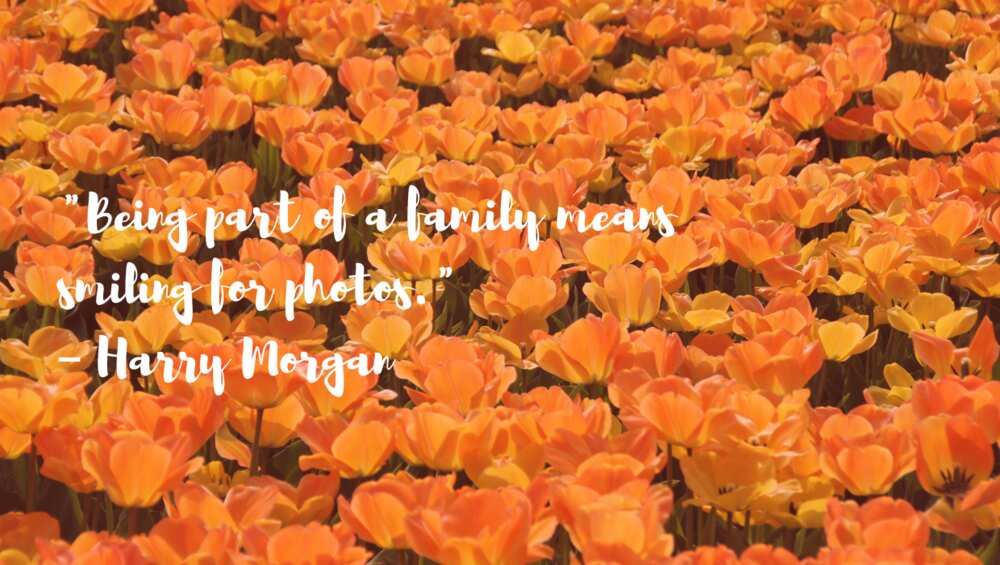 We hope that these wise and cute quotes reminded you how much you love and care about your beloved, friends and family. They can bring back meaning to your life.
READ ALSO: Top 50 romantic love SMS and quotes for her and him
Source: Legit.ng